Back in 1936, when aspirations and dreams of women were chained and carefully monitored by society, to think of a woman who broke free into the skies and flew an aircraft is as surprising as it is inspiring. Sarla Thakral, who winged her way into the skies back in those days, became the first Indian woman to get an aviation pilot licence and fly an aircraft. She stands as an inspiration for many.
Married, barely 21-years-old with a four-year-old daughter, Sarla found her dream turning into reality in the cockpit of a Gypsy Moth. Dressed modestly in her saree, she took to the skies and made a mark in history.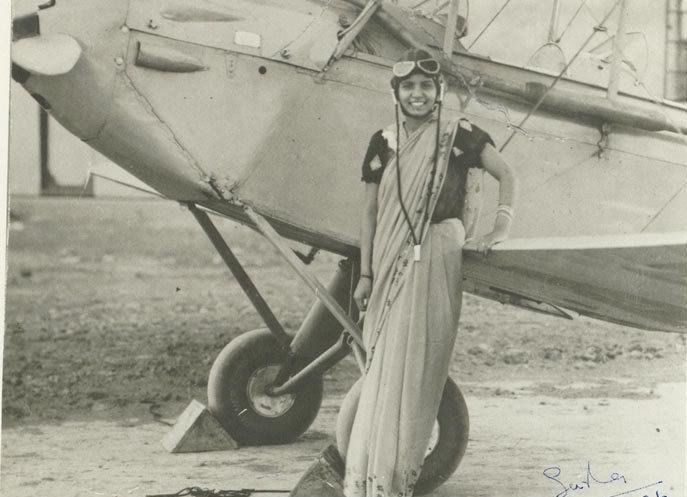 Unlike other girls her age who were not really allowed to explore and follow their dreams in a nation still fighting and struggling for independence, there were little or no opportunities for women. Sarla was helped by her husband and father-in-law to fulfill her dream and she went ahead to fearlessly pursue it, setting a precedent for many.