There is probably nothing left to say about Satyajit Ray that has not already been said. Not only an exceptional director and the creator of Private Investigator Feluda, Ray was also a film critic, author, illustrator, music composer, calligrapher, publisher and graphic designer. 
An Economics graduate, Ray was always enchanted by the Arts. He joined Rabindranath Tagore's Viswa Bharati on his mother's persistence where he learned and contributed to some of the defining factors of his oeuvre. But after Ray met french filmmaker Jean Renoir and watched The Bicycle Thief by Vittorio De Sica he resolved to become a filmmaker.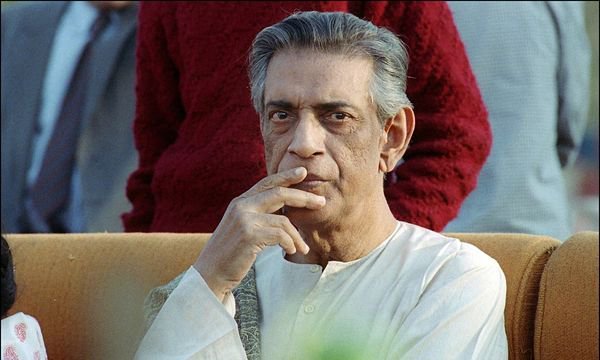 The rest, as they say was history. He went on to make 36 feature films, documentaries and shorts. In what might seem like an unbelievable fact, along with numerous international awards, Ray was awarded 32 National Awards, an honorary Academy Award and a Bharat Ratna in 1992. 
To celebrate the filmmaker that he was, we bring 15 of his best films, in no particular order. 
1. Apur Sansar (1959)
What makes Apur Sansar, the third installation of The Apu Trilogy, a masterpiece? Of all the answers one can come up with, the most winning would be the fact that Apu is a highly-flawed character, taken to superstitions and despair. Ray made a much-loved hero without infusing him with heroism, love and just general hero-like qualities. When Aparna is left at the altar without a groom, it does not come naturally to Apu that he should go and marry her. When he is left alone with an infant – his own child – he runs away leaving the child with his grandparents. Ray did in 1959 what our current directors would not have the courage to do.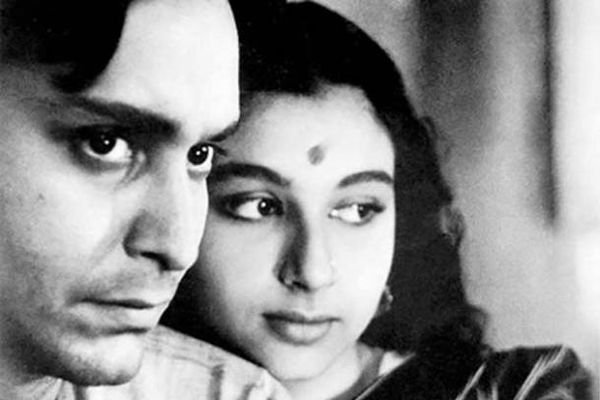 2. Pather Panchali (1955)
In what is probably the best directorial debut, Pather Panchali, the first part of The Apu Trilogy, made the world take notice of Indian cinema. Ray adapted Bibhutibhushan Bandyopadhyay's eponymous novel and retold it in a delicate fashion, fully charged with emotion. Pather Panchali followed Apu, growing up in a small household in rural India. He also shares a lovely relationship with his elder sister, Durga, both of whom run across fields to catch a glimpse of the train, view pictures in a travelling vendor's bioscope, watch folk theatre and do just about everything enthusiastically with their childlike curiosity. But things seldom remain the same, as you will find out.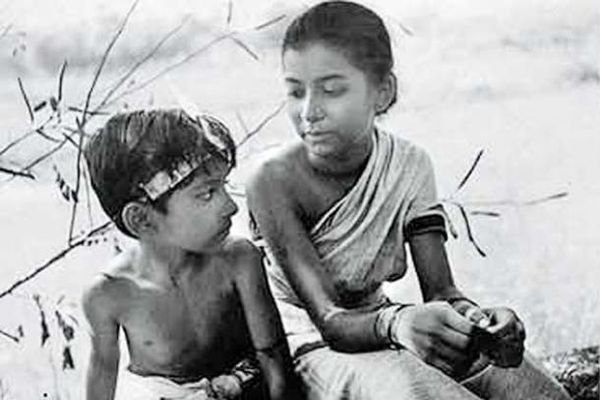 3. Shatranj Ke Khiladi (1977)
This movie was made quite late in Ray's career and one can see how his filmmaking had matured and the plot more focused through the years. An adaptation of Munshi Premchand's short story, Shatranj Ke Khiladi was India's entry for the 51st Academy Awards. It featured Amjad Khan, Shabana Azmi and Richard Attenborough, with Amitabh Bachchan as the narrator.  This historical drama captures the tumultuous history of how the Nawab of Awadh was overthrown by the East India Company and uses the game of chess as a metaphor.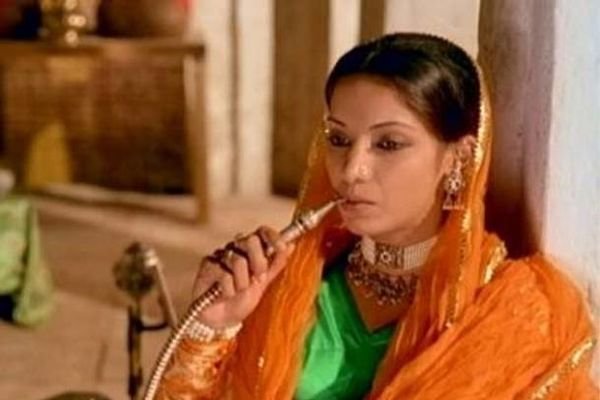 4. Charulata (1964)
Based on Rabindranath Tagore's novella, Nastanirh, Charulata is a bold movie much ahead of its time. But let's throw that cliche to the wind because this movie would warrant a ban across the country in current times. Charu and Bhupati are a wealthy couple; Bhupati runs a newspaper, The Sentinel, and Charu passes her time idly. But things rapidly change when Bhupati's cousin Amal giver her company on his request. The lonely Charu falls for Amal. What is left for a ruined couple after that then?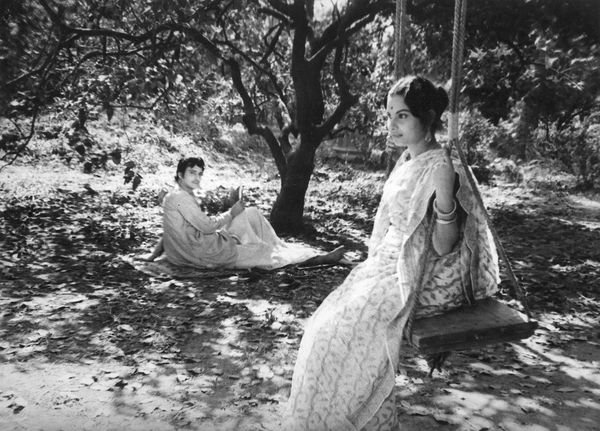 5. Goopi Gayen Bagha Bayen (1968)
There is hardly any competition to the adorableness of this fantasy adventure comedy. This brilliant movie is basically all the folktales you heard as a child come to life. Goopi is an aspiring singer with a hoarse voice who has been banished from the kingdom for daring to sing in front of the king. Bagha had suffered the same fate but for his terrible drum playing skills. They meet in a forest and from thereon it is just a roller coaster ride to conquer the world, so to say. See this movie as an epic poem and you will not be disappointed. It must take a special kind of genius to make something like Shatranj Ke Khiladi on one hand and a children's movie like Goopi Gayen Bagha Bayen on the other.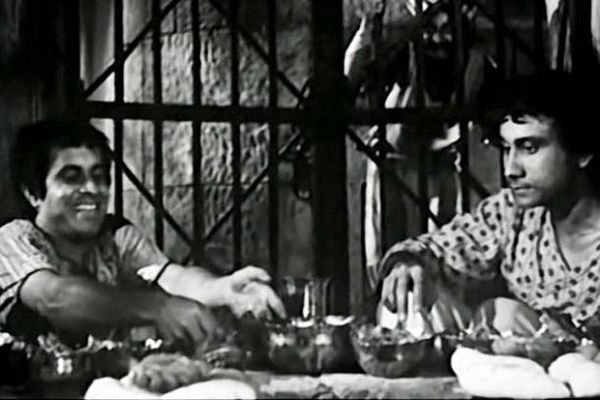 6. Devi (1960)
Based on a short story by Provatkumar Mukhopadhyay, Devi is a very clever take on superstitions and fallacies that people are so quick to believe in. Dayamoyee is married to Umaprasad. One night, Dayamoyee's father-in-law, a devout Kali follower, dreams that she is an avatar of Kali and must be worshiped. Things get out of hand when Dayamoyee begins to believe the same. Devi draws the line between the sacred and the mundane, blind belief and reason.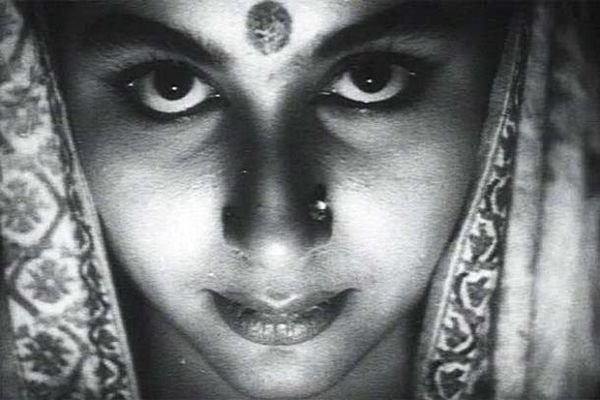 7. Jalsaghar (1958)
This movie captures the craftsmanship and genius of Satyajit Ray. As the zamindari system nears its end, a zamindar Biswambhar Roy becomes a recluse in his jalsaghar or music room. As the winds of change are furiously raging the world outside, Roy sinks deeper into his music and spectacles, and neglects his property that has been ravaged by the flood. Jalsaghar is still regarded as one of Satyajit Ray's most perfect movies.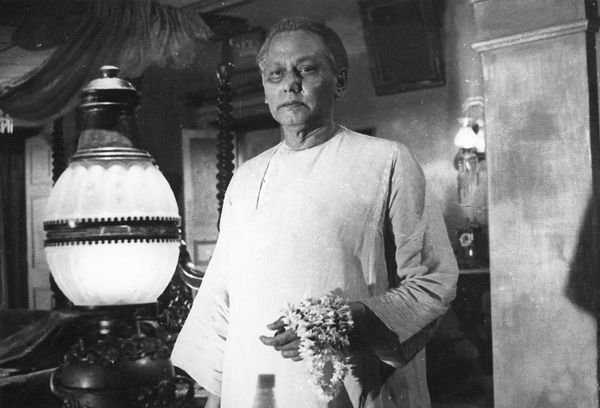 8. Aparajito (1956)
When the other two parts of The Apu Trilogy are on the list, can the second one be far behind? Of course not. The second part focuses on the parent-child bond and is very beautifully handled. Apu and family who left Bengal at the end of the first movie, move to Varanasi. But things don't go well there. The come back to Bengal after the passing of his father, and Apu starts working in the city to supplement his mother's income. But he gradually becomes disenchanted with the village life as his mother yearns for his presence.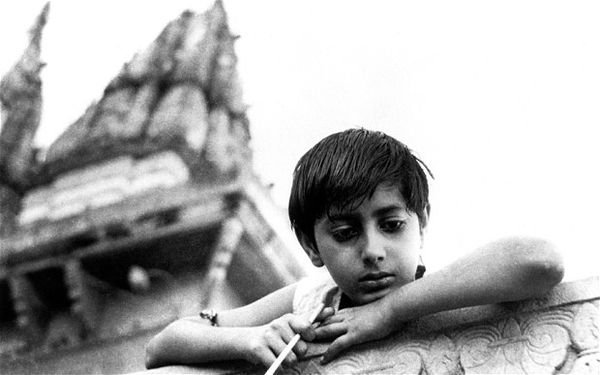 9. Mahanagar (1963)
This is one of the more simpler movies made by Ray, some critics have touted this as one of his greatest. It is even safe to say that Mahanagar has been the inspiration behind a lot of Hindi movies dealing with the same issue. Mahanagar focuses on the rise of the working middle-class woman. Arati, the daughter-in-law of a conservative family takes on a job and does well. Meanwhile her husband loses his job and she becomes the sole breadwinner of the family. But the husband, prey to insecurity and ego does not support her career. What keeps Mahanagar relevant even today is that, it could be 2016 now but not every family will welcome a working daughter-in-law.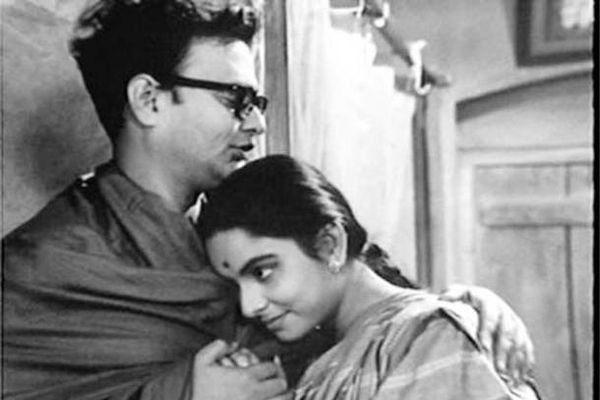 10. Nayak (1966)
This movie is a commentary on actors, worshiped and put on a pedestal by millions of rabid fans. At the end of the day, these actors and stars are just ordinary humans like their innumerable fans, with the same flaws and the same insecurities. Superstar Arindam Mukherjee has been invited to the capital to receive a prestigious award but his day does not start on a good note and he is in a foul mood. Aditi, a young journalist is determined to get some scoop out of Mukherjee and sets out to interview him. From thereon, the movie is a documentation of all the layers of Mukherjee that comes off one by one.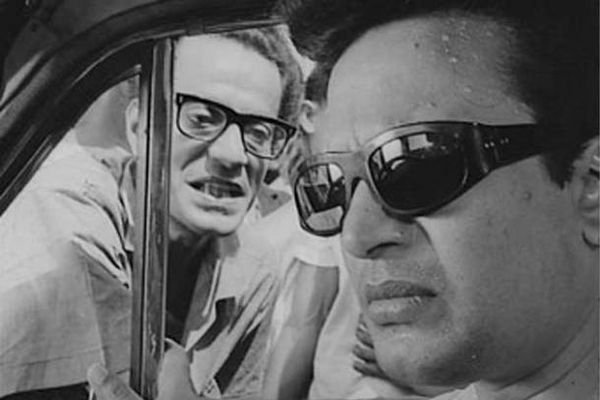 11. Ashani Sanket (1973)
Bengal is struck with famine and people are starving, unable to acquire even one decent meal. To make matters worse, World War II has broken out. Things rapidly get worse. Ashani Sanket, Ray's heartfelt movie on what humans were reduced to during such troubled times, follows a doctor and teacher Gangacharan and his wife, Anaga. Ashani Sanket starts off by focusing on the idyllic village life in the beginning and soon shifts focus to the systematic breakdown of village norms.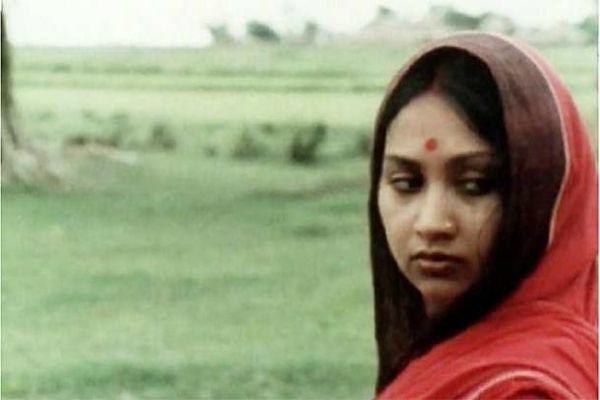 12. Aranyer Din Ratri (1970)
Aranyer Din Ratri is another movie that is nearer to Ray's career than the beginning. By now, it is evident in Ray's works that he is not only an exceptional director, he is also an outstanding observer. This movie, in a way, questions and re-evaluates the mundane. Four friends, all city-dwellers, go to a place called Palamau in Bihar to get away from the bustling city. They meet two women in the forest. What was planned to become a sojourn in nature becomes a forceful introspection.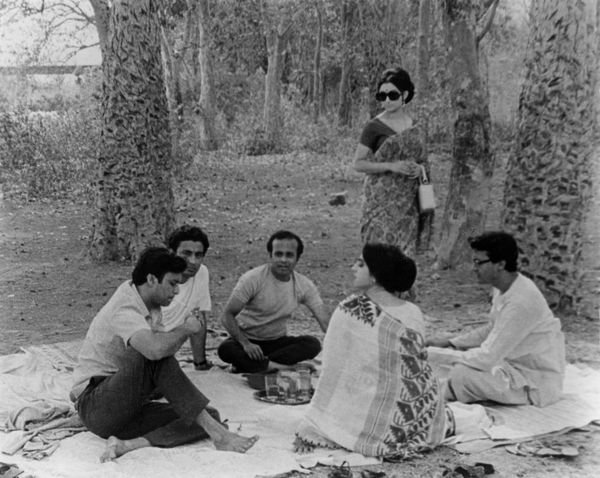 13. Agantuk (1991)
This was Satyajit Ray's last film before his death in 1992, a commentary on how distrust can mar any relationship. Agantuk focuses on the story of Anita who receives a letter one fine day from a person claiming to be her uncle. As he comes visiting the family, Monomohan forges a bond with Anita's son and is suspected by Subhindra as an impostor who has come to grab a share from her grandfather's will. Things are hardly as they seem, as they gradually discover.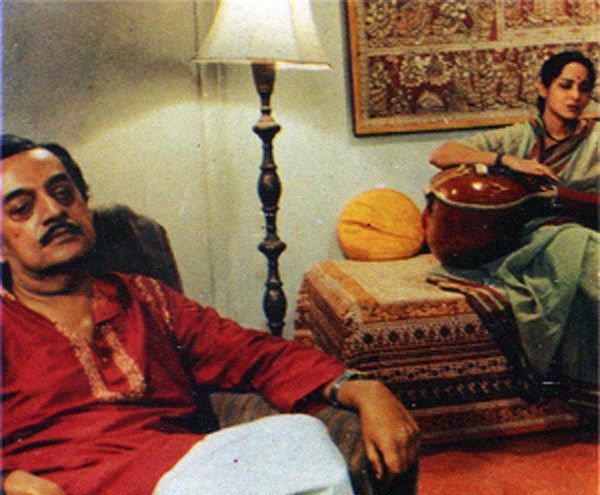 14. Abhijan (1962)
Abhijan focuses on the life of Narsingh, best described as the inspiration behind Martin Scorsese's Travis Bickle. Narsingh is a hot-headed Rajput man, with a deep-rooted hatred for women. But on a fateful day, Narsingh's licence is taken away from him as a result of rash driving. Narsingh, who held nothing more important than his car is heartbroken by this incident.  What follows is a different kind of life for Narsingh, who discovers that not everything is as black and white as it seems.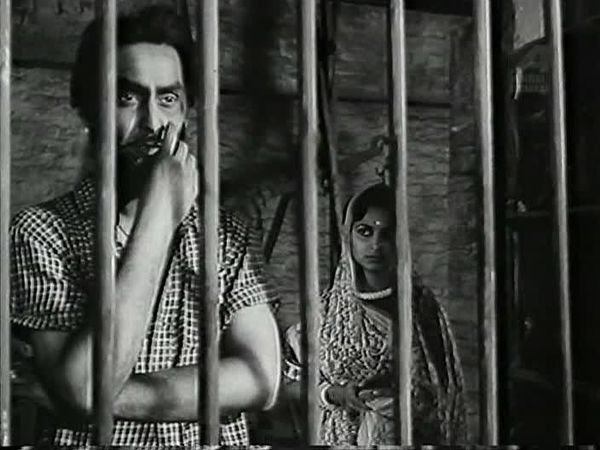 15. Teen Kanya (1961)
Teen Kanya is an anthology film and comprises three stories – The Postmaster, Monihara, and Samapti. The Postmaster is he story of a man who arrives in a small village and an orphan girl starts working as his housekeeper. A village schoolmaster recalls the story of a man and his wife who was obsessed with jewels in Monihara. Samapti is the story of Amulya whose life changes after he returns to his village after passing his exams in Calcutta.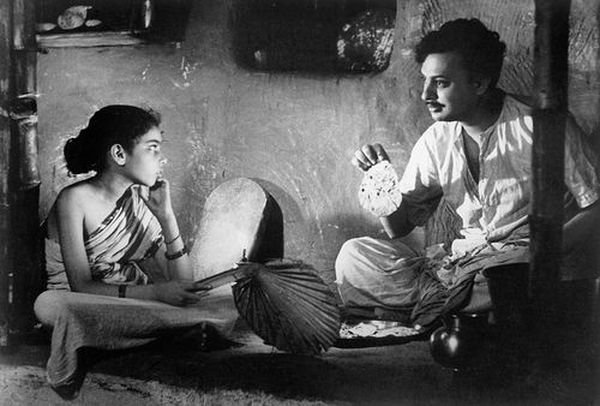 If you haven't watched his films, then waste no more time!