You don't need an endless amount of money and vast resources to help others, a generous heart and steely determination are more than enough to start bringing a substantial change.
Here are eight teachers are slowly but steadily improving the education scenario in India.
1. Annapurna Mohan: the English teacher who sold her jewellery to build a better classroom
When Annapurna Mohan, an English teacher in Panchayat Union Primary School (PUPS), Kandhadu, Tamil Nadu, realised that her classroom didn't have enough equipment to teach her students proper English pronunciation, she sold her jewellery and spent that money on getting a smartboard and brand new furniture for her students.   
2. A.T. Abdul Malik: the teacher who used to swim to reach his school  
For the past 20 years, A.T. Abdul Malik, a mathematics teacher, used to swim every day to reach his school at AMLP School, Padinjattumuri, Kerala. 
After his efforts grabbed international highlights, a mental health doctor from England donated him a fibreglass boat and now the gritty teacher rows his boat to school every day.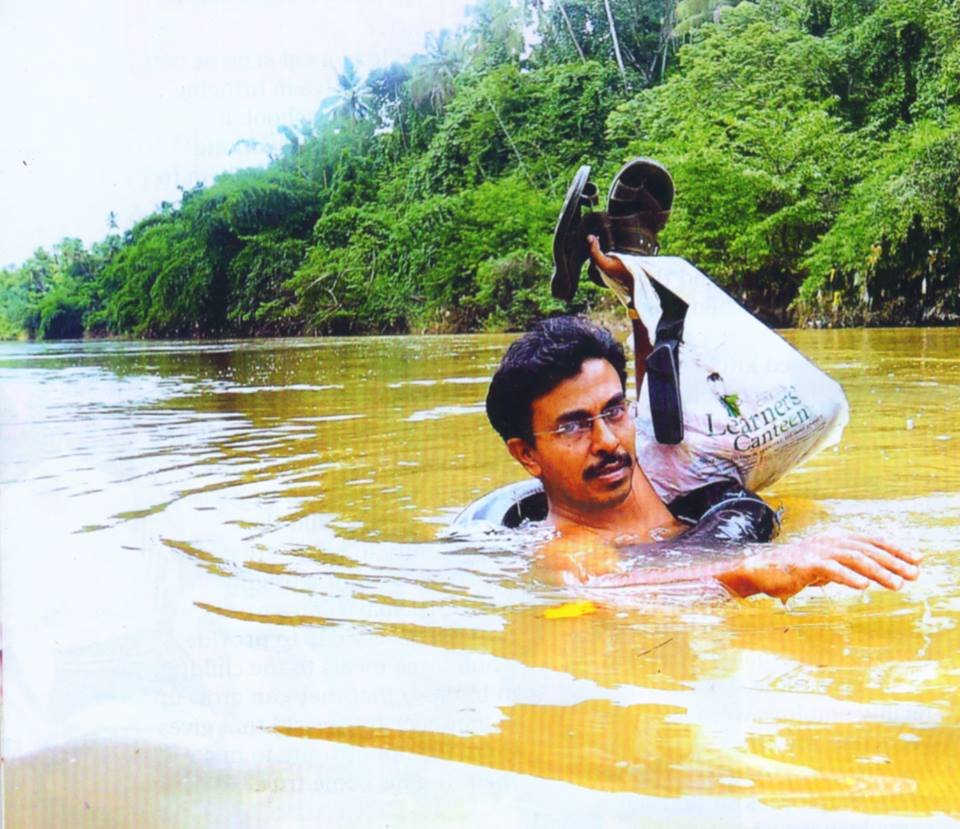 3. Neetu Singh: the teacher who braved death threats to teach underprivileged kids
After Neetu Singh lost her job as a school teacher in Delhi, she started teaching underprivileged kids at a temple near Pragati Maidan. She named the school Sab ki Pathshala and gives free education to the kids. Since the school is being run in a temple and a few Muslim students are also a part of her class, Neetu Singh began receiving frequent death and rape threats from the local goons. Even the local police refused to help.
But Neetu, whose parents were labourers themselves, feels morally responsible to do her bit for these disadvantaged children and continues to do her part.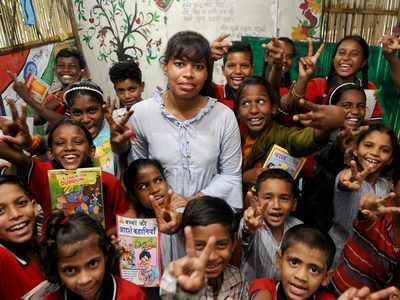 4. Rajesh Kumar Sharma: The teacher who teaches under a metro bridge
When Rajesh Sharma was a student himself, back in 1989, he had to let go of his dream of becoming an engineer due to his family's financial conditions. That unfulfilled dream realised in the form of Free School: Under the Bridge where Sharma teaches underprivileged kids. Sharma, who runs a grocery shop, started this school under a metro bridge in east Delhi's Shakarpur area in 2010. Today, he's joined by a few other dedicated teachers who share his mission.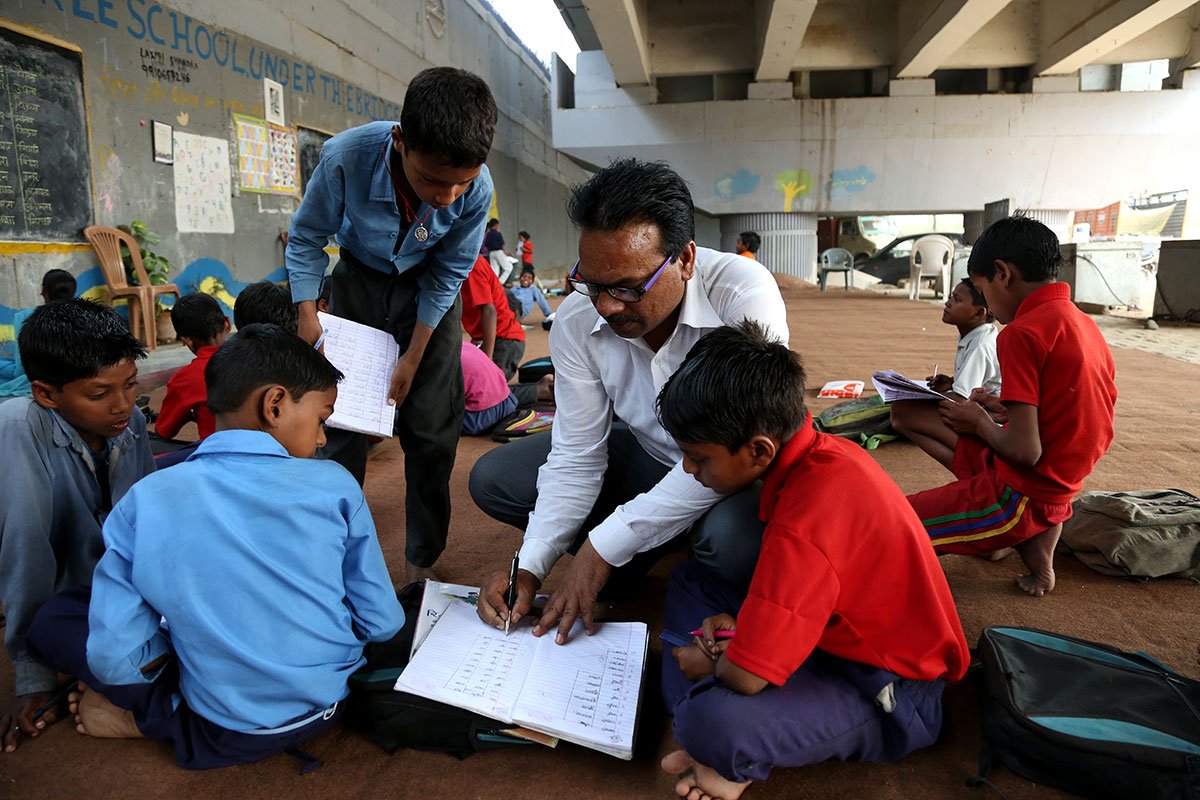 5. Professor Sandeep Desai: The teacher who begged on the Mumbai local to arrange funds for his school
For nearly 5 years, every day, Professor Sandeep Desai would board the Mumbai local and lower his transparent acrylic box in front of the commuters, asking them to donate so that he could provide English medium education to disadvantaged kids. While some would humiliate him, there were others who did everything in their capacity to help him.
In 5 years, the former marine engineer collected over ₹1 crore to fund English medium schools for underprivileged kids he runs in different states under Shloka, an NGO founded by him.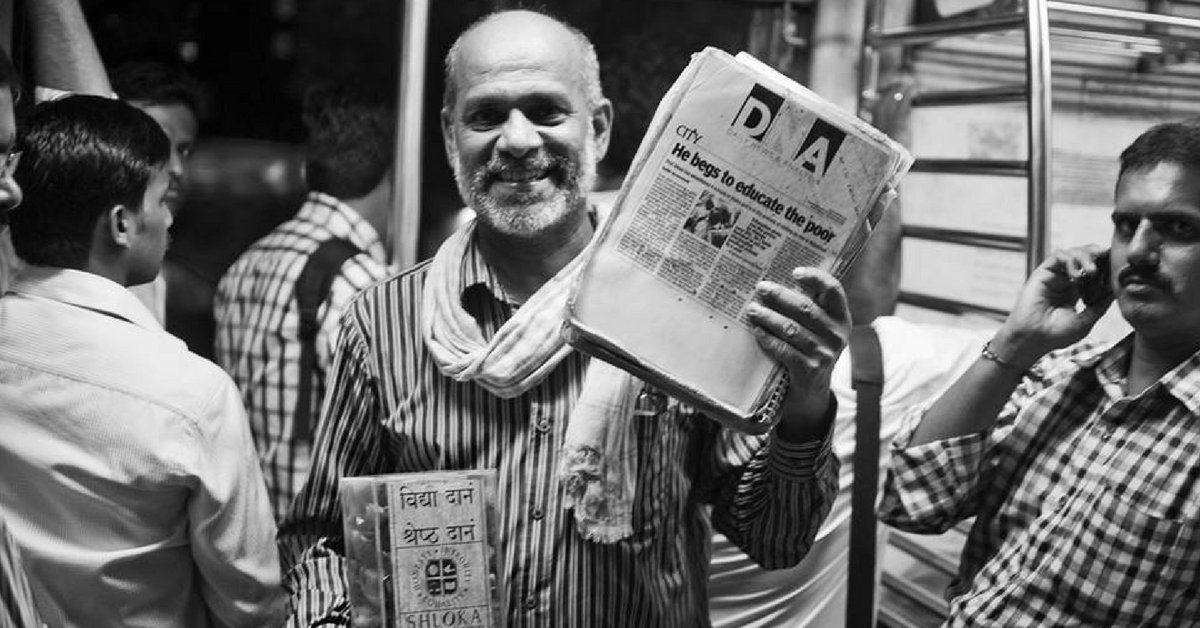 6. Dr Motiur Rahman Khan: The man who provides UPSC coaching for ₹11
While there are hundreds of coaching centres in our country that make unimaginable money, Dr Motiur Rahman from Bihar charges only ₹11 as Guru Dakshina to provide medical, engineering, UPSC & banking coaching to needy students. No wonder his students lovingly call him Guru Rahma.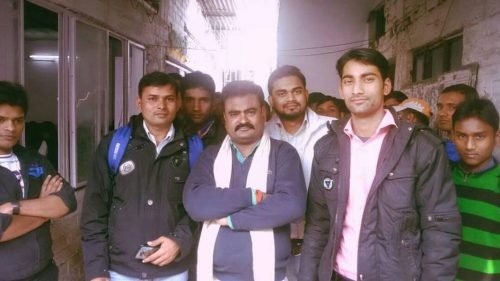 7. Rajaram: teacher who became a bus driver
When the Government Higher Primary School in Udupi, Karnataka, couldn't afford a bus conductor because of the lack of funds, Rajaram, a physical education teacher in Barali decided to take up the bus driver's job to curb drop-out rate among students.
Not only does Rajaram drives the bus, he also teaches the students Science and Maths as the school doesn't have enough staff.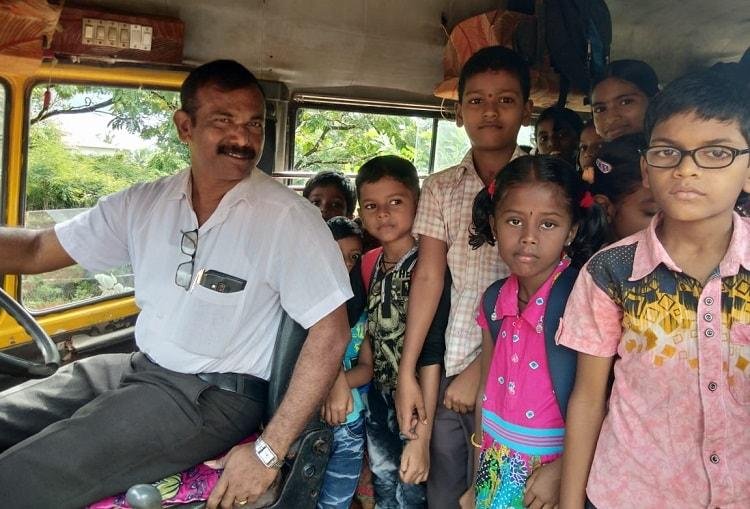 8. Bijender Singh: The ATM security guard who teaches underprivileged kids
Bijender Singh is a security guard by the day and a teacher by the night. An ex-army man, he provides free education to the poor kids in the evening and spends more than half of salary towards this cause. 
It started almost 15 years ago when he saw a few ragpicker kids searching through the trash for food. He was moved to the core and decided to provide education to those who couldn't afford it themselves. Right now, Singh's mission is to educate every such student in Dehradun. 
Hats off to these incredible souls who're working silently towards strengthening the foundation of our country.