Urdu is one of the most beautiful languages in this universe. It is so pleasing to hear and is equally a delight to read.
Naushad Ali, the magical music composer and Dadasaheb Phalke Award winner, was also a great Urdu poet, but this aspect of his personality was not commonly known.
Read these beautiful shayaris and admire late Naushad sahab's poetic genius.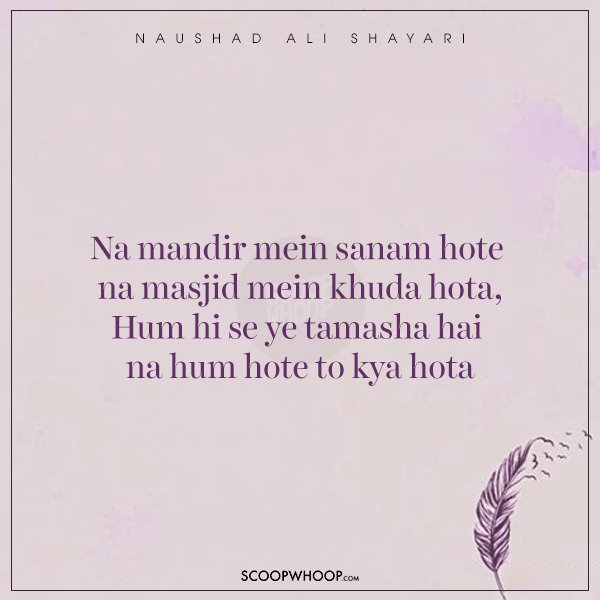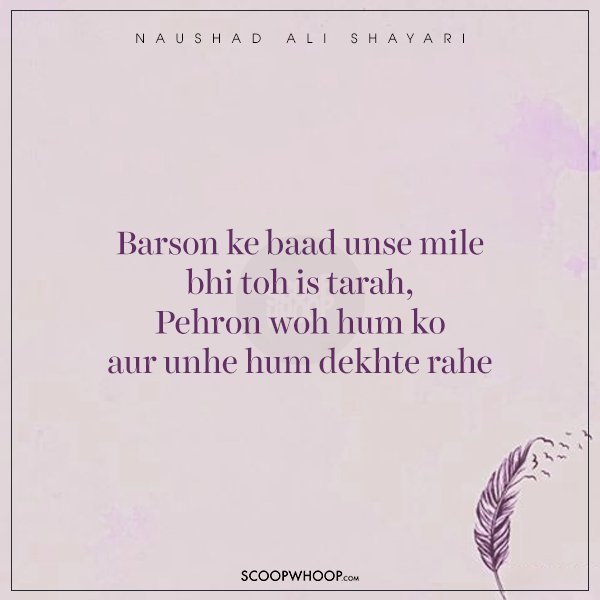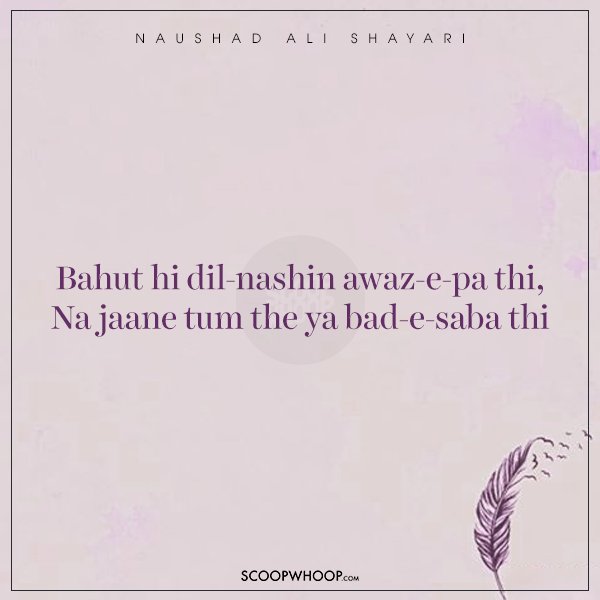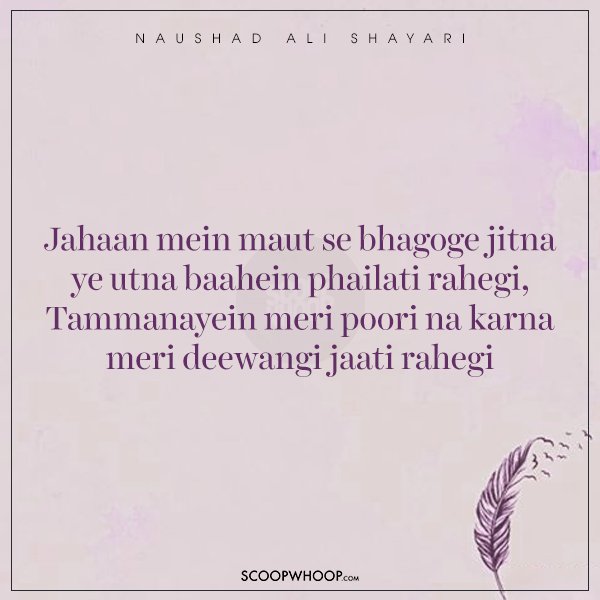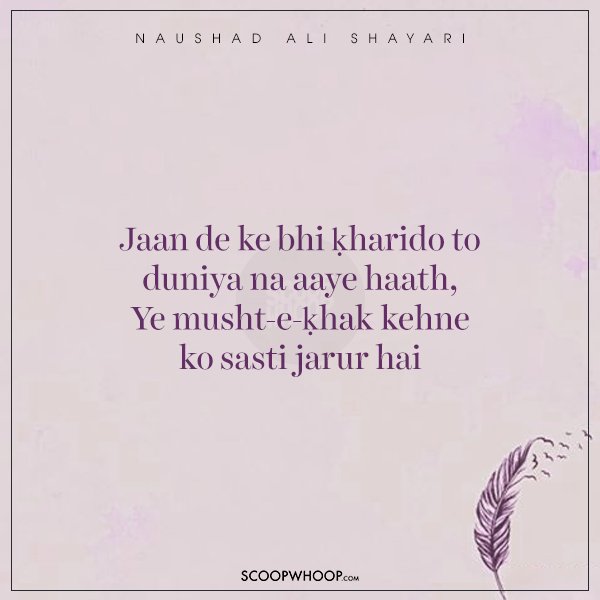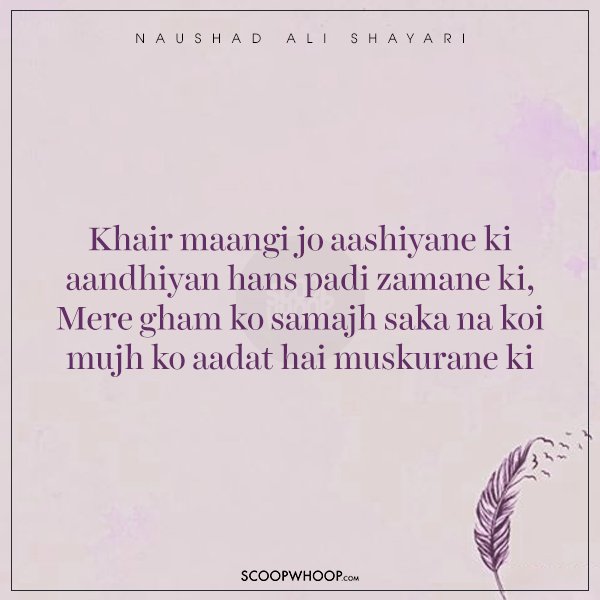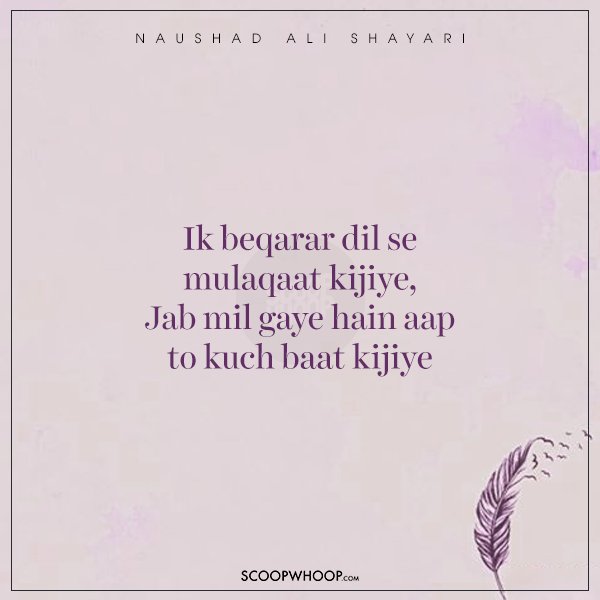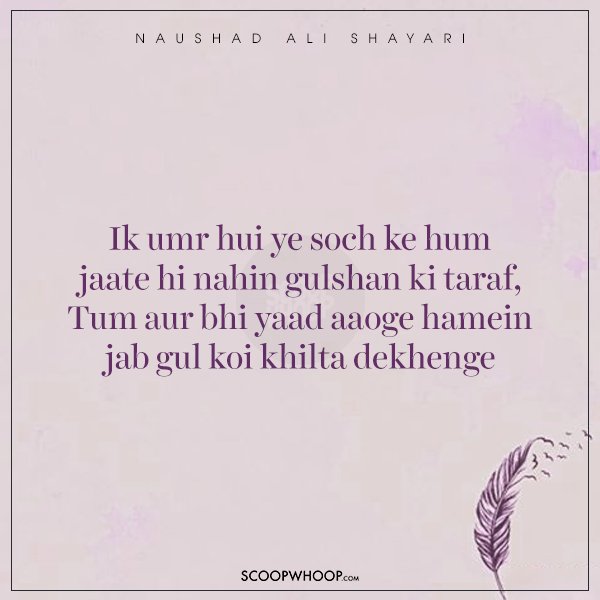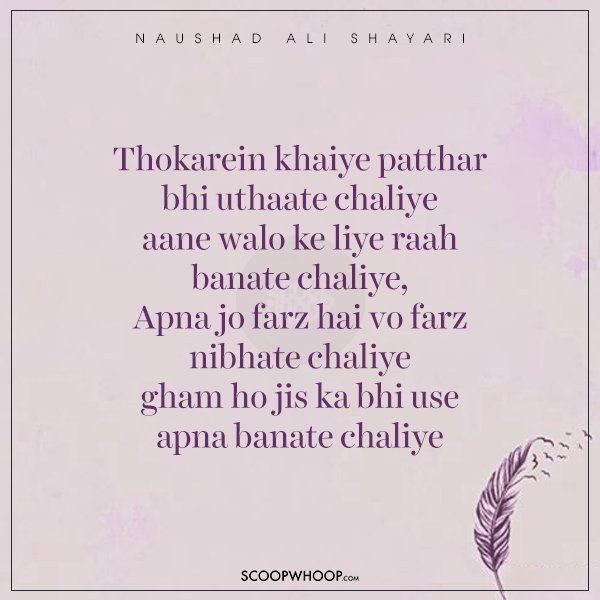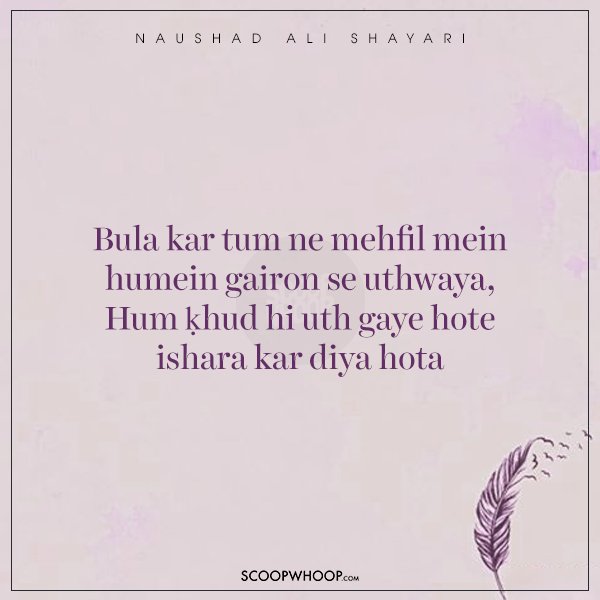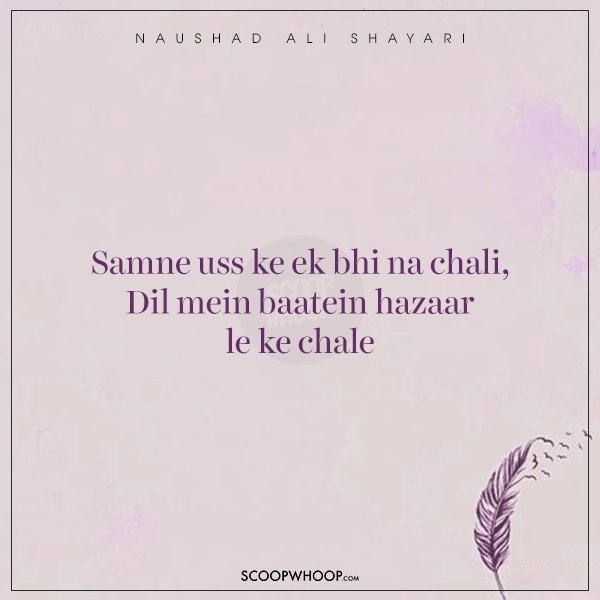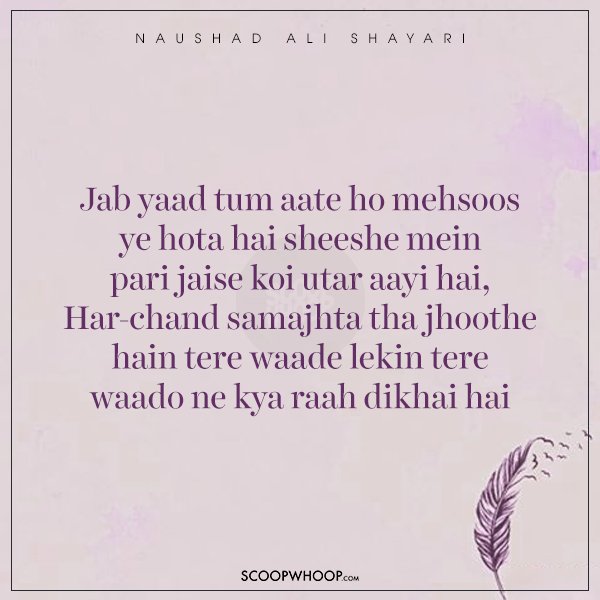 Design credits: Lucky Mehendiratta