On any regular day, you may not have faith in our law enforcement agency. But one Sikh police officer has emerged as a hope for the whole country.
When a Muslim man found himself surrounded by an angry mob, a young Sikh officer present at the spot saved his life and prevented another gory incident of mob lynching.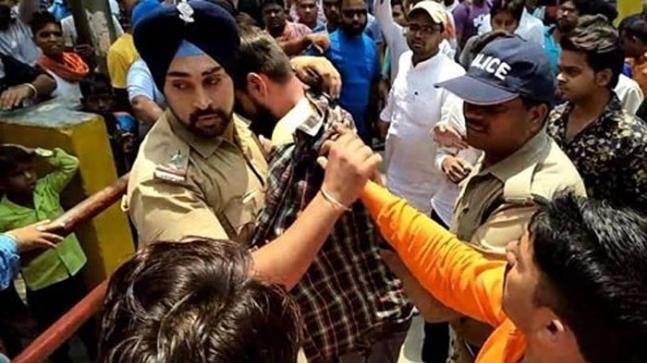 The incident happened in Uttarakhand where a couple, allegedly a Muslim guy and a Hindu girl, had met in a temple in Girija village where they were caught by the people, who began to beat the man. 
As reported by the Quint, when the girl asked a man why he had beaten up the man, the man allegedly responded: 
We will chop him to pieces. You are a Hindu and roaming around with a Mulsim man. I will chop you too.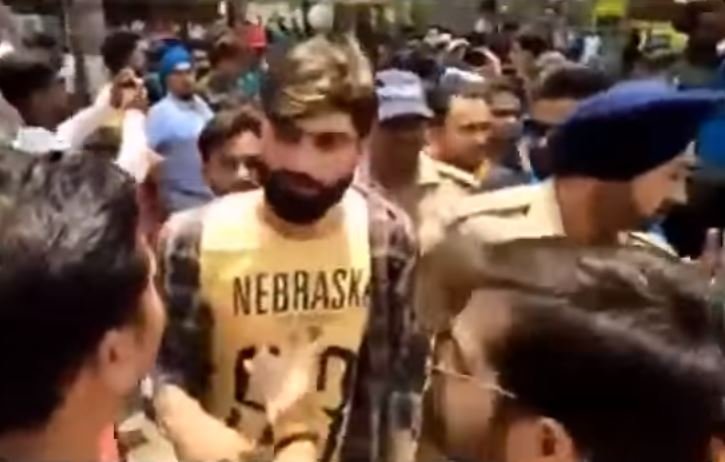 In a video shot by one of the onlookers, a group of angry people can be seen asking for the guy's ID before beginning to stike him.
The group shut the gate of the temple and began hitting the man.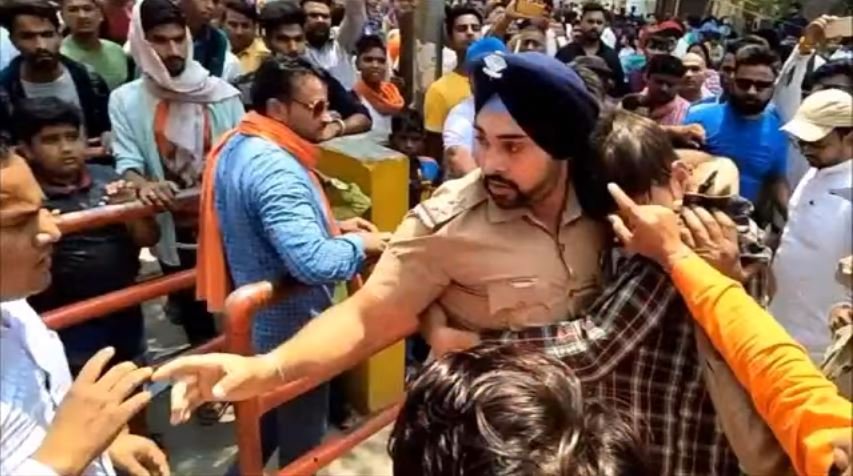 Just then, Sub-Inspector Gagandeep Singh, who was present at the spot, quickly jumped to his protection and warned everyone against beating him anymore.  
While holding the young man close to himself, the police officer warded off the crowd who visibly seemed agitated with an intention to harm the man.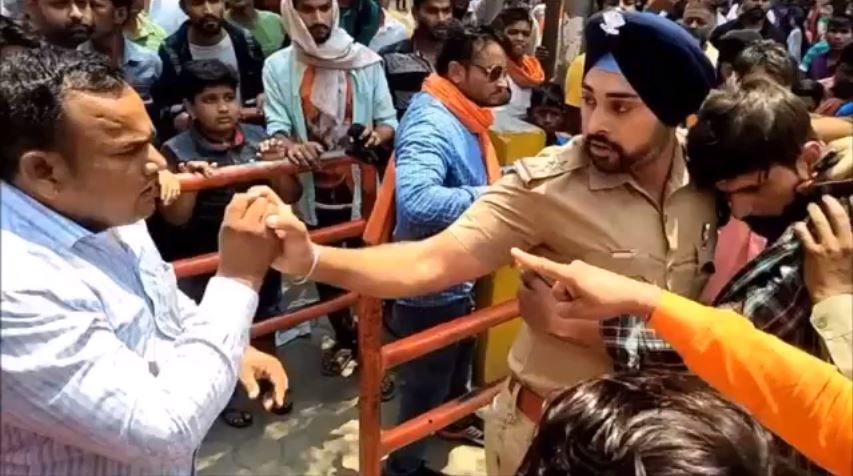 All this while, the police officer didn't let go of the man and kept the angry protestors at a bay. The crowd then began chanting anti-police slogans. 
The police, later on, called the families of the girl and the man and handed them over to their respective parents.
Twitter was all praises for the officer for his brave and praiseworthy act. 
Former Chairman, Press Council of India, Justice Markandey Katju wrote:
It was heartening to see on Youtube the videos of a brave young Sikh police officer, Gagandeep Singh, saving the life of a Muslim youth who may have been lynched by a frenzied Hindutva mob had it not been for the courageous intervention of Gagandeep.

— Markandey Katju (@mkatju) May 25, 2018
You can watch the video of the incident here.
Exactly the kind of officer that our country needs today.