Life is so unpredictable, you don't know when and where you can meet your soulmate. No, we are not talking about How I Met Your Mother, but something that happened in real life and that too with a better plot-line. 
Dion Leonard, an Australian athlete was focused on completing this gruesome 250 km footrace. With, 124 kms and 4 days to go, he met the cutest motivation running along with him.
Leonard thought the little guy was around just for some time as he wouldn't be able to keep running in those conditions. But, dogs aren't called man's best friend for no reason. The little fur-ball continued running along with the new best friend he just chose. 
How long could the guy resist the temptation and the loyalty of his new best friend? Soon, they became inseparable and finished the race together.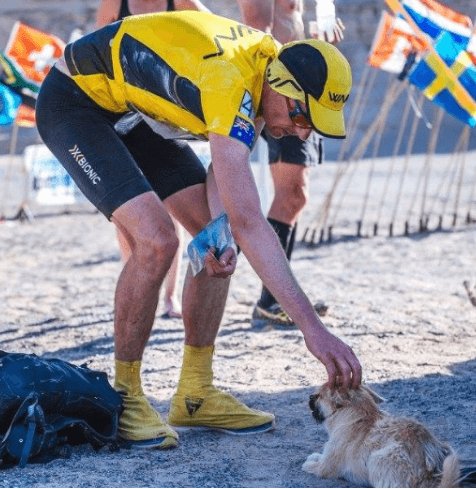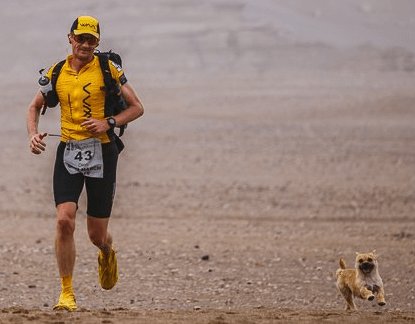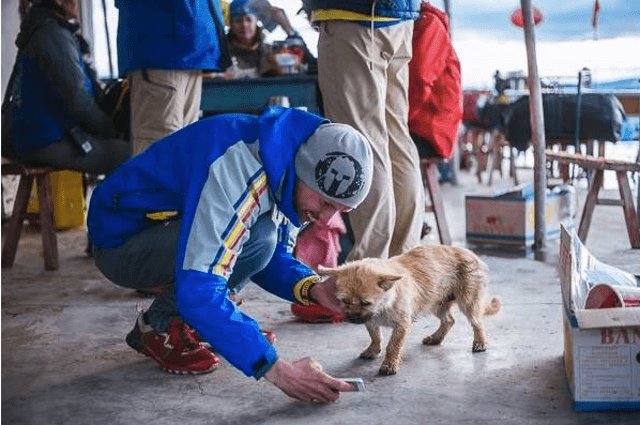 And yes, they both got a medal. Quite deserving, right?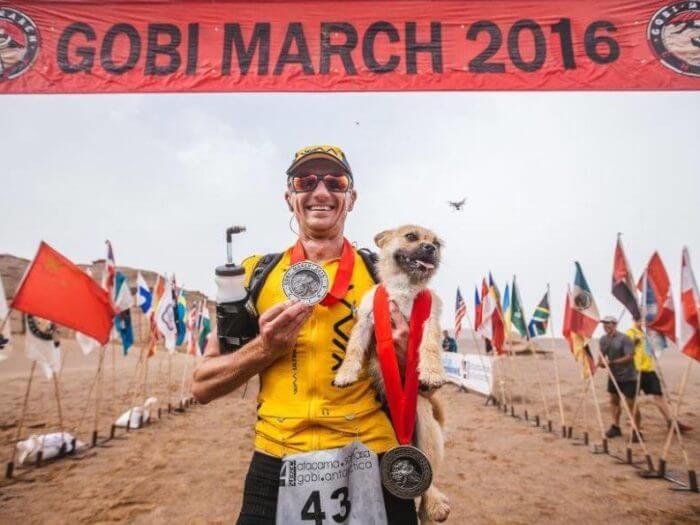 Leonard named the dog Gobi, based on the place they met and is now collecting funds to take him home, using the #BringGobiHome initiative. The crowd funding campaign is already at over 220% of its original target donation.
According to a report in 4 Deserts, Leonard said:
"I didn't [adopt her], Gobi seemed to adopt me!" Leonard said. "The dog was more famous than anyone in the race. She was in everyone's blogs and emails and was all over the race photos making her the star of the race."
Watch the two 'athletes' in action here:
Lucky are those who get adopted by the dog instead of the other way around.