The Forbes declared highest earning female YouTuber is showing gratitude to her fans and how!
Lilly Singh aka Superwoman is the spirit human of a lot of us millennials out there, kicking ass and spreading laughter every day. The multi-talented woman is not only generous with her wit and humor, but also her heart.
She recently completed 1000 vlogs and treated her fans on Twitter with a grand gesture. 
She tweeted on Wednesday: 

While fans geared up to hit like and share for a new celebratory video, Lilly had something else in-store. 

While fans take refuge in her videos to escape their problems and laugh their heart out, in a touching gesture, she heard and solved their troubles.
Check out how she took it upon herself to provide love and support to her loyal fans, one tweet at a time: 
1. Financial burden of education solved! 

2. Luck, support and exam form fee for this fan. 

 3. Heartwarming treat for the girl with an ailing mother!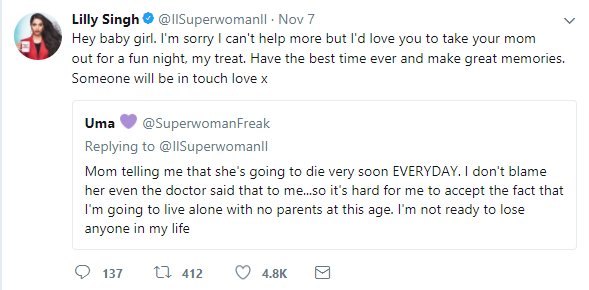 4. Bringing smiles and financial support in dire situations.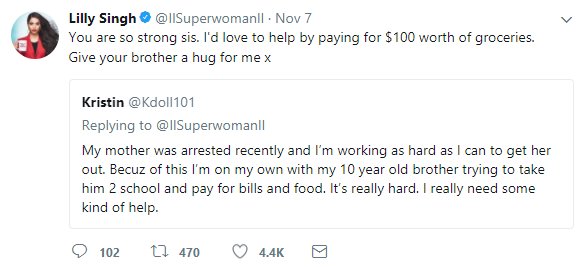 5. She swung the hanging sword of rent aside.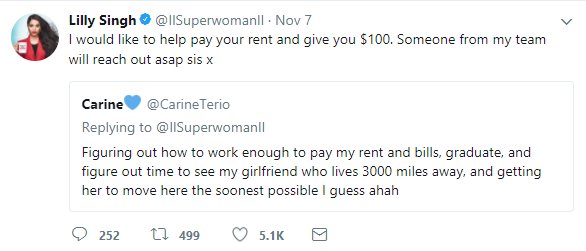 6. She actually googled the exam fee and paid it for this fan.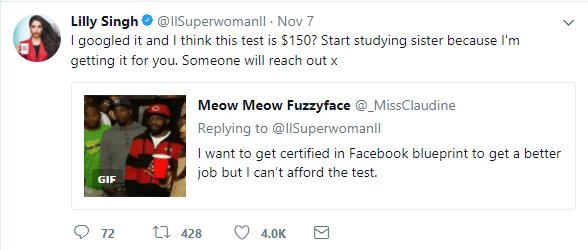 7. Gym membership paid! 

Lilly might be brutally sarcastic in her vlogs, but she certainly has superhuman goodwill for her fans.