Suno sabki, karo apne mann ki! If you have witnessed your close ones giving you advice like this, then you are not alone. We often get advised about navigating our lives in the right direction. While some of them have a positive impact on our life choices, others are just unsolicited opinions. So, the best way is to hear them out, but do what you feel is best for you.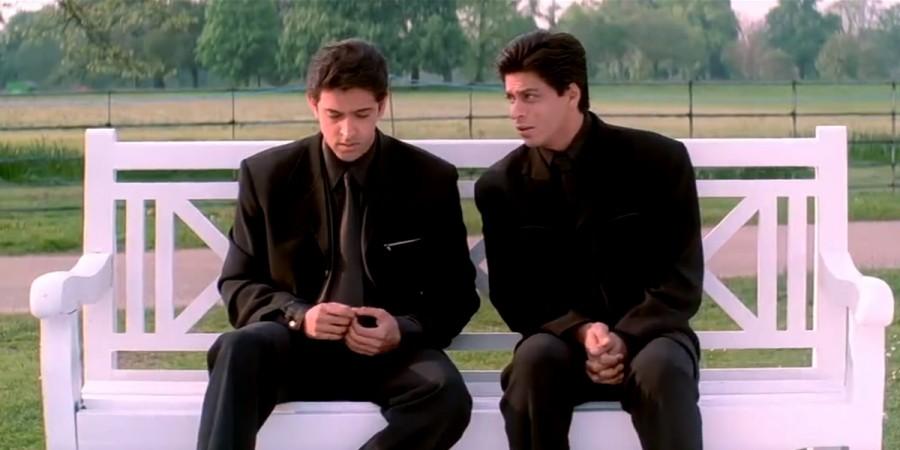 This time, we decided to listen to our community while asking them to share the best advice that they have received in their lives.
ScoopWhoop (@ScoopWhoop) quizzed netizens to mention the advices on its Facebook handle. Soon, many of our followers started dropping them in the comment section.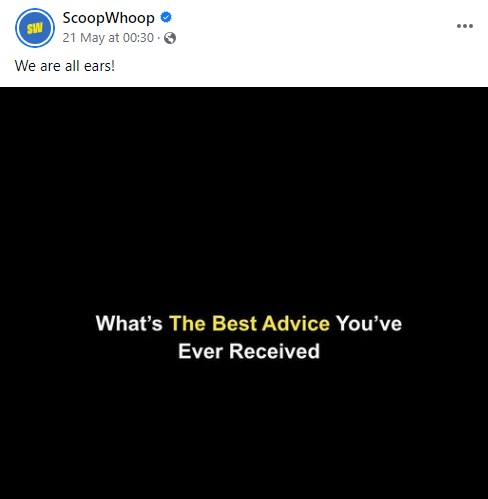 Out of all, we have curated 15 pieces of advice that our readers shared that can help us all:
1. It's all about the family
Only people who'd remember you worked overtime is your family- James Macwan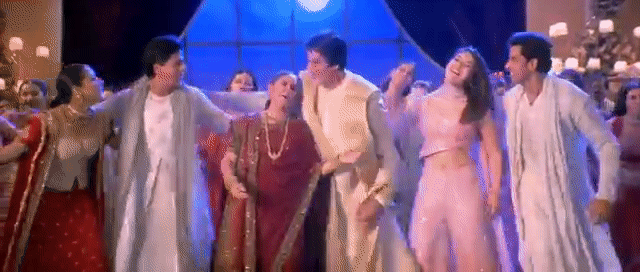 2. Preparation is the key
Hope for the best but be prepared for the worst. – Deepti Choudhary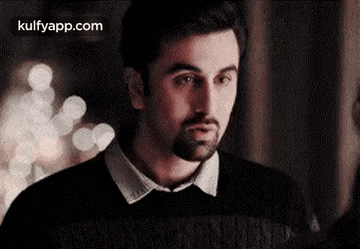 3. Women = No dependency
Women should be financially independent. – Deboshree Chatterjee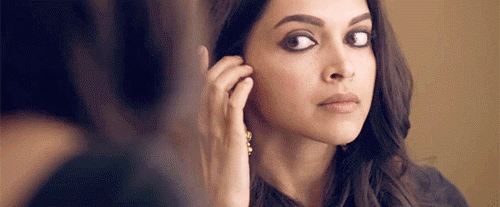 4. Value your mental health
To myself…don't take any advice when it's a matter of mental peace. – Tandra Chakraborty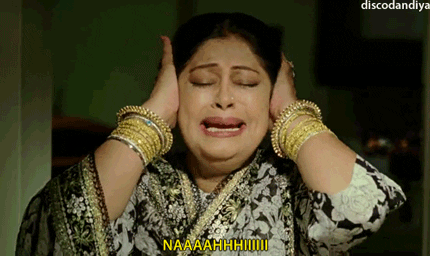 5. Stop blaming yourself for everything
Don't beat yourself up for things that are not in your hands. Give your level best. Be honest. Be humane. – Debasmita Baidya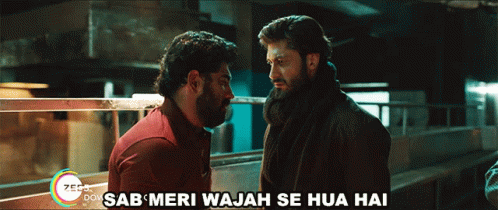 6. Play your life roles at best
Everyone has been assigned a role to play in this play called LIFE. Be it a father, husband, son, wife, daughter and many more… The perfection of life is to play those roles perfectly. – Devvrat Thakur
7. God will take care
Have faith in god, everything will work out. – Kamalpreet Kaur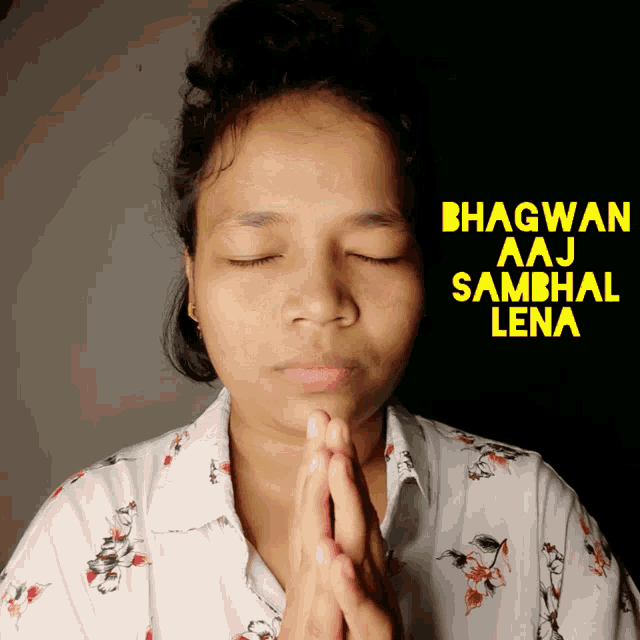 8. You will get a second chance
Life gives us a second chance. – Prashant Ujagare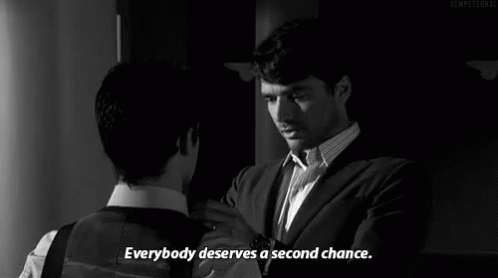 9. Compete with yourself
Your biggest competition is no one else but 'YOU'- Abhishek Koirala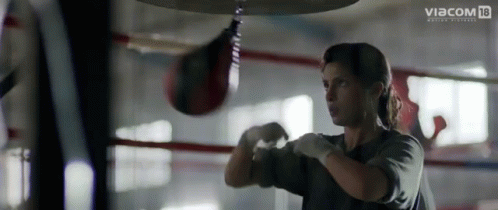 10. Advice when needed
Don't give other people advice till they don't ask for it. – Pratik Dasani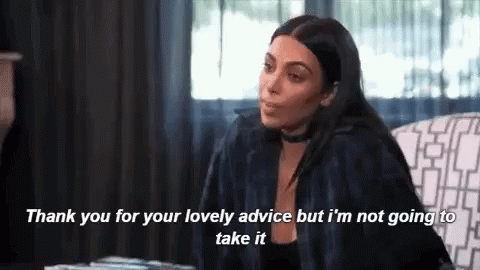 11. Don't be a 'webaqoof'
Don't believe everything you see on social media. – Suryodoy Mandal
12. Love yourself
Be the heroine of your own life. – Ritu Kulveen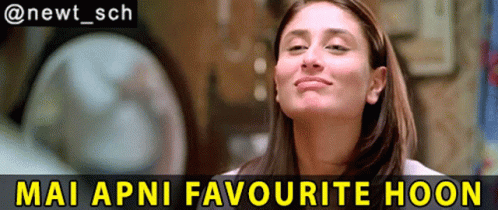 13. Let it go
Forgive and let go. – Sarthak Mohite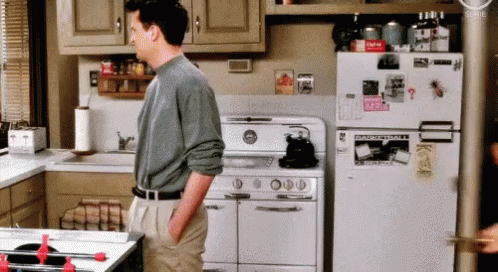 14. Spend time with the ones who care
Don't invest yourself in the wrong people, because when they broke you in pieces, it takes years to come together. – Sangeeta Kuila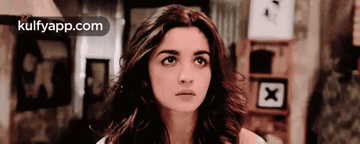 15. Learn saying 'No'
Start saying 'NO.' – Nilanjan Chakraborty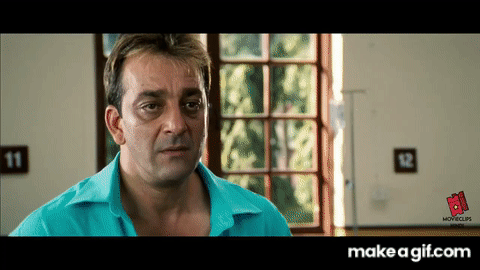 What's the best advice you have received?
Also Read: Reddit Users Have Some Good Advice You Should Follow In Your 20s To Avoid Regrets In Your 30s