When describing their teenage years, people mostly have a limited vocabulary. 
"It was cool!"
"I had lots of fun!"
Books and movies and general nostalgia have made teenage years seem so cool, anything real-life pales in comparison. So much so that even before kids have entered their teenage years, they've already built mountains out of molehills, letting their imagination run wild. 
What happens then? Disappointment. Reality hits hard and it's never a rosy picture. All you teenagers out there, you'd know what I'm talking about. 
Especially teenage girls. Those who dream of chocolate cake and get a vanilla one instead. The most romanticized creatures on this planet. Alabaster skin, fabulous clothes and a great, almost-perfect social life. Not to forget, the perfect boyfriend on the side. If only real life was half as amazing as Hollywood teenage films would have you believe! 
Want to know the REAL side of teenage life? These 10 illustrations reveal the truth behind the life of a teenage girl. And it ain't all pretty!
   1.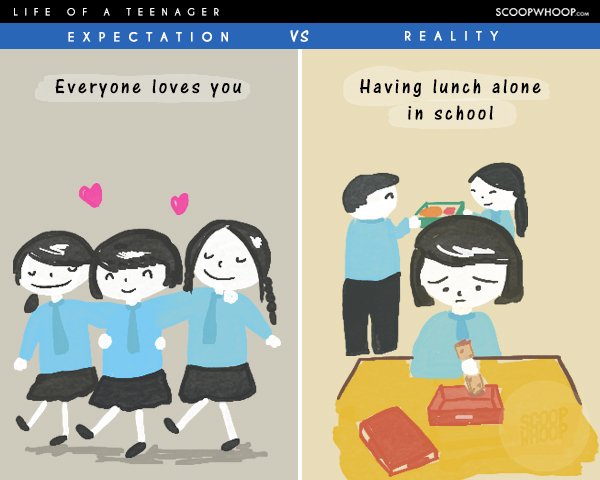 2.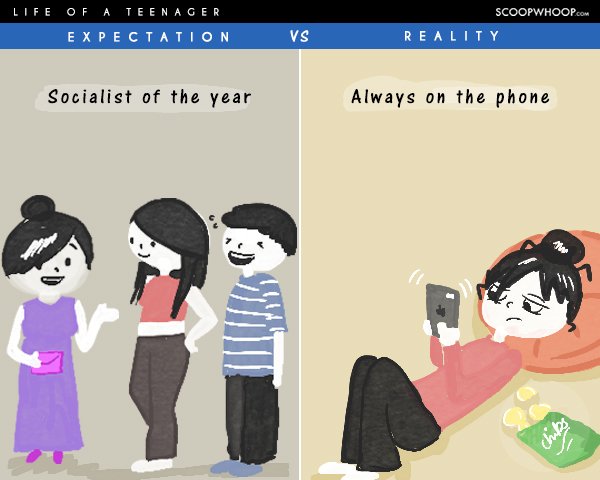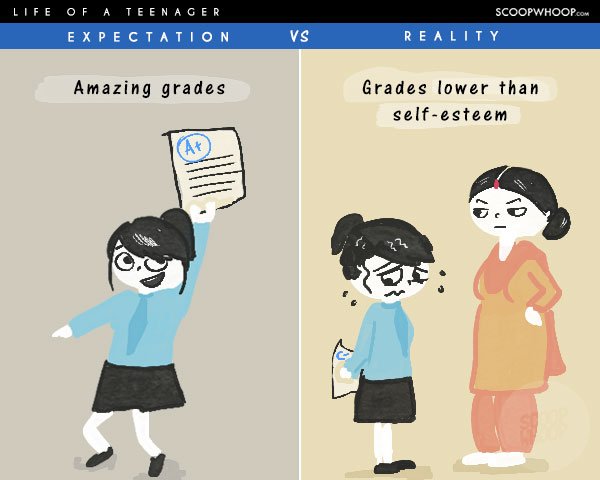 4.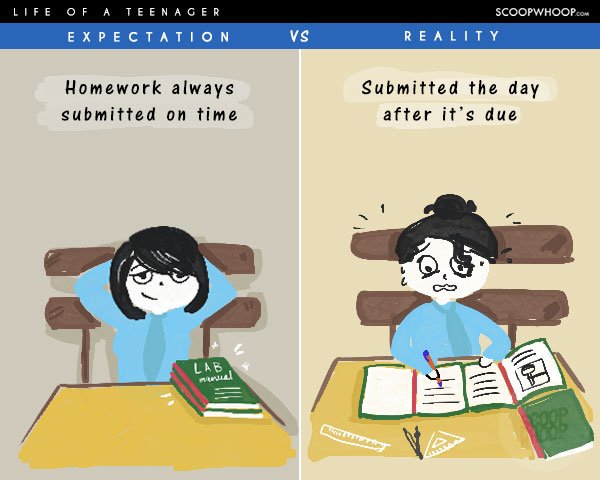 5.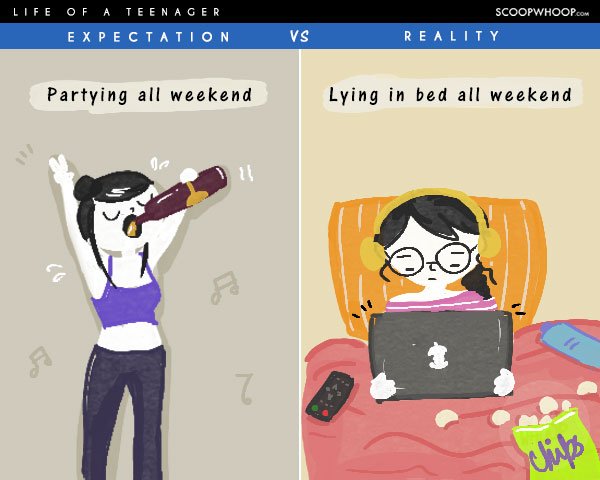 6.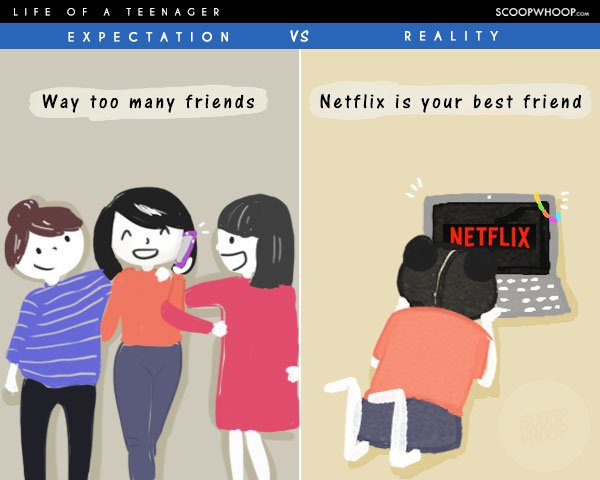 7.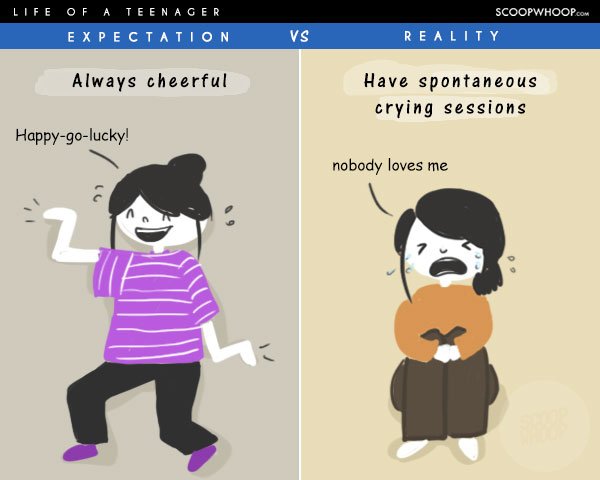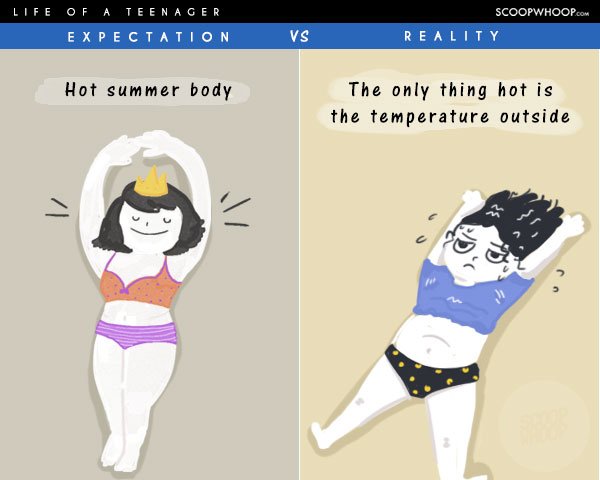 9.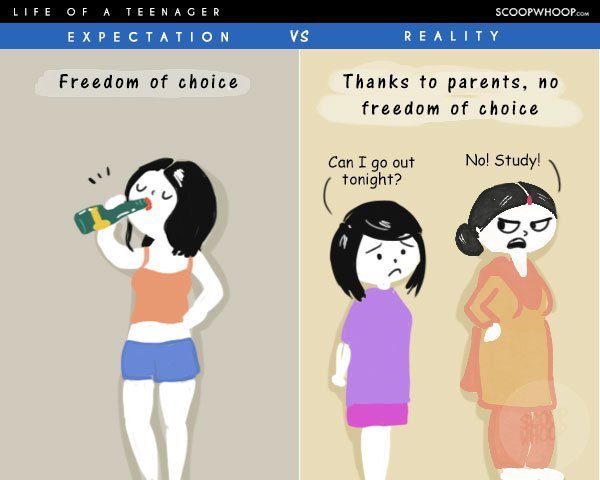 10.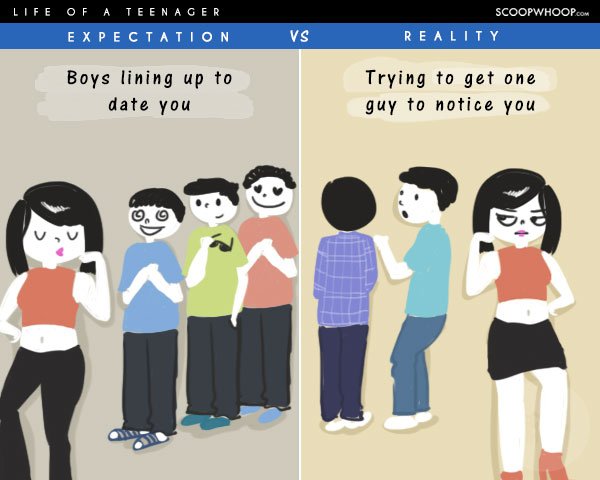 Let's just say that teenage life is a pressure cooker bubbling up to the rim.