As the daily routine saps the life out of you every week, you are always on the lookout for a little breather, some activity to make you feel alive again. I am sure our furry friends feel a bit neglected too, and so to give you and your pet, some time to bond, the capital hosted India's biggest pet festival. 
The event, organised by Pet Fed, gave us a chance to play pup-arazzi. Here are a few glimpses from what was pawsibly the most adorable party in town.
All you could see around you were dogs having a great time. Over 2500 pets, all in one place, it can't get any better.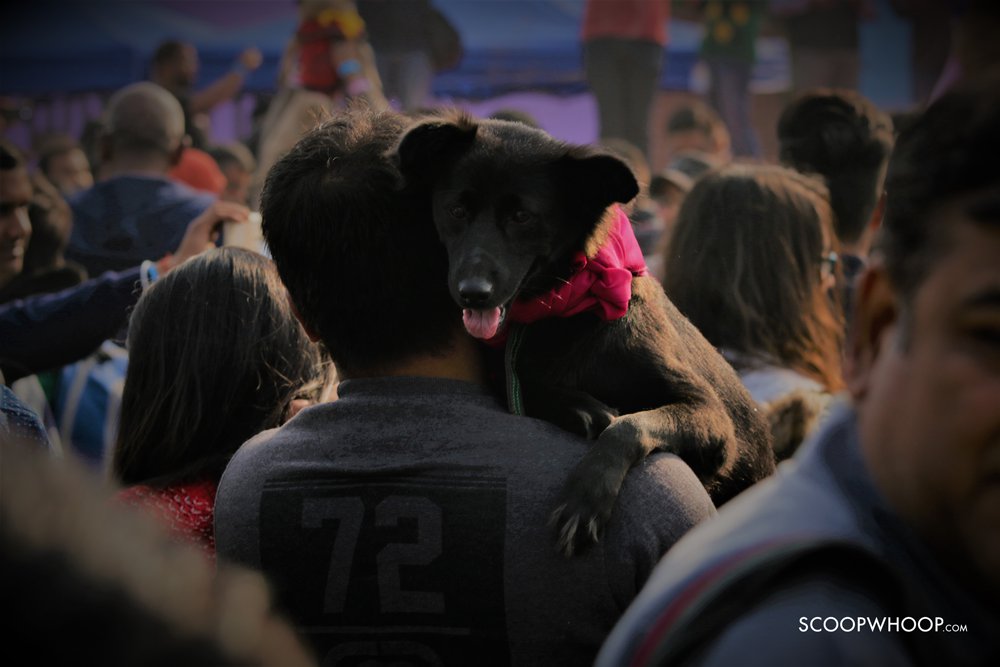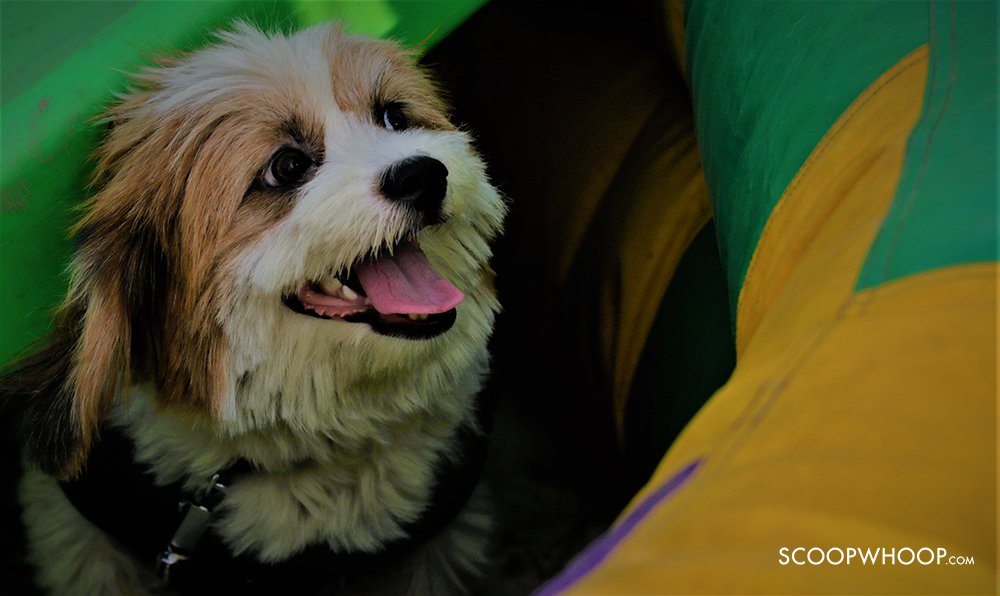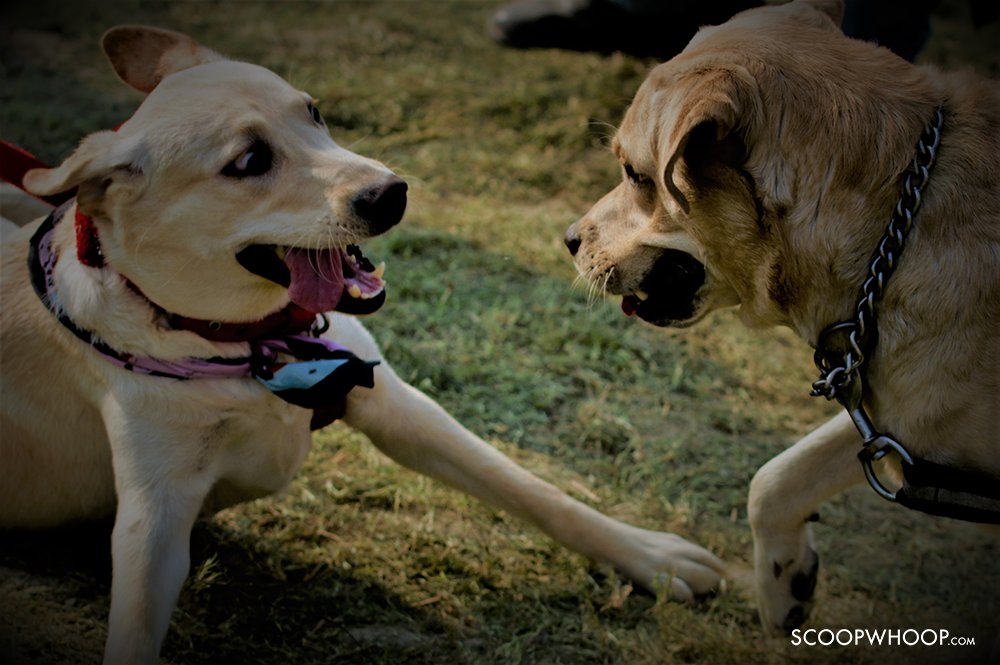 From a special art gallery for dogs to canine accessory stalls to photo-shoot for pooches, the fest had a variety of activities for pets to indulge in.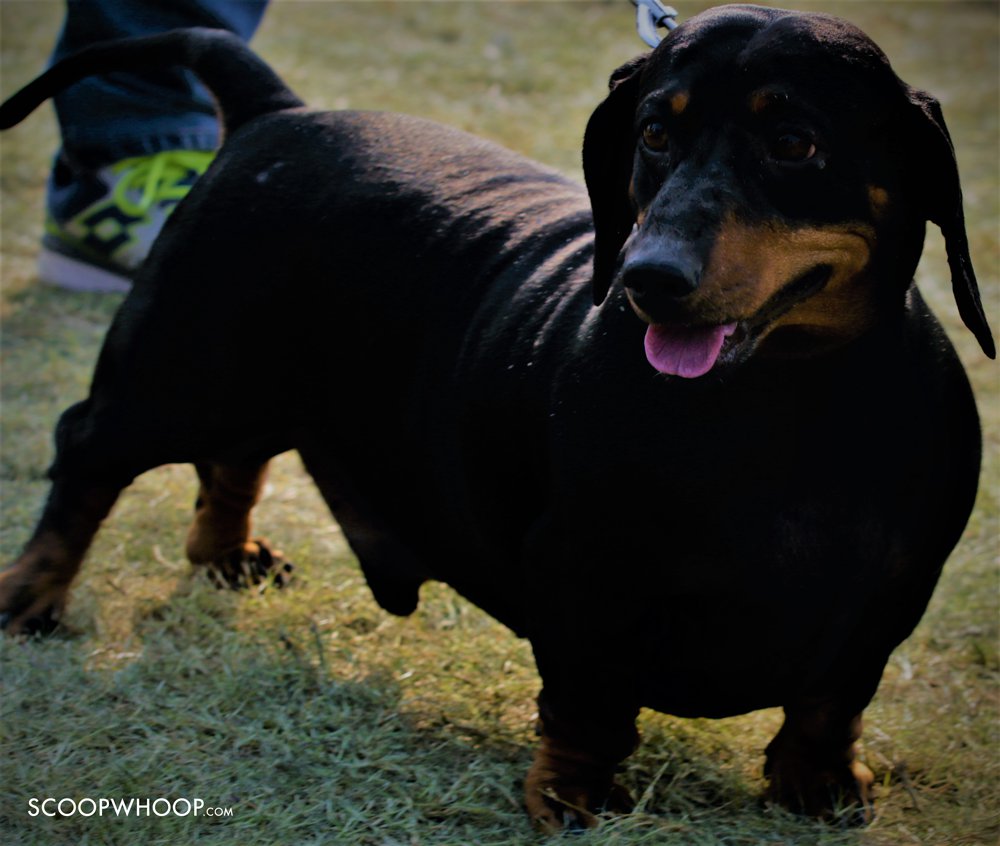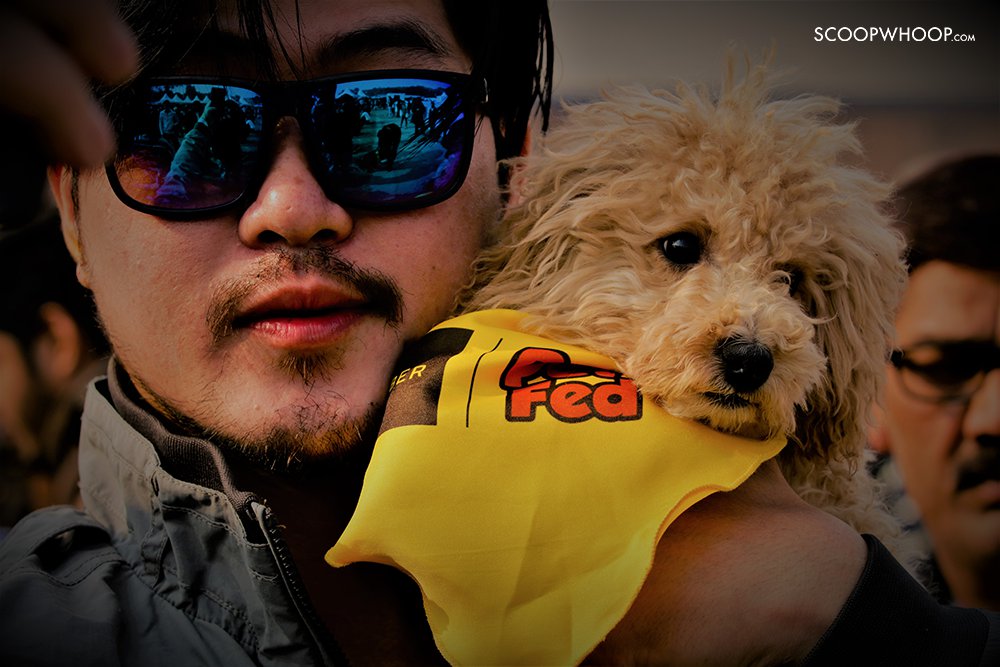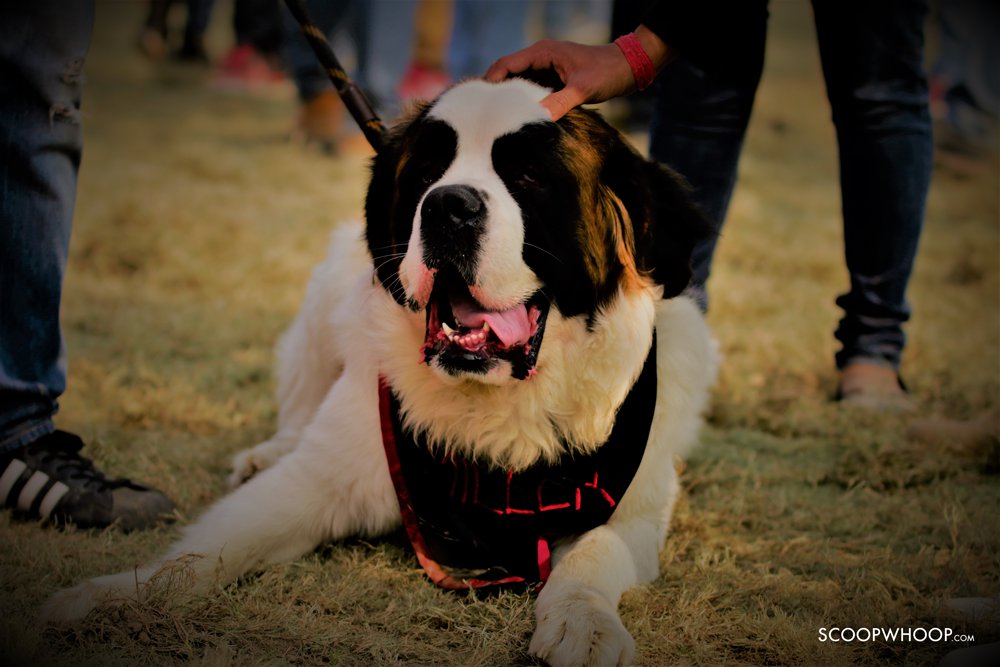 Is that a real-life Eevee?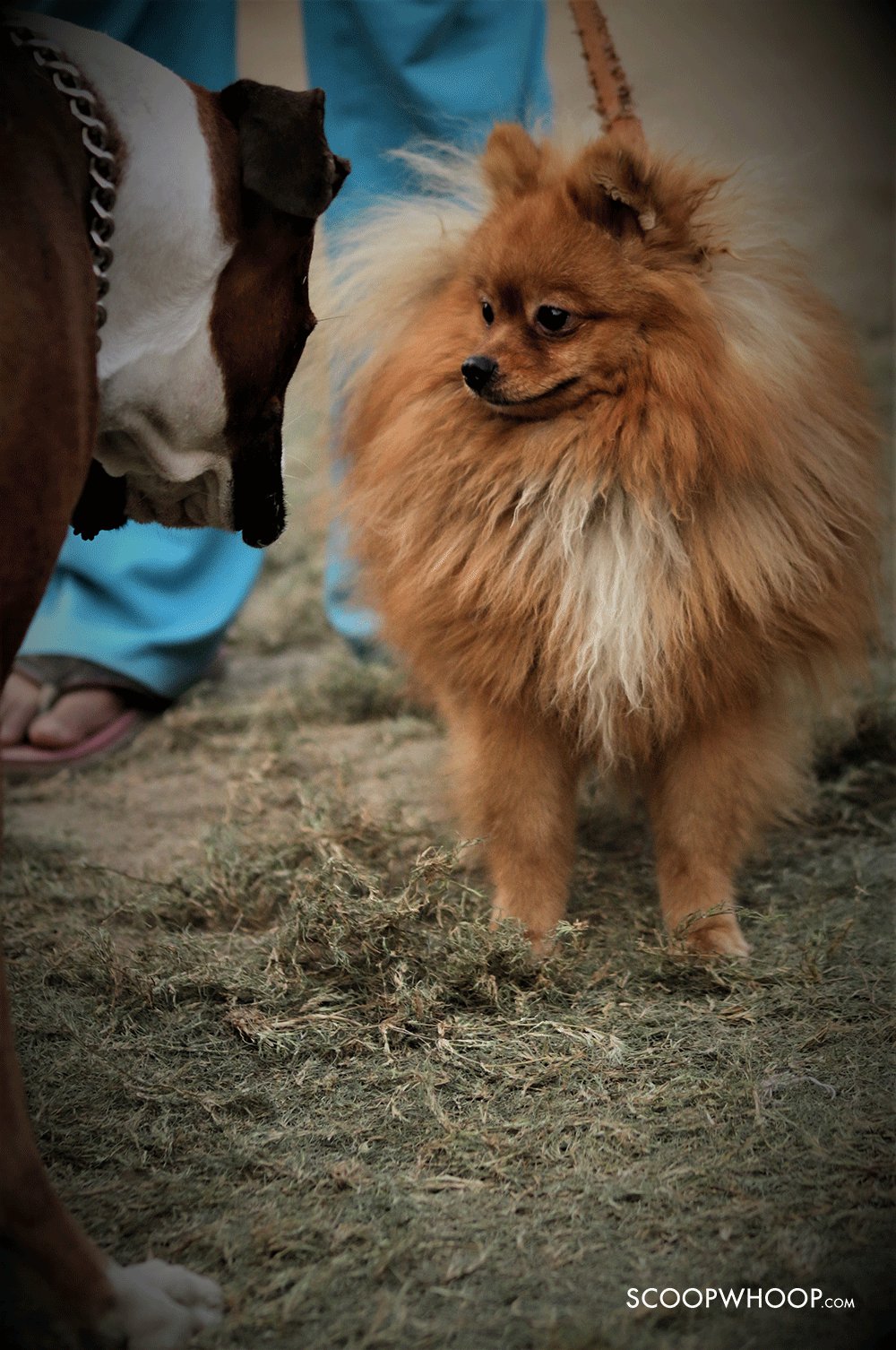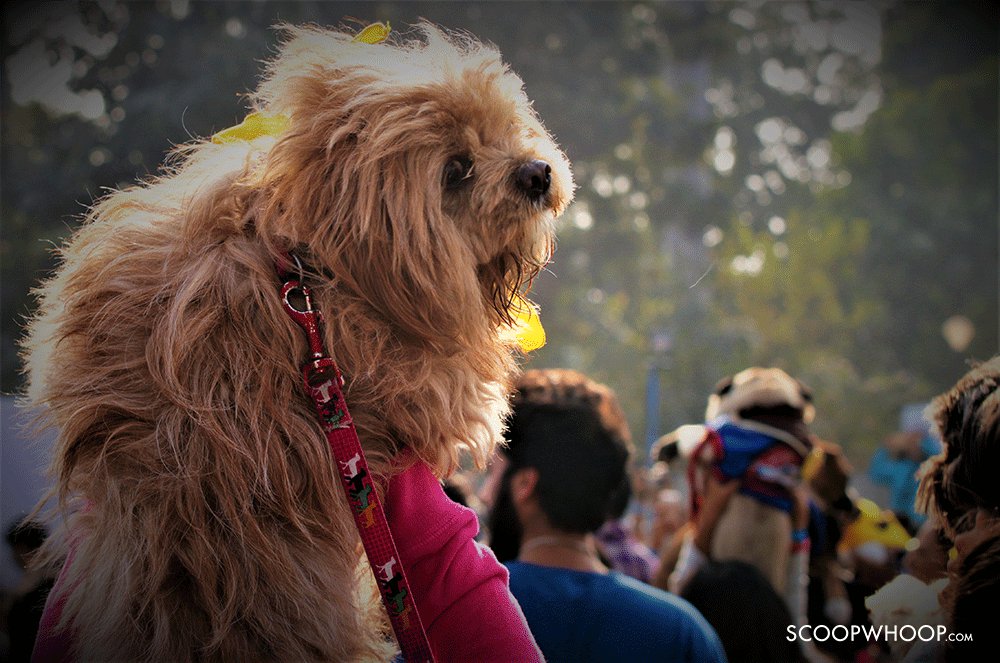 Here's a large collie named Buddy (who pretty much lives by his name.)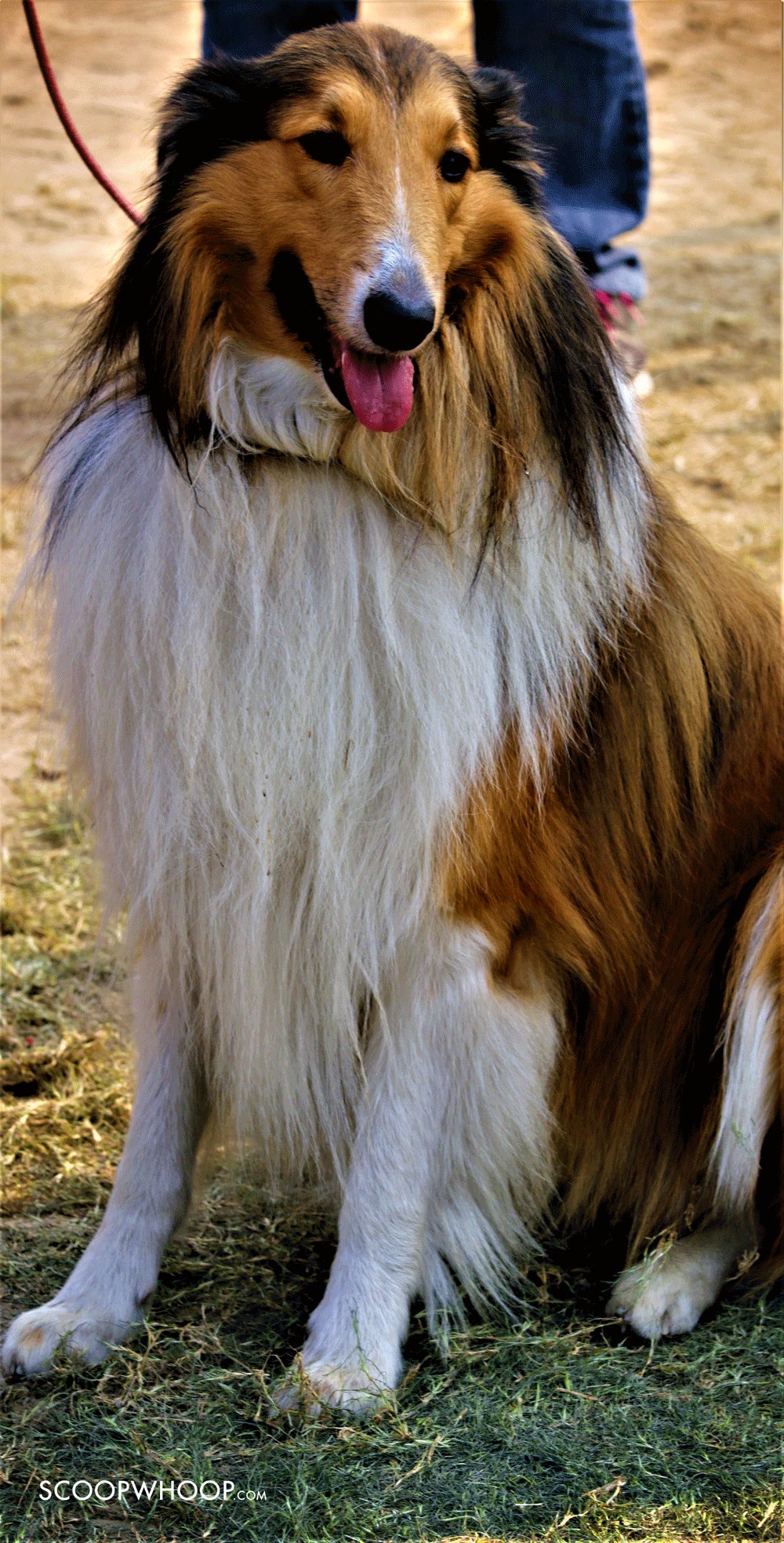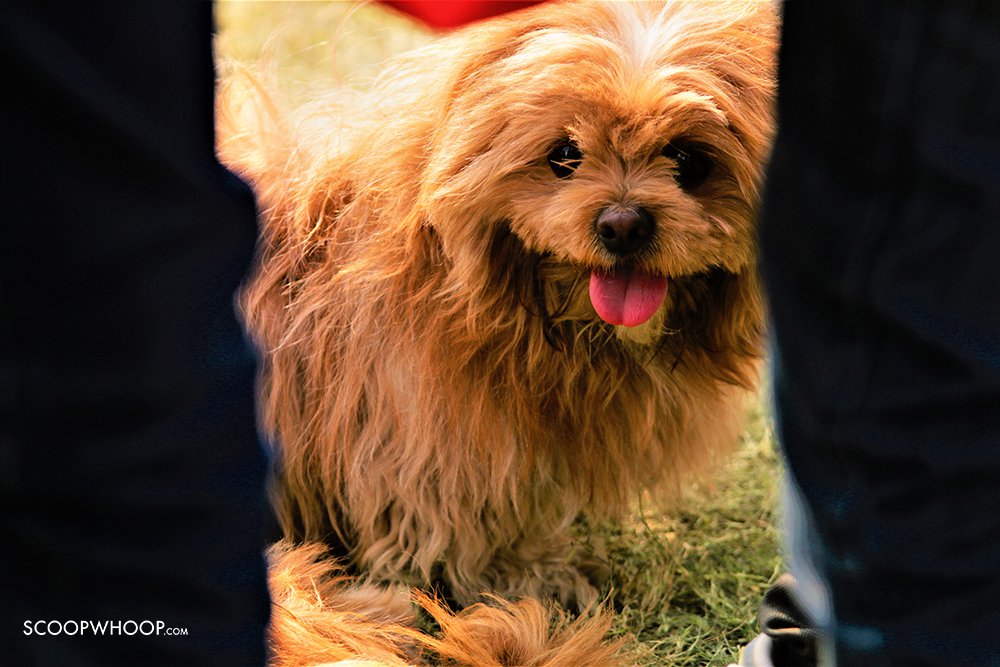 And they were totally dressed up for the gala.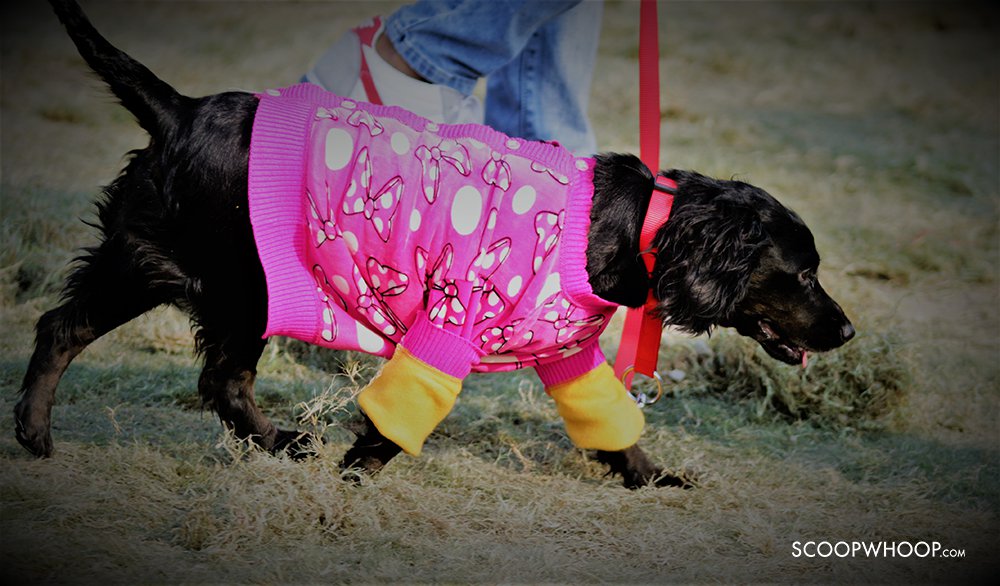 Looking all red carpet-ready.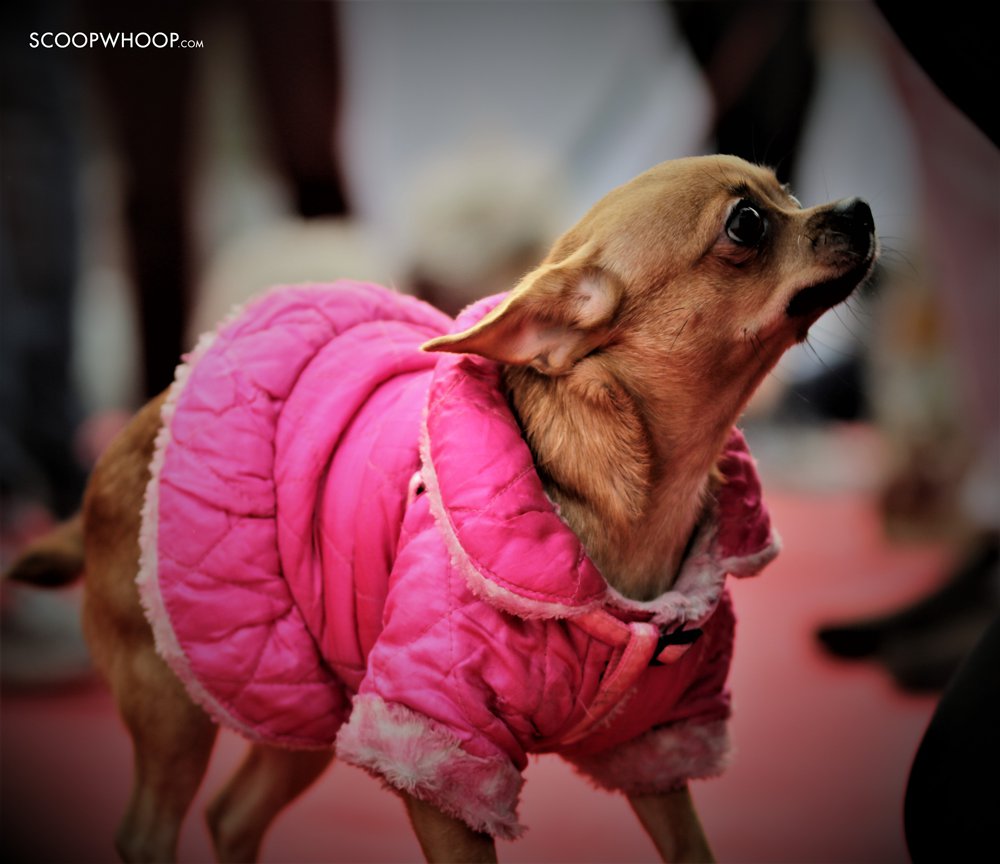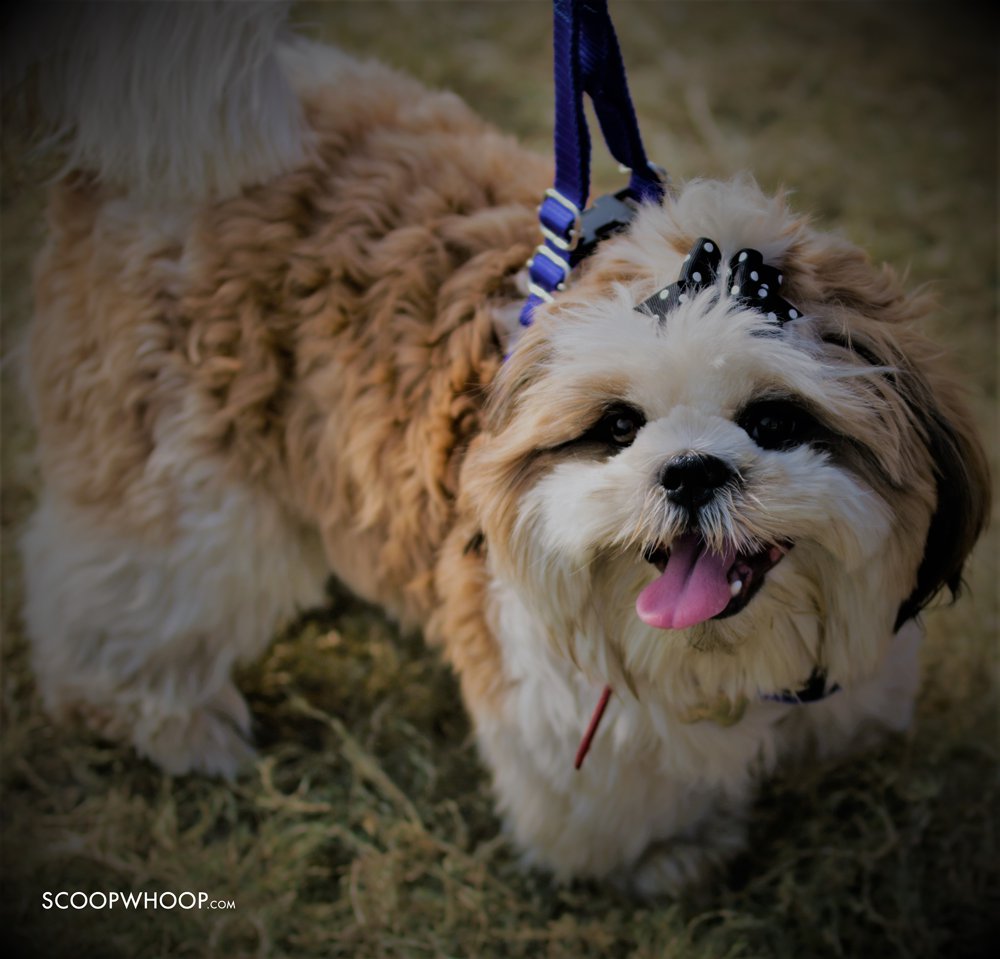 Here's a pug dressed as a fairy.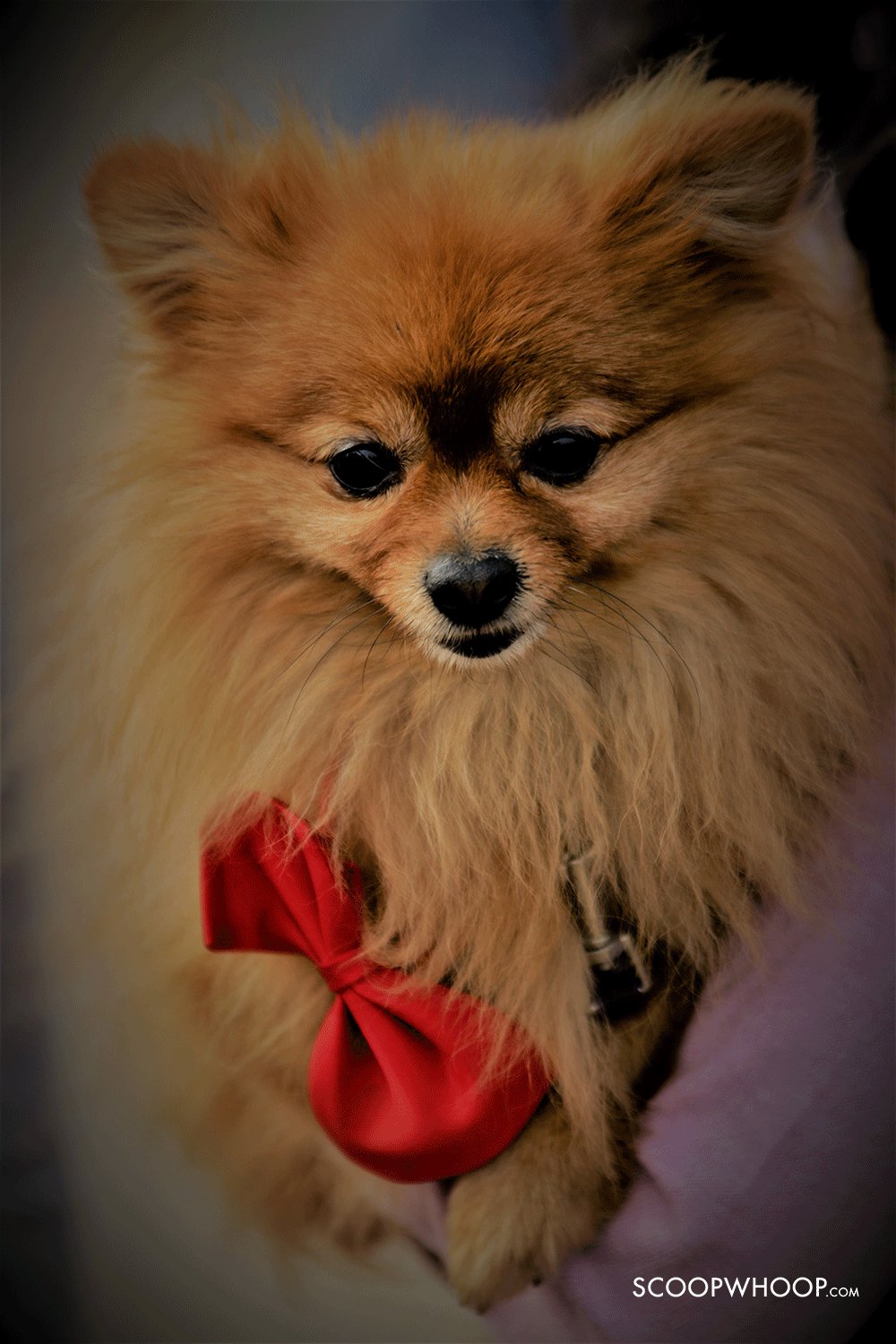 This one, called Google, will help you get into the Christmas mood.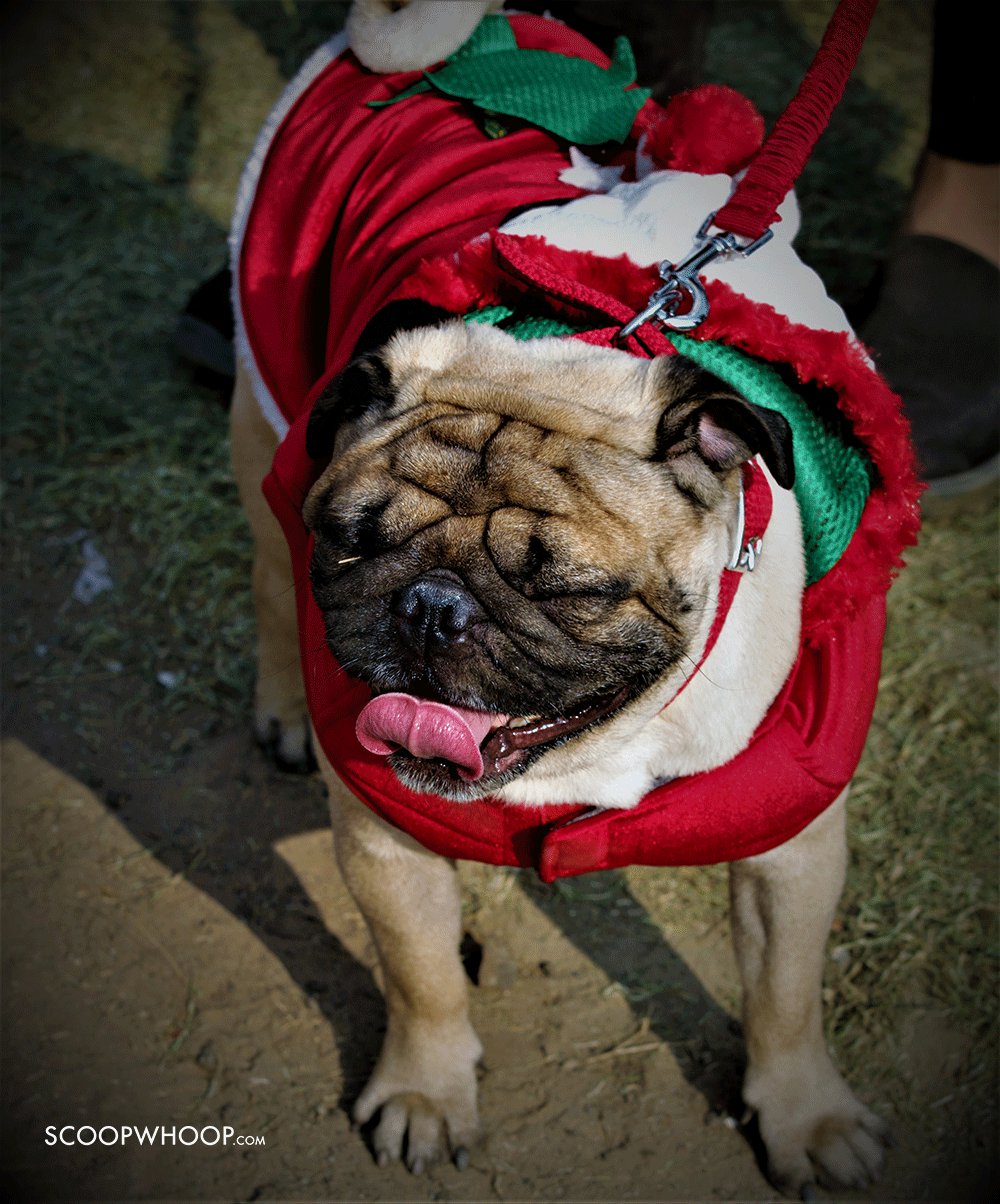 The other dog looks with envyy at this one's fabulous sweater.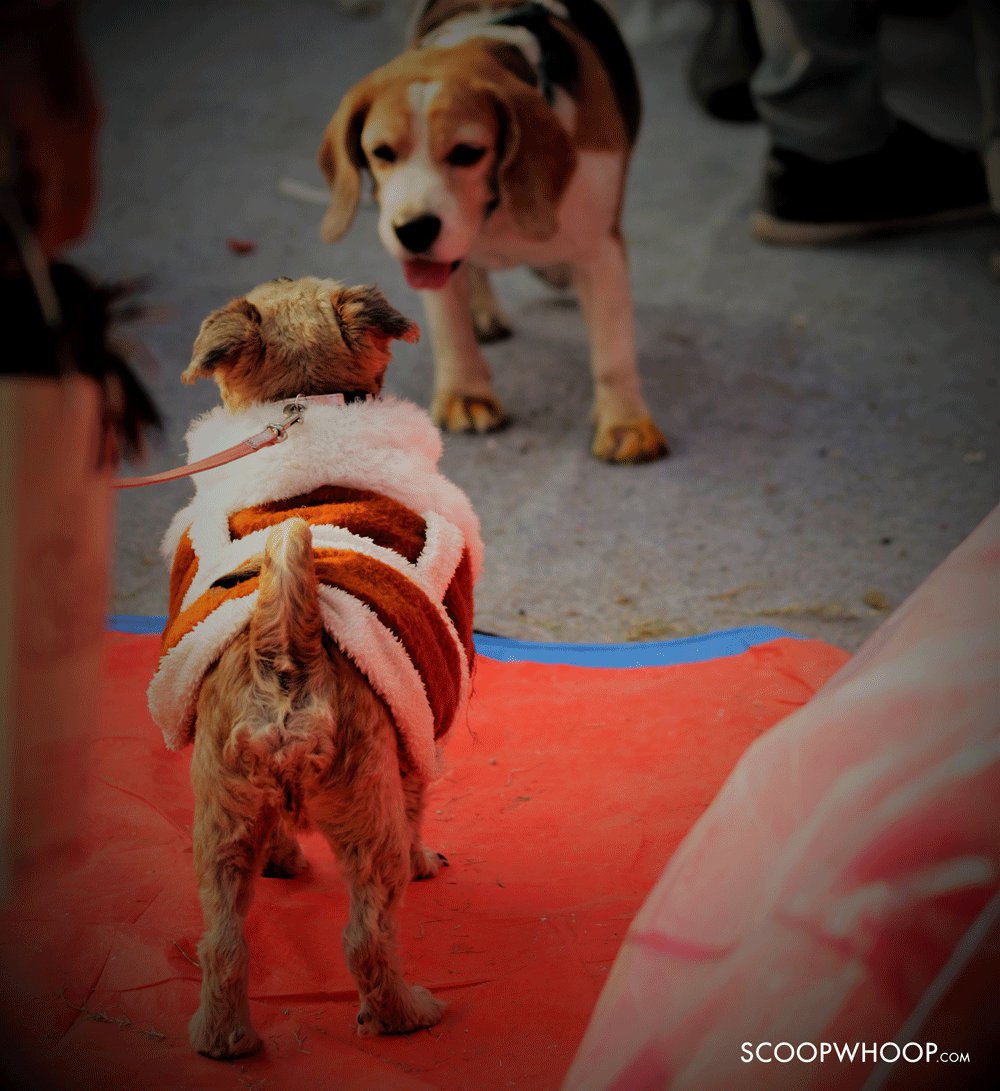 Twinning.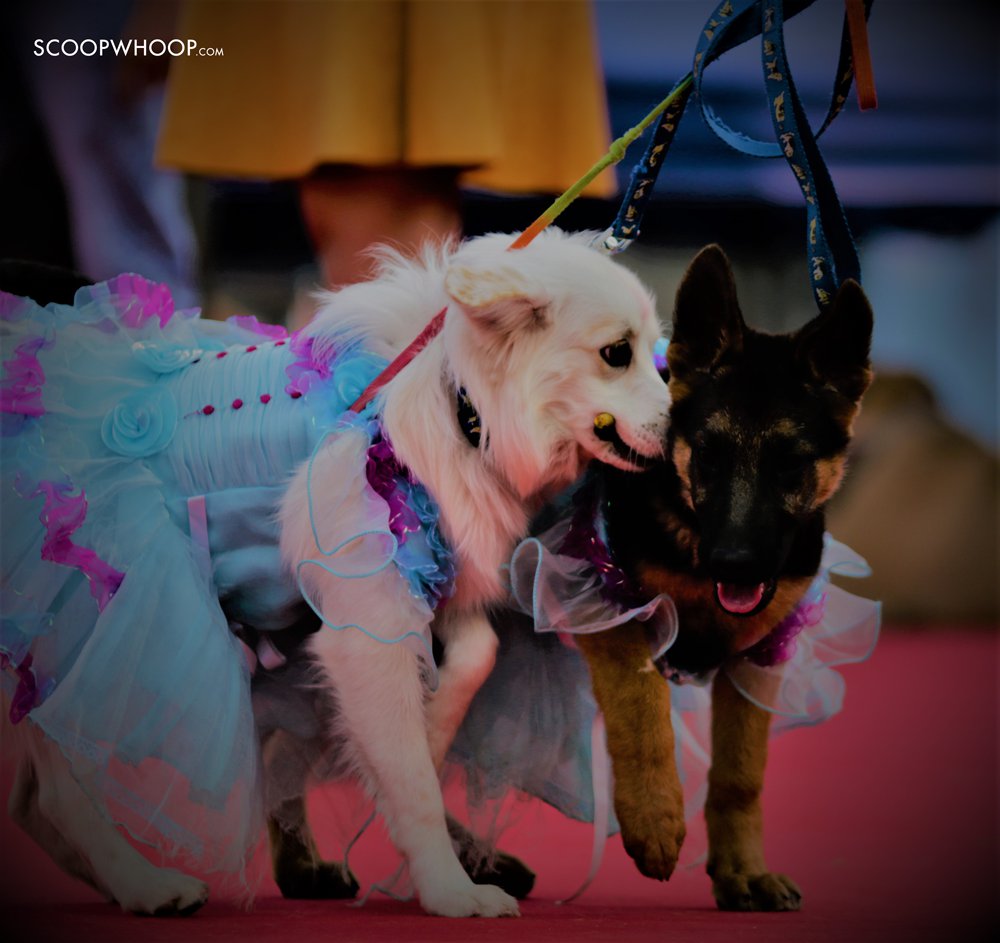 Delhi's pet dogs also got a chance to be a part of history as they attempted to break the Guinness World Record for the most number of dogs wearing bandanas. 
Take a look at these beautiful critters posing like world record holders.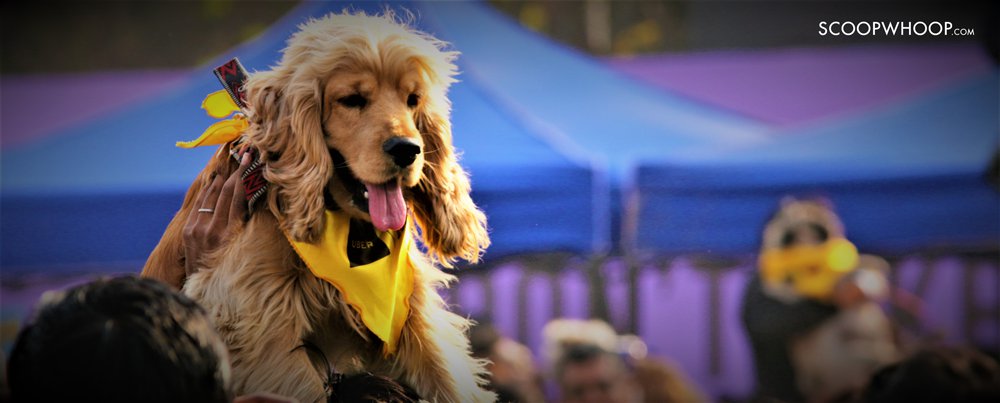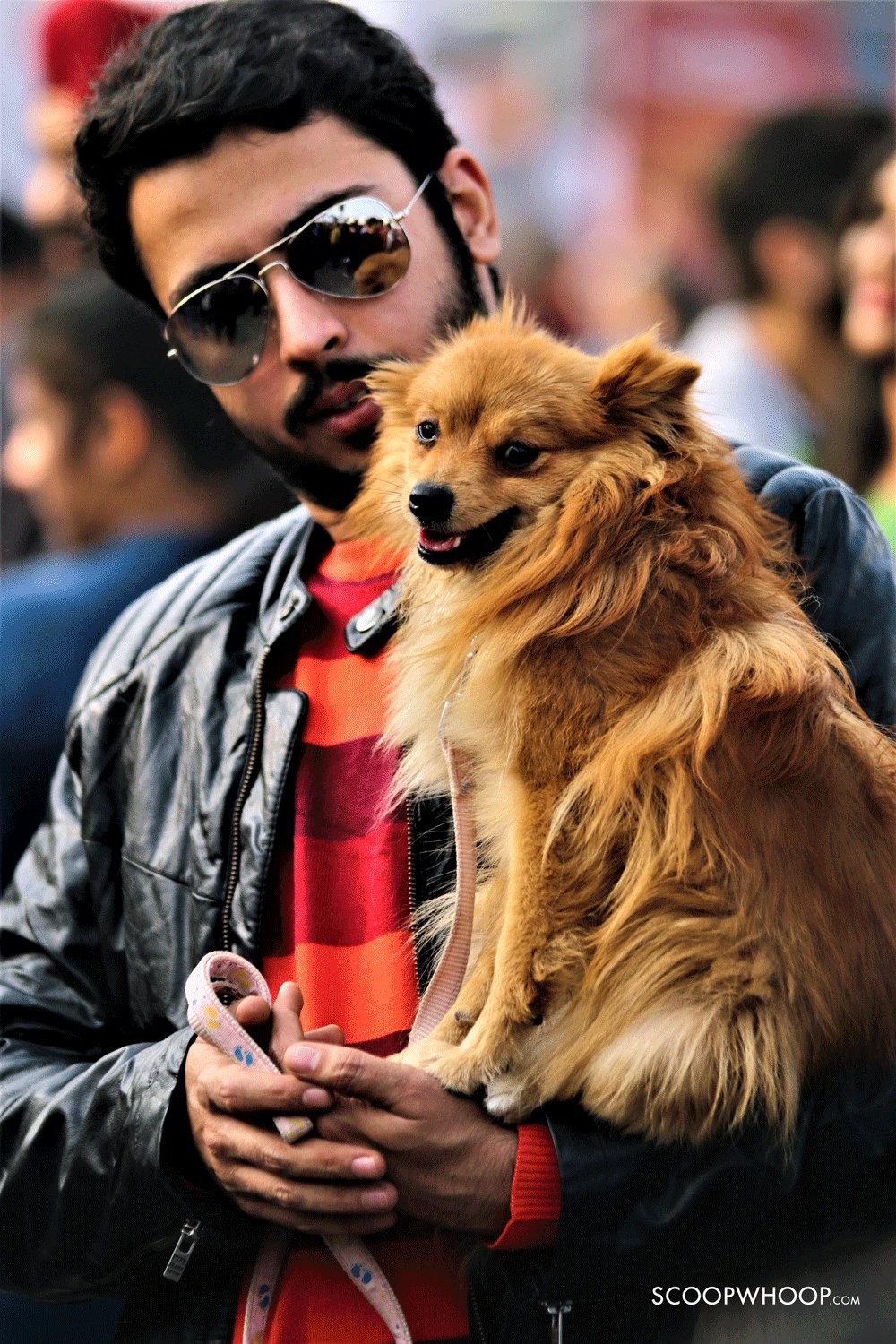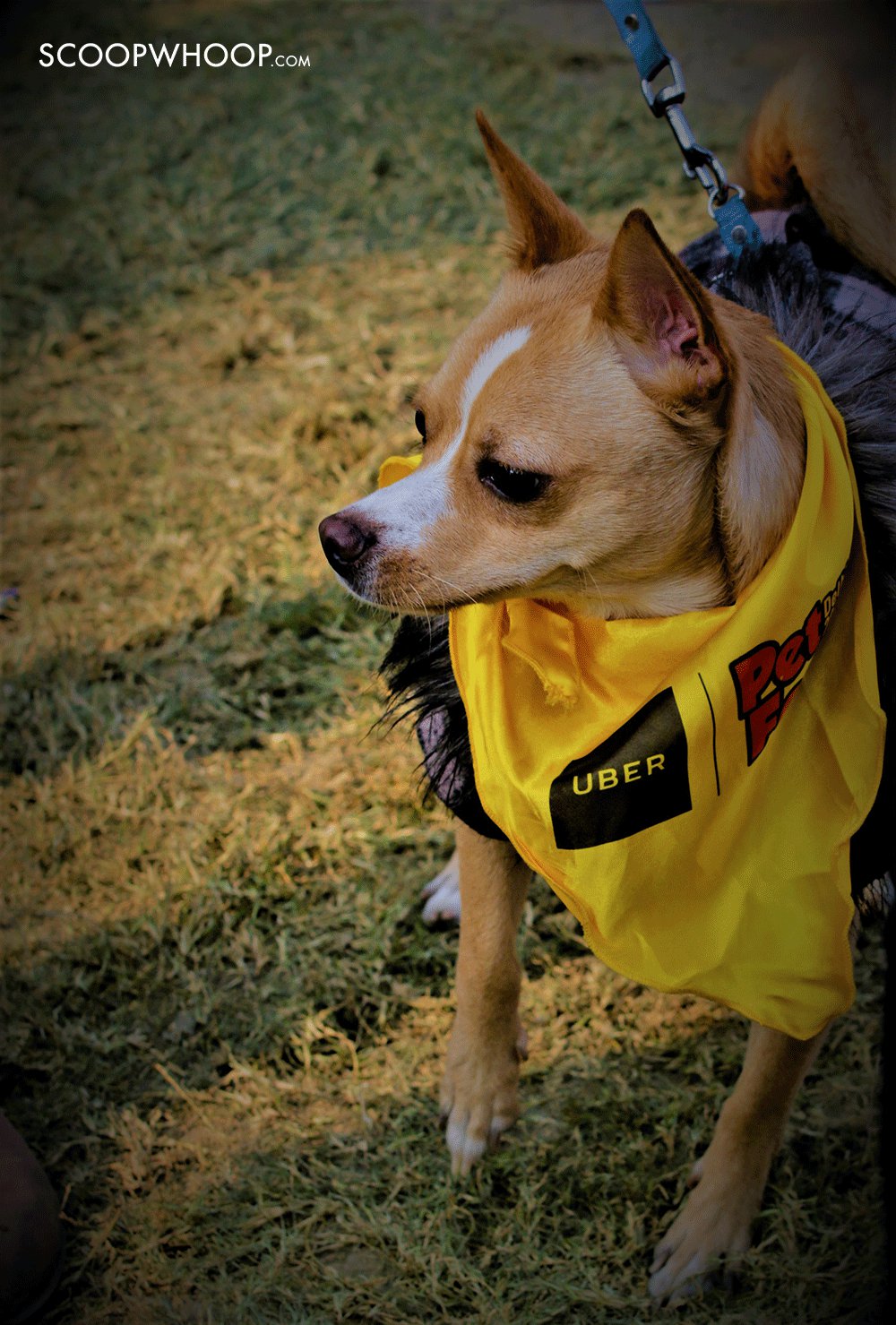 Akshay Gupta, the man behind the event, says,
We are extremely elated to have successfully completed our biggest edition of Pet Fed so far. The enthusiasm of all pet parents and lovers was tremendous and the footfall exceeded our expectations with more than 25000 people and 2500 pets.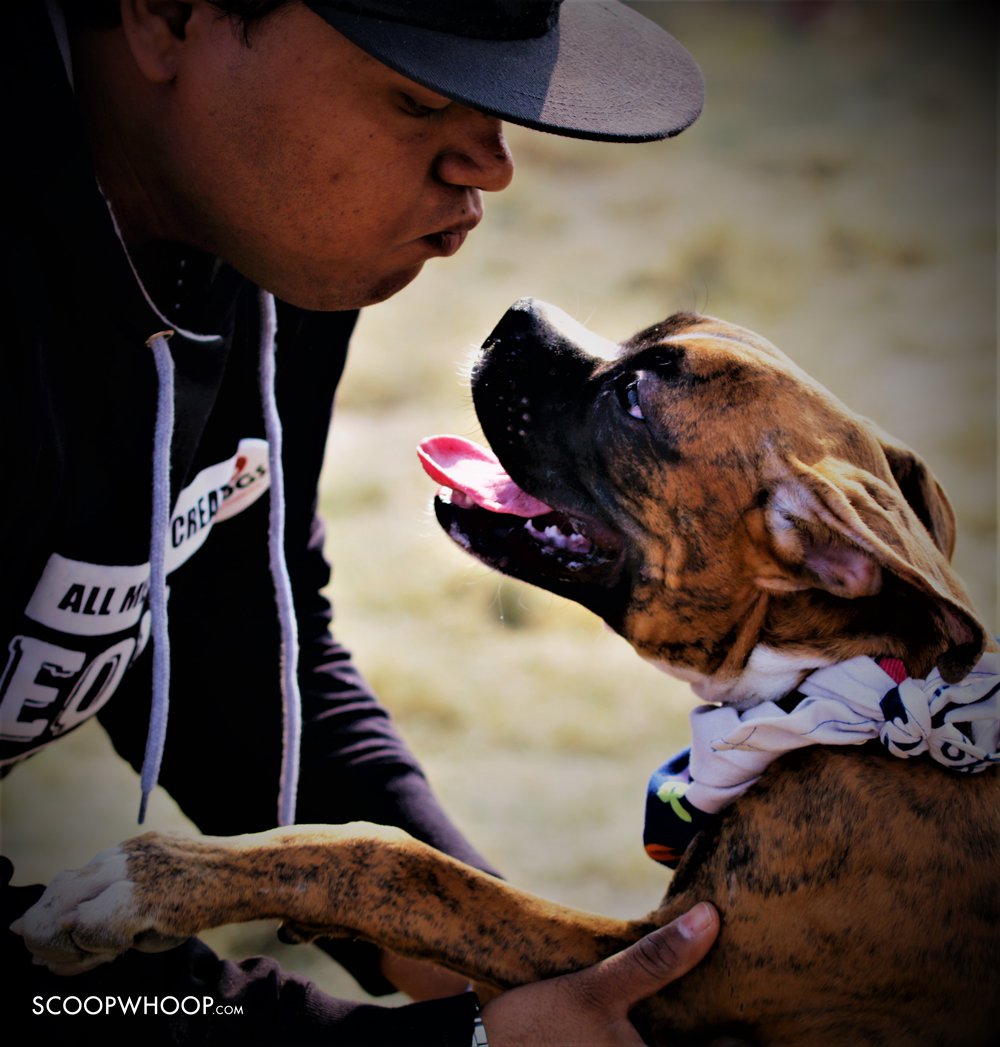 We spoke to one of the pet owners, Govind, who came to the festival with two of his dogs, Milky and Cookie, and he was delighted to be there,
I really like this event. My pets are having a wonderful time out here with so many dogs around. I hope they host events like these more regularly.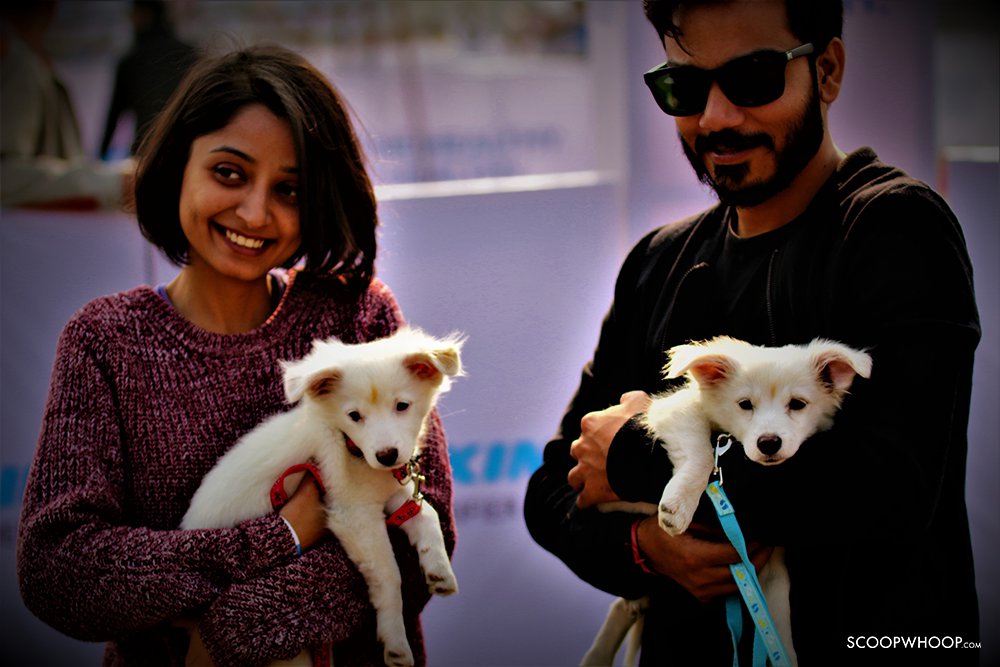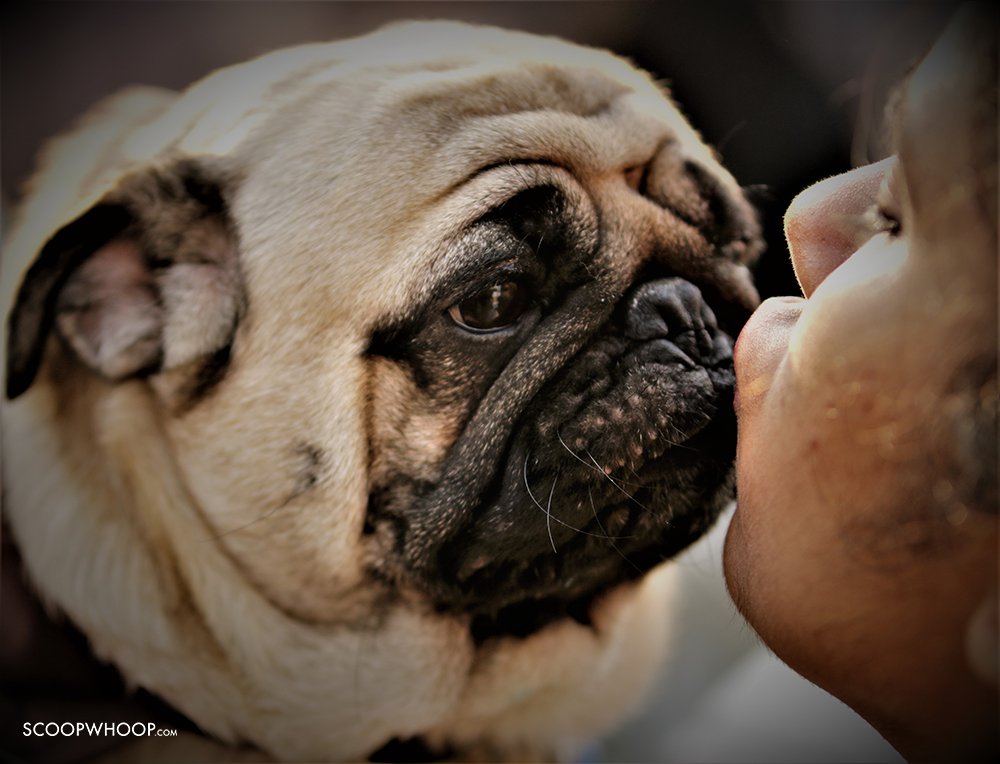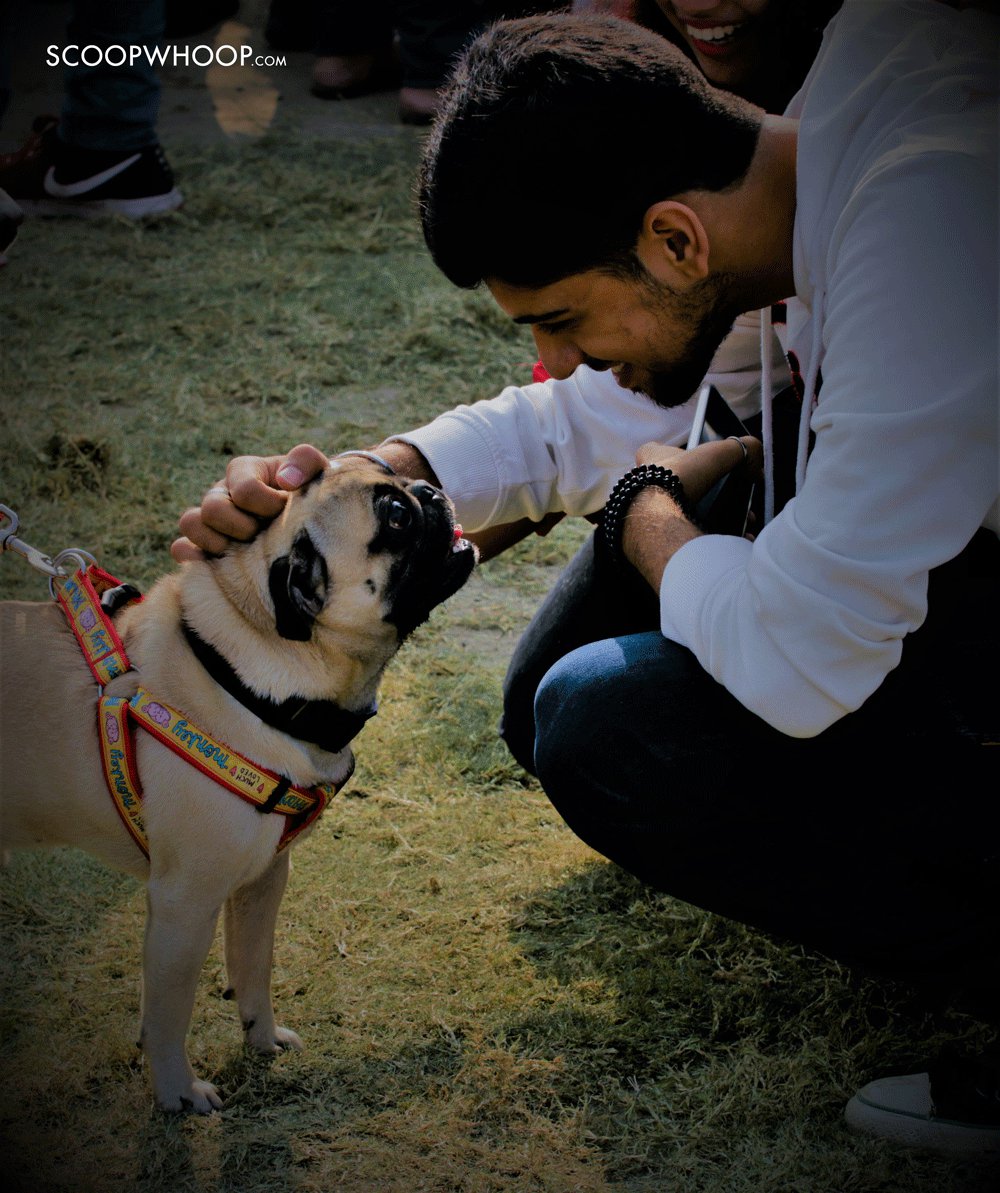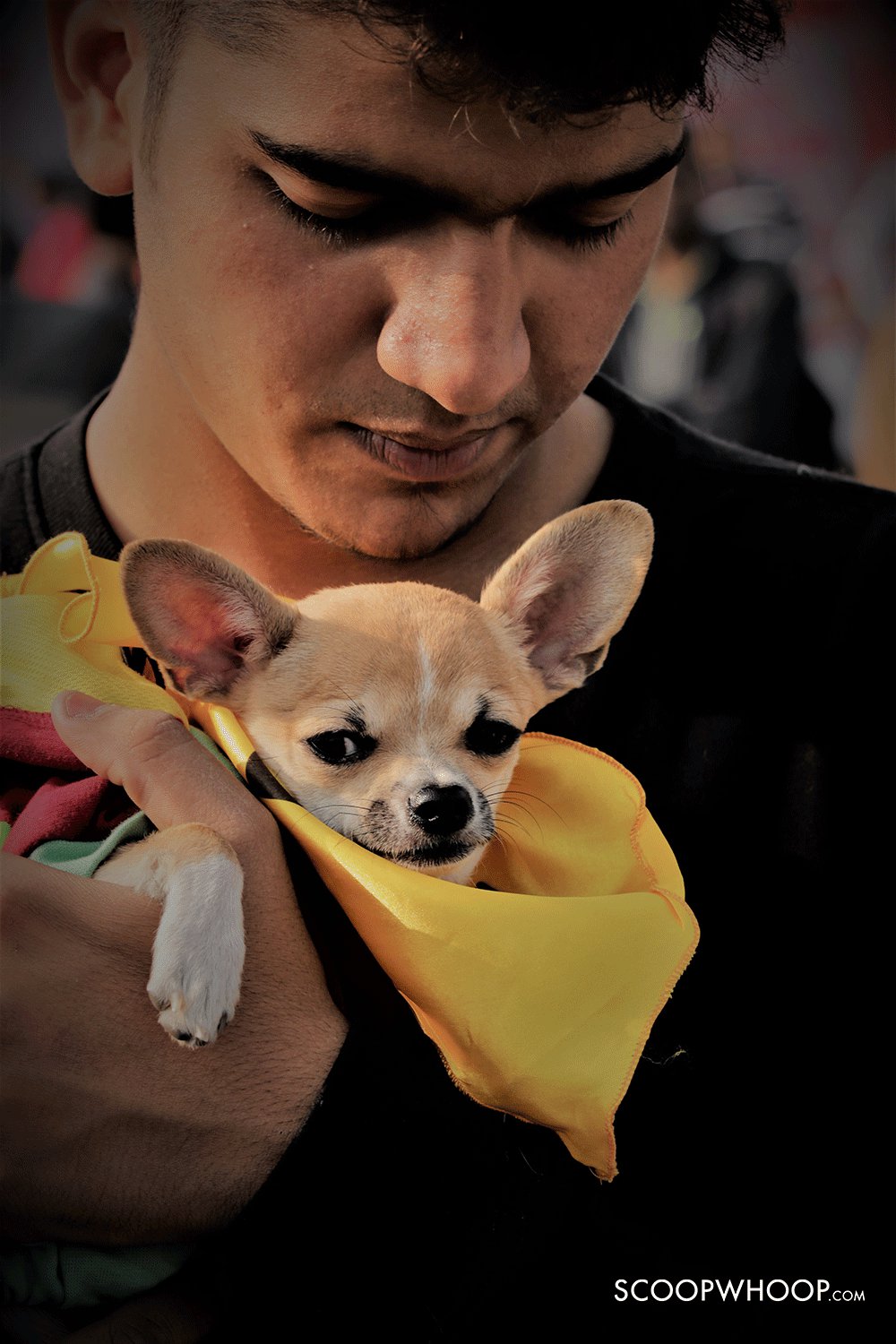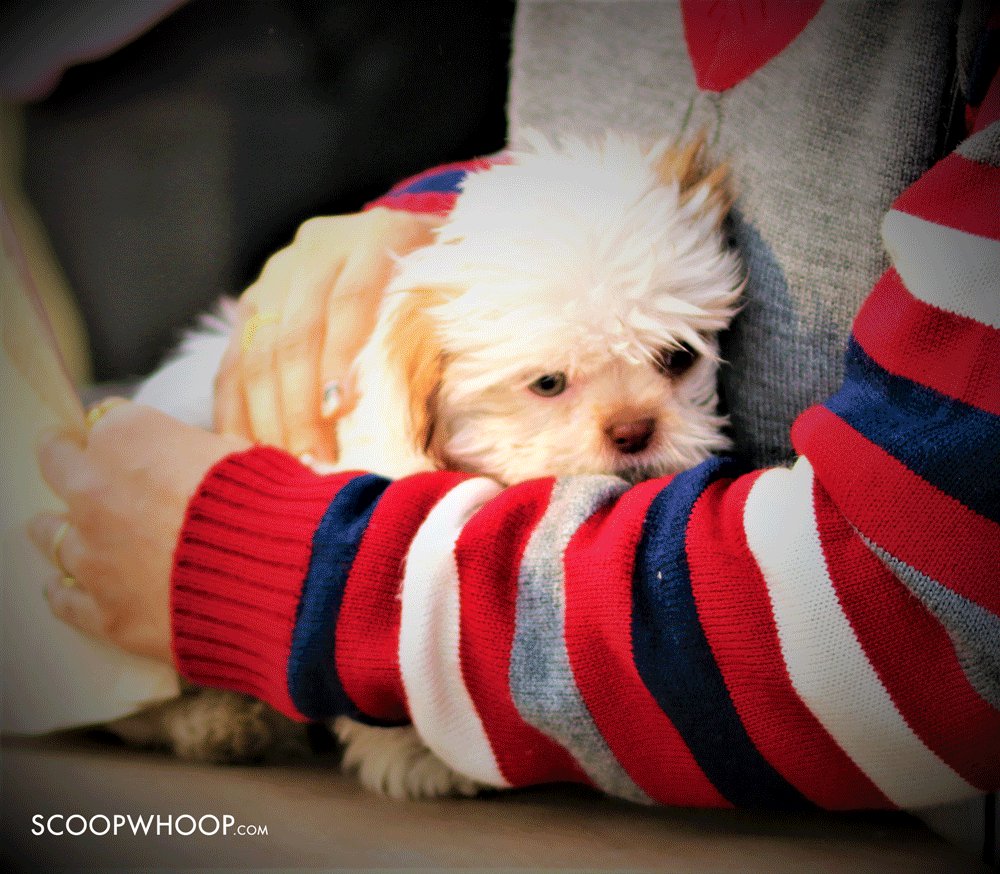 Here's a Siberian husky called Kenzie and it looks straight out of Game of Thrones.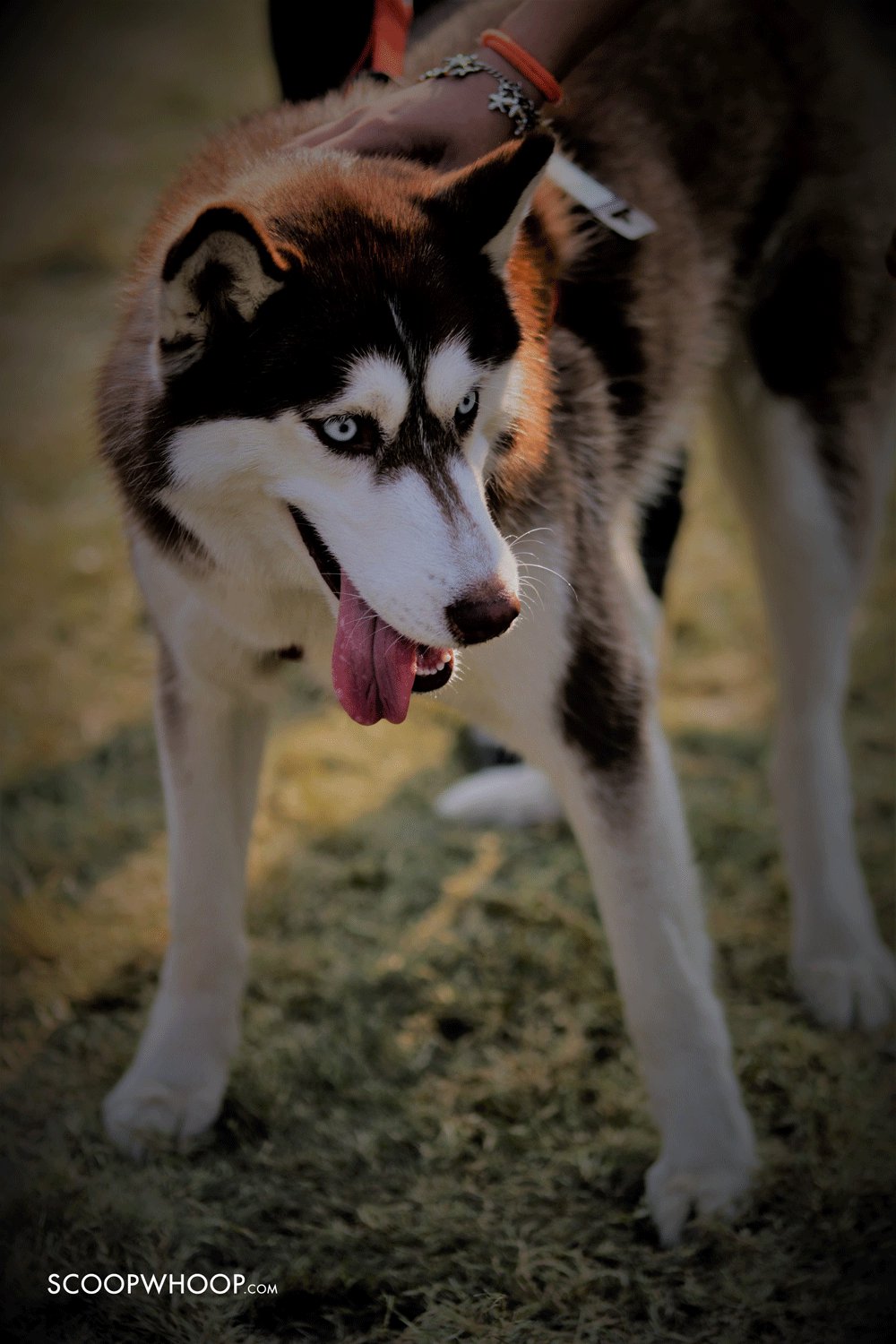 There was also a special art gallery for dogs, which had paintings made specifically for the dogs to be able to understand patterns. 
Here, you see a canine connoisseur admiring a work of art with its human.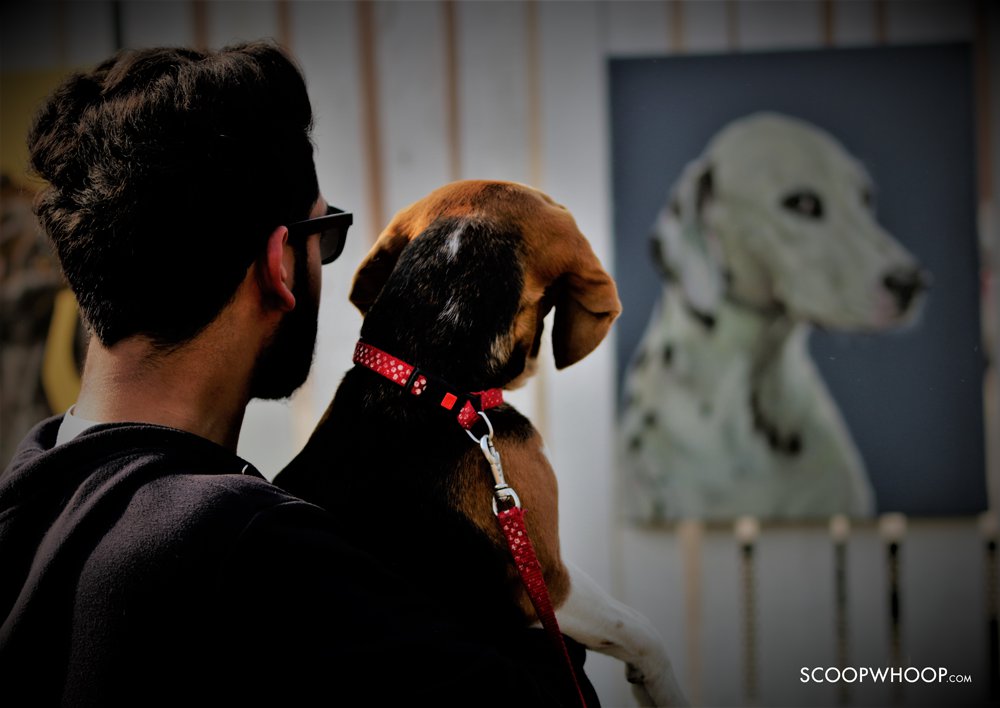 And there was a talent competition as well. Dogs danced with their owners and went home with treats.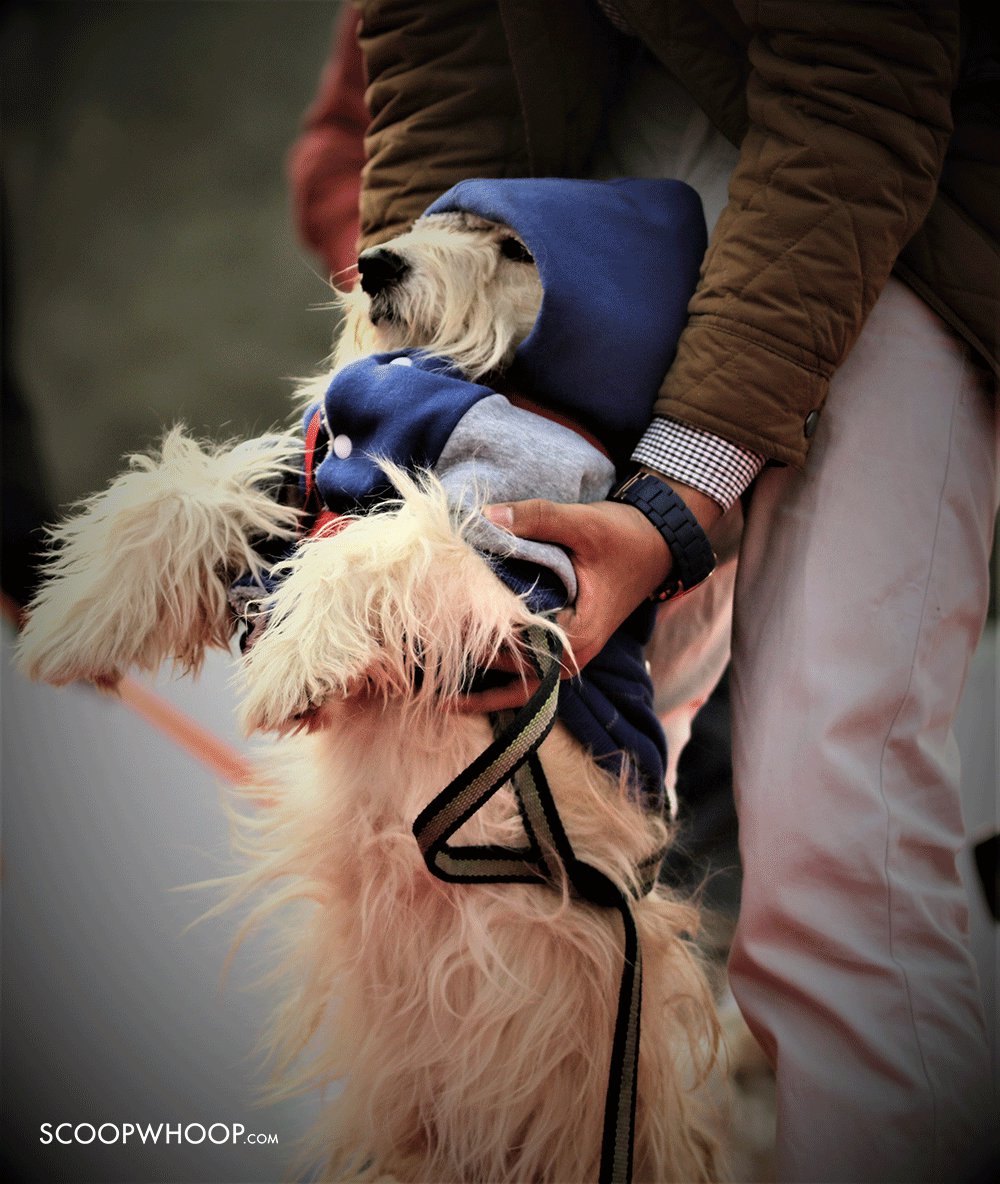 And because the pooches were out for the whole day, they needed to be fed well. The festival had a Dog cafe with a menu especially catered for dogs. 
The 'Woofie Pizza' was a huge hit.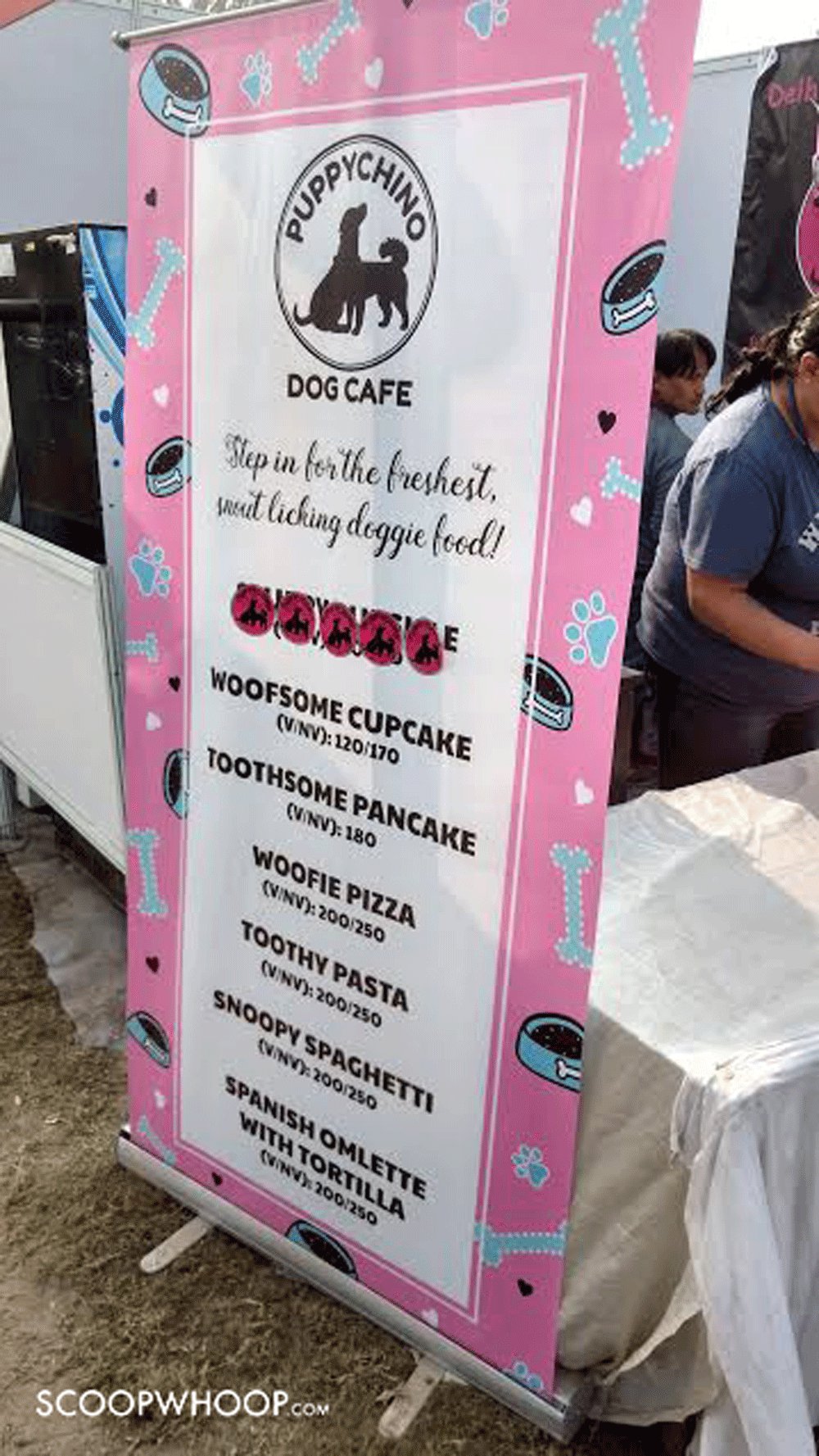 This one came with a GoPro on its back, just in case you need a doggy POV of everything happening.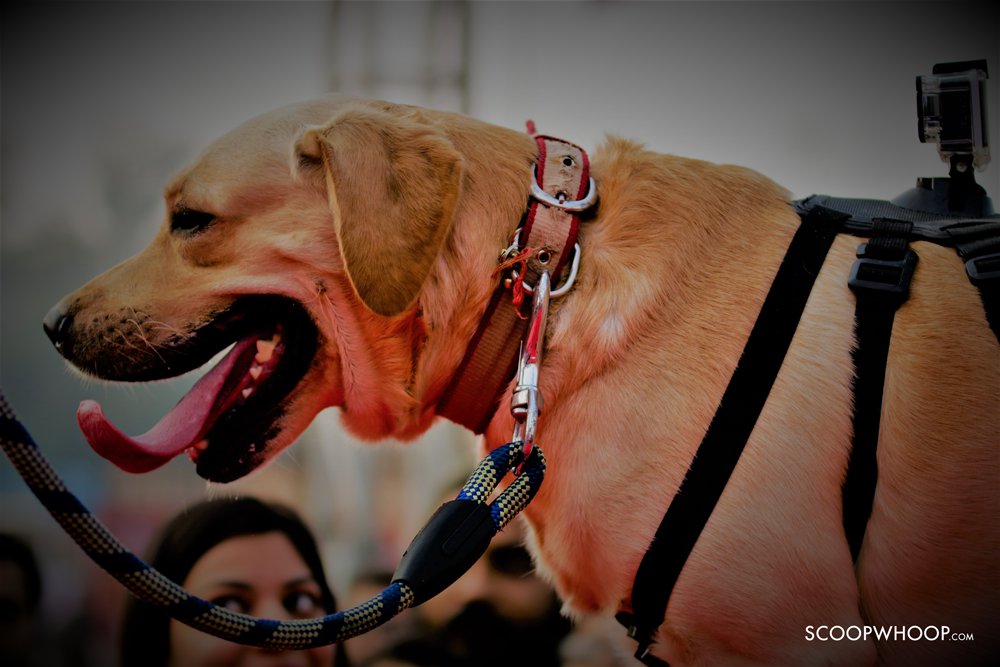 The festival also had a fashion show which was judged by Bollywood actor Dino Morea, who walked the ramp with the winning dogs.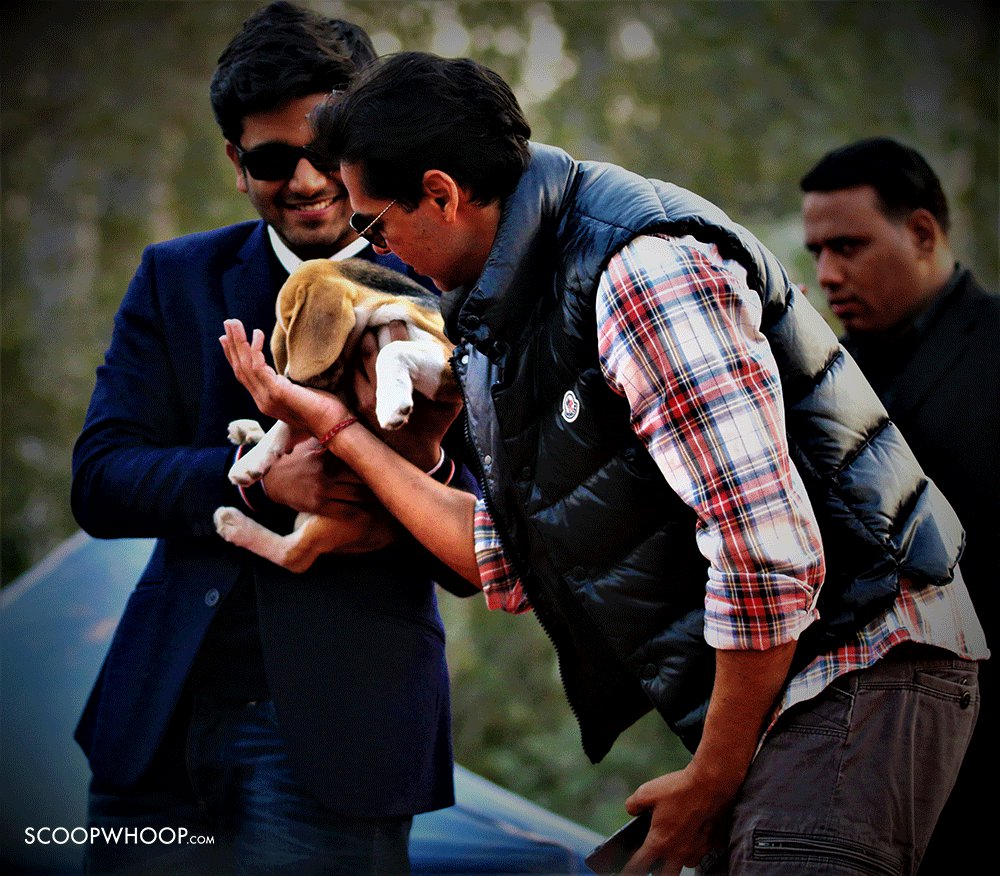 Talking to ScoopWhoop, Dino Morea, who is an animal lover, said, 
I think the environment here today is totally exhilarating. To be here, to watch so many people bring out their pets, it's a carnival of sorts. It's absolutely amazing, it brings a smile to everyone's face. I think it's one of the best events I have been to in a very long time. It's great to ne here in Delhi, the weather is amazing, the animals are lovely, the people are friendly. The treats, for the dogs, and us, are fantastic. All in all, it's a huge success. We want to take the Pet fest to Mumbai. Hats off to the guys who started it. Brilliant job.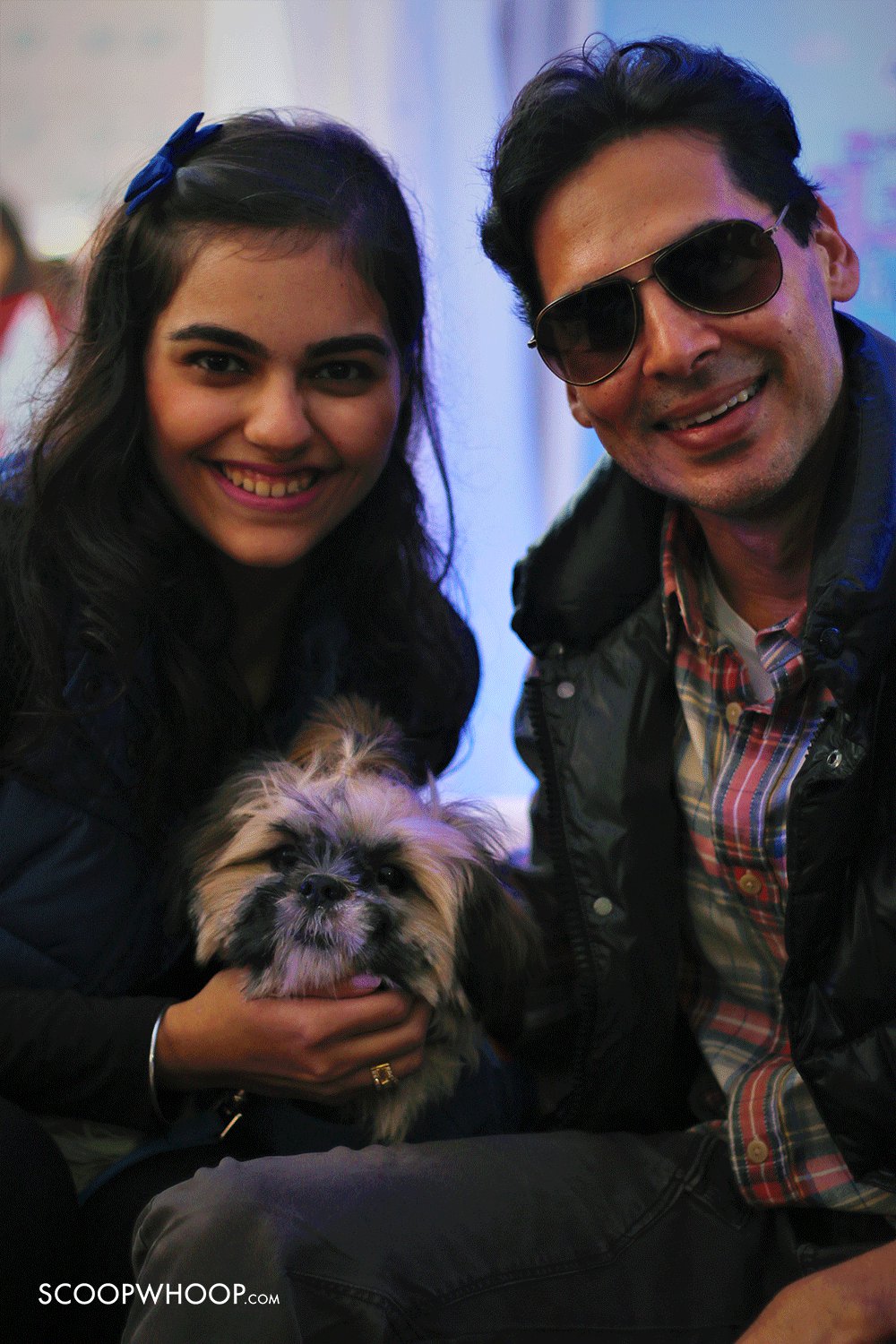 More such events in the future? We're all fur it.