We've all heard the name. Most of us have watched him play. His records have already gained legendary status and his goals & skills are etched into the history books as one of the greatest seen on the pitch. If not the greatest, Lionel Messi is regarded as one of the best footballers of all time and this is his story.
I won't bore you with the details about where he was born or what his parents did for a living. Nor do I need to tell you about his career stats or the trophies he has won. All that is well documented. I will however tell you about a boy who dared to dream with his little feet and his big heart and went onto to become a talisman for his country and a messiah for his club.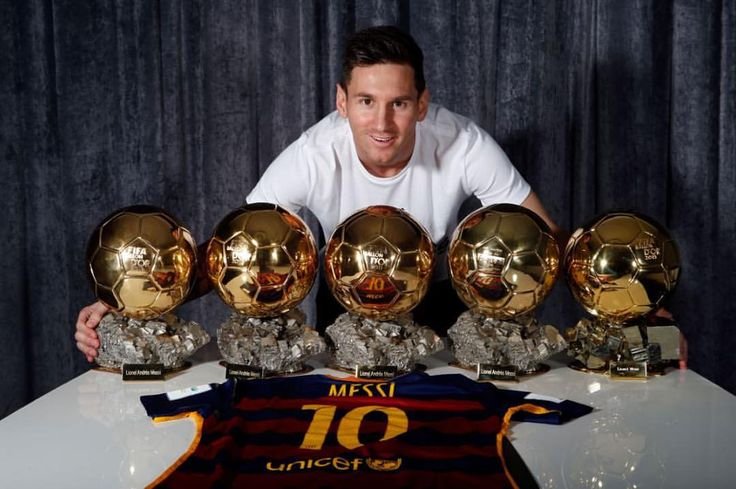 It all began when a young Messi was watching a youth game of the local club Grandoli. They were a player short so coach Salvador Aparicio asked little Leo to join in.
Compared to the other players, Messi was really small in age and size but with his grandmother's permission, he hopped onto the field. On that Sunday, he dribbled past every player on the pitch. He just couldn't shoot because he was too small. 
But that moment of magic made him a regular in the team and with that, the story of Lionel Messi began.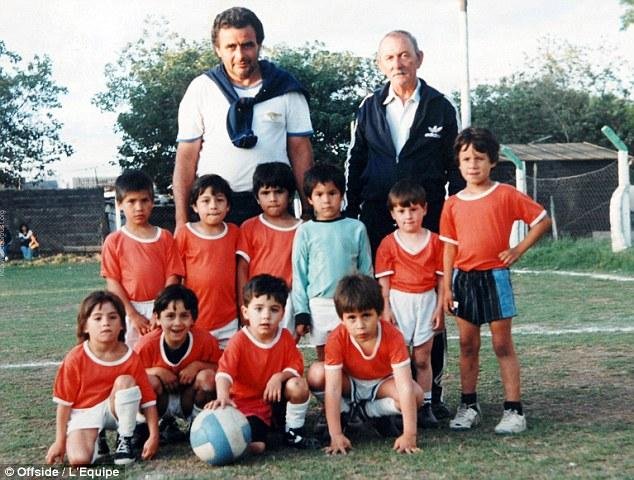 Salvador once said in an interview that whenever he saw him play on TV, he cried. We see him as a world class player, he remembered him as a little boy. He cried because that is the emotion Messi's game evokes. He plays because he loves the game, not because he has to or because he's paid to. It's a romance of a very different variety.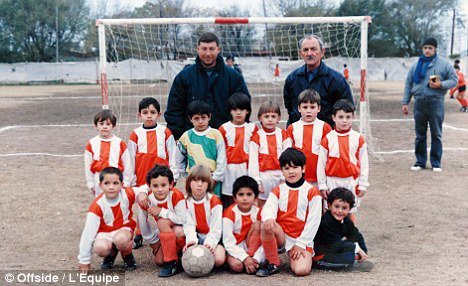 After a year in Grandoli, aged only 6, Lionel Messi joined Newell's Old Boys. A club where even Diego Maradona had a brief stint. Messi admired the club and had dreamt of playing there when he used to watch their games with his family. It was one of the biggest clubs in his home city of Rosario. 
Messi had a 6-year stay at Newell's Old Boys and racked up around 500 goals. Yes, 500!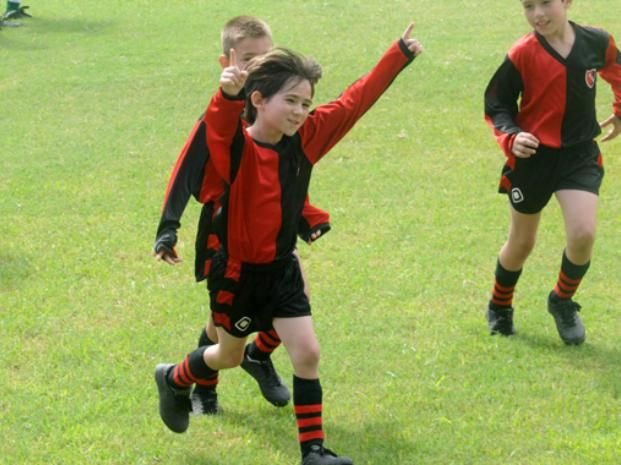 The team he played for got the name The Machine of '87 , because the talented young troop remained almost unbeaten. While he was threatening oppositions with ease, his career faced a greater threat. 
10-year-old Leo was diagnosed with a dormant growth hormone which was cited as the reason for his small size. 
While the disease was curable, financing it was a huge problem. Newell's initially agreed to contribute, and so did River Plate, who had been scouting Leo. But Argentina was going through an economic crisis and both the clubs could not pay for his treatment. His father only had enough to pay for one year's worth of treatment.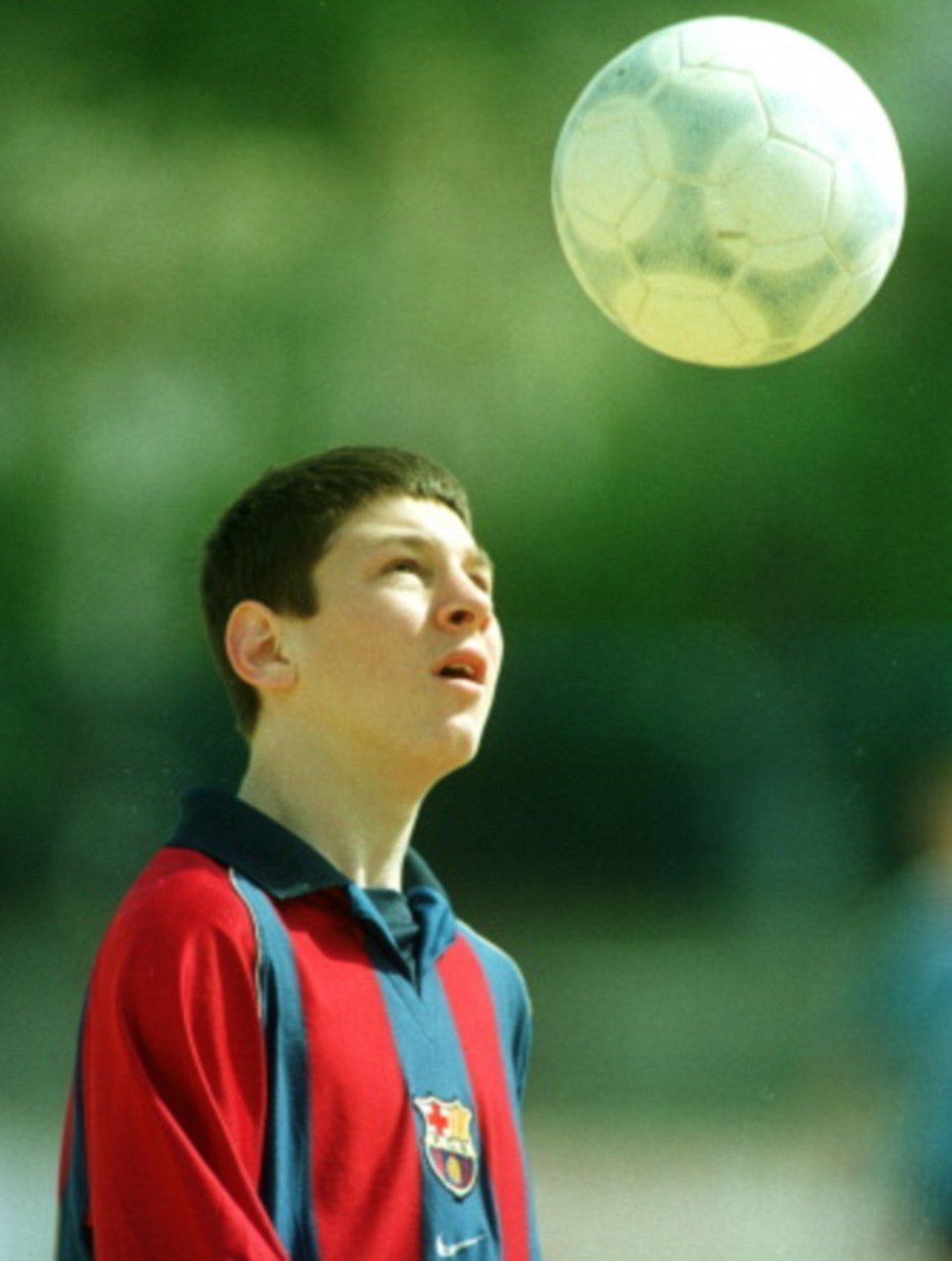 In the September of 2000, through some family contacts in Catalonia, 13-year-old Messi arrived for a 15-day trial at FC Barcelona. While the first team director Charly Rexach wanted to sign him right away and even agreed to pay for his treatment, others on the board were hesitant. 
Rexach remembers that a game was specially arranged so that he could see the youngster in action. Rexach reached late and walked around the ground to find a seat. Within those few minutes of half glances at the game as he looked for a place to sit, he claims he had already decided that he wanted Leo at the club.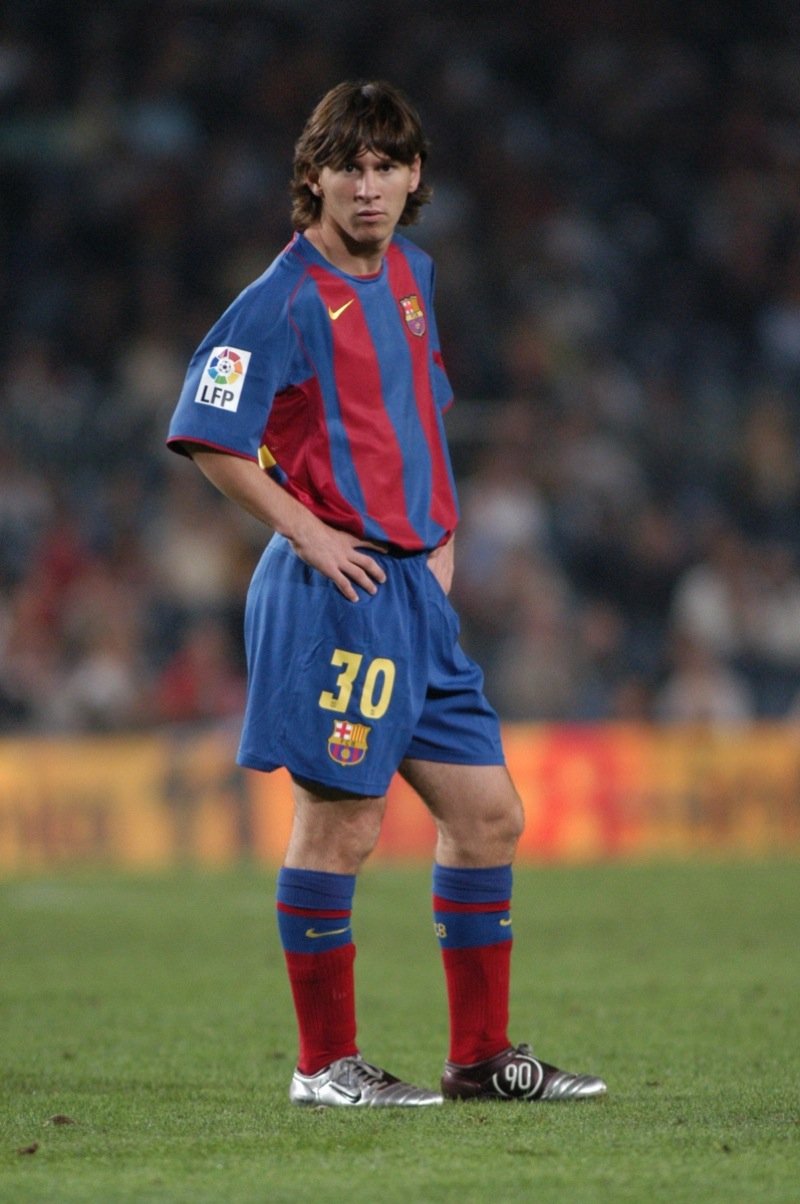 It is said that the poor lad was so shy that his teammates initially thought he was a mute. Gerard Pique said they were asked not to tackle him because he looked small and fragile. The defender later confessed that it was a good excuse for them because it was impossible to catch that small, fragile kid. It seemed unimaginable that someone who looked like that could possess skills like they had never seen before.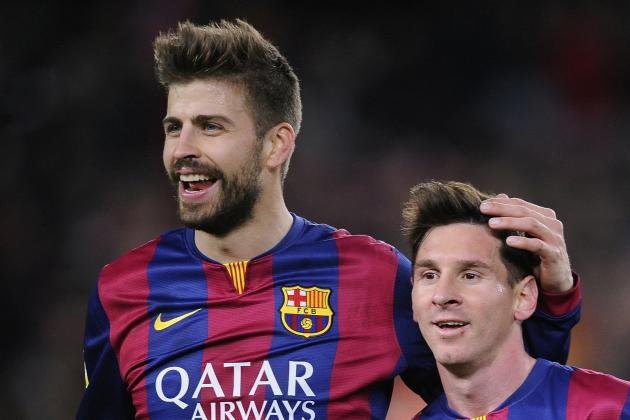 In the December of 2000 however Barca were given an ultimatum by Messi's father because he was getting other offers as well. He was also angry that Barcelona were not holding up their end of the bargain while his kid was proving his potential day in and day out. Plus his hormone treatment that cost about $1000 per month did not really help the cause.
Rexach had met Messi's agents for lunch at a tennis club. He was told that Leo would leave soon and he knew it was now or never. He however did not have any paper on him at the time. So he found a napkin nearby and drew a contract. It was the 14th of December, 2000.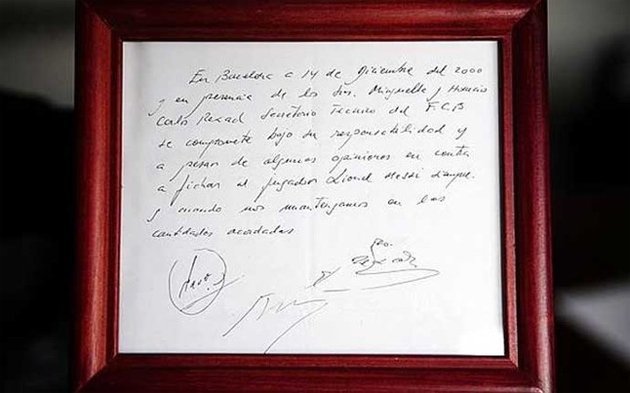 That was almost 16 years ago. The 13-year-old kid is a 29-year-old superstar with a slight stubble. The fragile footballer is now Argentina's highest goalscorer.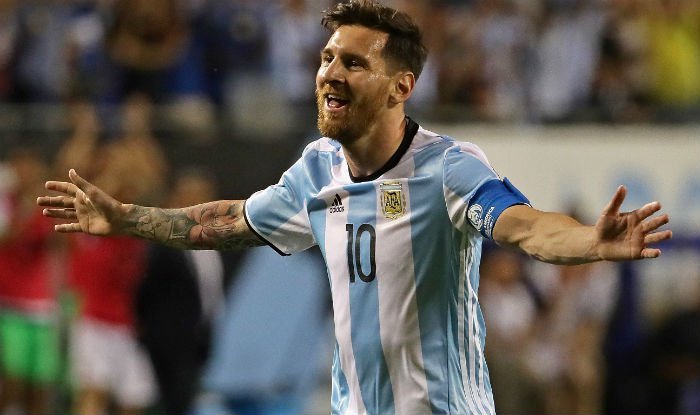 He had already lost two Copa America finals and the third one he played, in June of 2016, against Chile, went to penalties. Up stepped Messi, to take the first one and did something very un-Messi like.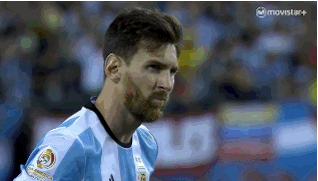 He shot it over the bar. 
Eventually, Argentina lost the final 4-2 on penalties. The title, the glory remained elusive for Leo. In the heat of the moment, overwhelmed, he decided to retire from the national team.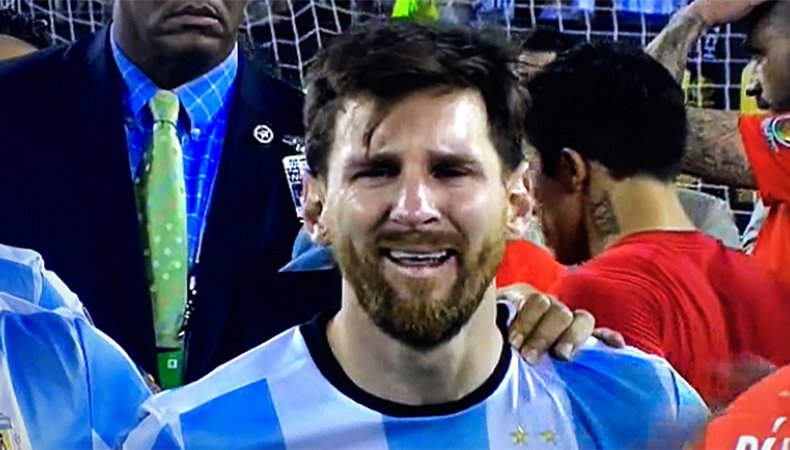 But answering the prayers of countless Argentine fans and the dreamer inside him, he decided to return to the blue & white stripes. His search for international glory continues still. And the man deserves his due.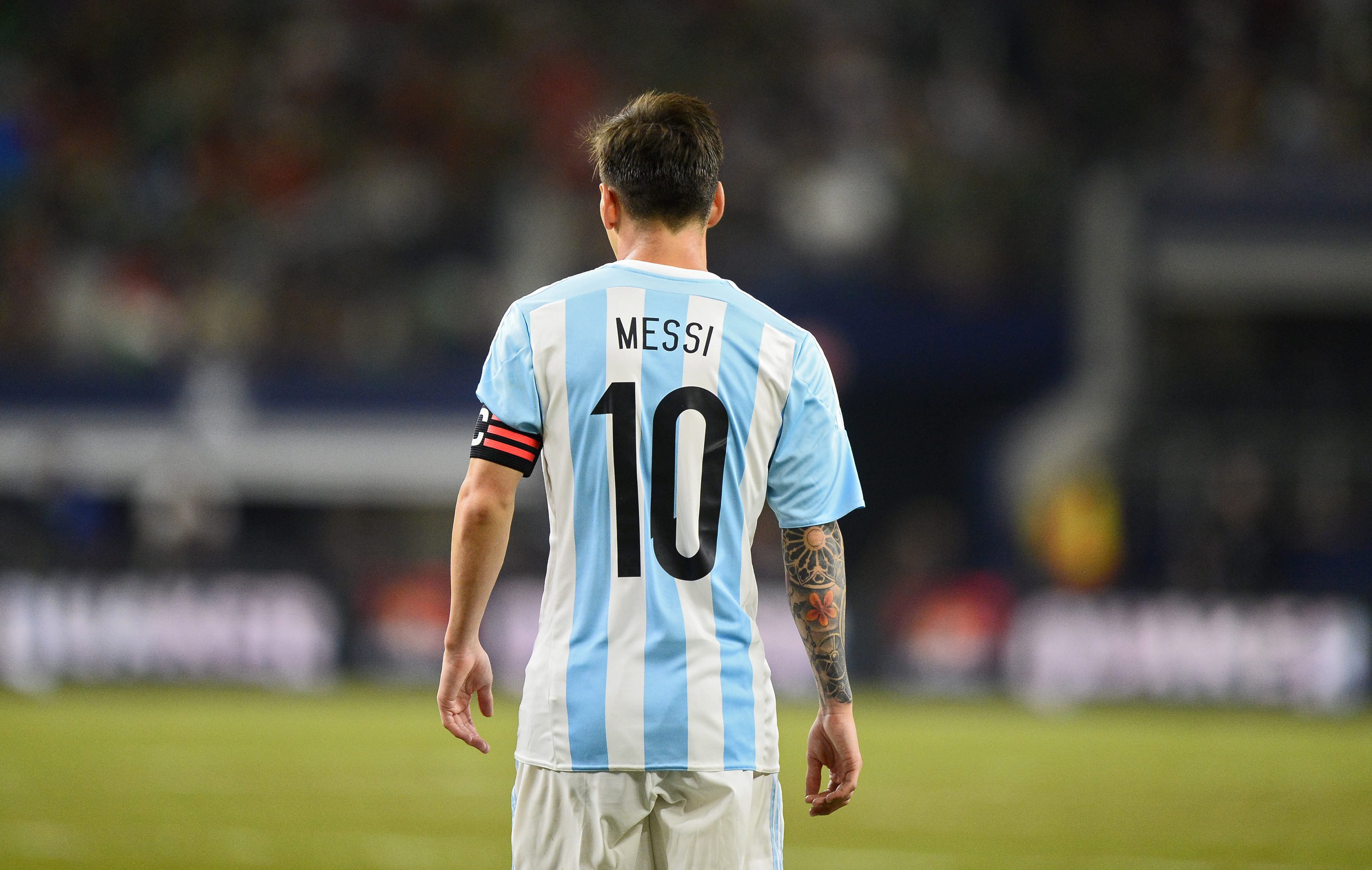 As for Barcelona, they will thank their stars that a piece of napkin helped keep Lionel Messi at Camp Nou. And as far as this story goes, no one sums it up better than the man himself.