History is fascinating. It is always interesting to look back into the past and see the events that led us to the present, unfold. Dig a little deeper, and you'll find answers to how we reached where we are today. Here are 67 pictures that stand witness to the time that went by, the people that were, and the incidents that happened. Take a look:
1. Charlie Chaplin and Mahatma Gandhi in 1931.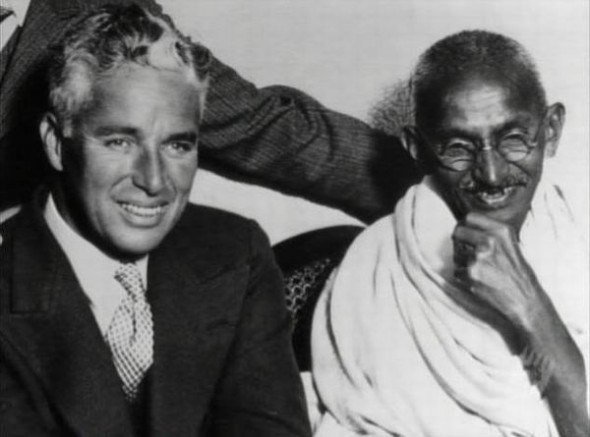 2. Pakistani soldiers checked for circumcision to identify Hindus during Bangladesh's War of Independence, in 1971.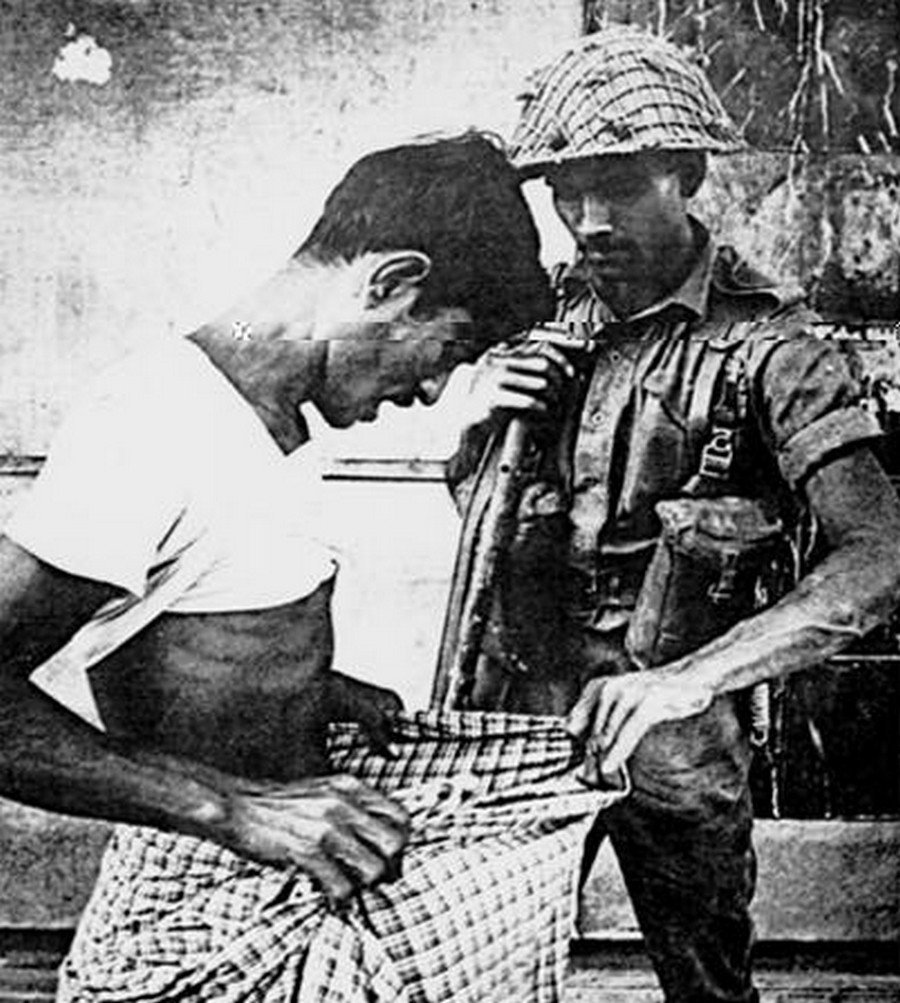 3. Phoolan Devi, The Bandit Queen of India, in early 1980s.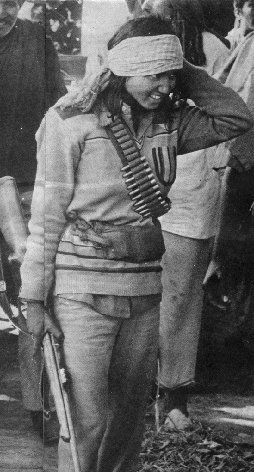 4. Death sentence judgement poster of Bhagat Singh, Sukhdev, Rajguru and others in 1930.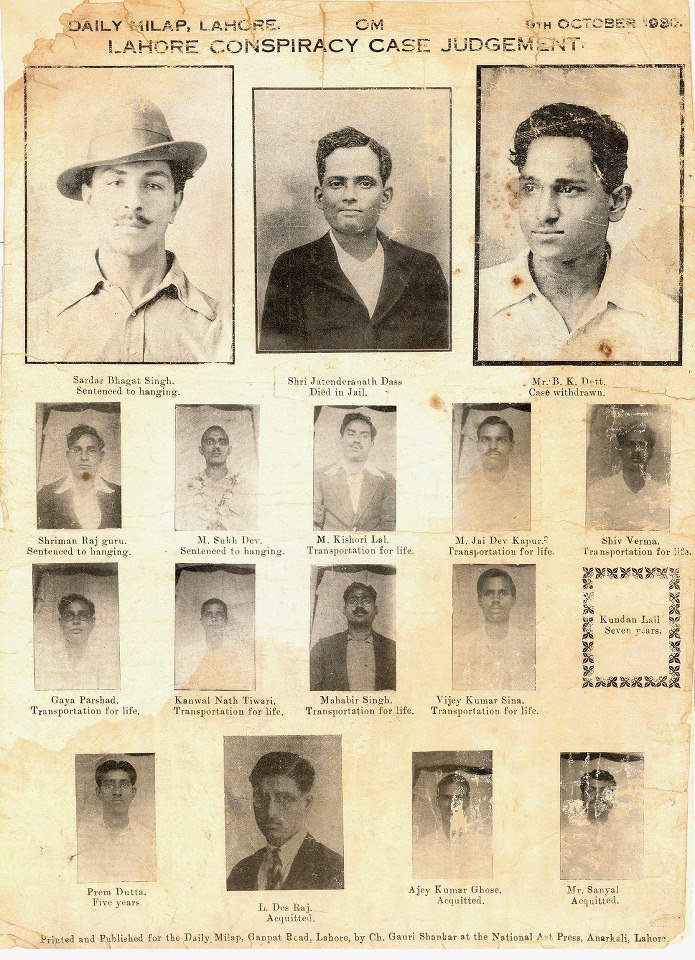 5. Mohammad Rafi with Mohammad Ali in 1979.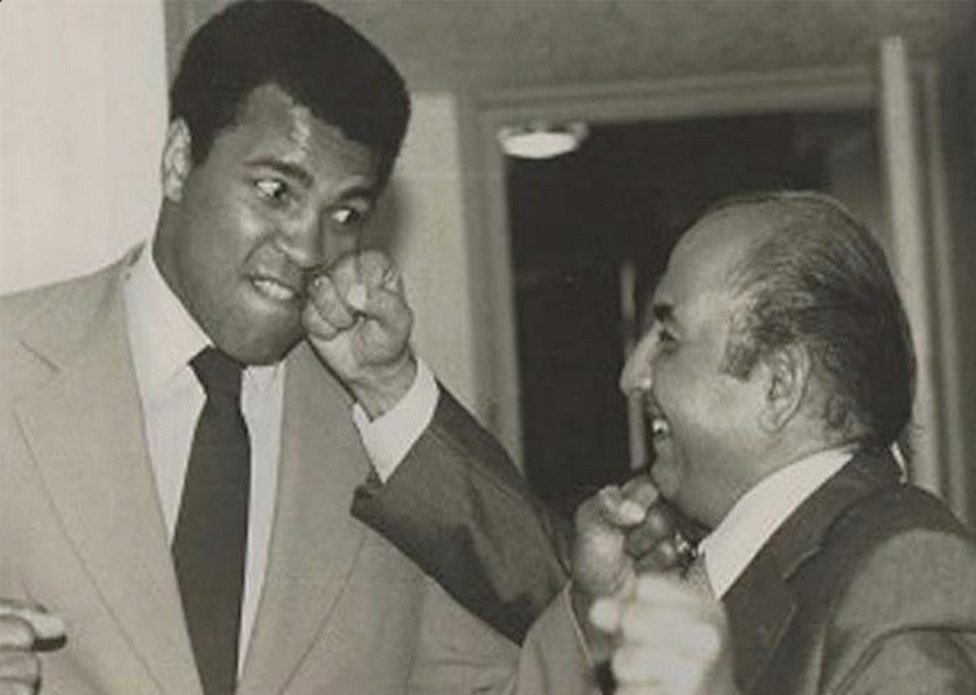 6. Sarla Thakral was only 21-year-old when she became the first Indian woman to earn a pilot license, in 1936.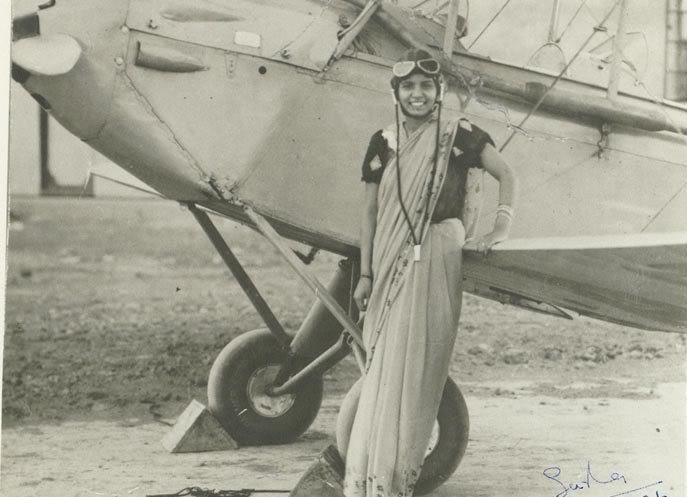 7. Rabindranath tagore with Albert Einstein, 1930.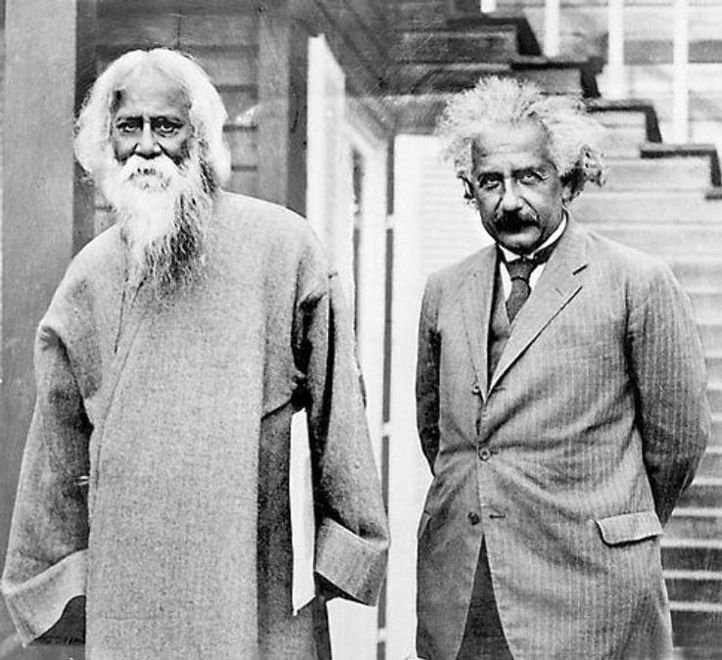 8. While studying late night, students of University of Madras used to tie their hair to a nail in the wall to keep themselves awake, in 1948.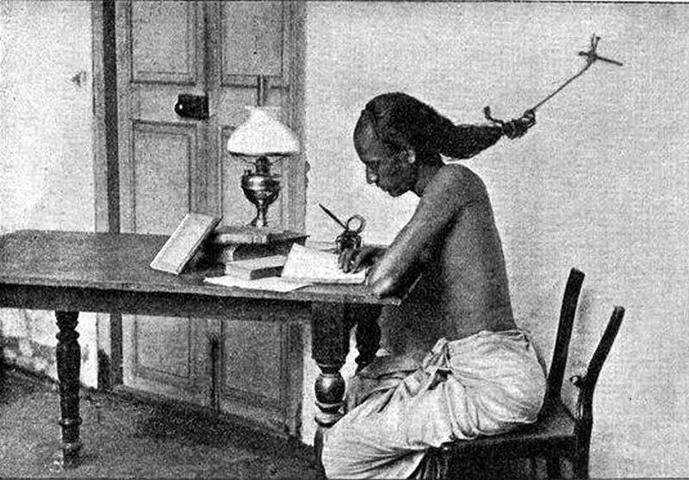 9. The late actress Zohra Sehgal during her young acting career.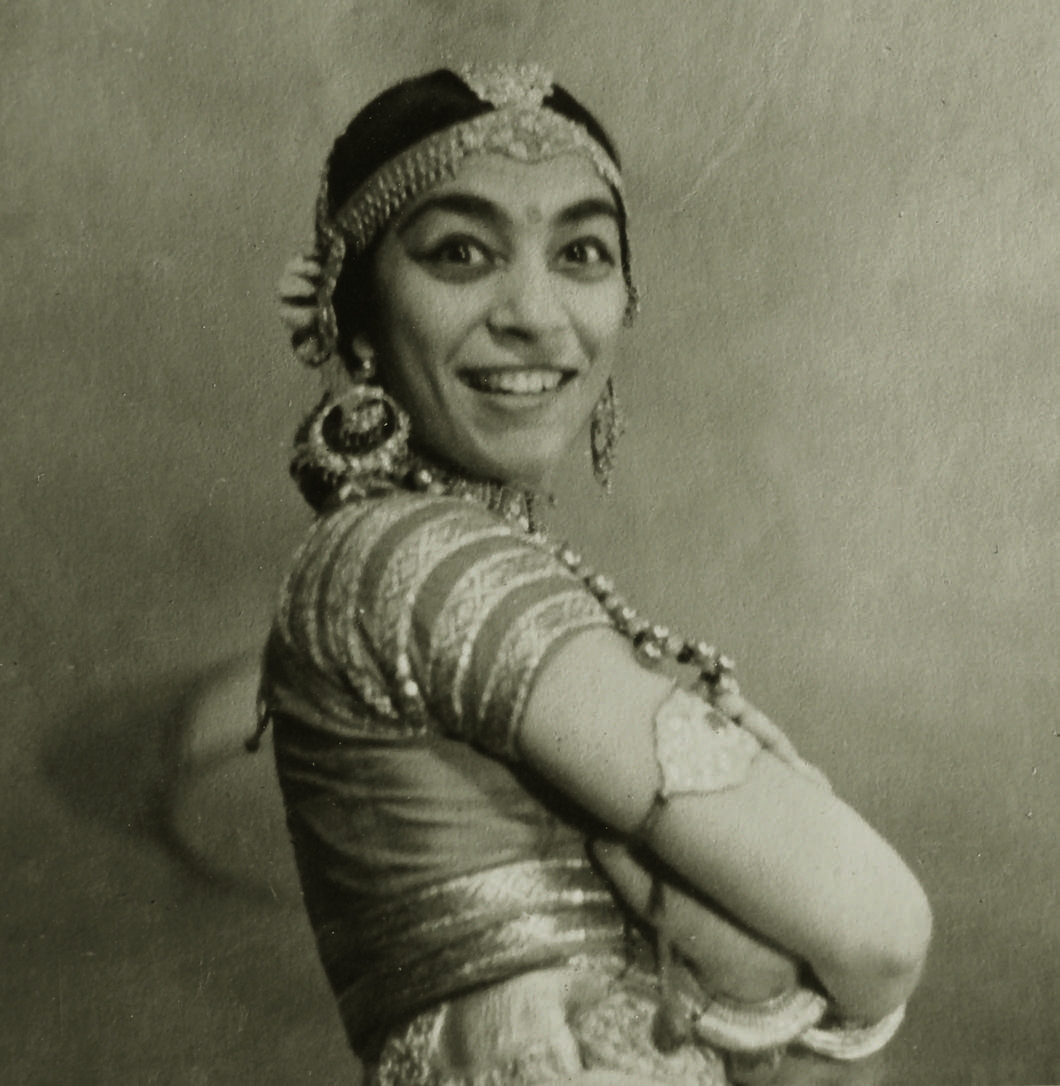 10. Mark Zuckerberg and Adam D'Angelo in Pune.
11. Alfred Hitchcock and the MGM Lion Leo, having tea together, in 1957.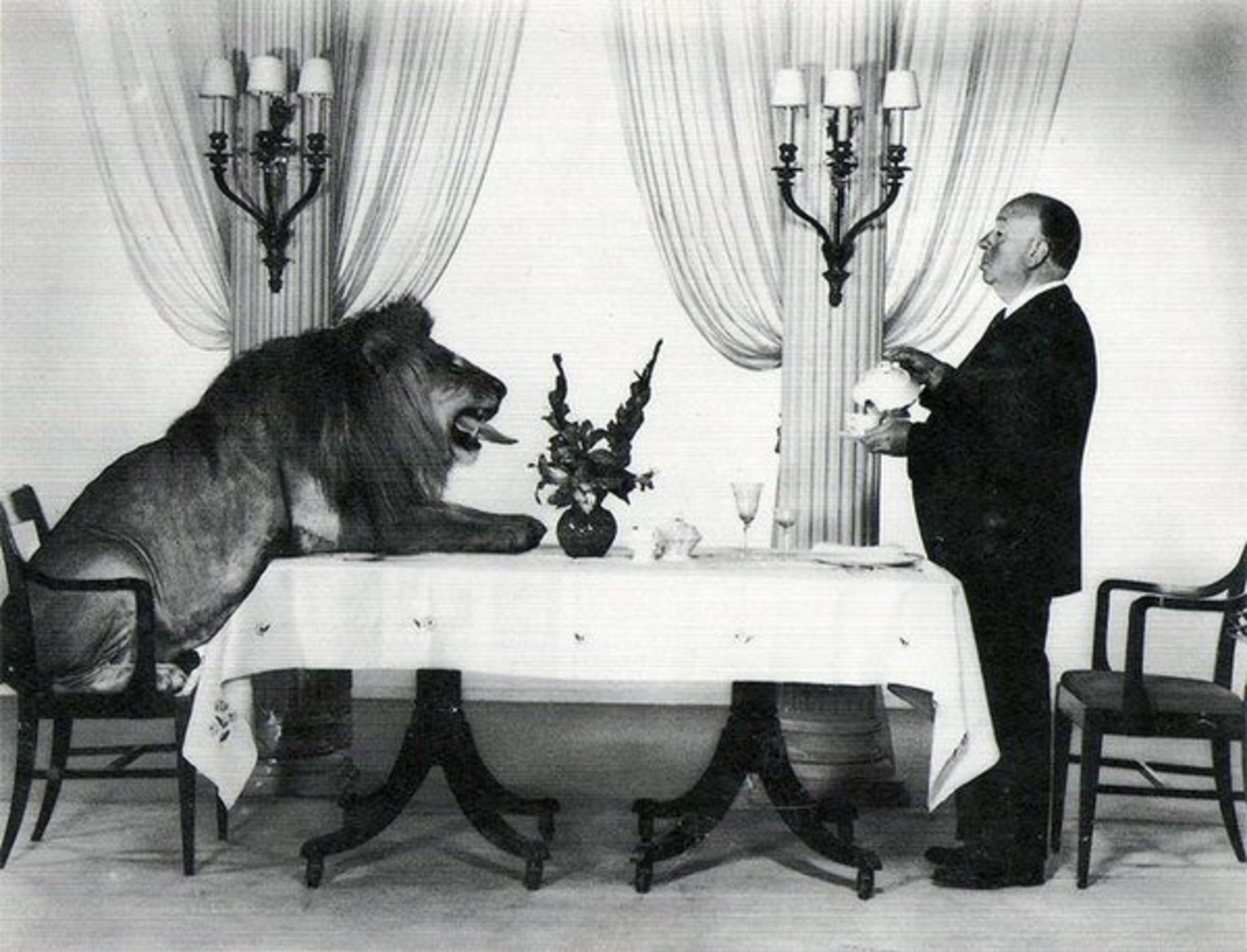 12. Representatives of the Allied forces – Stalin, Truman and Churchill at the Potsdam Conference. This was taken about a month after the Nazi surrender in 1945.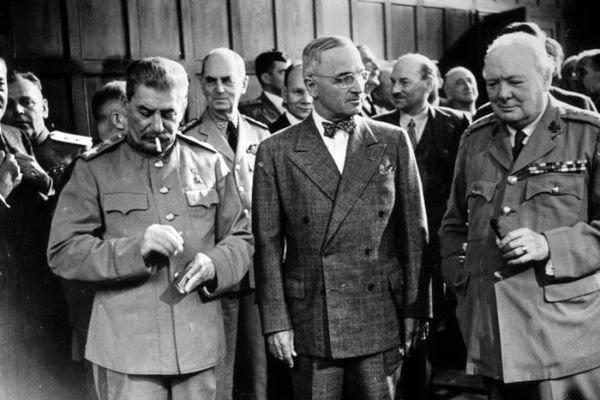 13. Crew of Apollo 11 enjoying breakfast before departing for the moon, on 16 July, 1969.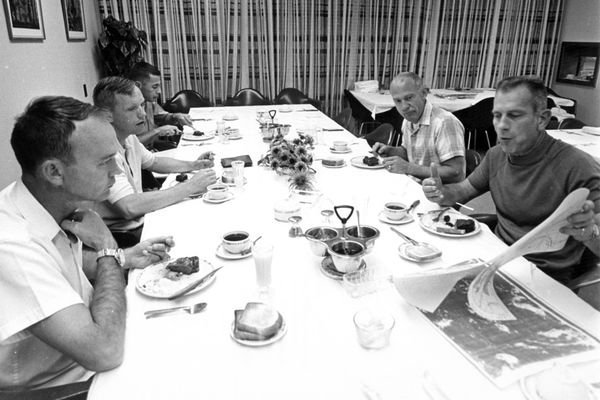 14. The first atomic bomb in 1945: The Gadget. It was detonated at 05:29:21 of 16 July, 1945, on a ramp 30 meters high post in the desert of New Mexico.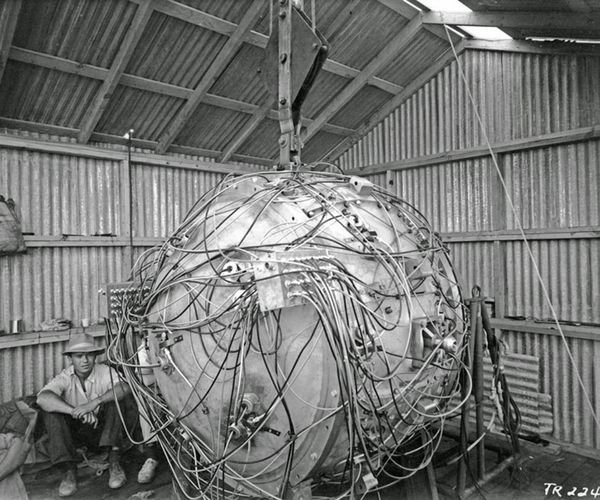 15. A man testing a prototype football helmet in 1912.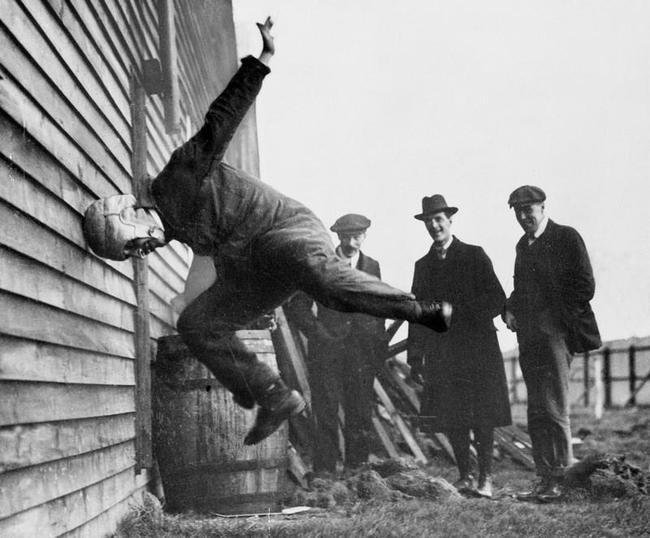 16. The very first computer in England, in 1950.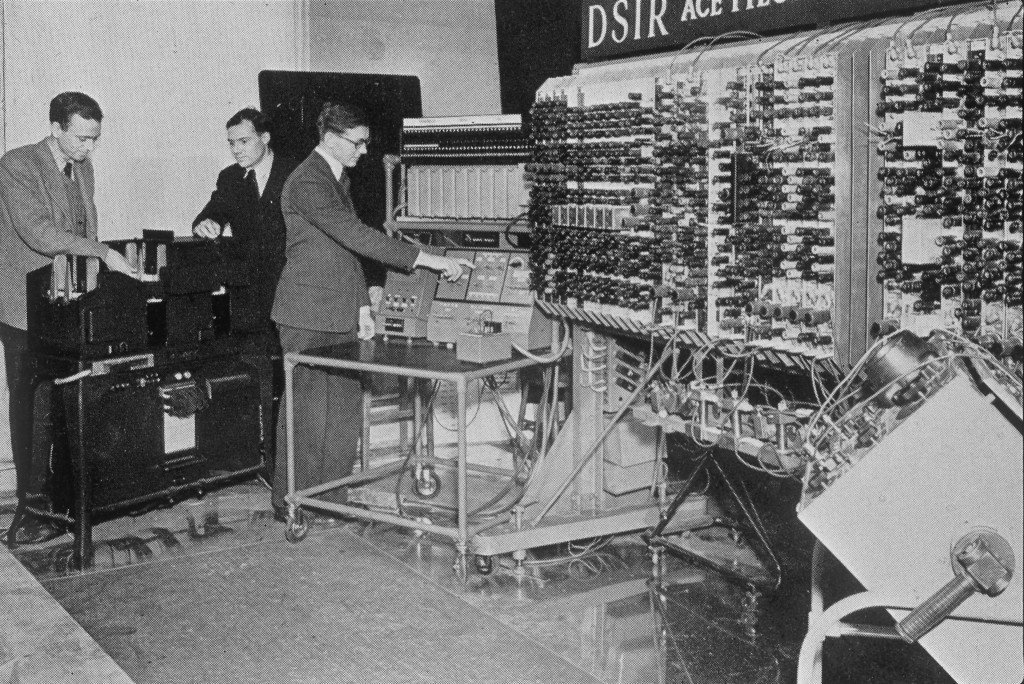 17. All of Mahatma Gandhi's worldly possessions, captured in 1938.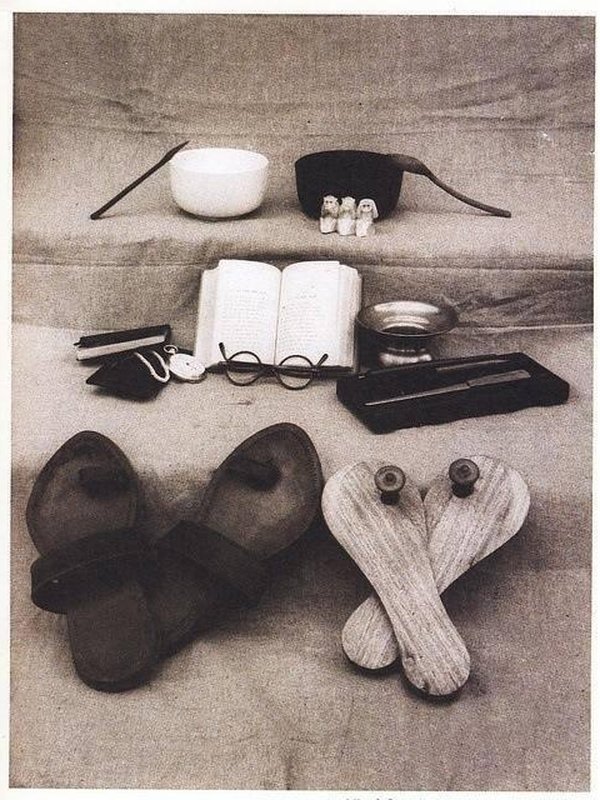 18. Children without access to water learn to swim in a schoolyard. [c. 1920s]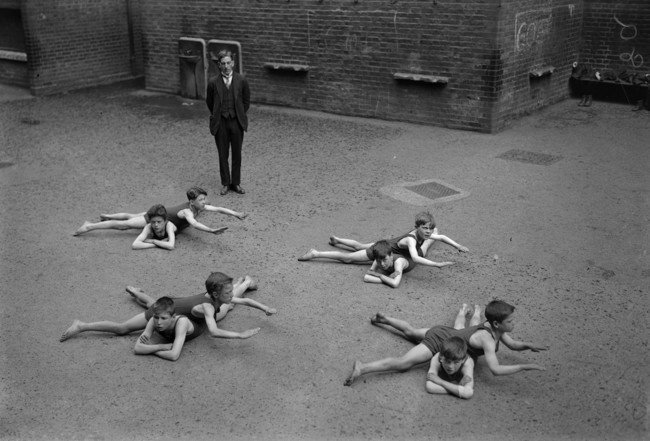 19. William Harley and Arthur Davidson in 1914.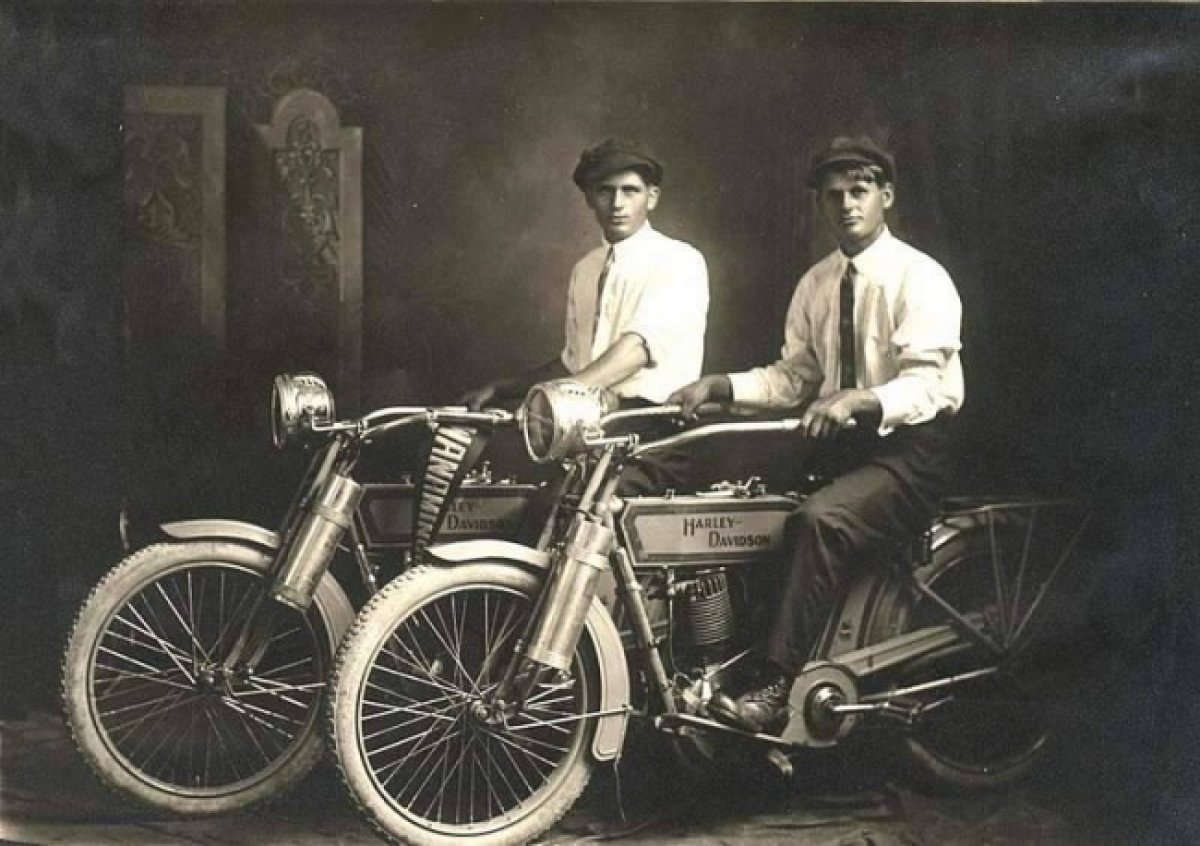 20. Chicago: A woman hides her face in shame after putting her children up for sale, in 1948.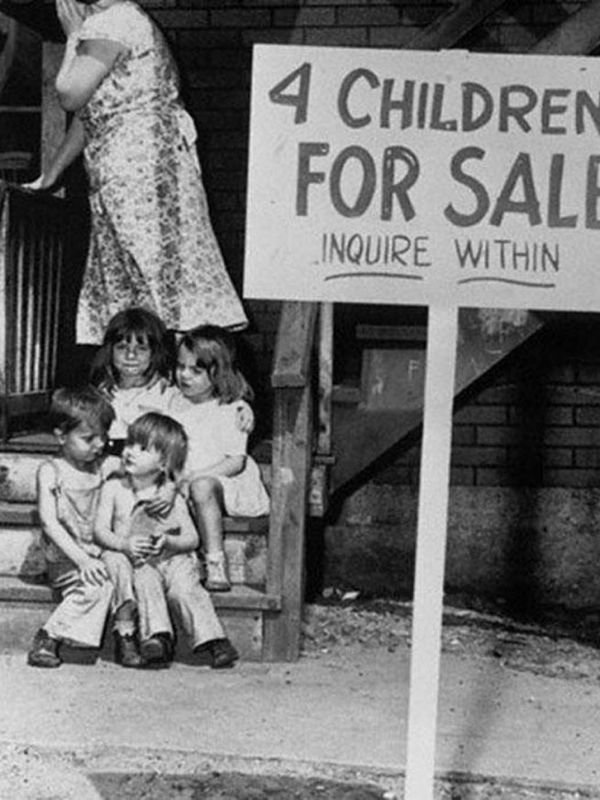 21. Indira Gandhi, Charlie Chaplin, and Jawaharlal Nehru in Bürgenstock, Switzerland, in 1953.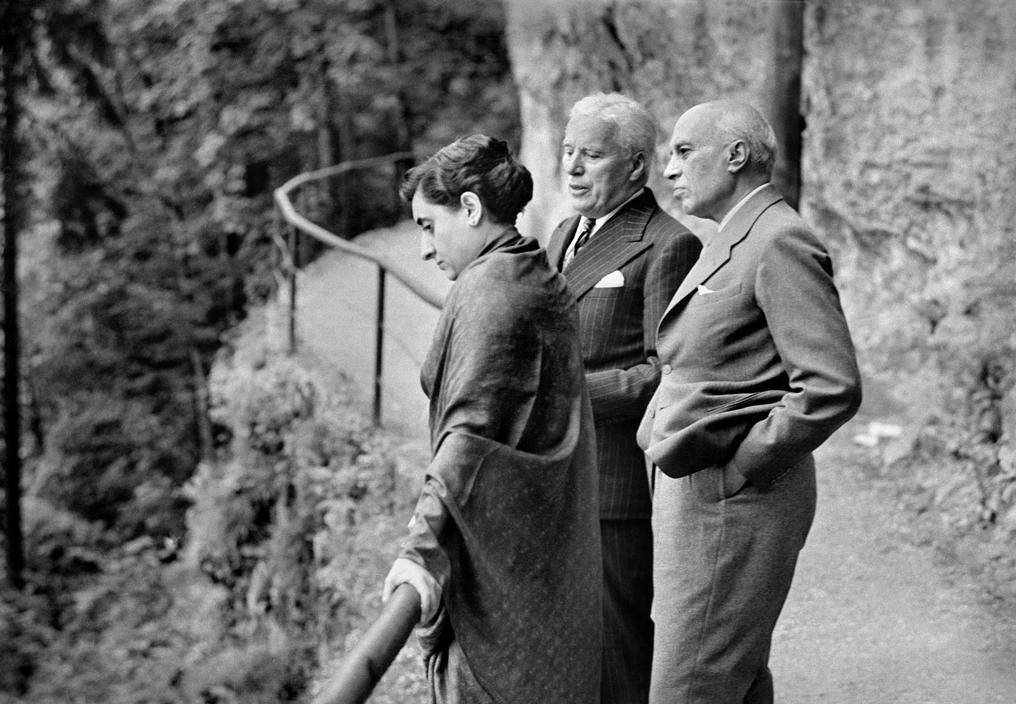 22. John Lennon signs an autograph for Mark Chapman, his murderer, in December 8, 1980.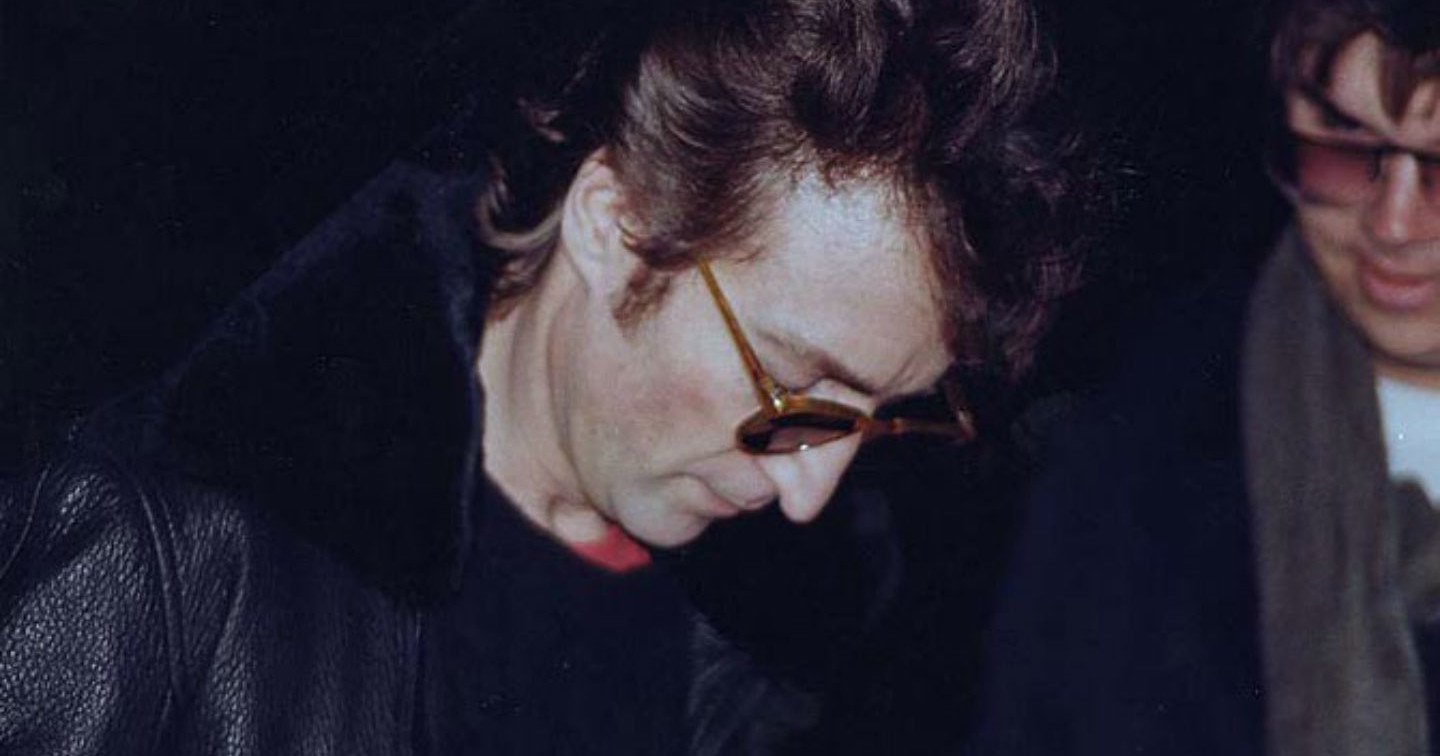 23. Osama Bin Laden (to the right), with his judo team.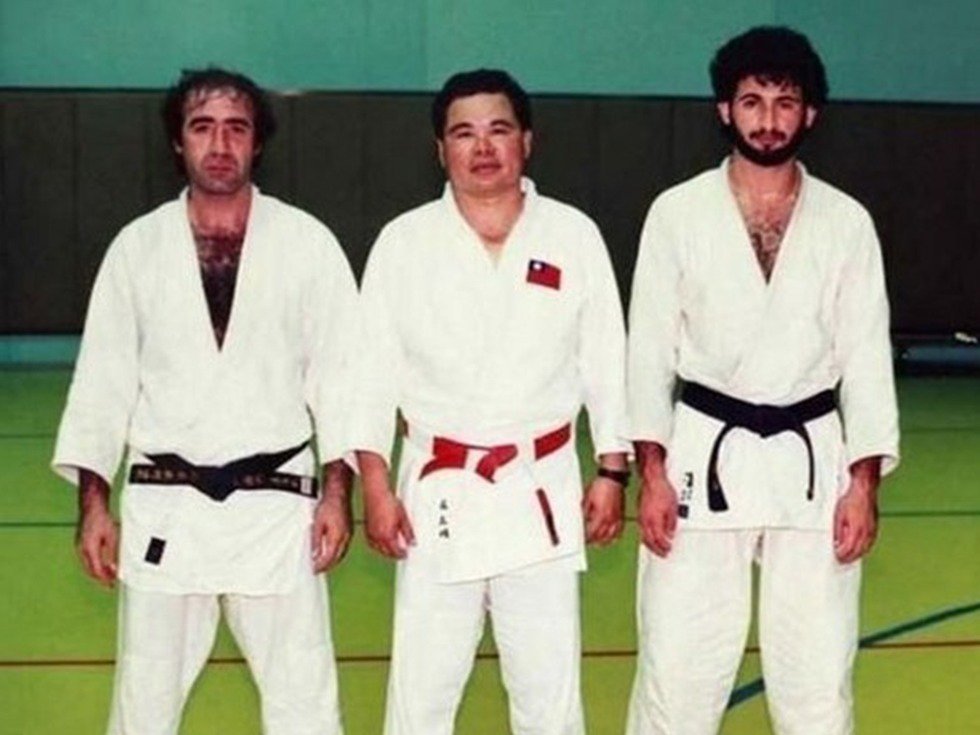 24. Gandhi leaving Jinnah's house in Bombay (Mumbai), in 1939.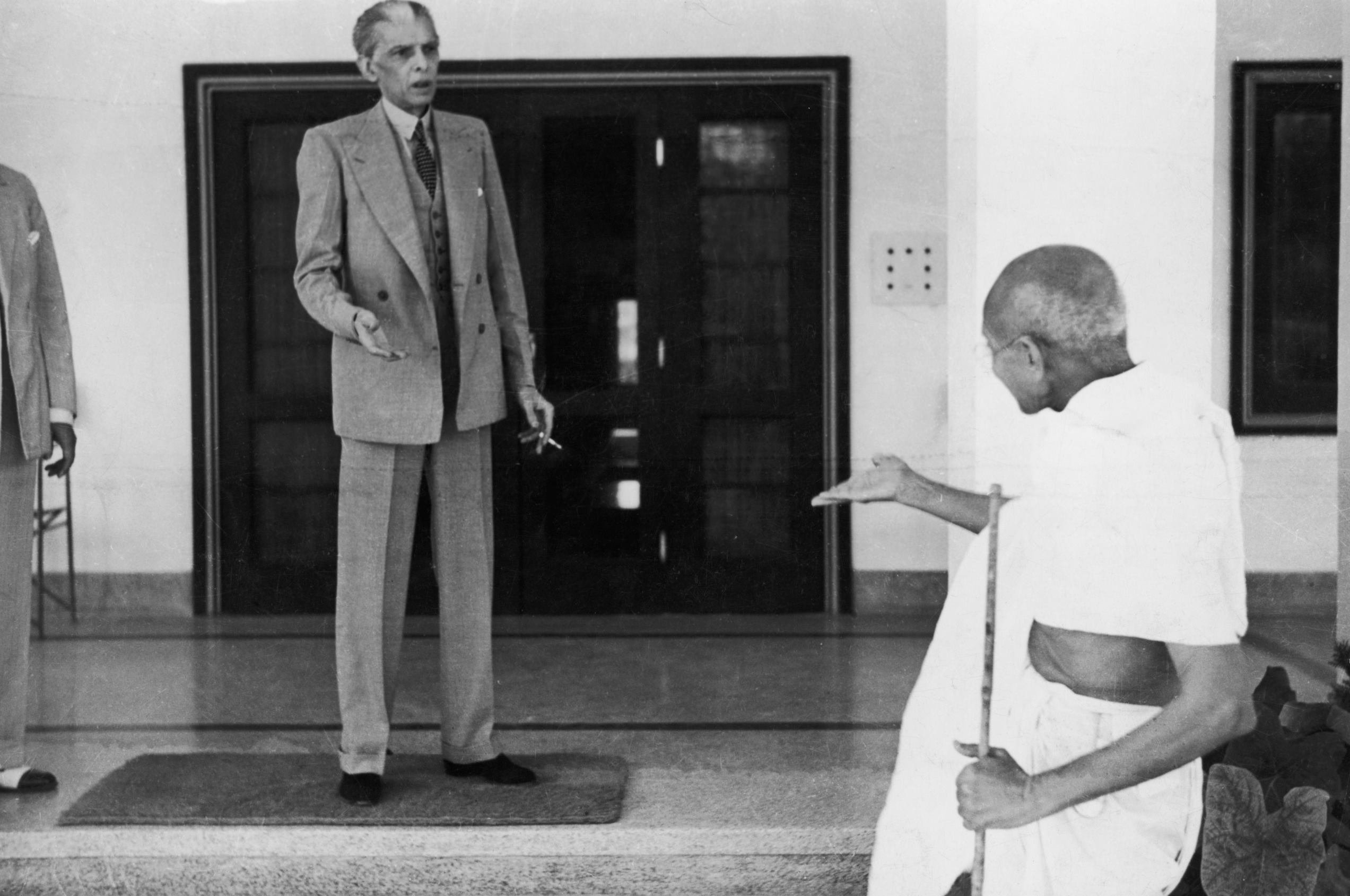 25. Mark Twain and Nikola Tesla in 1895.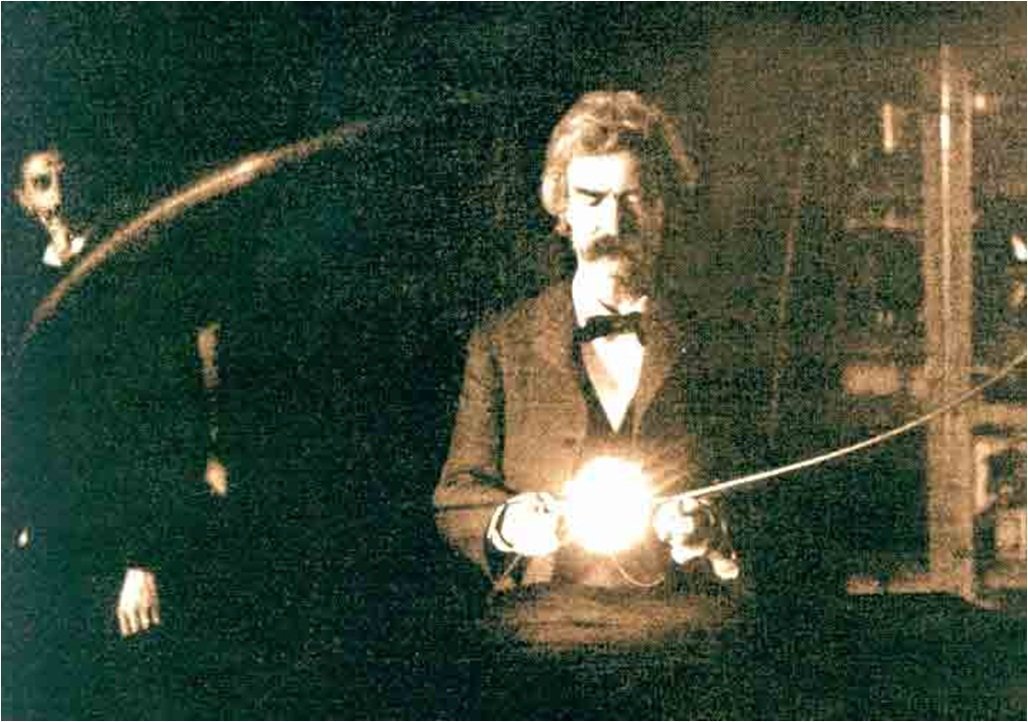 26. Marilyn Monroe's first modelling photo shoot in 1946.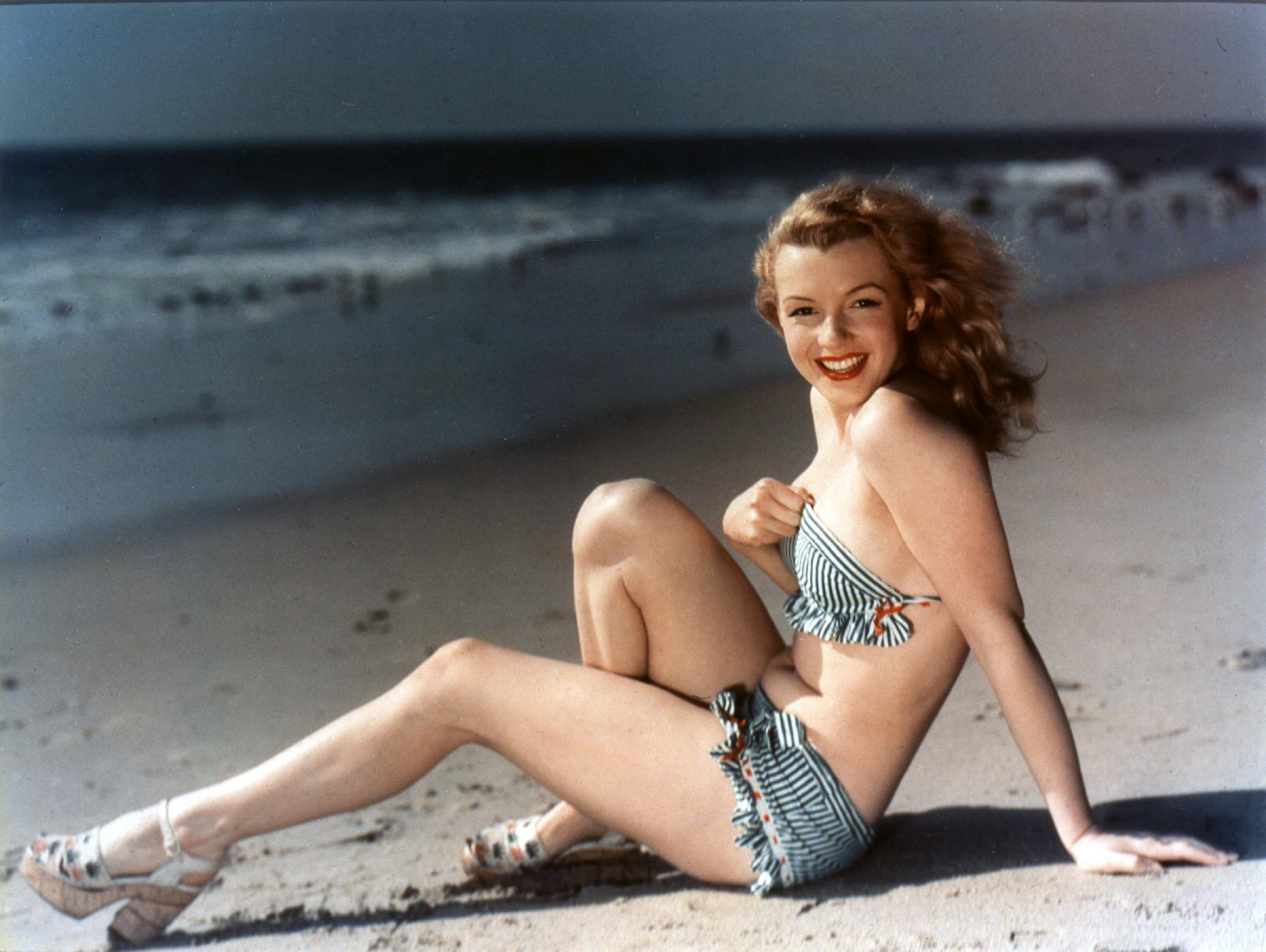 27. August 1947: Lord Mountbatten salutes as the flag of independent India is raised for the first time in Delhi.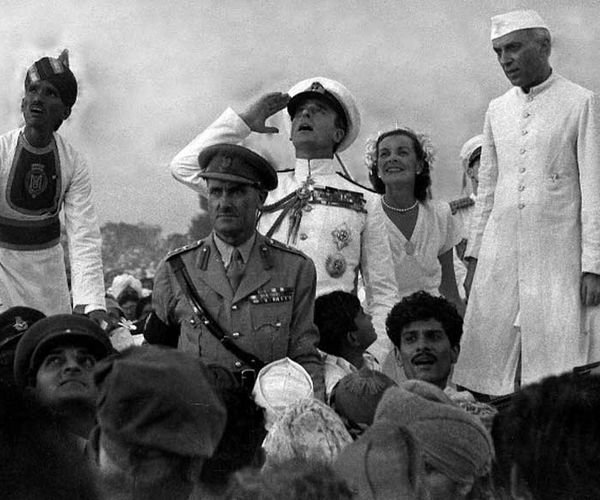 28. Queen Elizabeth during her WWII service.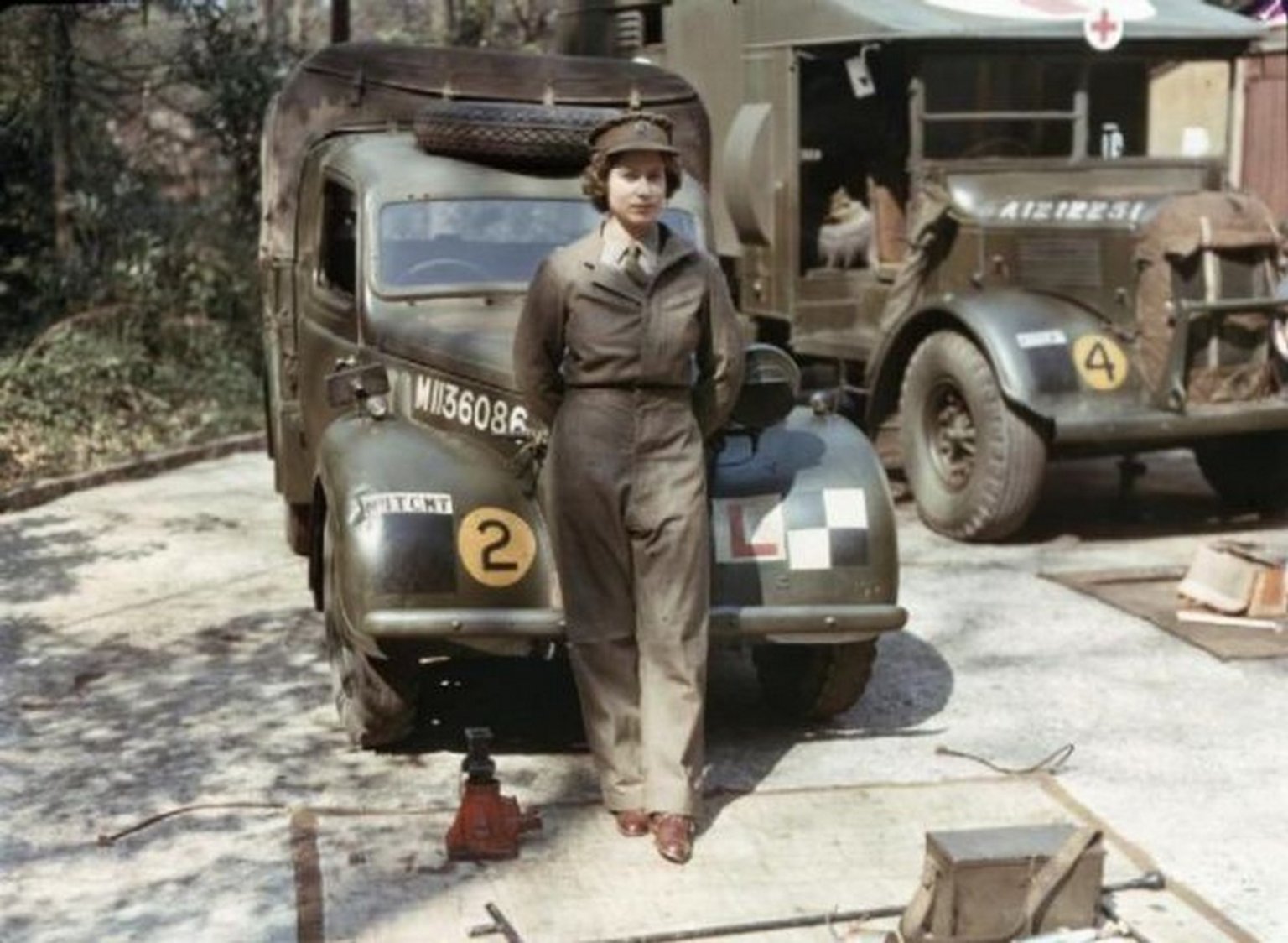 29. The Ku Klux Klan at a carnival in Canon City, 1925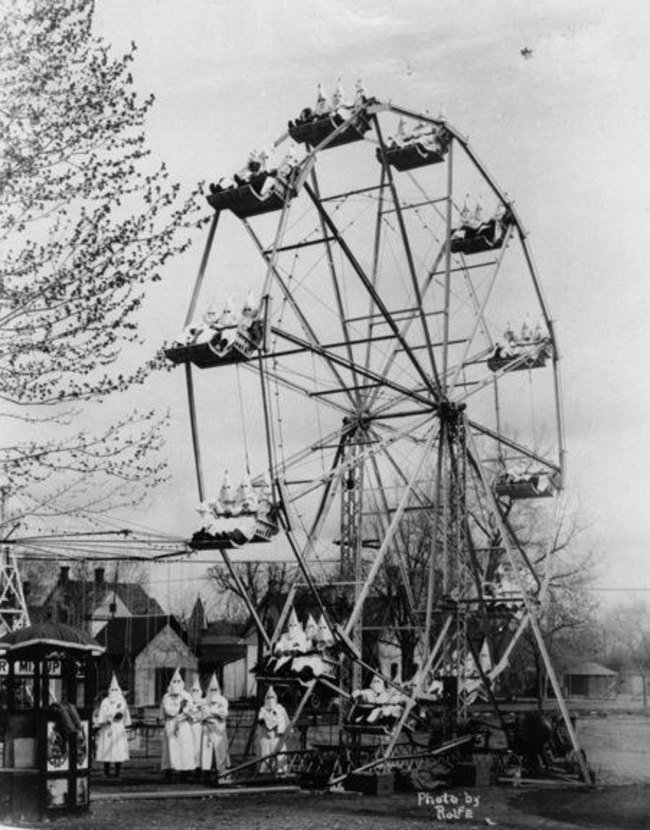 30. Remains of the astronaut Vladimir Komarov, the man who fell from space, in 1967.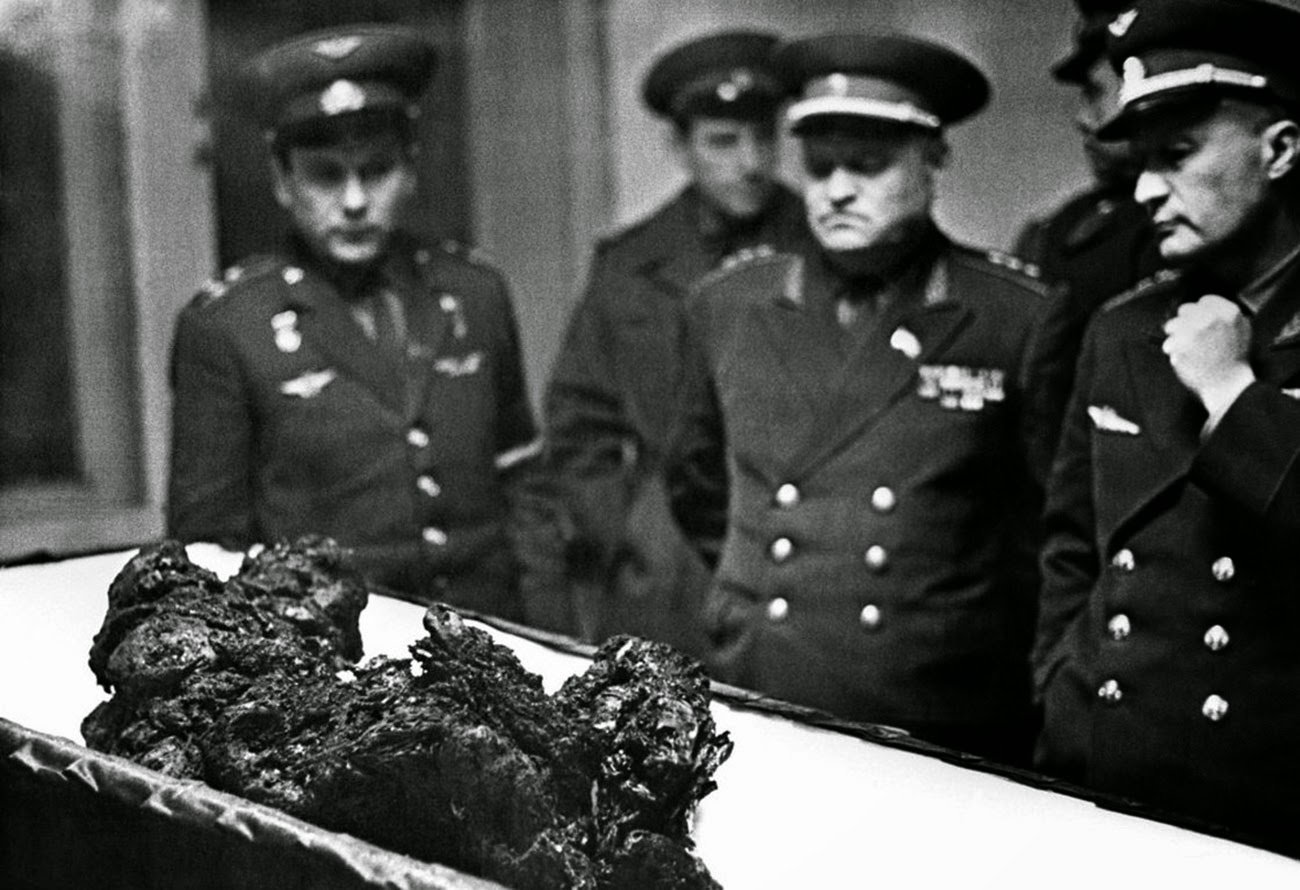 31. Robin Williams dressed like a cheerleader in 1980.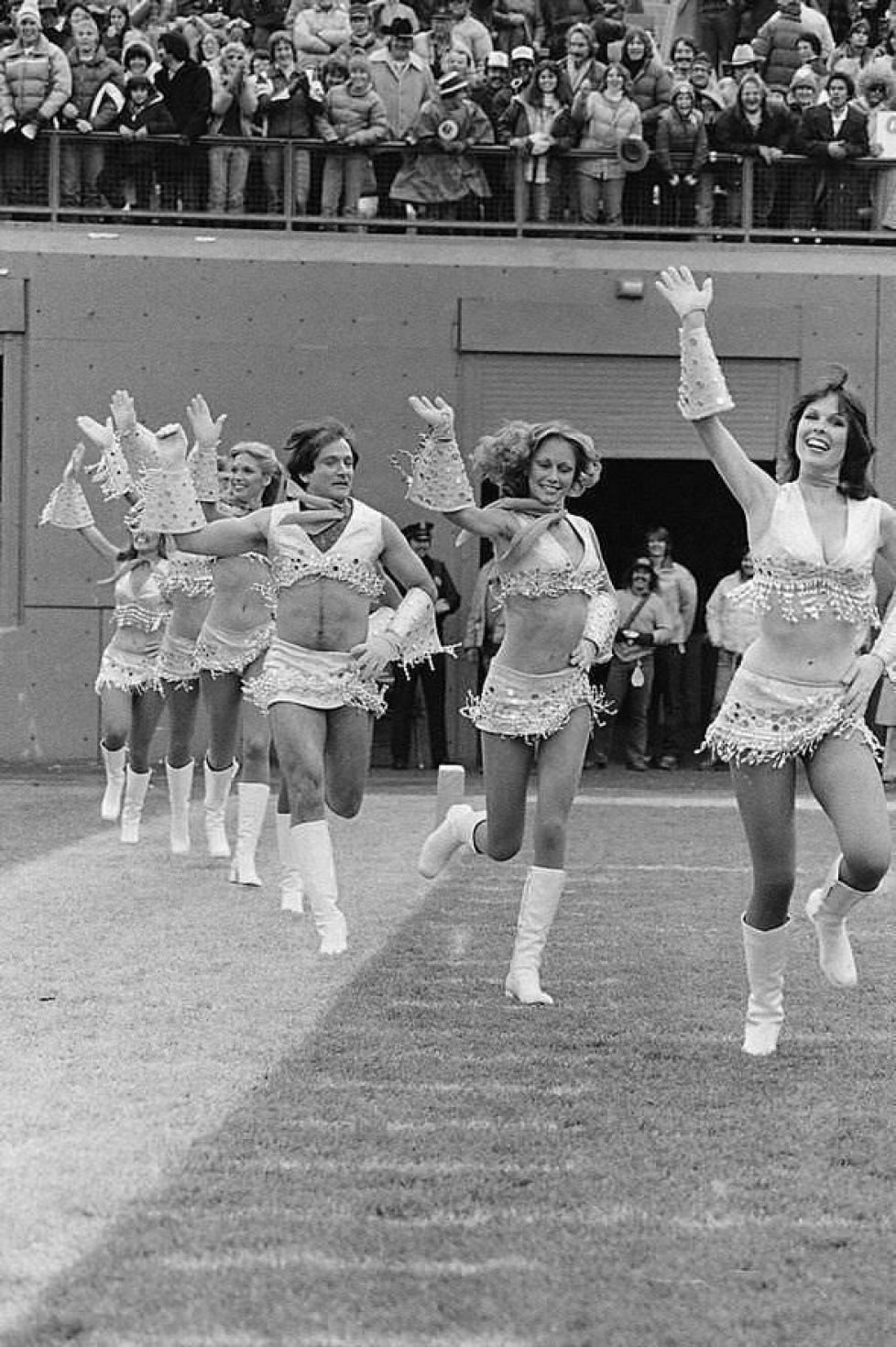 32. Laika, the first dog in space, getting a capsule built around her. No provisions were made for her return, and she died in orbit, 1957.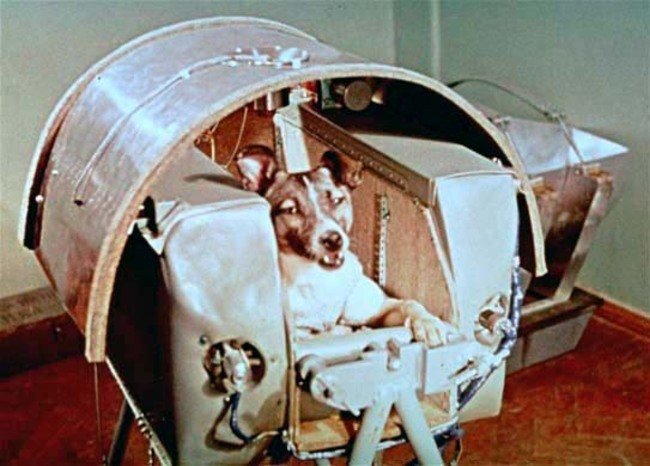 33. Netaji Subhas Chandra Bose and Hitler, [c. 1940s].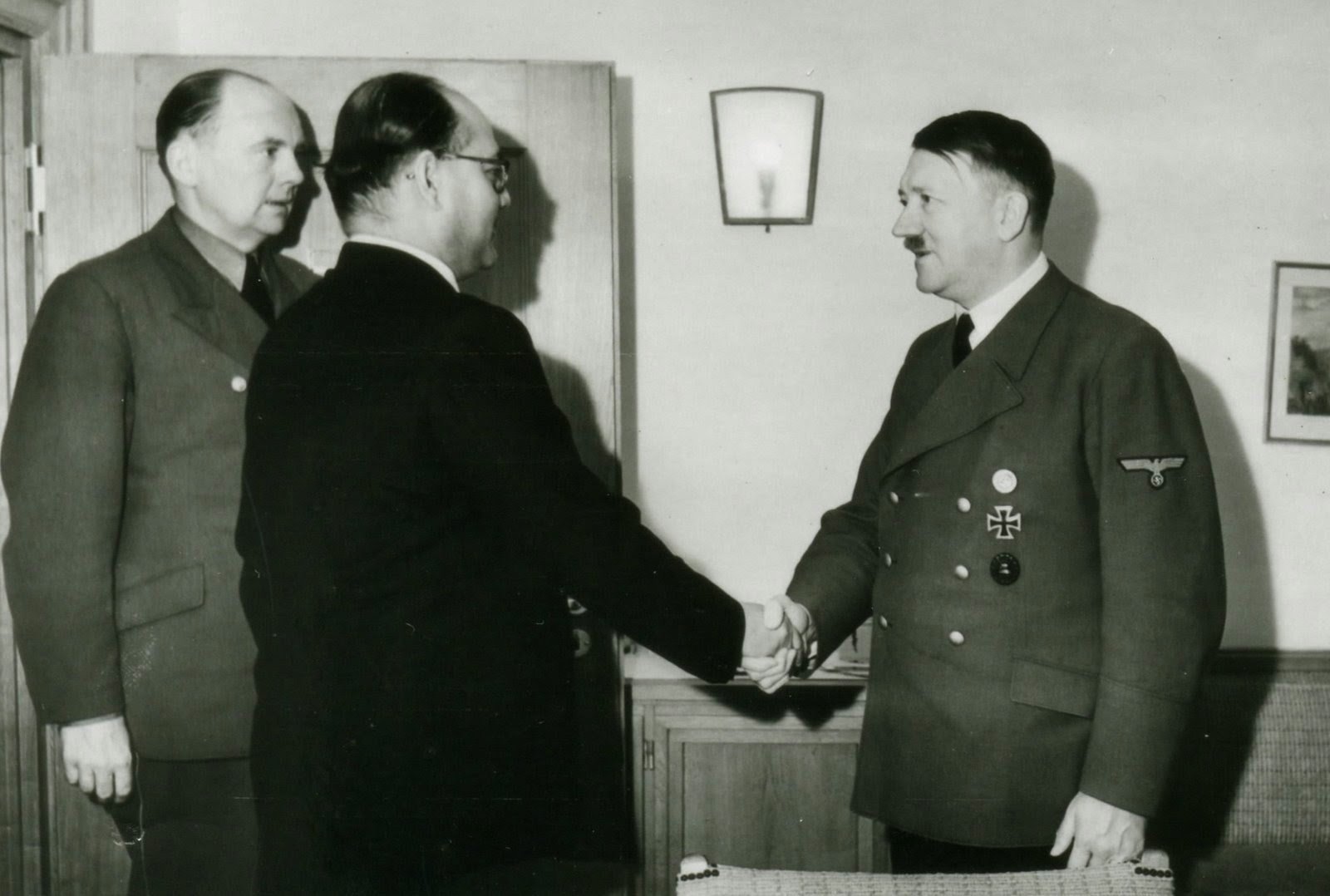 34. Vladimir Putin dancing with his classmate Elena, during a party.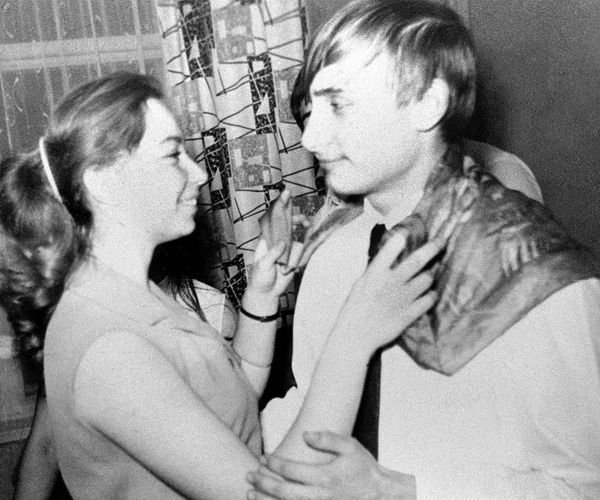 35. 12,500 officers, nurses and soldiers from Camp Gordon formed a human eagle in 1918.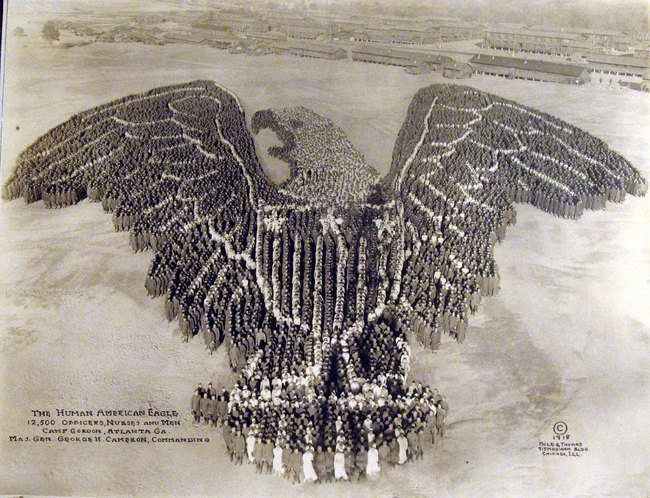 36. One of the very first McDonald's.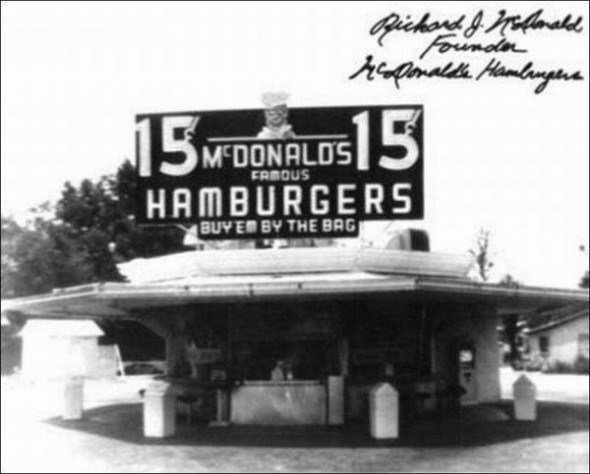 37. Four horsemen ride through the streets of Amsterdam on a 'motor-less day', when cars were prohibited due to the oil crisis, in 1973.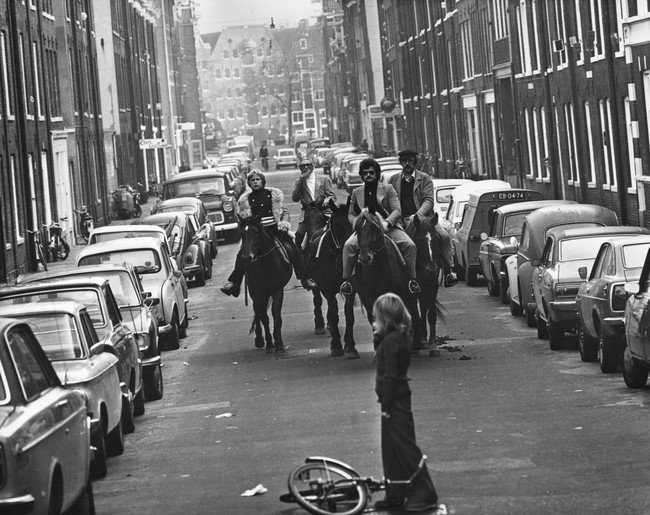 38. A 106-year-old Armenian woman guards her home in 1990.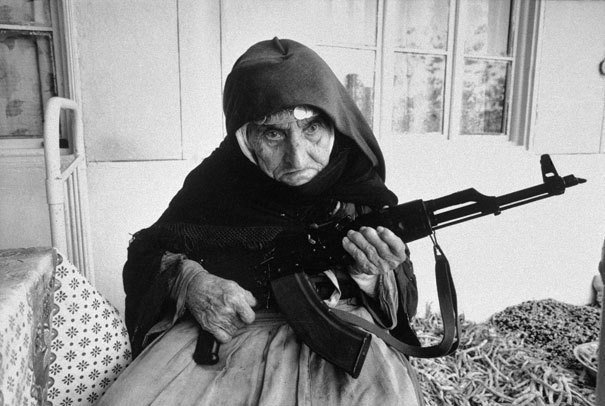 39. Disneyland employee cafeteria, clicked in 1961.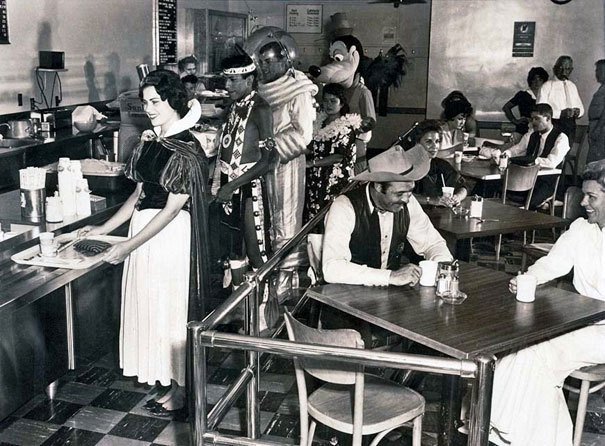 40. Racial segregation in the Southern US.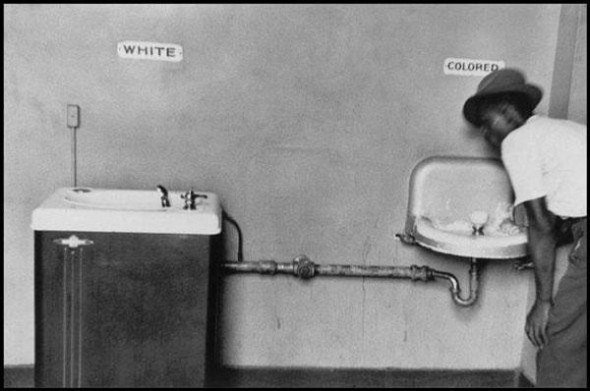 41. Cars in 1900.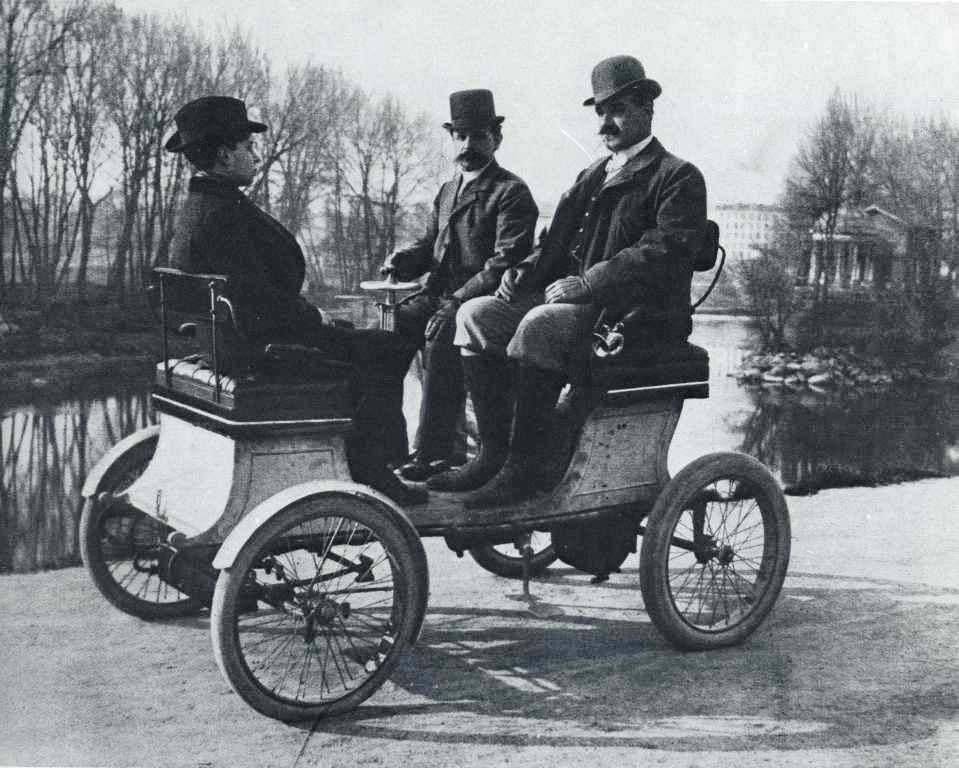 42. Adolf Hitler meeting Pope Pius XI in 1935.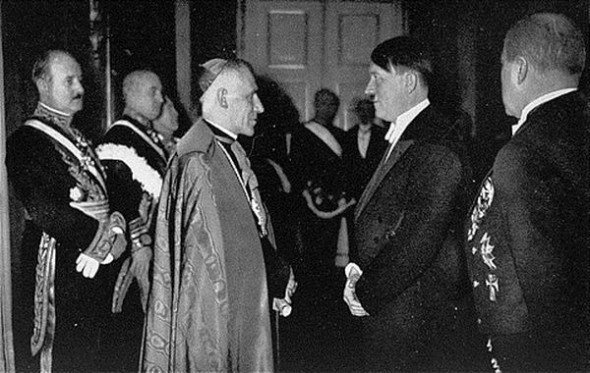 43. A young Charlie Chaplin at age 27, without a moustache, in 1916.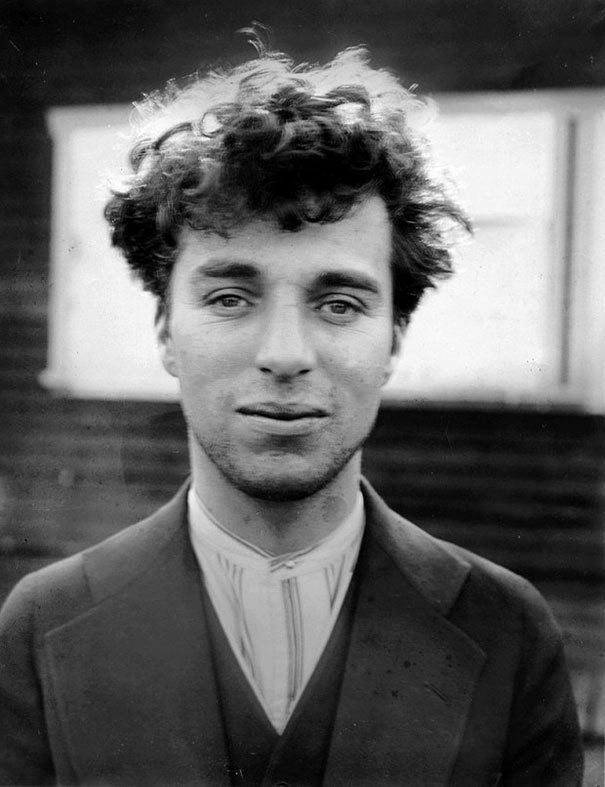 44. Helen Keller met Charlie Chaplin on the movie set of Sunnyside in 1919.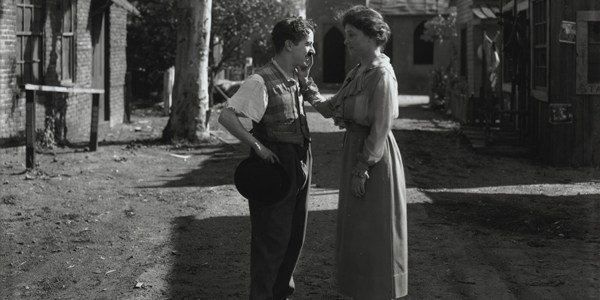 45. Leo Tolstoy telling a story to his grandchildren in 1909.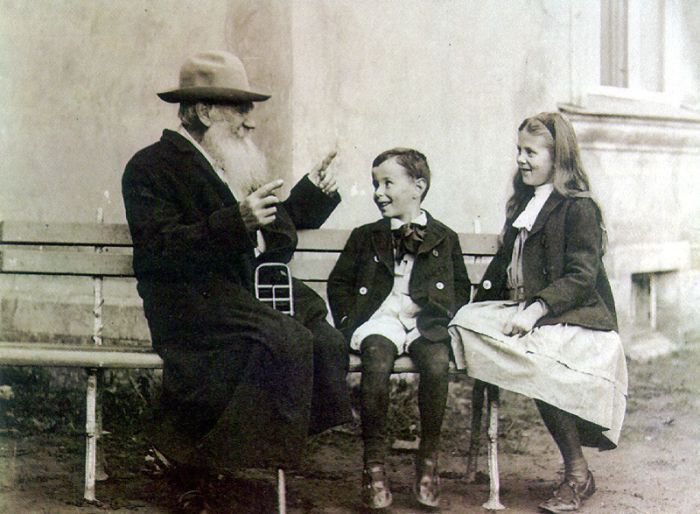 46. Bill Clinton and Hillary Rodham playing volleyball in 1971.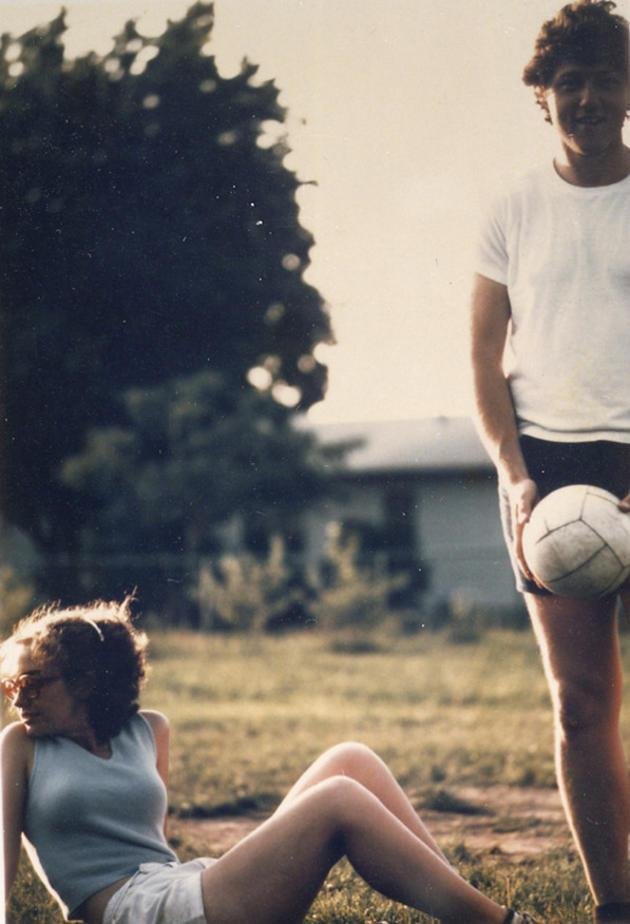 47. Unpacking the head of the Statue of Liberty in 1885.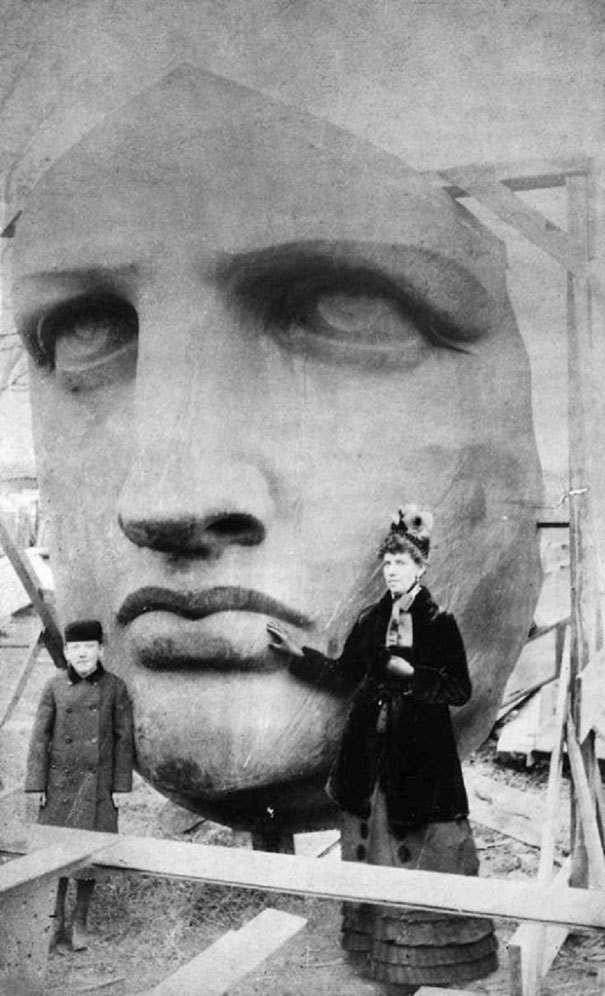 48. When they realized that poverty-stricken women were using sacks to make clothes for their children, some flour mills started using flowered fabric for their sacks in 1939.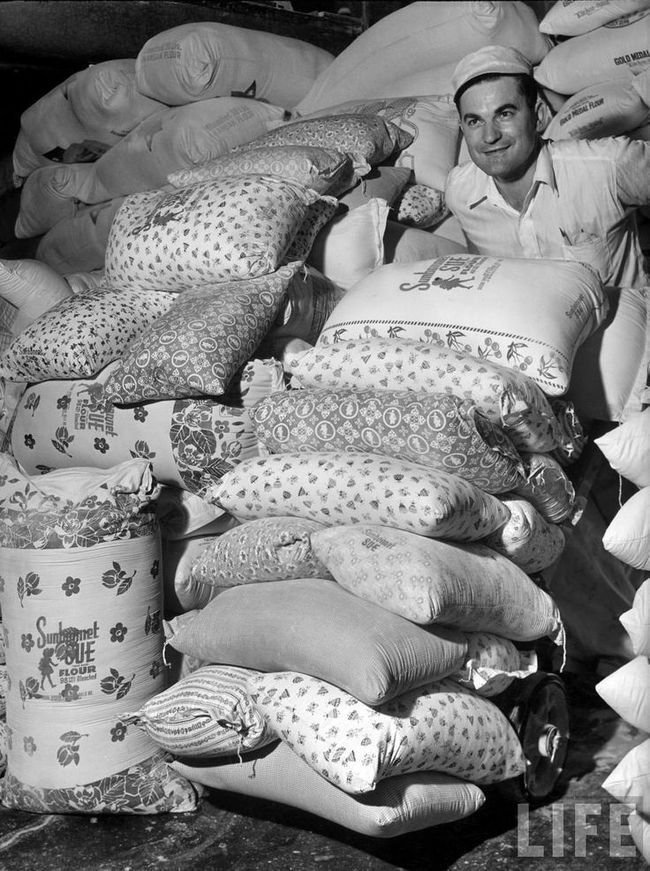 49. Last photo of the now extinct Tasmanian tiger in 1933.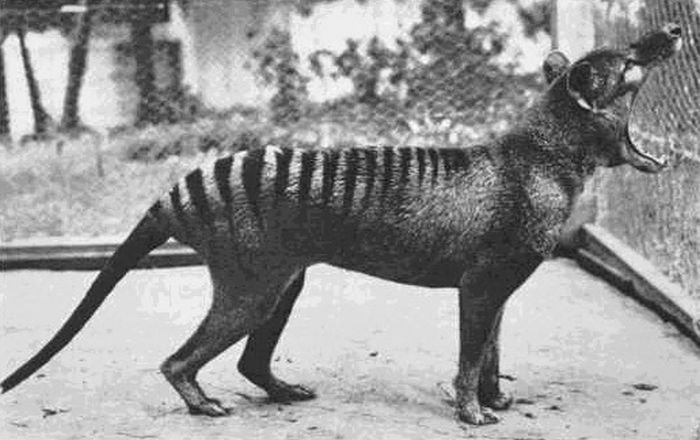 50. Construction of the Eiffel Tower in July, 1888.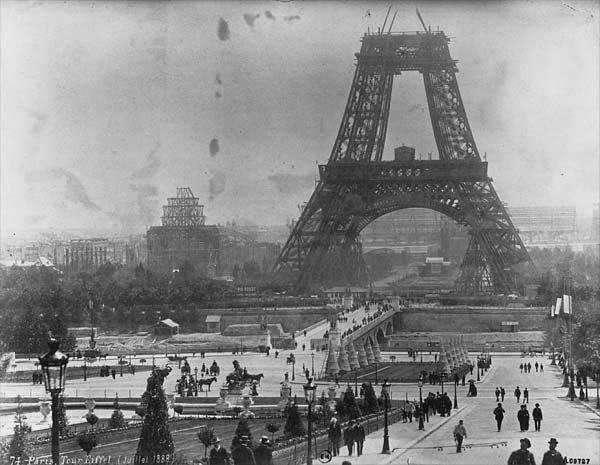 51. Last taken picture of Titanic before sinking in 1912.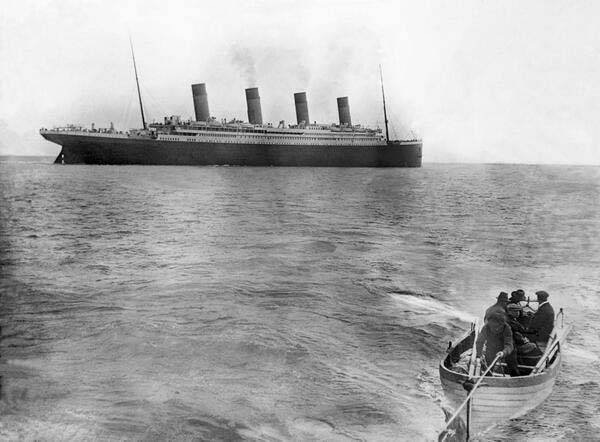 52. Audrey Hepburn shops for groceries with her baby deer pet Pip at Beverly Hills.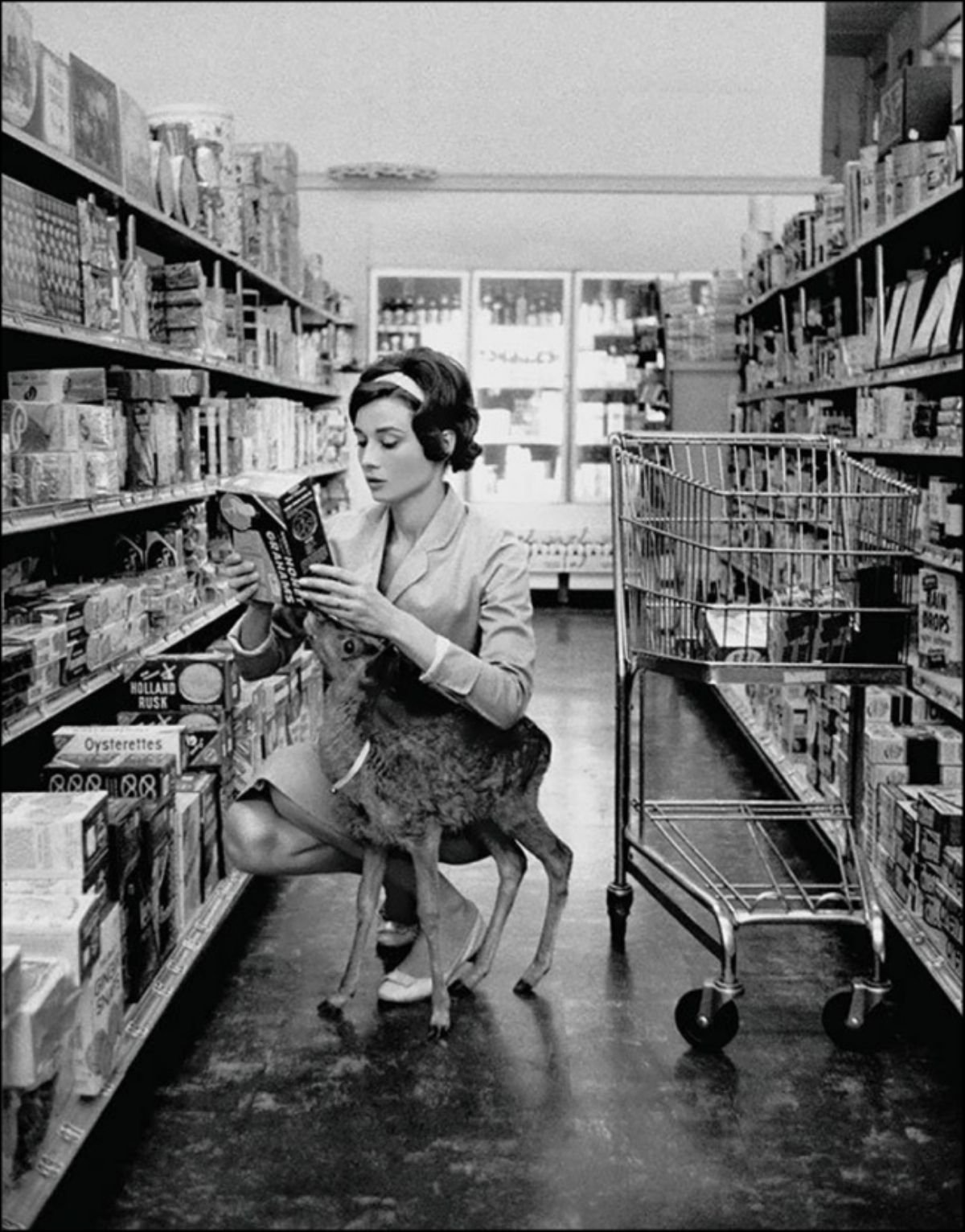 53. Bahadur Shah II (the last Mughal emperor), just after his trial and before his departure for exile in Burma in 1858. This is possibly the only photograph ever taken of a Mughal emperor.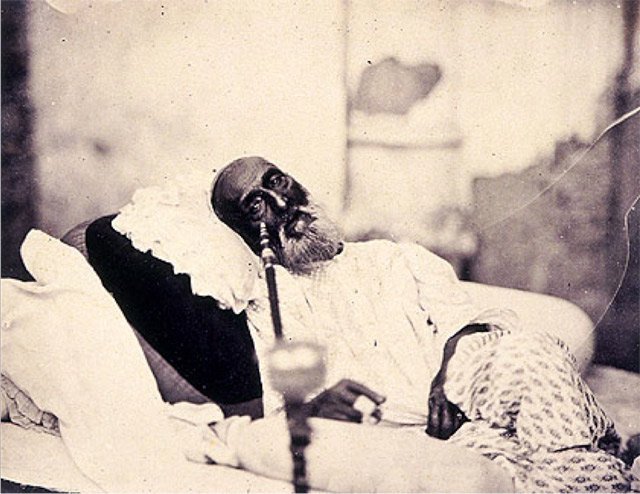 54. Macy's department store detectives pose for a photograph with their backs turned so as not to reveal their identity, in 1948.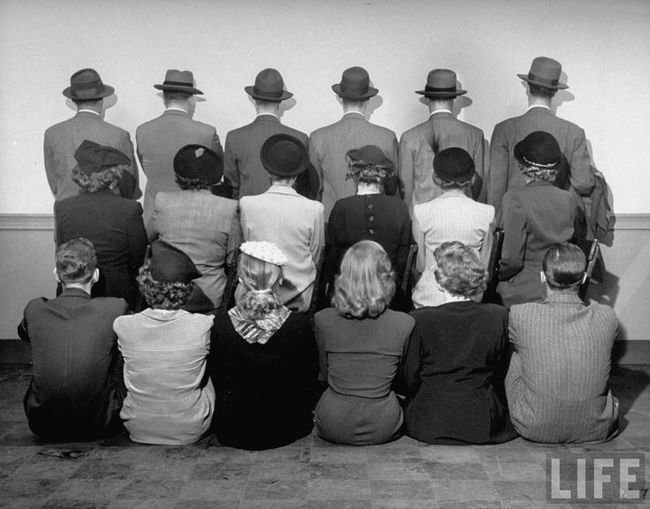 55. Barack Obama with his friend Sohale Siddiqi, in Karachi (Pakistan), in 1981.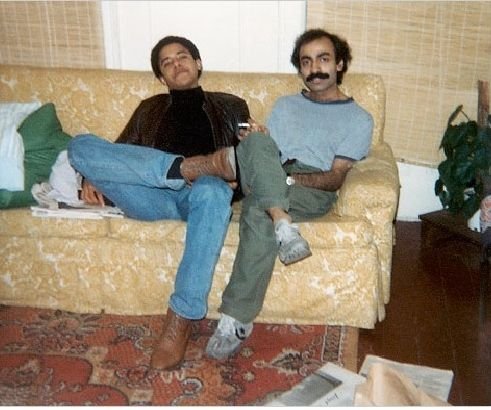 56. George W. Bush being told about 9/11.
57. When Che Guevara came to India and met Jawaharlal Nehru in 1959.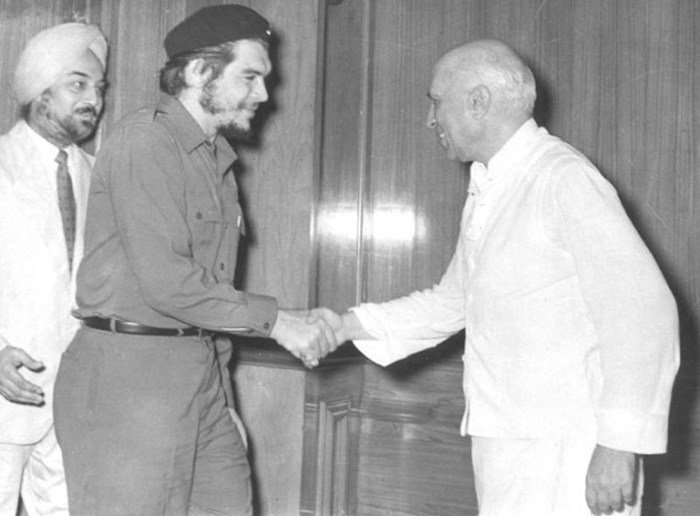 58. Elvis Presley signing an autograph for his fans.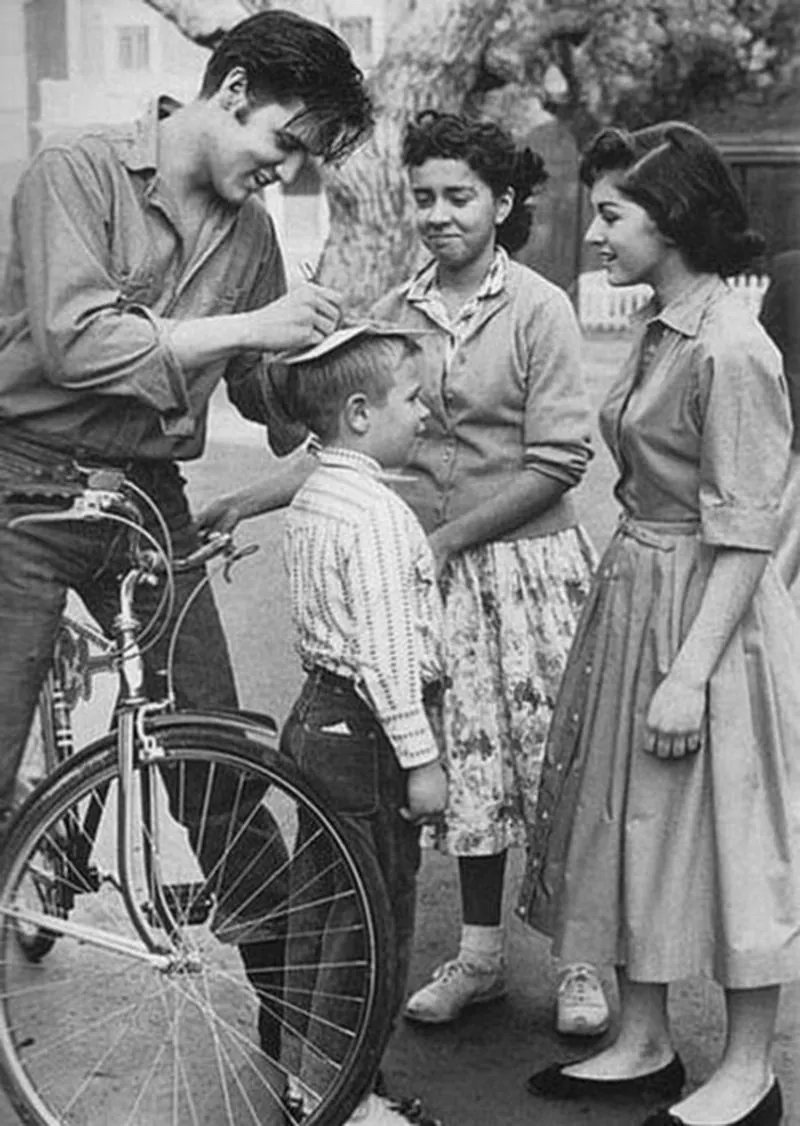 59. Hitler rehearsing his speeches in front of the mirror, in 1925.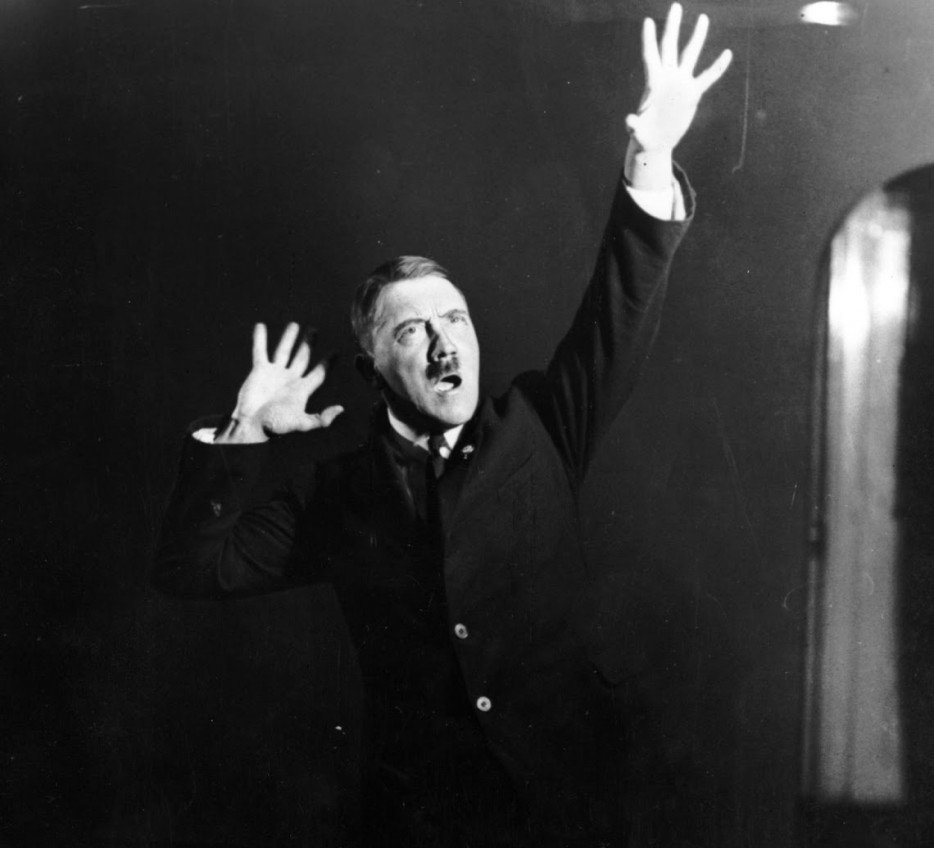 60. A. R. Rahman and Zakir Hussain, before they made it big.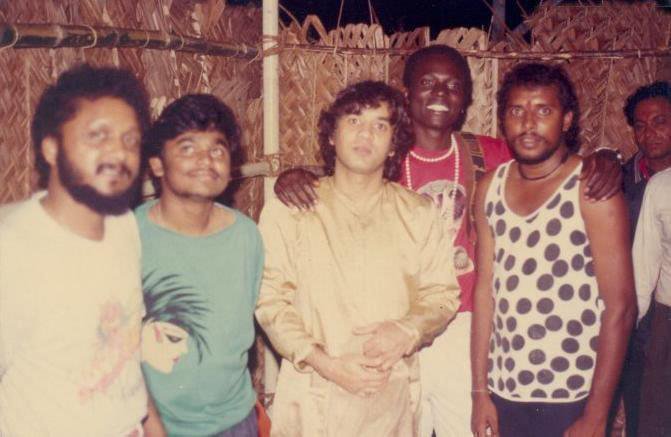 61. Former Indian Prime Minister Manmohan Singh with his wife.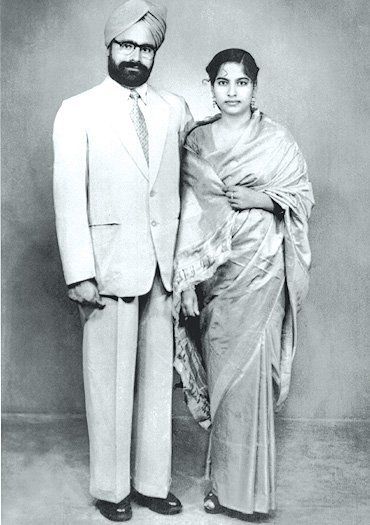 62. Pope John Paul II visiting his would-be-assassin in prison, in 1983, to forgive him.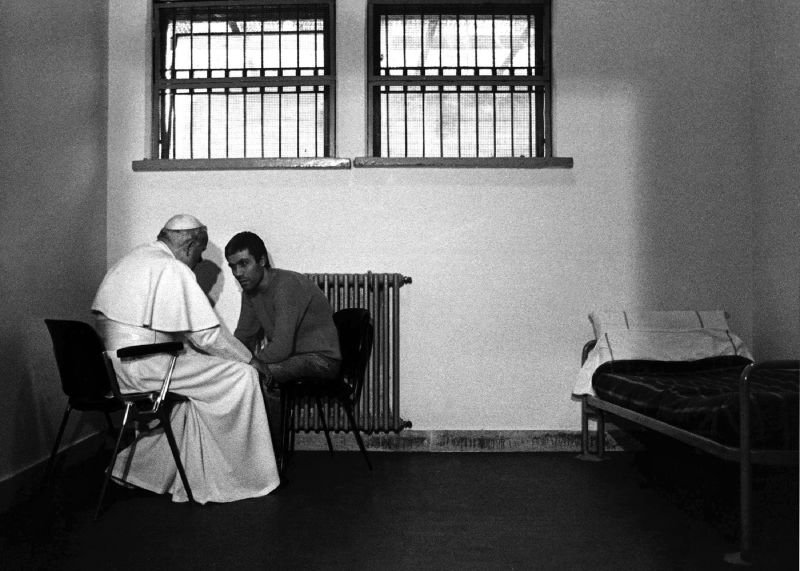 63. A teary-eyed Neil Armstrong photographed by Buzz Aldrin shortly after walking on the moon, in 1969.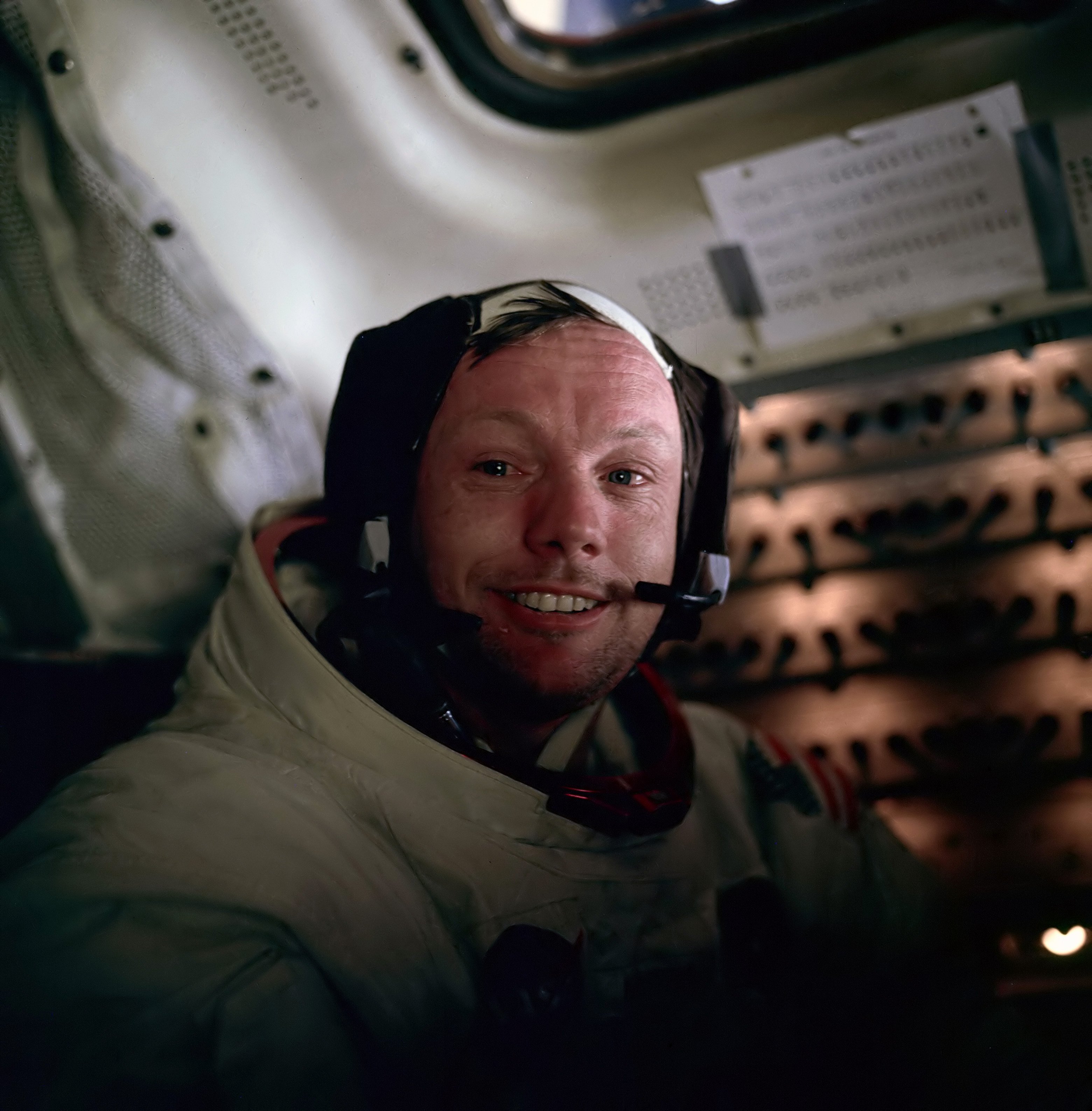 64. Evolution of the Coca-Cola bottles. Years: 1899, 1900, 1915, 1916, 1957, 1986.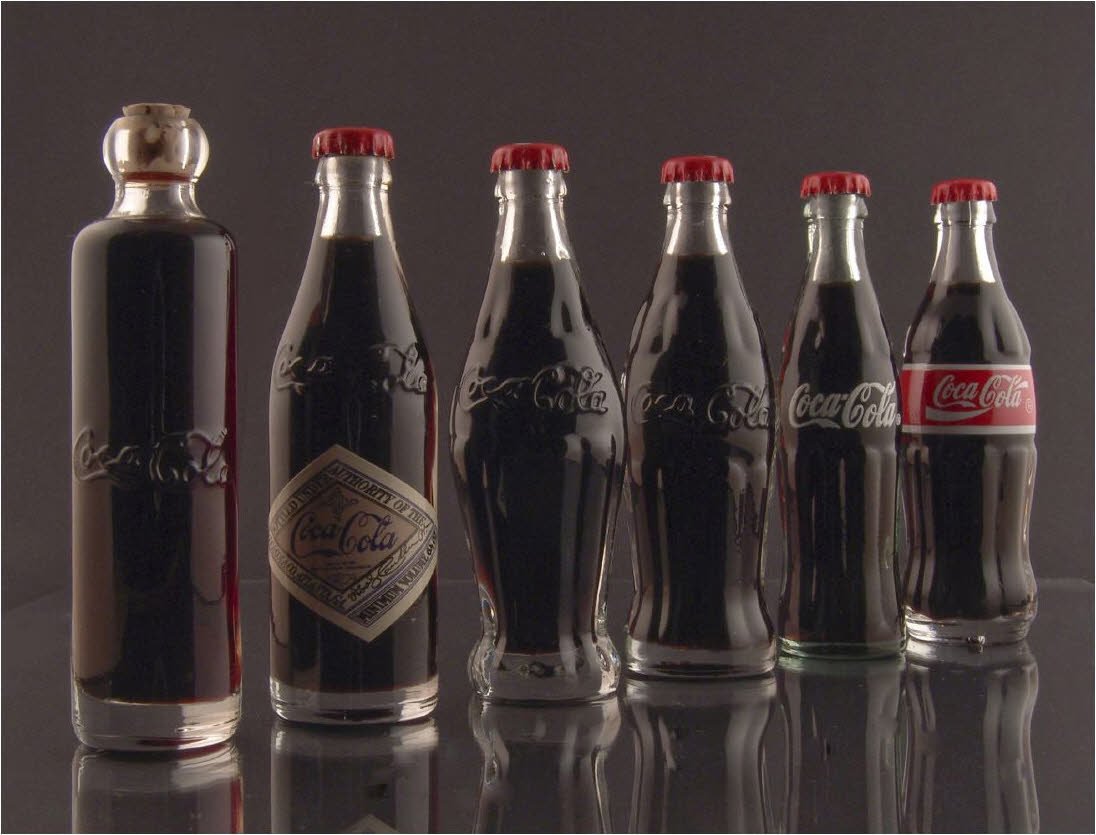 65. Beatles celebrating William Shakespeare's 400th birthday.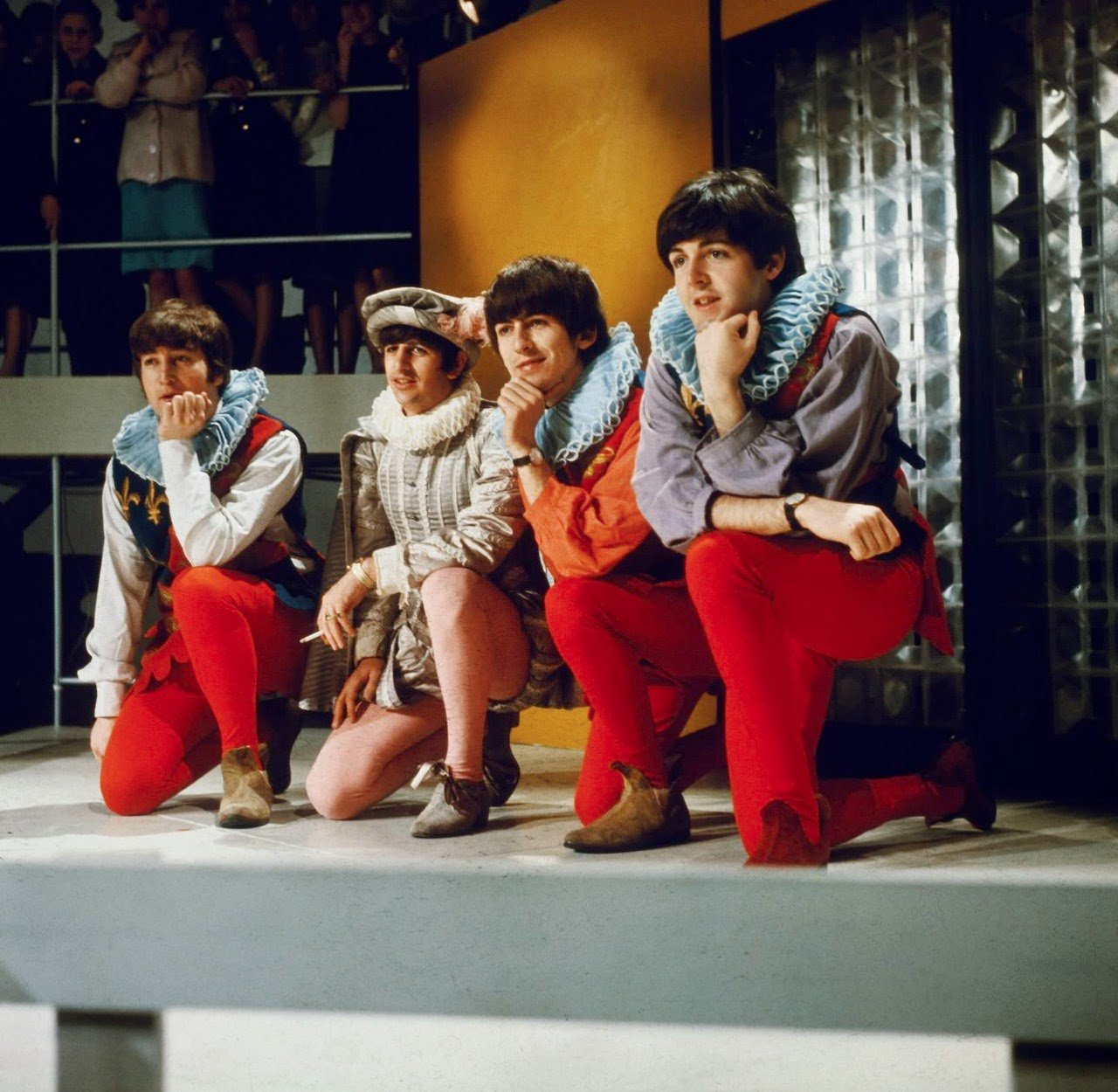 66. Mahatma Gandhi's letter to Hitler, 1939.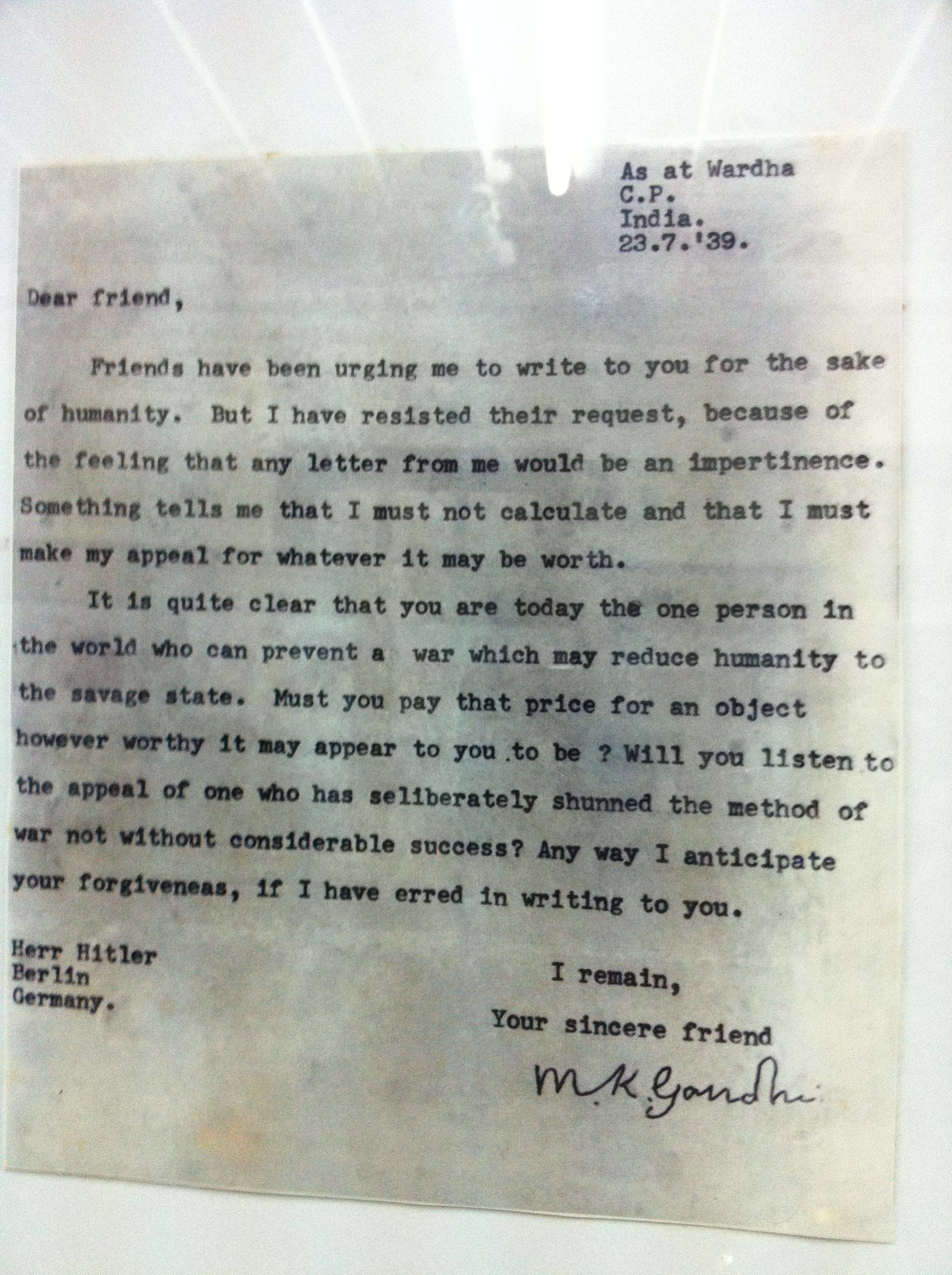 67. Twenty-nine of history's most famous scientific minds in one photo, including Albert Einstein, Marie Curie, and quantum scientist Niels Bohr, in 1927.