While all of us have various crushes during our growing up years, with the passage of time, we move on and often forget about the ones we were once obsessed with. Laura Scheel and Matt Grodsky.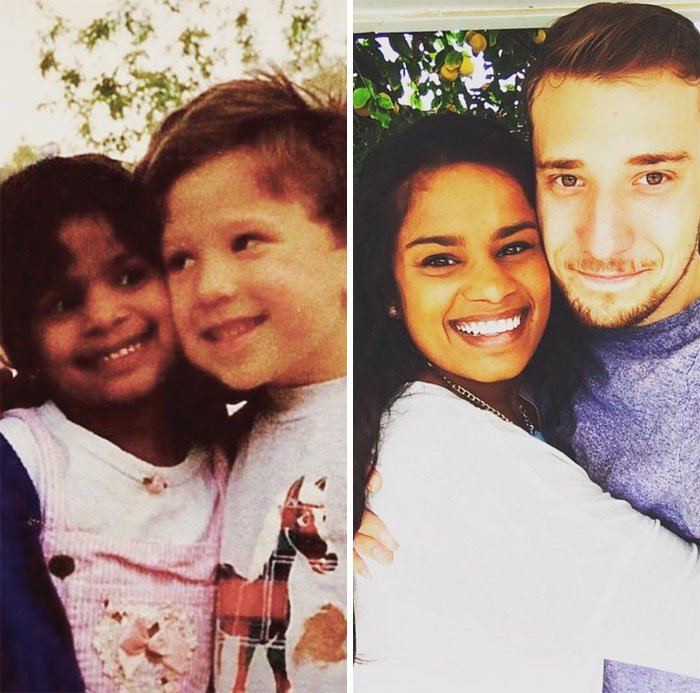 Matt & Laura met in pre-school and would chase each other on the playground and play hide-and-seek.
One of my very first memories is of being 3 years old and standing up in front of my pre-school class, declaring that I would marry her someday.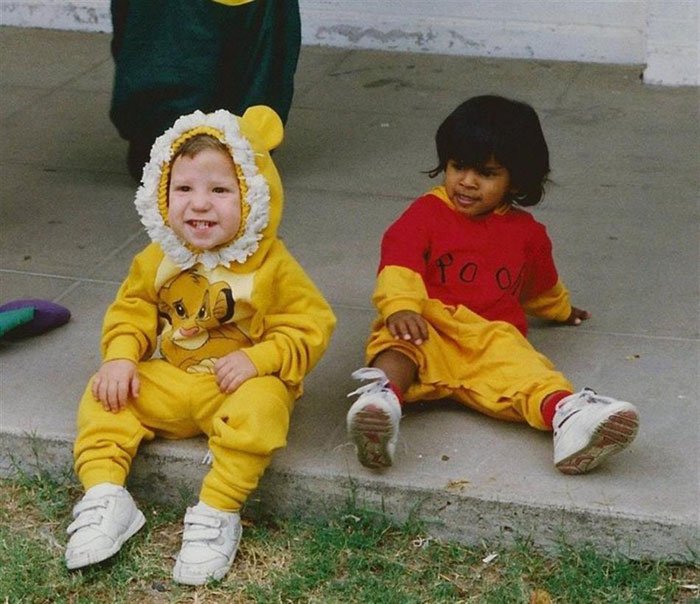 Unfortunately, they lost connect after pre-school, went to different elementary schools and couldn't see each other for the next seven years.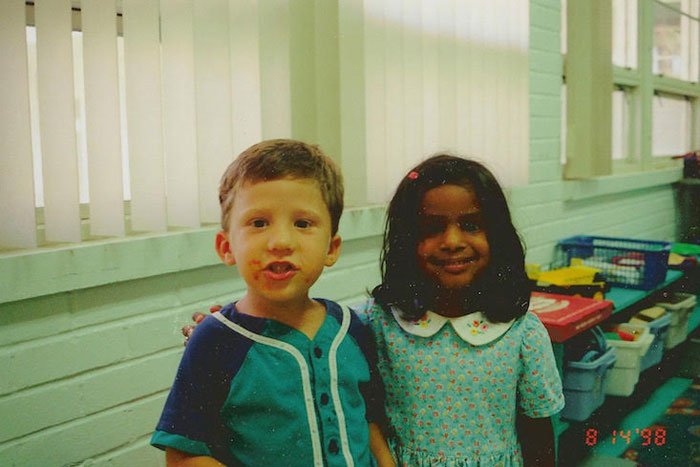 We did almost everything together in preschool and had a blast!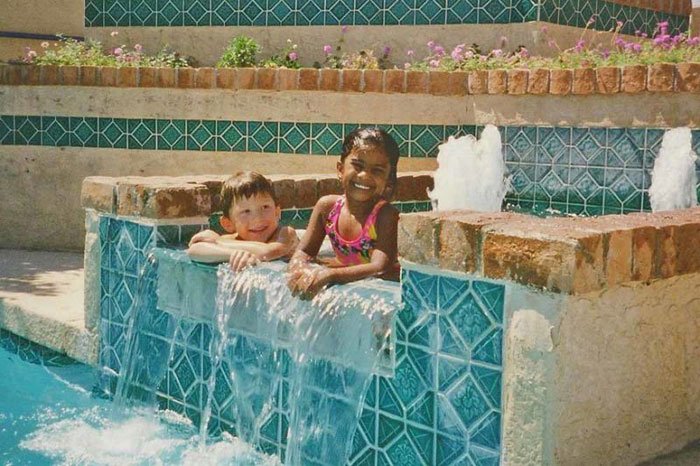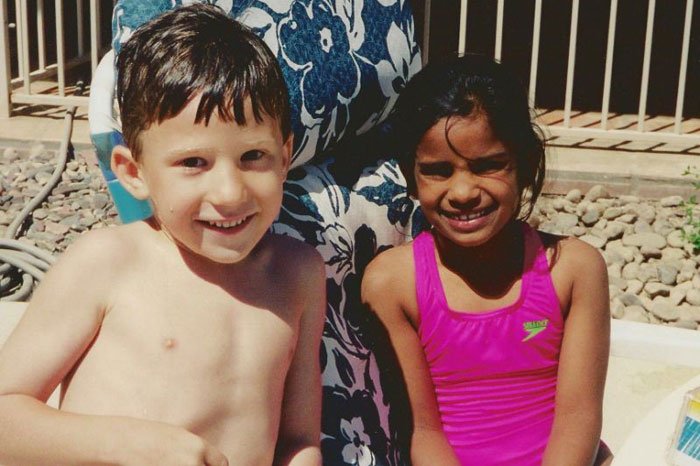 However, destiny had other plans!
They met again in high school and hit it off instantly and got into a relationship only after two weeks. And as Matt promised, he decided to propose to her at the place it all began… their pre-school classroom.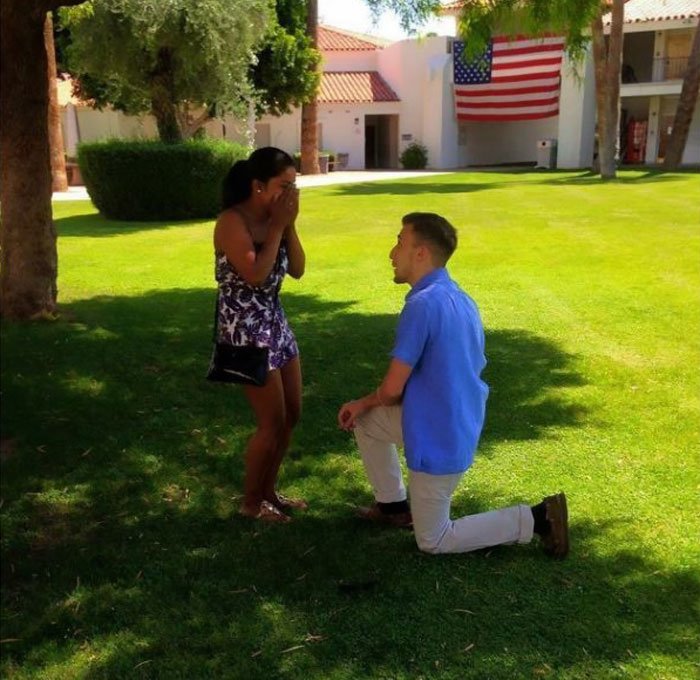 On the way to their pre-school, Laura kept asking why Matt was so anxious and he kept checking his pocket when she wasn't looking to make sure the ring was still there.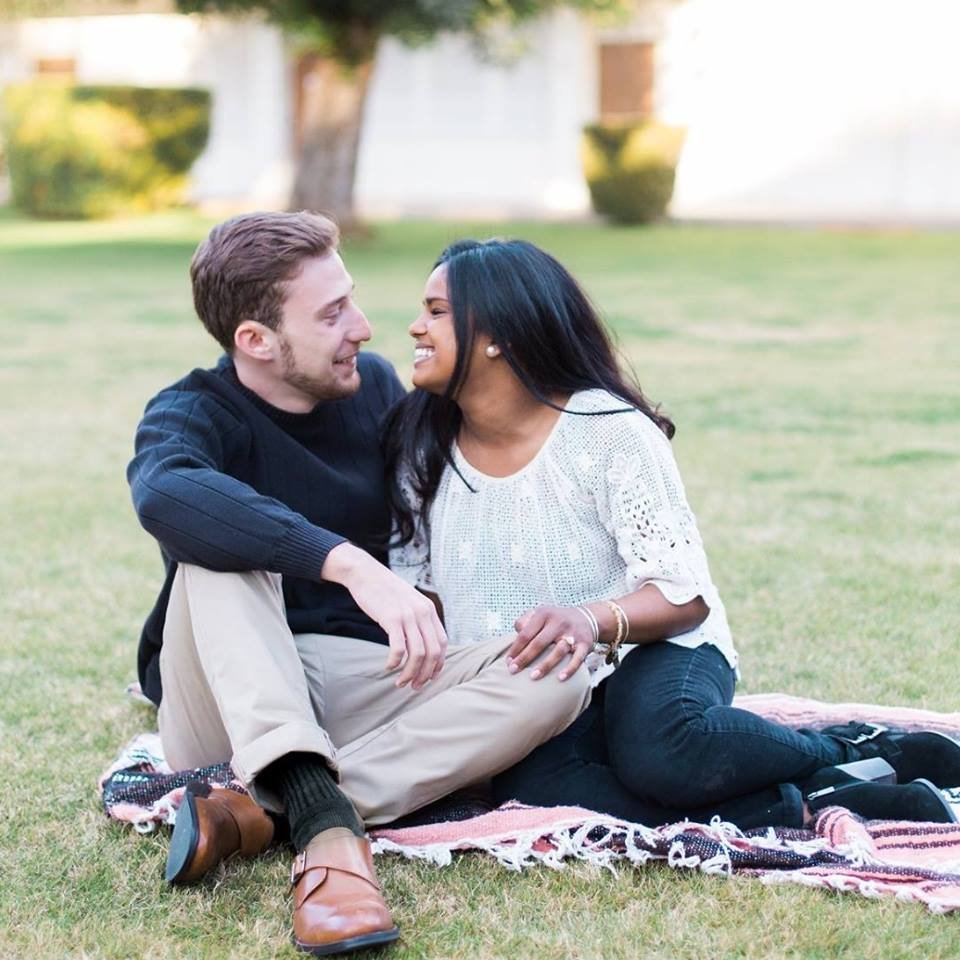 And yes, she said YES!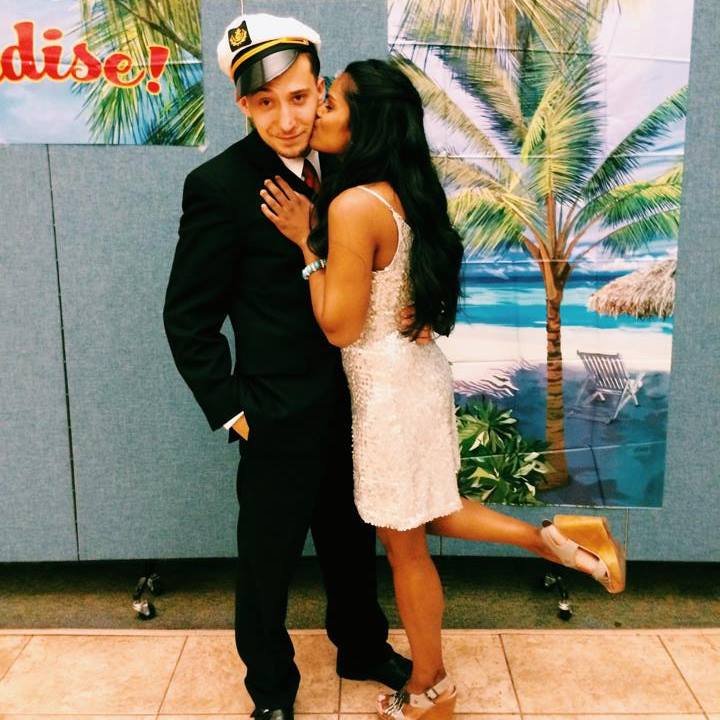 They both finally got married in December 2016.
And made us believe that fairy tales do exist, for real.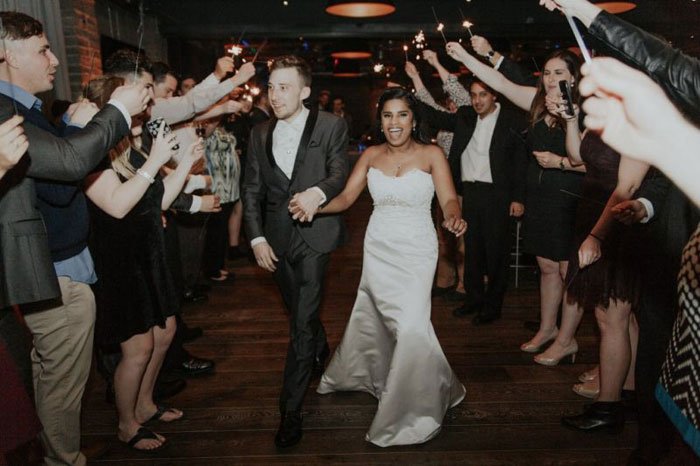 And people around the world showered all their love and blessings on Instagram:




Believe in magic and it'll come to you!