These are the unsung heroes of today's world that we barely know of; and, beautiful people never ask for attention. It is in the wards of Patna Medical College and Hospital – one of the country's largest run state hospital – where the woefully abandoned sick or lawaris toil through everyday with nowhere to go and no one to take care of them, that a angelic figure pops in every night with his bag of goodies.
The Patna Medical College and Hospital treat the abandoned or the orphaned who need medical assistance.
Barely meeting the quota for the number of sanctioned positions for doctors available, and less than half the nurses they require, the hospital is run down to say the least. The condition of the hospital and its services reflecting on the inadequacy of Bihar's healthcare system, with patients usually exceeding the number of beds available being treated on the floor, insipid food and long bill of medication and services.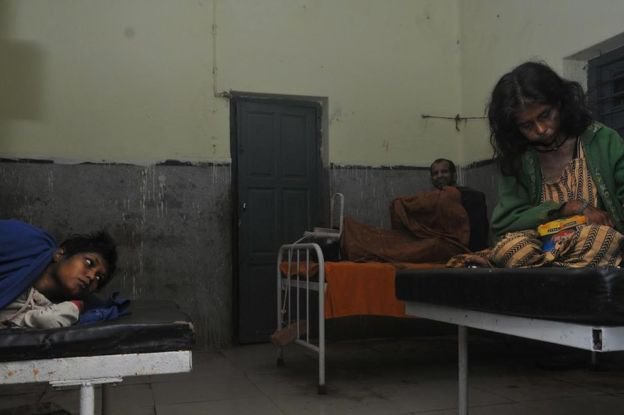 The messiah is a 60 year old man named Gurmeet Singh.
For the last two decades Mr. Gurmeet Singh has been visiting the hospital everyday with a full course meal for each patient, a plan to financially aid all expensive medication and services required and the kindest heart the world has known.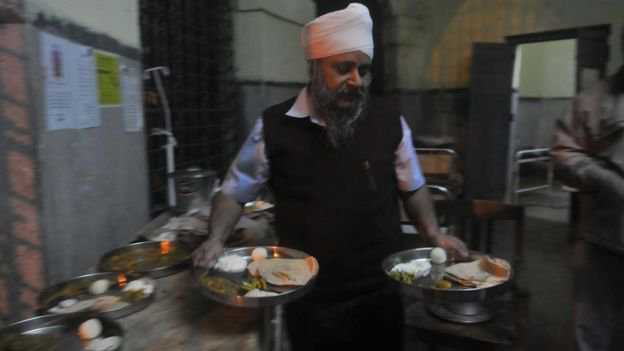 Gurmeet Singh and his five brothers save money each month to pay the expenses.
10% of the brothers' monthly salaries go into paying for the patients' medication and any other services they may require apart from the meals that Mr. Singh personally dishes out. In fact, he hasn't stepped out of Patna in the last 15 years and has never missed a day.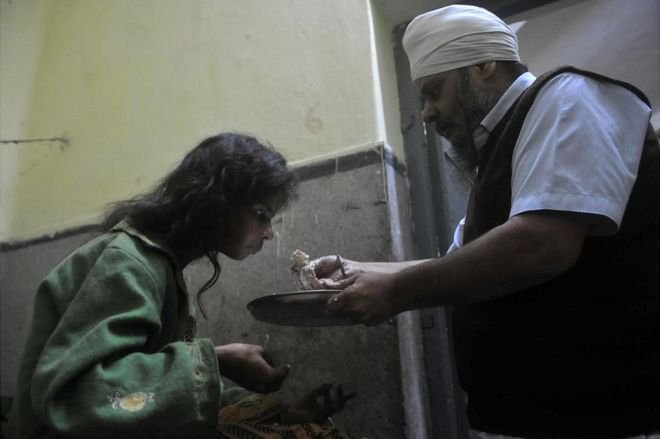 The embodiment of divinity.
This story was first published in BBC and written by Soutik Biswas.
All images sourced from: bbc.com