My day started on a slightly low note but then, there was a sudden peak in my emotional graph at the sight of this doggie — Popeye the Foodie. I mean, Look. At. That. Puppy.
While most dogs around the world delightfully nibble on their pedigree, Popeye—the cutest dog that you'll see today—indulges in LA's trendiest cuisines. 
Will you believe me if I told you that Popeye was a stray living on the streets just about three years ago? He was a shabby-looking dog whose fur was completely matted and weighed way less than a healthy dog. 
His life was as grim as it can get for any other street dog.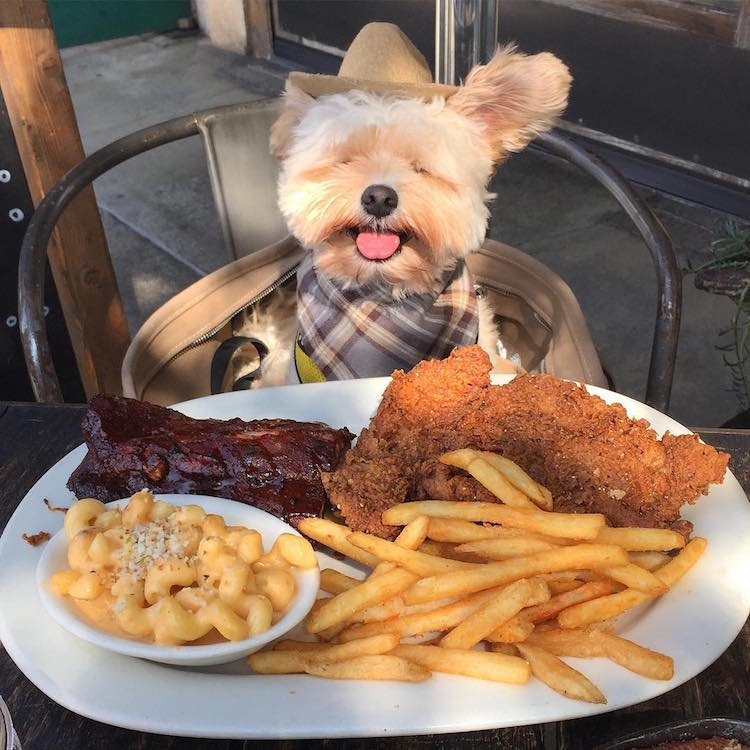 In January 2014, Ivy Diep, Popeye's owner from Los Angeles, found the puppy wandering the streets and decided to take him home with her. He instantly hit it off with Ivy's husband and their other pets.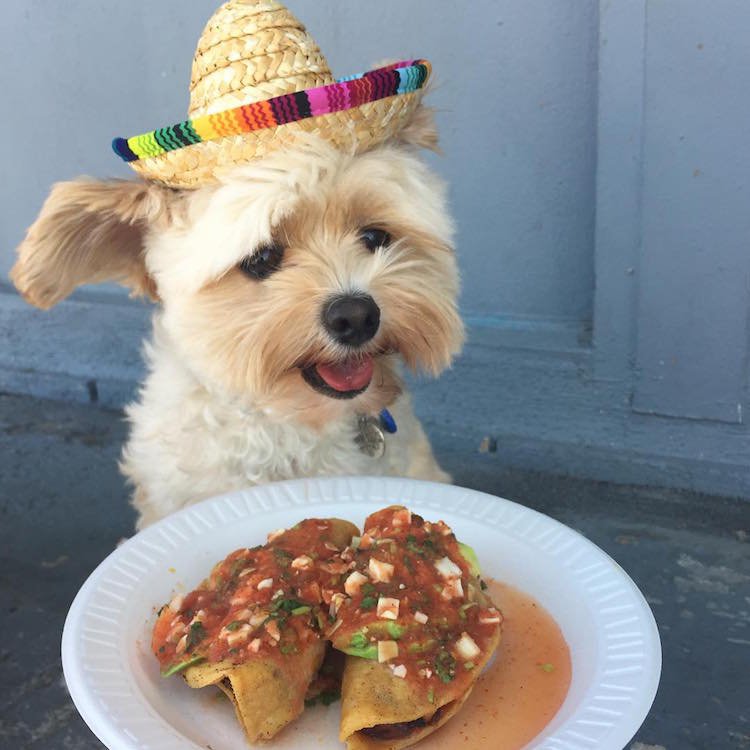 "We ate out a lot and would take pictures of our food," Diep told The Dodo. 
Ivy, an Instagram enthusiast, decided to take the pooch to one of her "Instagram dates"— the kind where they try new pet-friendly food places and document the meals by taking pictures to be put up on social media — and realised that Popeye would always sit still for photos.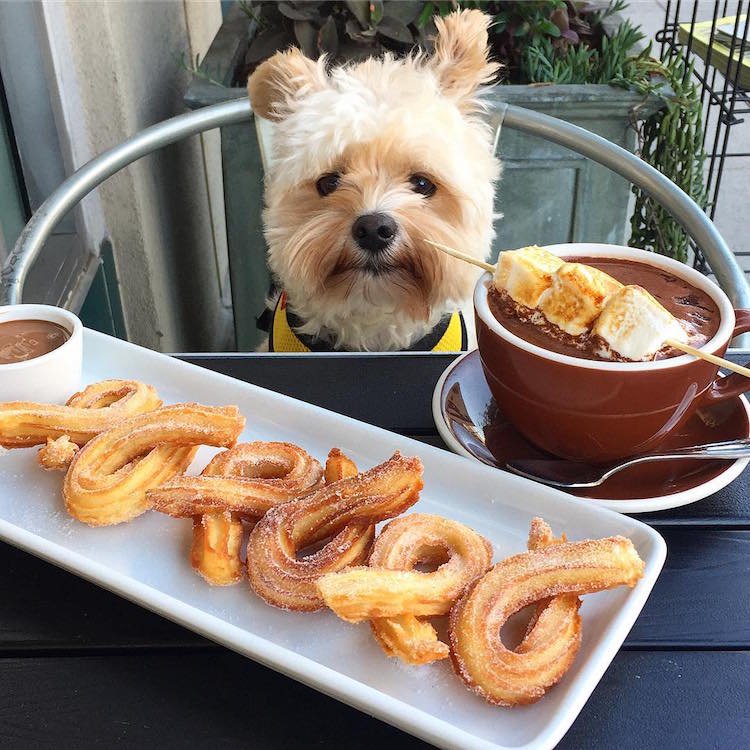 "My friend, Jen, had always encouraged me to create an Instagram for Popeye, but I wanted something a little different," Diep told ABC News. 
And turned out, not only would he sit still for the photos, he looked adorably cute when dressed up in themed outfits. AWWW!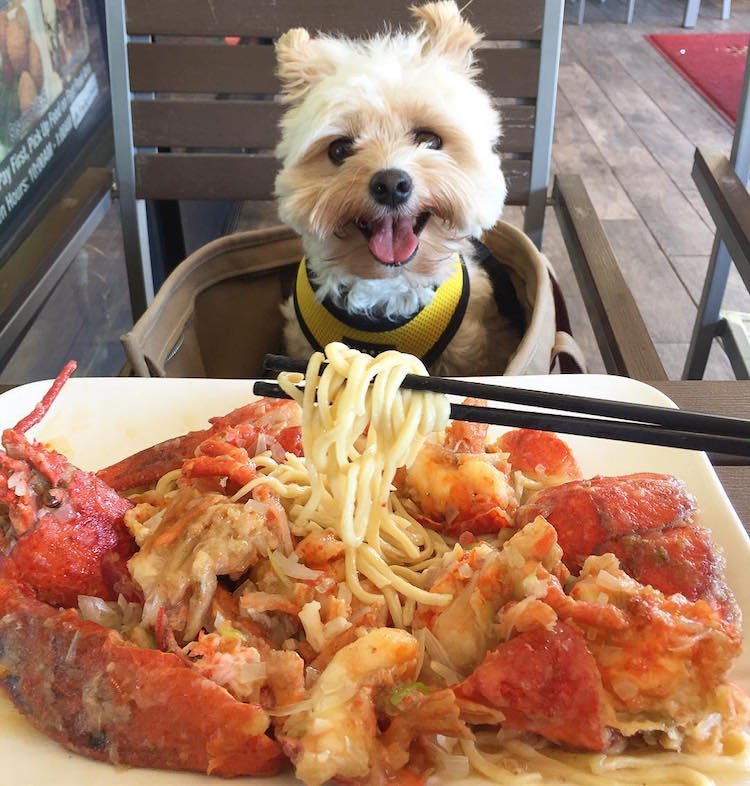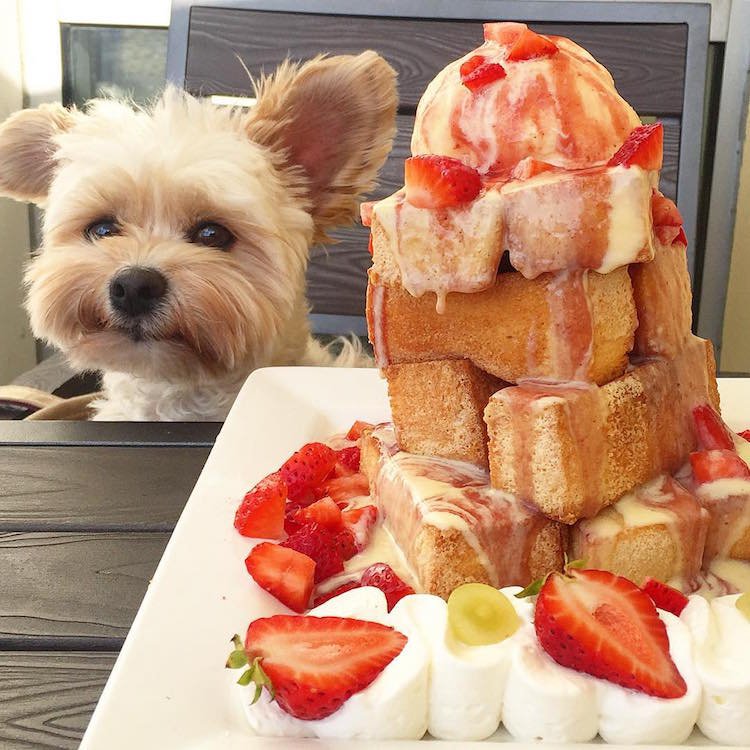 The three years that Popeye has spent with the Dieps, he has tried a LOT of restaurants. 
He's gone out for Indian…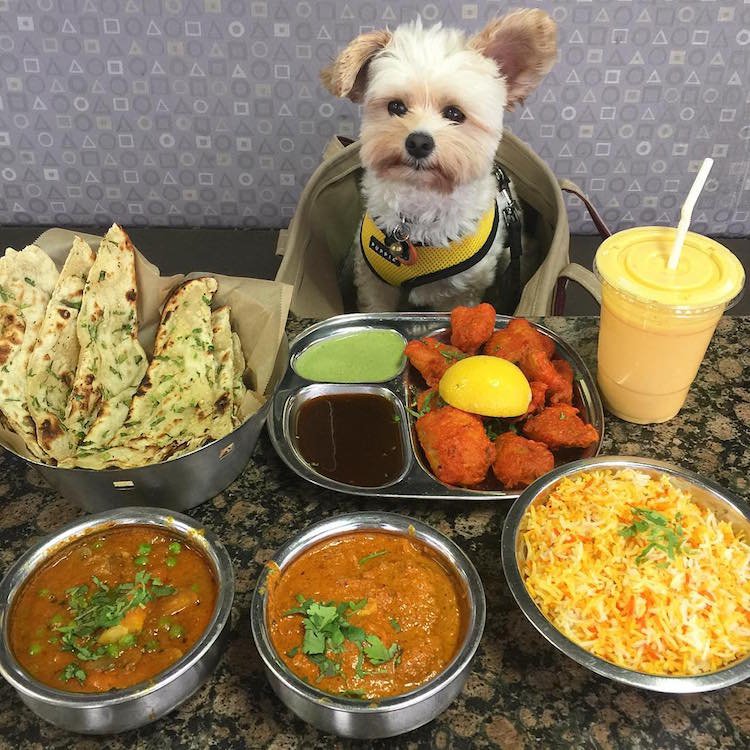 Pizza!!! (Obviously..)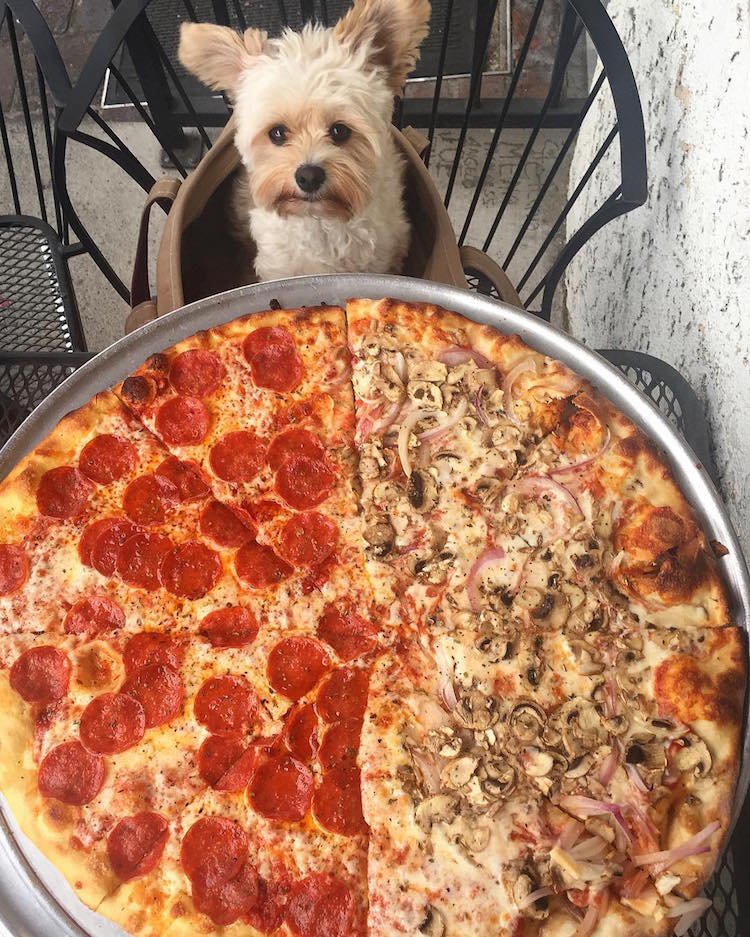 Sushi…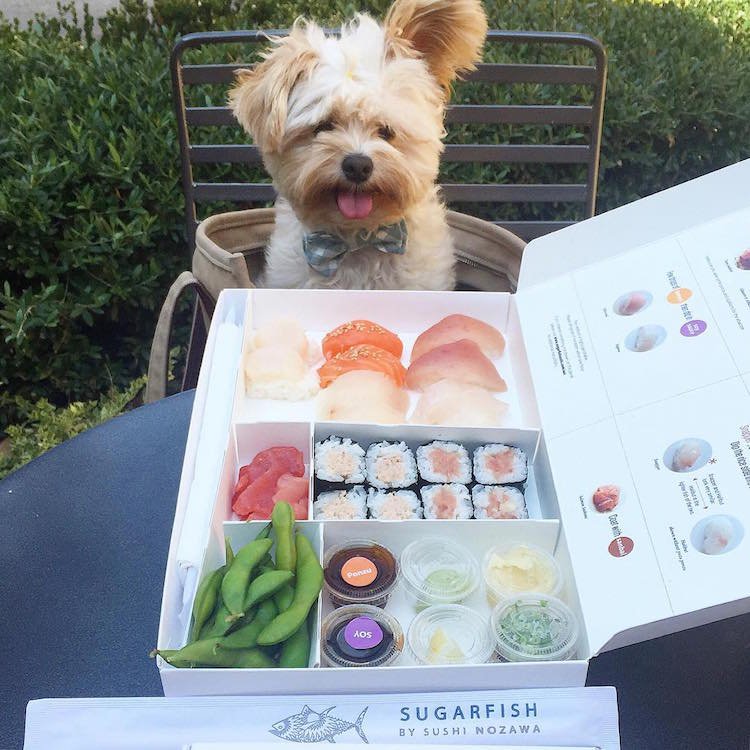 Some burgers and fries..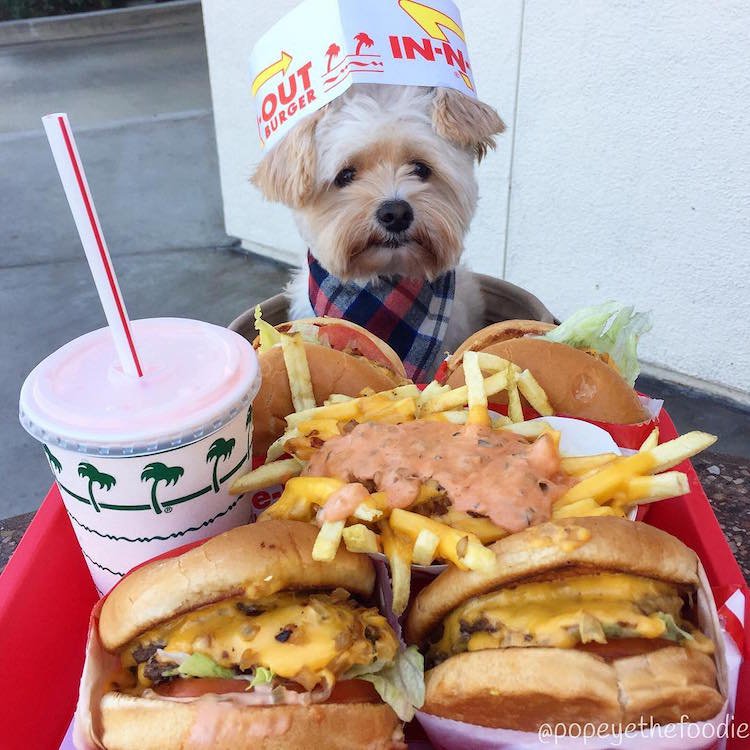 And the list goes on. Contrary to his name, Popeye, clearly doesn't just stick to Spinach!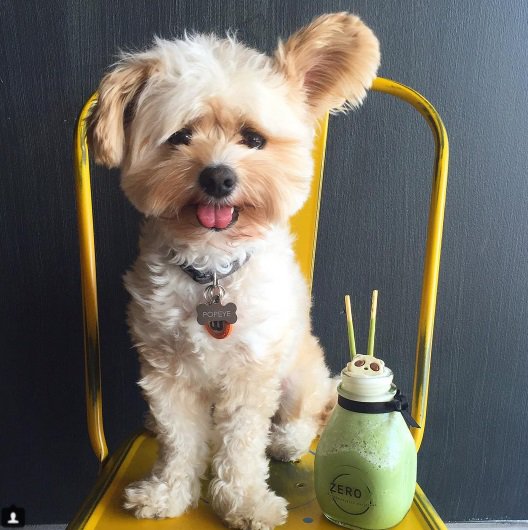 While it may look like Popeye is all set to devour all the delicacies nicely served in front of him, Diep confesses that she just gives him nibbles of anything that's safe for it, as reported by The Modern Met. 
She says,
We always carry a bag of his favorite treats as well. He's usually not really into the food anyway. He just likes to be out and about—people watching and to bark at any other dog that walks by.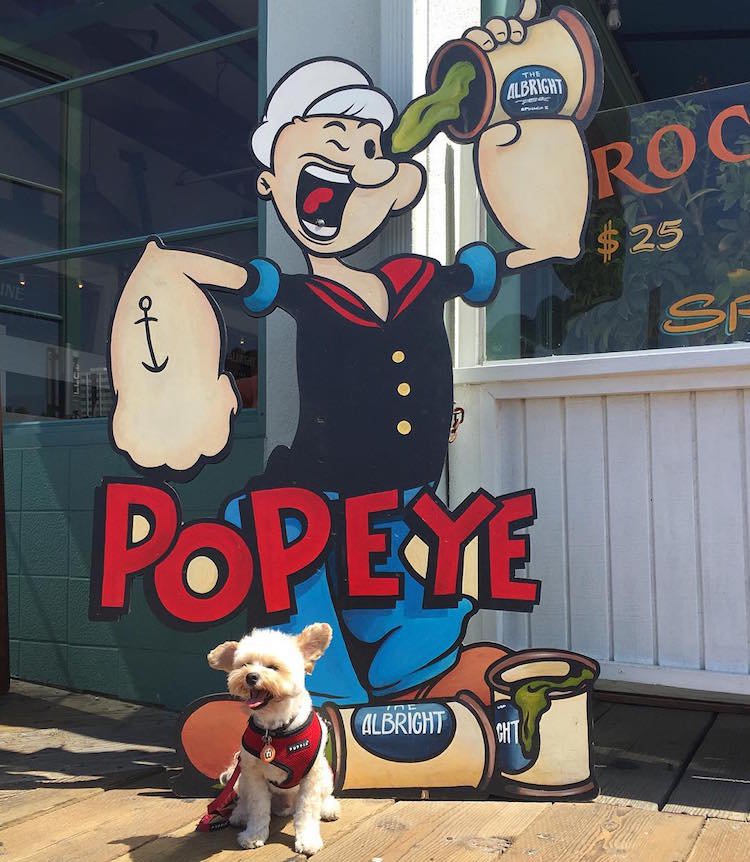 Popeye even has an Instagram account dedicated to his food adventures and has garnered a following of 108k followers. If Snapchat is your thing, you can quickly grab the snapcode below and catch live updates from this adorable ball of fur.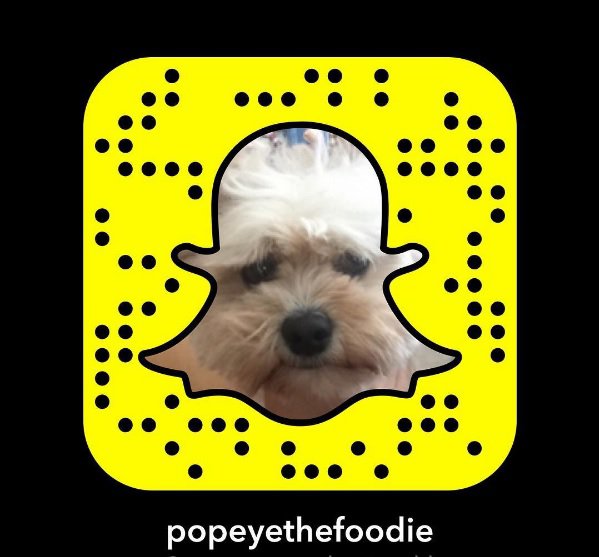 My day is, hence, made! 
Image source: Instagram