There's a lot of strange goings on in the world – There's birds that sound like chainsaws, there's MSG, you know the drill. But if I had to choose one for this very day, it'd have to be the curious case of Damcho Dyson, the 45-year-old Tibetan nun who's become a latex fetish queen.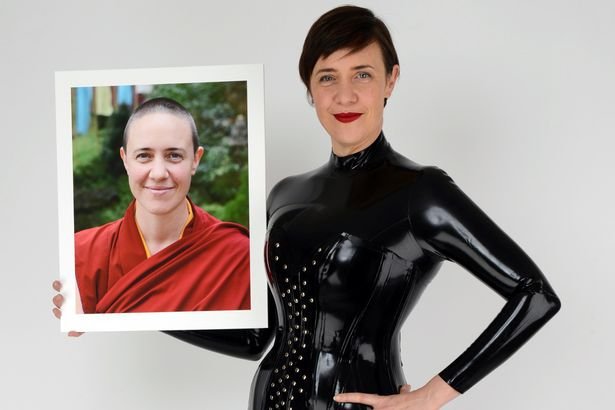 That's a lot of information to handle at one go, so let's start at the beginning. Dyson was an artist from Melbourne, Australia, before being ordained as a Tibetan nun at the age of 29. For 10 years, she meditated, cultivated compassion, wore the monastic robes and remained celibate. She even attended to the Dalai Lama for a brief period. By the end of these 10 years though, she felt burnt out, and travelled to India to try and find answers. Here, an intensive ayurvedic massage helped revitalise not just her mind, but her sense of body as well, and she came out a changed woman.
She said to Huffington Post, "I had a graceful sense of my body and my mind reconnecting. I recognized that my body was not separate from my mind. Rather, it was a very vital part of how the mind is embodied. It was natural for me to then ask of myself 'why are you a nun?'"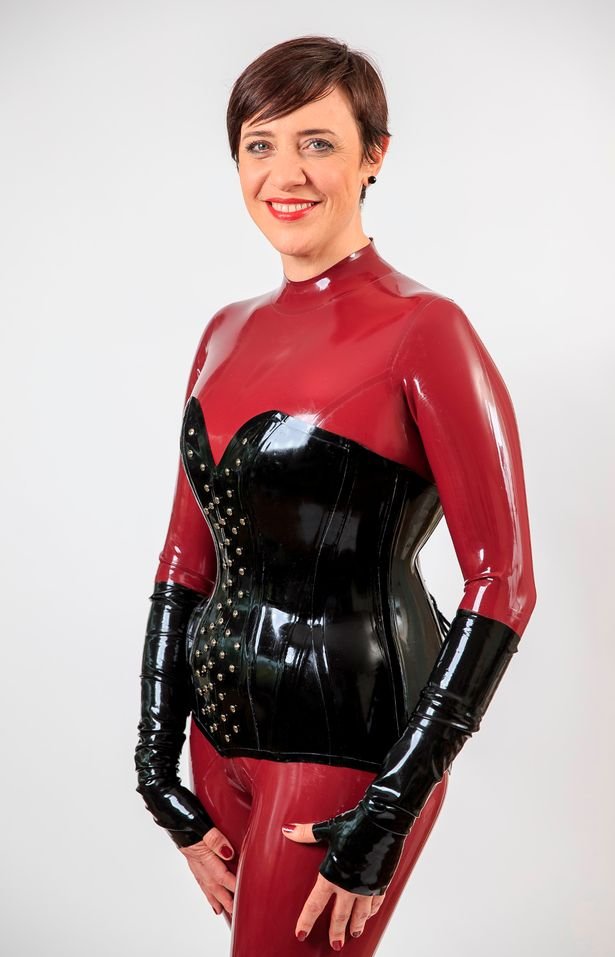 After this, she renounced the Buddhist monastery she was at in France, and found a strange love for latex, which she compares to the ritualistic wearing of robes in more ways than one. Damcho Dyson then underwent a colossal change in lifestyle, diving headlong into the world of latex and fetish clubs by 2011.
"The first time I tried on latex I felt empowered. It compliments the female form and somehow felt reminiscent of the ritual wearing of Buddhist robes. The shop owner and I became friends and she introduced me to the latex scene. I went to a club feeling all ­risqué, but I looked at other people wearing top-to-toe latex and rubber masks and realised I was actually quite conservative."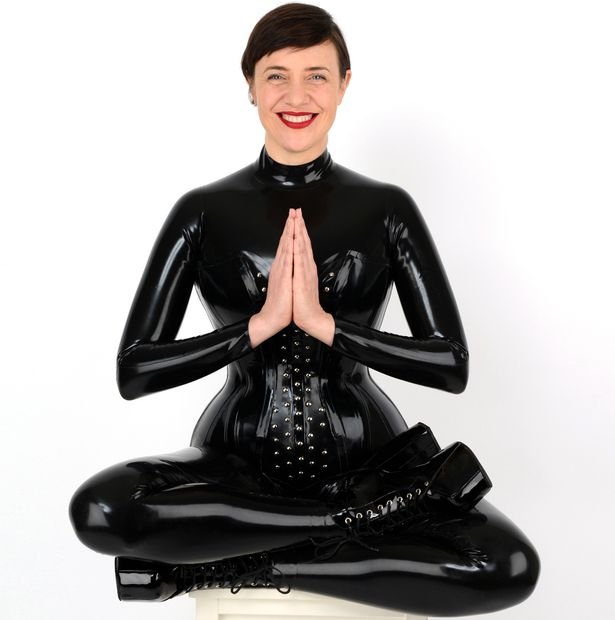 Now, she's crowdfunding her PhD exploring human rituals, which you can donate to (if you're so inclined), here. 
As for her buddhist experience, she says, "It was incredibly ­enriching and inspiring for me. But now I want to continue my contemplative adventure using a different medium."
She definitely seems like someone who'll have a whole lot of stories to tell when she gets older!