Fame is something that can immediately get to one's head and change that person forever. We've all heard about a cocky celebrity once in a while but today we are talking about one of the most loved celebrities from our country, MSD. The skipper who won two World Cups for India and revolutionised the attitude of the men in blue.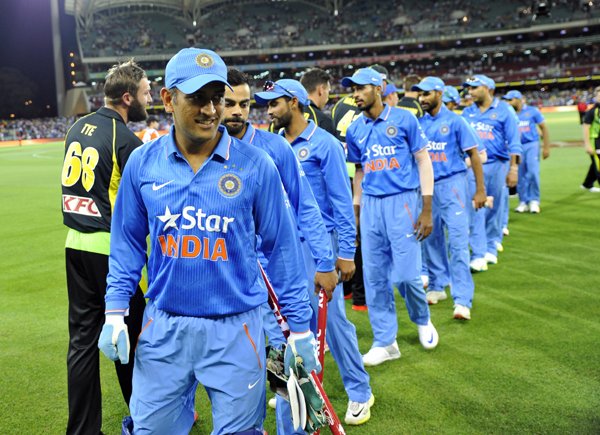 Dhoni has enough money and fame to not care about anything in the world, but, the man chooses to kill 'em with kindness. Here are some of the instances when Dhoni outdid almost all of us in being the better human. Take a look.
1. The time he agreed to take a selfie with the girl following his hummer
A girl in Ranchi chased down Dhoni's Hummer so that she could have a selfie with MSD. She finally managed to yell and let MSD know about her stint and the captain cool did pose with the crazy fan of his.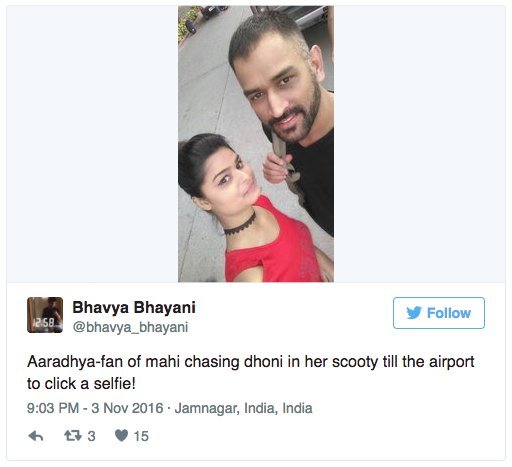 2. Preferring a train ride with his teammates over a luxurious plane ride
After hanging up his boots as the captain from the national team, Dhoni was appointed Jharkhand's captain for the Vijay Hazare Trophy. Now, instead of carrying that air of fame around him he decided to take a train ride with his teammates and sent the Internet in an aww.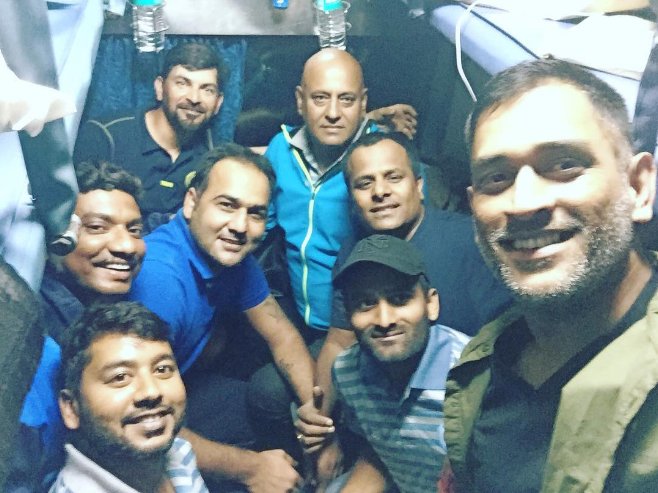 3. Never being the one holding the trophy in the group picture after winning a major tournament
He leads the team to the final mark and then just lets his teammates take centre stage. Ever noticed the group photos when the trophies are presented to the winning team?
The T20 World Cup.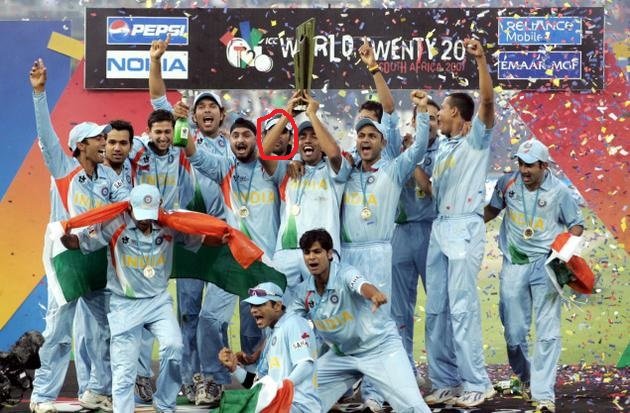 Asia Cup.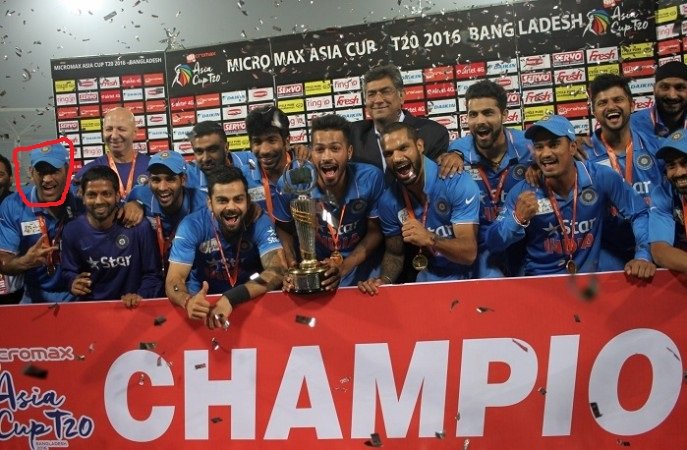 Couldn't even spot him in the World Cup 2011 group photo.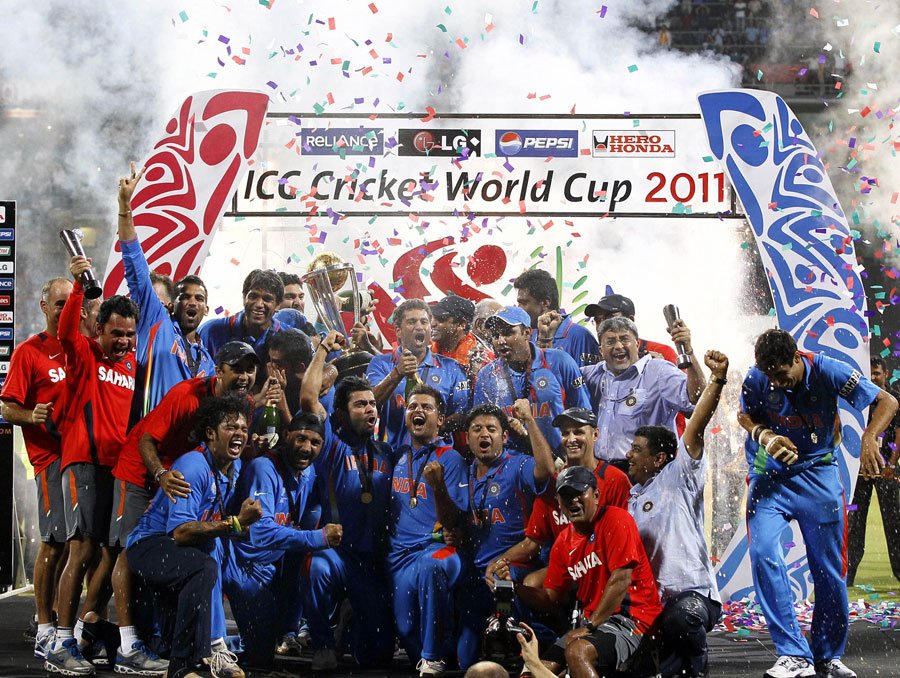 4. By helping an injured opponent before the support staff could take over
Faf DuPlesis was in his attacking best after making a century and South Africa was looking to set a mammoth target for India. After hitting a huge six, Faf lost balance and fell on the ground due to cramps. What did Dhoni do?
He threw off his gloves just like the times he does before effecting an important run-out.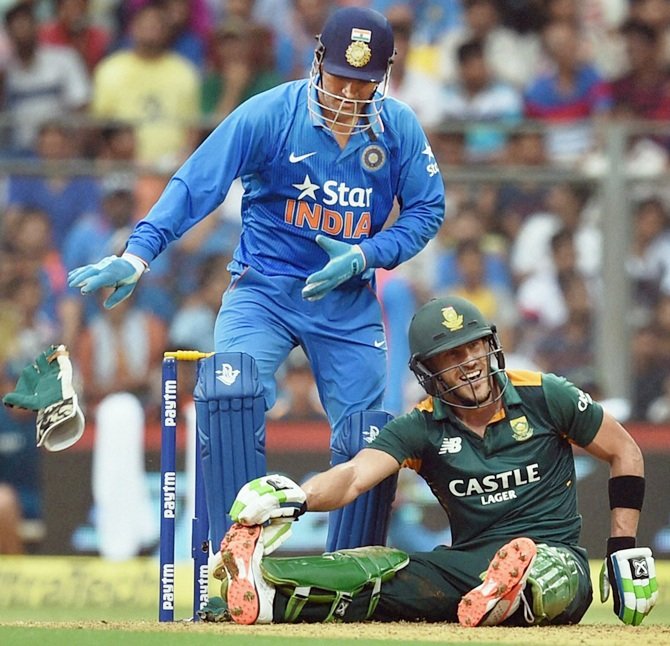 Except this time, the skipper helped an opponent in-from batsman with such dedication. How cool is that?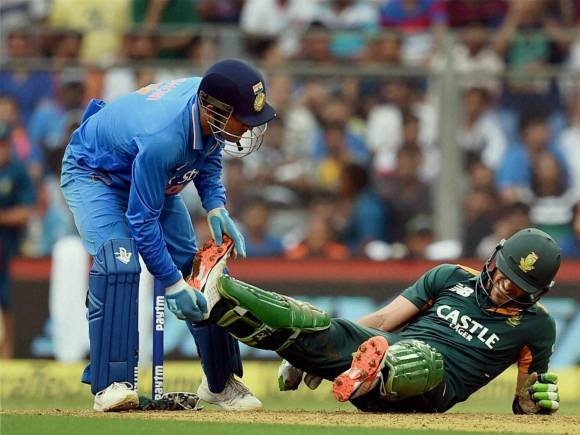 5. Getting haircuts from the same barber instead of an expensive hair stylist
Old habits aren't too hard to kill if you have shit loads of money but then MS is not one of those. Apparently, he still loves getting the low-key haircut at his house.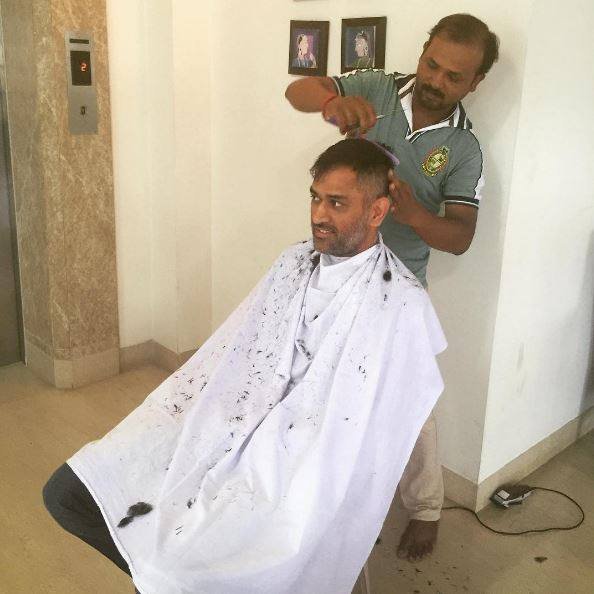 When Dhoni was working as a junior TT at Khagarpur Railway Station he used to visit a nearby tea stall owned by a man named Thomas. When Dhoni was in Kolkata recently, Thomas decided to go meet him. Not only did Dhoni recognise the tea stall owner, the former skipper took him out for a fancy dinner.
An emotional Thomas named his tea stall as, "Dhoni Tea Stall".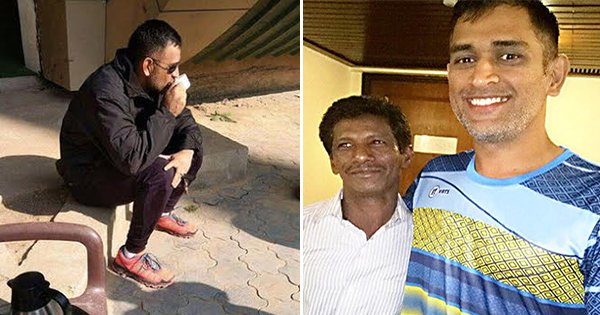 Seriously, this guy has given enough content for someone to even make a sequel of his biopic.
Dear MSD, never change.