There's nothing like home, is there? No matter where you go, it's always on your mind. Vacations are most welcome, but at the end of the day, you start missing your favourite corner, your bed, your little makeshift library or the balcony with a view that's entirely 'you'. And nothing compares to the feeling of being home once again, after days of separation. A home is a dream for us all and when we finally get down to building it, there's no stopping the artist within. We want to create a space that is a true embodiment of our aesthetics and unique choices.
When homes are so special and the centre of our individual universes, why not do something to bring out the absolute best in them?
Here are some hacks to make your den look like an art gallery:
Go for white walls to make a space look bigger and wider.
Walls play a major role in deciding what your house is going to look like. You can set up a minimalistic ambiance with plain white walls. This will give you an opportunity to play around with a wide array of artwork. The colours and designs on the walls stand out better against a bare background as compared to cluttered patterns or loud shades.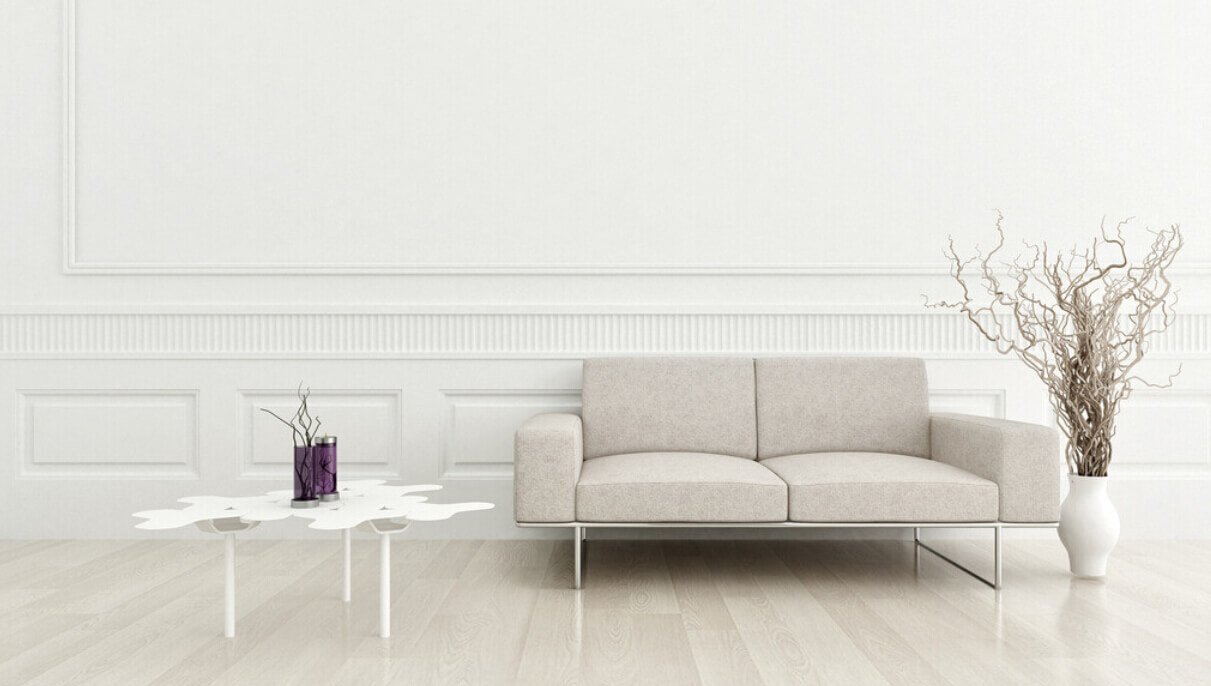 Or stay basic AND artistic with red brick walls 
There's nothing like a good, old brick wall! The best part is that you don't have to do much to achieve this look. This is pretty much what's beneath that paint or wallpaper on your wall. Just remove the surface and you're good to go. Rustic and earthy with rough edges, this style looks extremely appealing at all times and gives your home a loft kind of feel.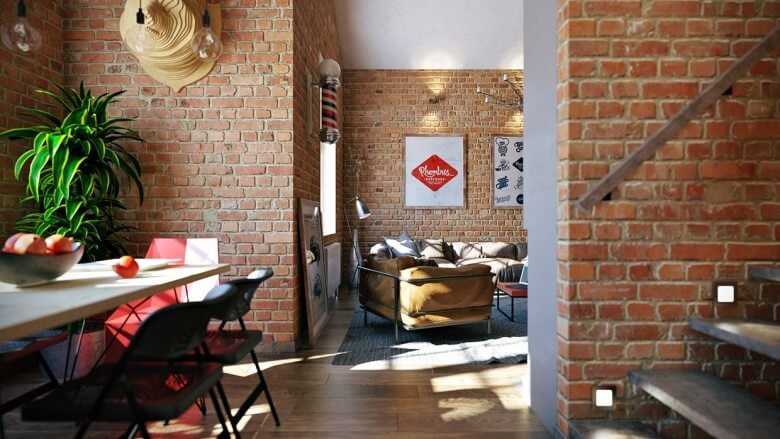 Fill your house with art installations and sculptures of all kinds 
Contrary to popular belief, you don't have to shell out a bomb to add these exquisite touches to your home. Depending on your personal aesthetics, you can pick up interesting pieces from your local wood markets, warehouse clubs or even a friend's garage. Picking up items while travelling is also a great way to go about it. You can gather artefacts from all kinds of destinations and make your home a museum of Indian and world culture!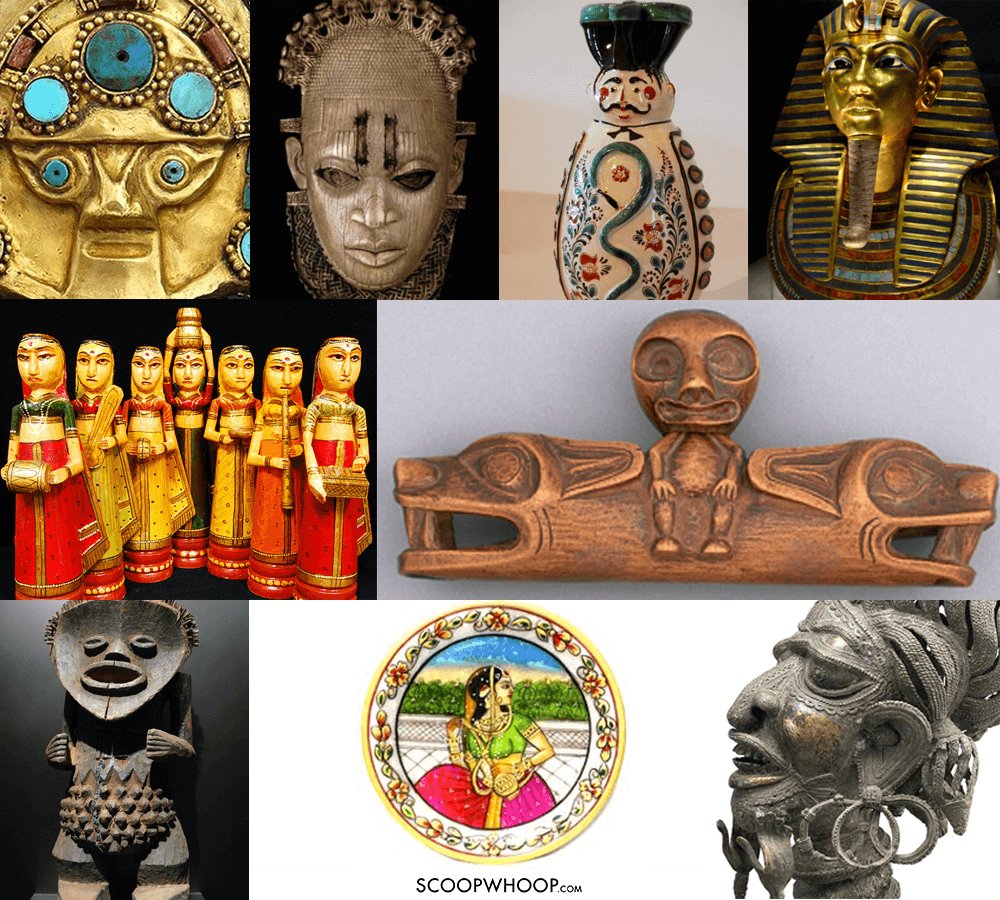 Smart lighting can give a whole new perspective to a space. Using light to enhance your wall hangings or frames, finding the perfect lamp for an antique table or placing dim yellow lights in a false ceiling, the gimmicks of lighting cannot be counted. Lights are a great way to shift focus on the desired areas too. You can also use fairy lights to give a room, a lounge feel.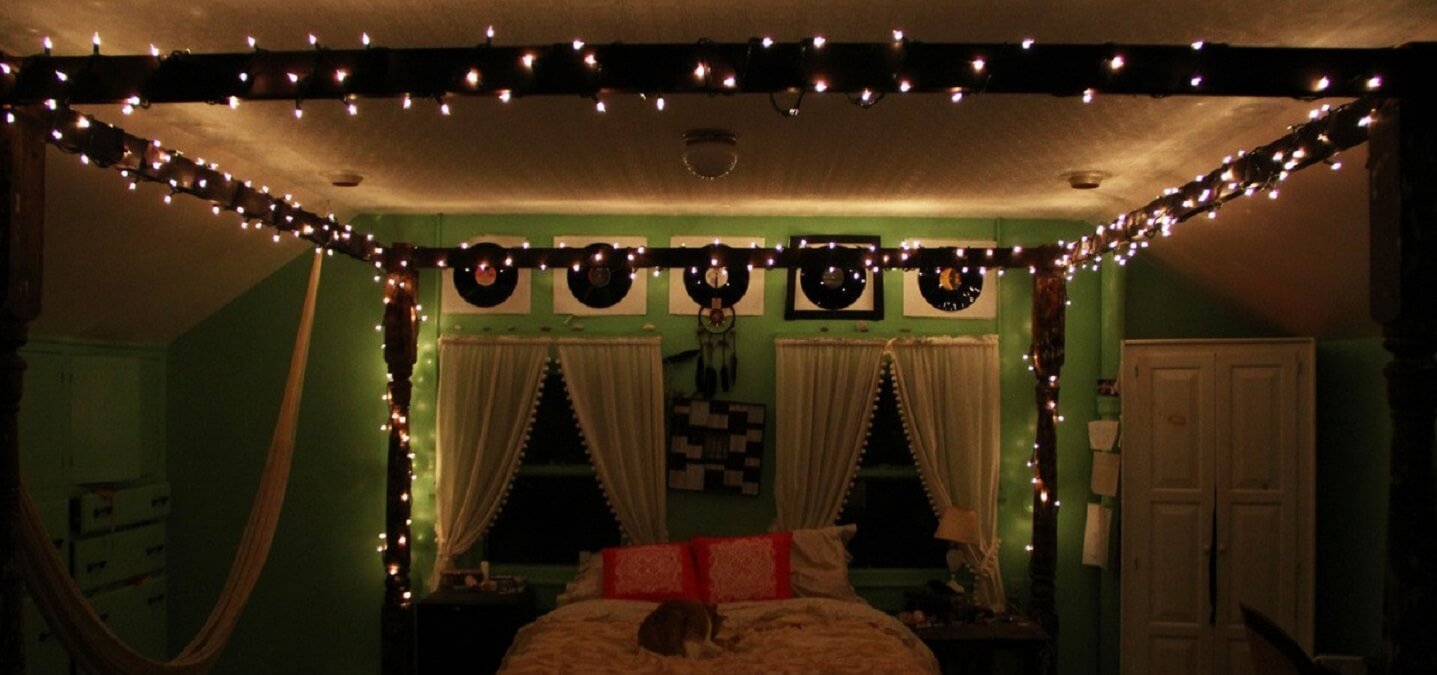 Don't play safe with furniture! Experiment to create something unique
The perfect bed to sleep in or the ideal study chair might require some trips to the furniture market, but apart from that, there are many innovative pieces in the market to pick from. Think a tiny, turquoise side stool clubbed with an orange centre table and a blue china vase. This alone might take care of one corner of the house. Make other similar combinations and your job's done.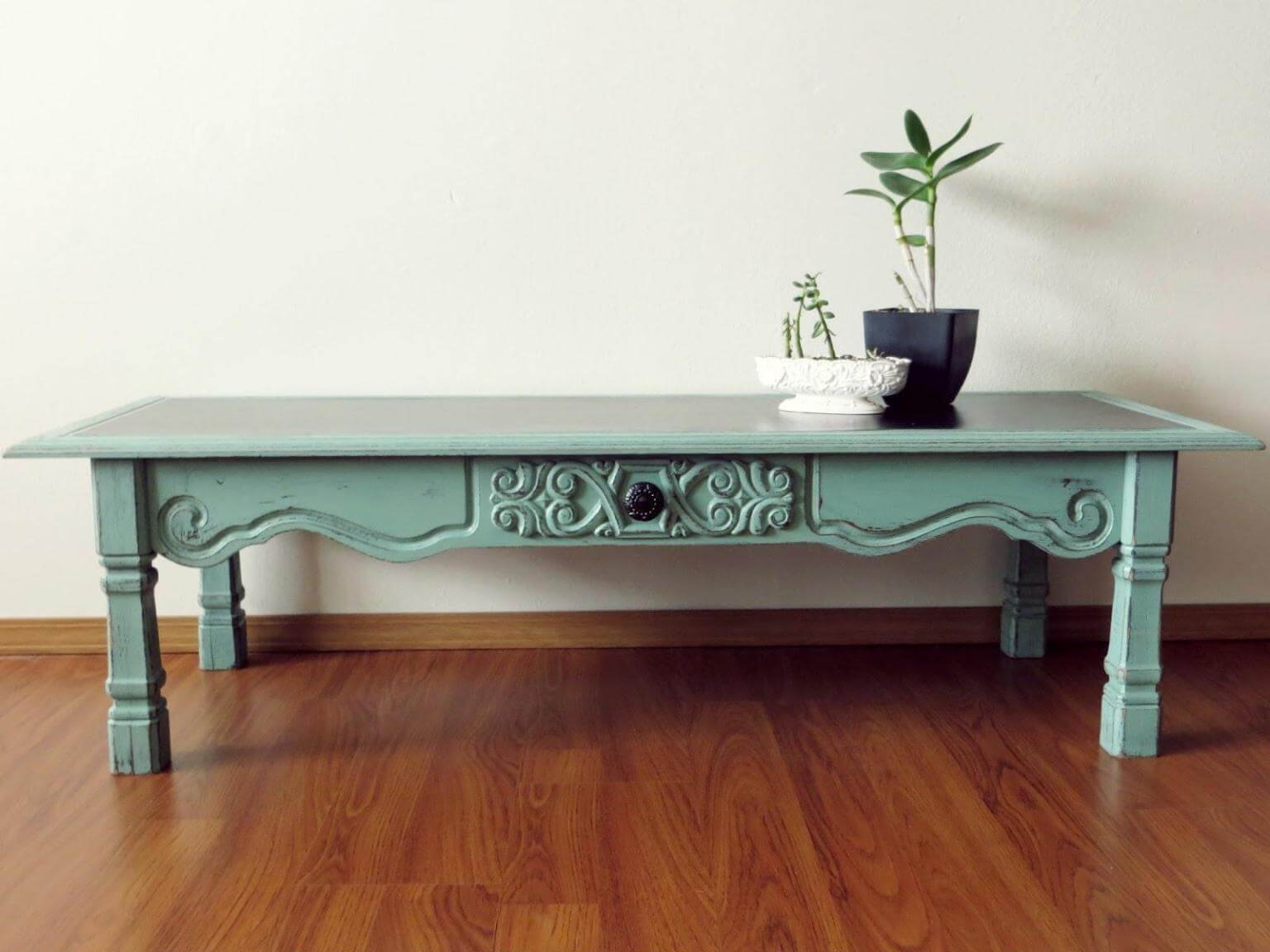 Add some life to your home with plants 
Not only do plants add a lush and vibrant touch to your surrounding space, they also keep you fresh and healthy. Probably the best kind of green there is! It's always a good idea to make room for nature in one's home.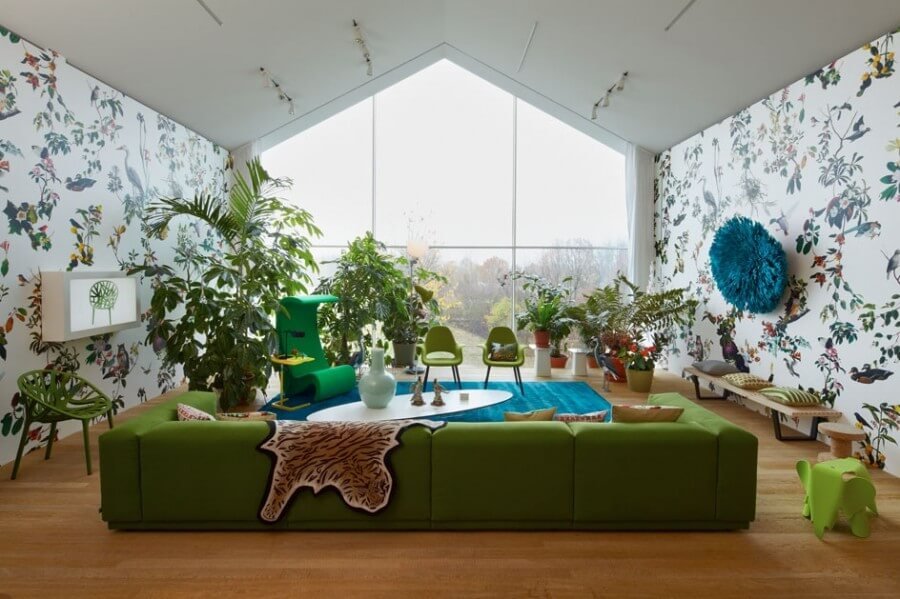 space. it in an office, mall or home. Fish look great in all colours, shapes and sizes, bringing fun wherever they are. They aren't very difficult to maintain either. So get yourself a cool, glass world of these marine creatures and enjoy their company everyday.
Aquariums are an incredible addition to any space
Be it in an office, mall or home. Fishes look great in all colours, shapes and sizes, bringing fun wherever they are. They aren't very difficult to maintain either. So get yourself a cool, glass world of these marine creatures and enjoy their company everyday.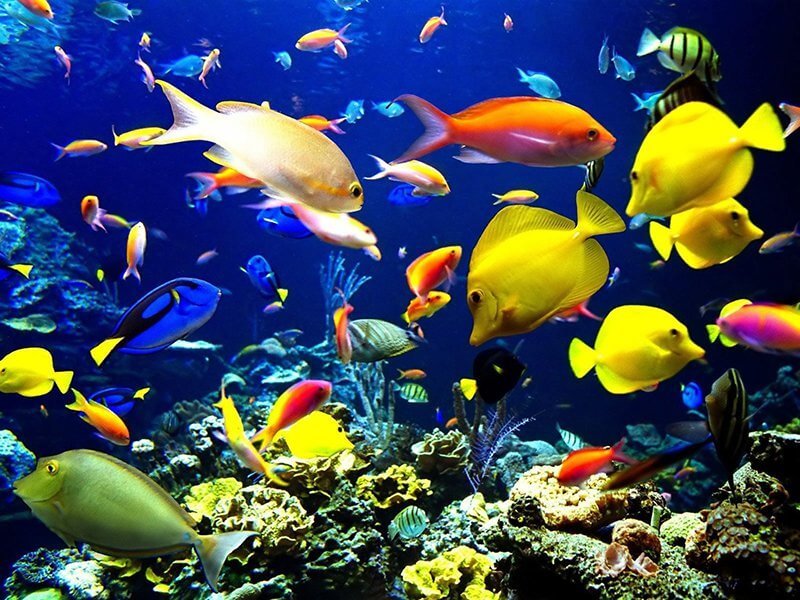 Get some glass windows and have class written all over your place 
, as they make an incredible design statement. They usher in lots of natural light and lend timeless appeal to a room. You can also opt for full-length sliding glass doors or windows in any part of your house, and place a line of vibrant flowers underneath or hang a wind chime. You'll find yourself in a completely different world if you do so. Using glass with any technique is always a shatterproof idea!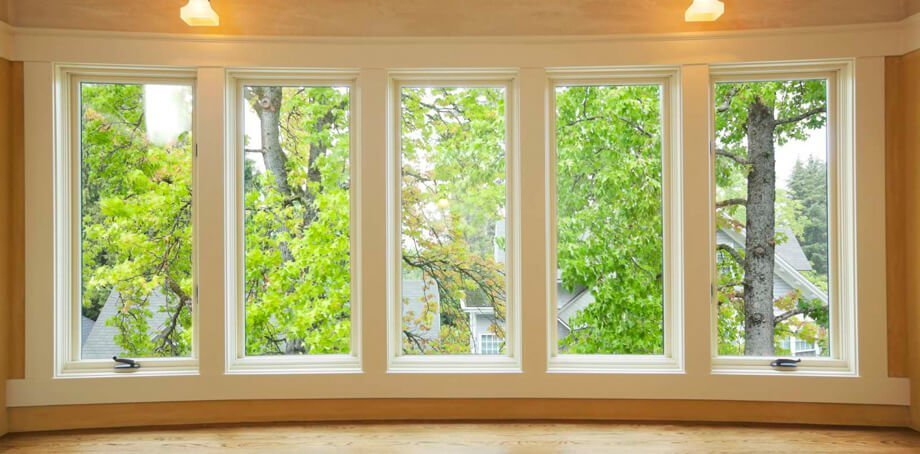 Indulge in a riot of photographs and paintings
Could be a collection of personal photographs or work of artists you admire. Abstract art always works and creates an interesting abyss of thought for visitors. Frames are of high importance here as they have the power to enhance whatever is inside. So, think wild and feel free to be outlandish with your choices.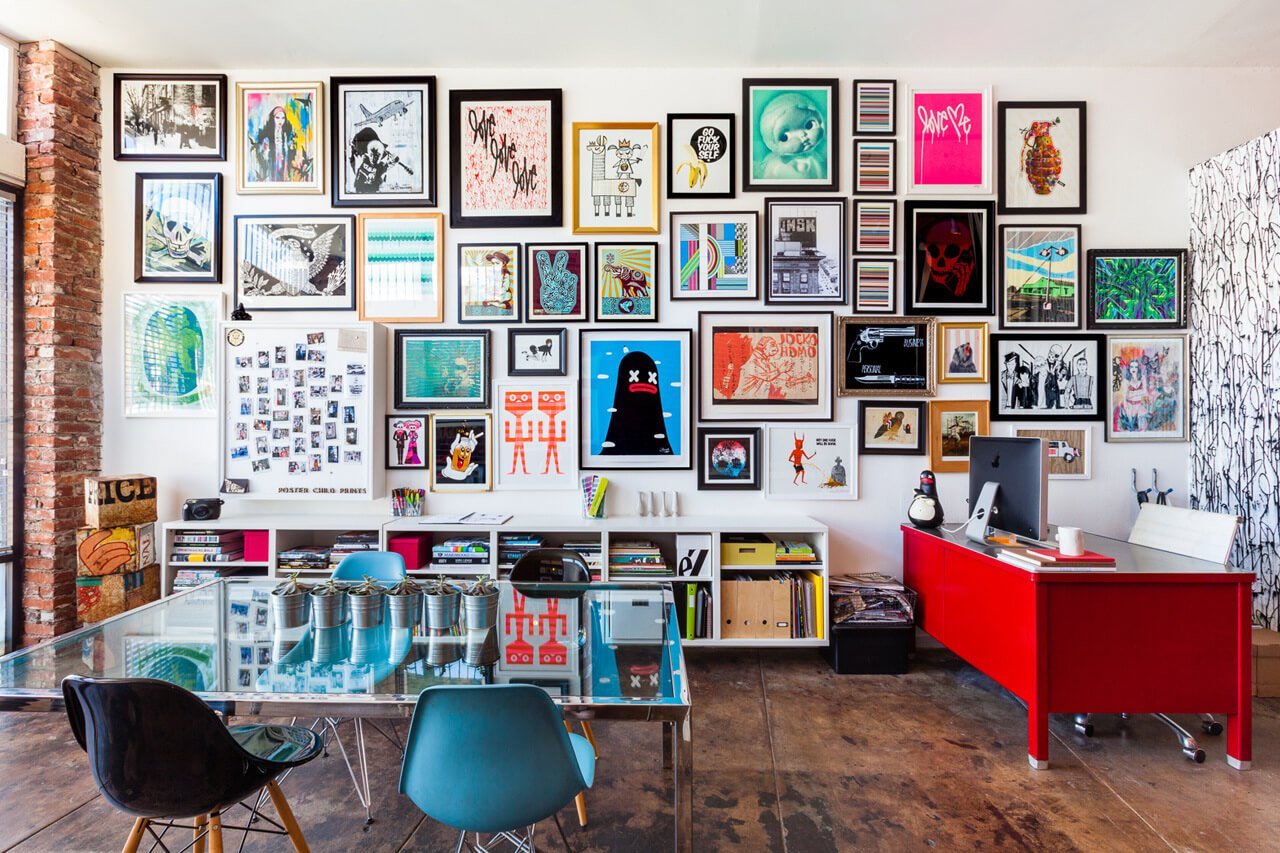 Have a tiny space? Make it look bigger by using lots of mirrors 
Just like images, mirrors too can be placed in all kinds of frames. The heavy or light ones, in wood, metal or ceramic, it all depends on individual liking. All kinds of colours and prints can be used. Mirrors can make any area look brighter, bigger and better, making them a hit with interior enthusiasts across the globe. It's good to be generous with the number of mirrors in one's house!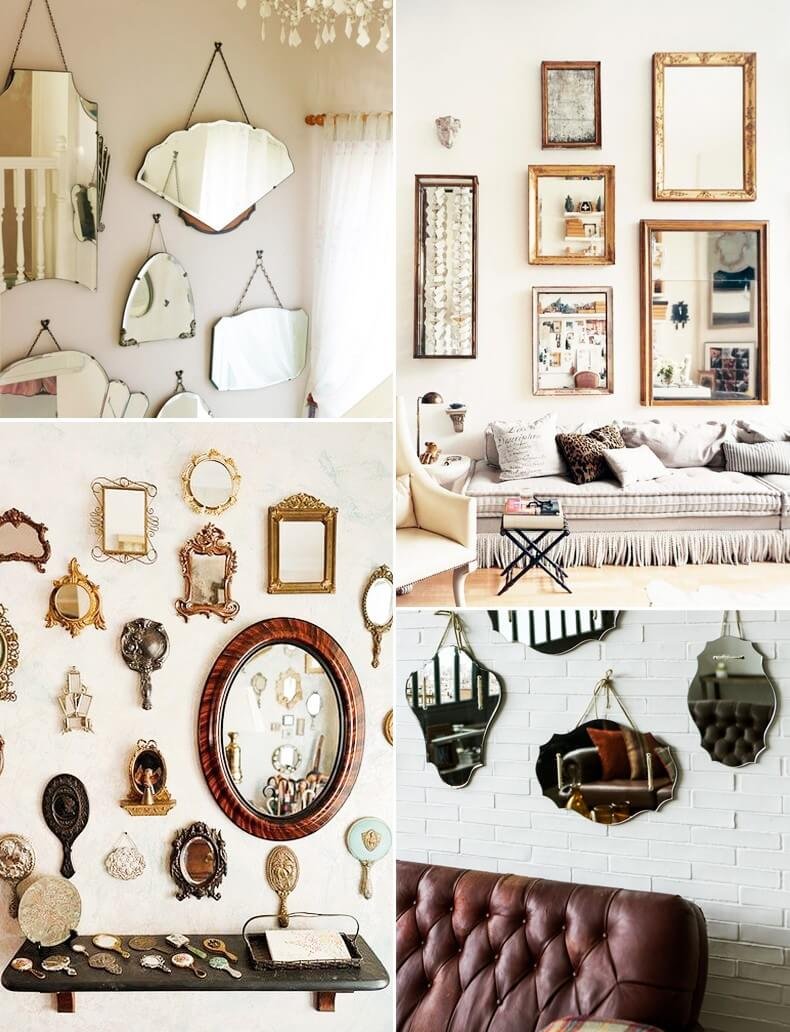 Many interesting fountains or mini 'waterfalls' can easily be found in markets. They look great, make you feel closer to nature and create an almost meditative vibe with beautiful sounds and splashes that flow through every corner.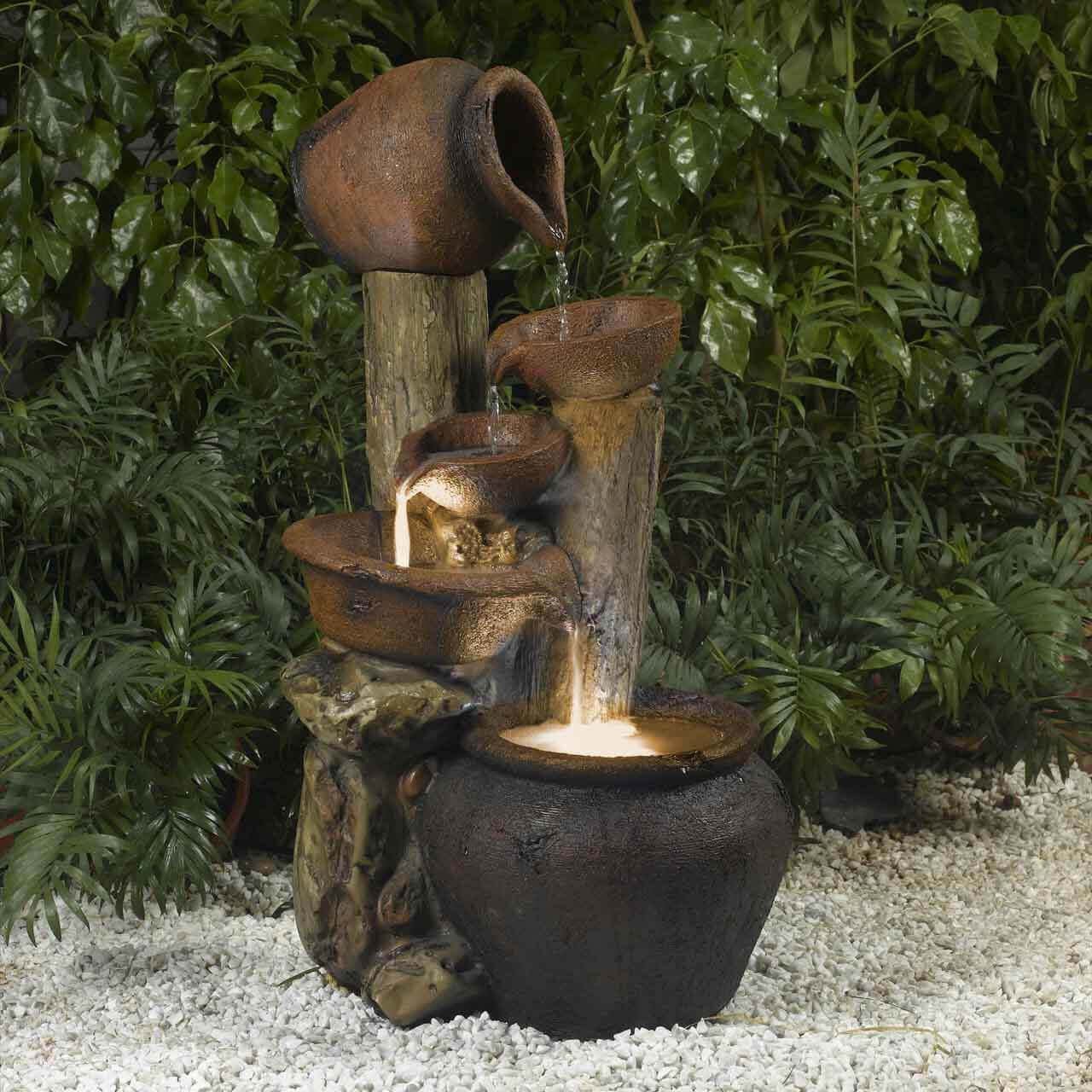 Experiment with boring old doors and splash some colour on them
Doors are usually the underdogs. People are yet to realise the potential of doors in transforming a space. From solid wooden frames to metal doors, carved wood to different varieties of wood such as rose, mahogany, teak, etc. – the options come in a long list. Doors can be heavy with stoppers or light with interesting decorative items such as signboards or doorknobs. Experiments with scraped or engraved wood usually work wonders.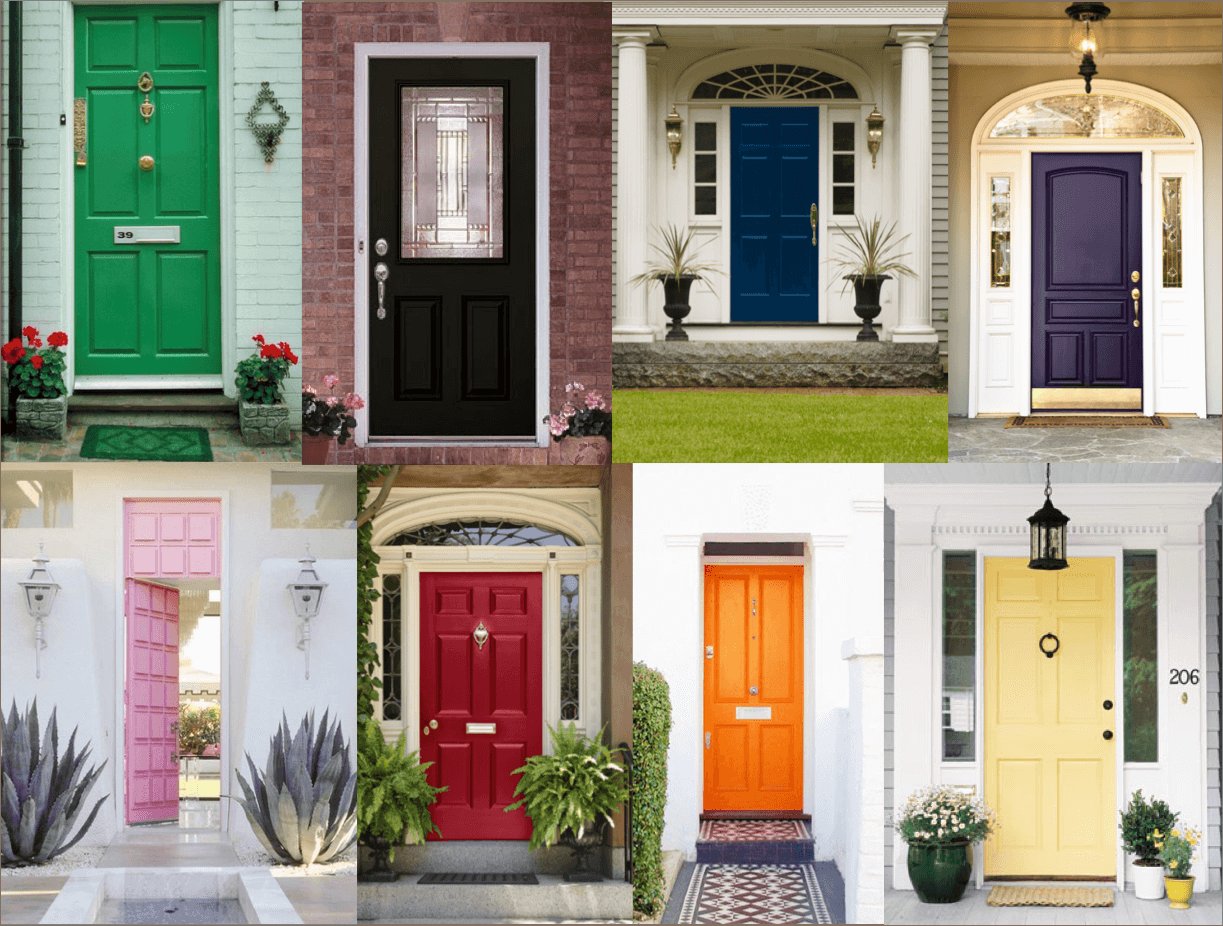 Don't hesitate to experiment with colours 
Be it vintage shades, a palette of pop colours, the daring blend of silver and gold or the classic black and white, you can always create combinations that become the running theme of your house. You can even choose different schemes for each rooms. There are so many colours to choose from!