If money and time were no object, where would you travel to?
It is a general belief that once a person is afflicted by wanderlust, there is no cure. If you are going through the same, you would nod in agreement. Because wanderlust is the gravest of all addictions. You are only at peace when you are travelling. 
But for the traveller in you, budding or otherwise, there is only as many places in the country. Till you exhaust every place in the country worth visiting, you could start wandering to some of the obscure ones. So, while you are being all thrifty and are planning your next trip, we thought we could lend a helping hand and compile another travel list of lesser known places for you.
1. Where: Dibru Saikhowa National Park, Assam
Why: Visit here for the feral horses
To begin with, we have a place in India with feral horses running free and a lot of us do not know about it. There is hardly any sight comparable to horses galloping on a grassy mound and across a grassland. The ancestors of these horses were left behind to fend for themselves by British troops after the World War II was over and they wandered off to the forests, eventually turning wild.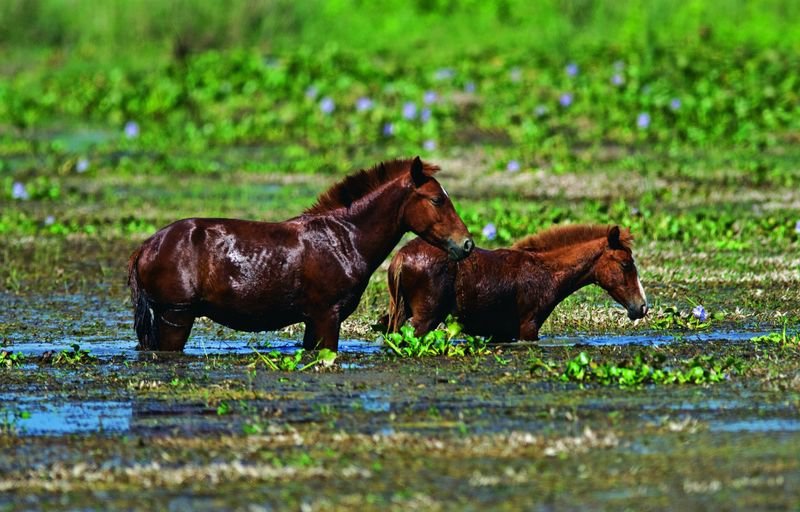 2. Where: Dhankushkodi, Tamil Nadu
Why: Becasue it is known as ghost town
If you are a fan of everything horror then Dhanushkodi is the perfect place for you. The history of this ghost town is unbelievably tragic. A cyclone marooned this town in 1964. It also washed out an entire railway line, along with an arriving train that had 115 people on board. This tragedy was discovered two days later and by then there was no one to save. The setting of Dhanushkodi is profusely creepy and the ruined church and railway station only amplifies it.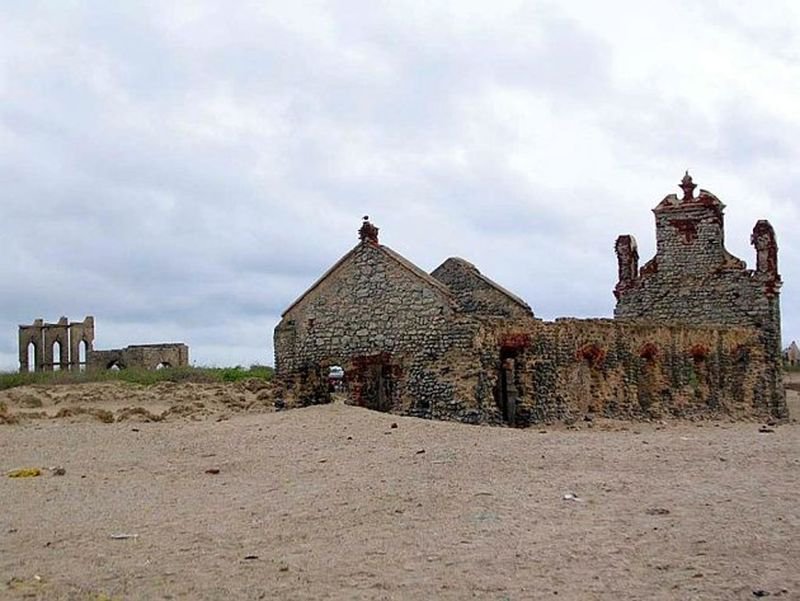 3. Where: Murud, Maharashtra
Why: There is a marine fort here 
The Murud-Janjira Fort is situated on a rock off the Arabian Sea coast, reached only by a sailboat. Originally the fort had 21 bastions, which still stand, along with many cannons of native and European make. There is a freshwater lake within the ramparts of Murud-Janjira.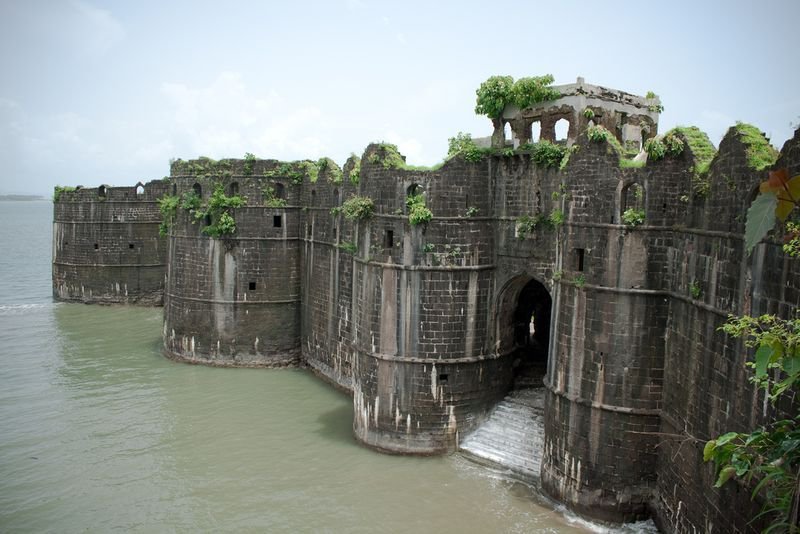 4. Where: Tharangambadi, Tamil Nadu
Why: For its Danish heritage
Imagine a Mediterranean town but with Danish influence and now imagine that in India, that is Tharangambadi or Tranquebar for you. Two centuries of Danish lifestyle and culture left a lasting imprint on this panchayat town's culture and architecture. The beauty of Tranquebar is unparalleled.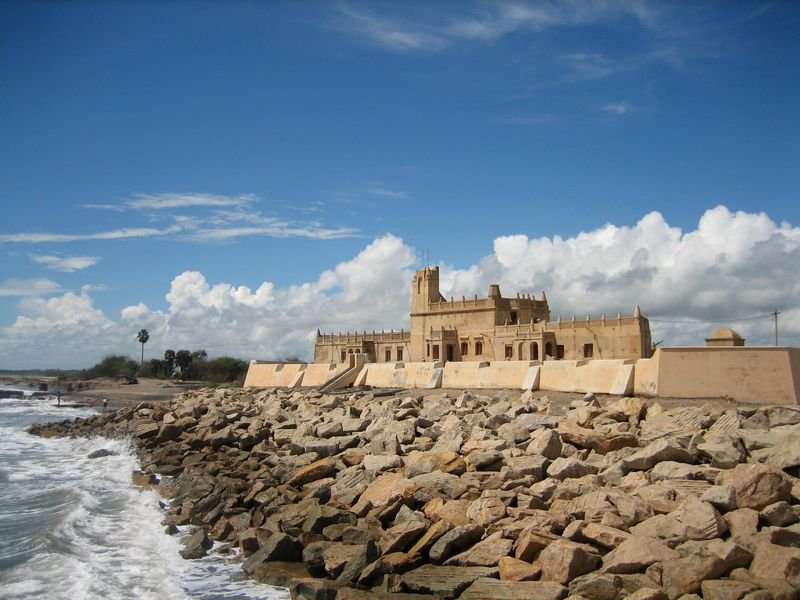 5. Where: Tuophema, Nagaland
Why: Because it is a Tourist Village that will acquaint you with Naga hospitality  
With traditional Angami Naga-styled huts, the Tuophema Tourist Village will give you a glimpse of the Naga village lifestyle. The village is run by several clans and they also arrange for village walks and conduct treks. Most importantly, the community kitchen will serve you traditional food and rice beer, missing out on which is a grave crime.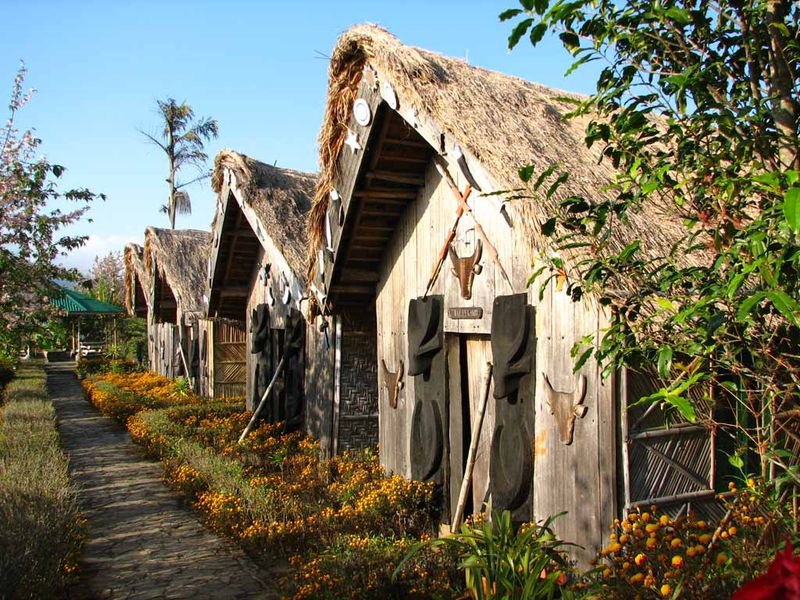 6. Where: Mandu, Madhya Pradesh
Why: Visit here for the medieval fortified city 
Mandu was a fortified city even back in the 6th century AD. This fortress town stands on a rocky outcrop and was strategically situated there for defence purposes. The fort wall encloses a number of masjids, palaces, tombs, pavilions, reservoirs, temples and darwazas. While visiting here, do not miss out on the romantic legend of Baz Bahadur and Roopmati.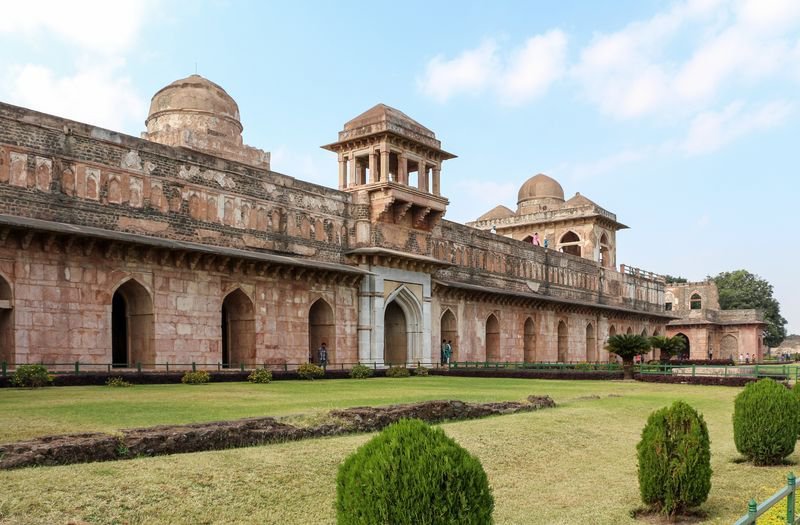 7. Where: Lungnak Valley, Jammu & Kashmir
Why: Because the Phugtal Gompa, built around a cave is unmissable
Home to around 70 monks, Phugtal Gompa is an early 12th century-cave monastery located in south eastern Zanskar. Made of mud bricks and stone, this monastery almost hangs from the mouth of the cave. Another thing that makes Phugtal unique is that it can only be reached by foot. And when you do reach here, look for the fabled healing spring.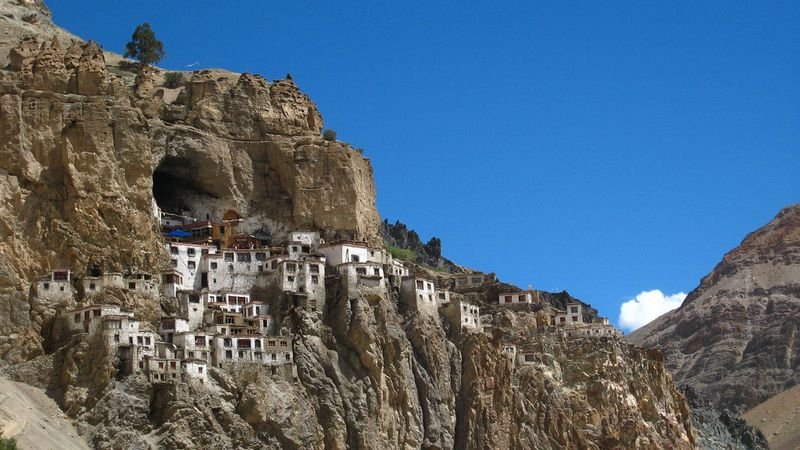 8. Where: Mawlynnong, Meghalaya
Why: For the fairy tale village, dubbed as Asia's cleanest village
If you have ever wanted to be part of a fairy tale village, then do not give up hope, there is one closer to home. Mawlynnong is also known for its cleanliness. Situated close to the Indo-Bangladesh border, there are points in the village from where you can see the neighbouring country. There is also a living roots bridge not very far from the village. While here, do not miss the adorable but suspiciously frail-looking tree houses.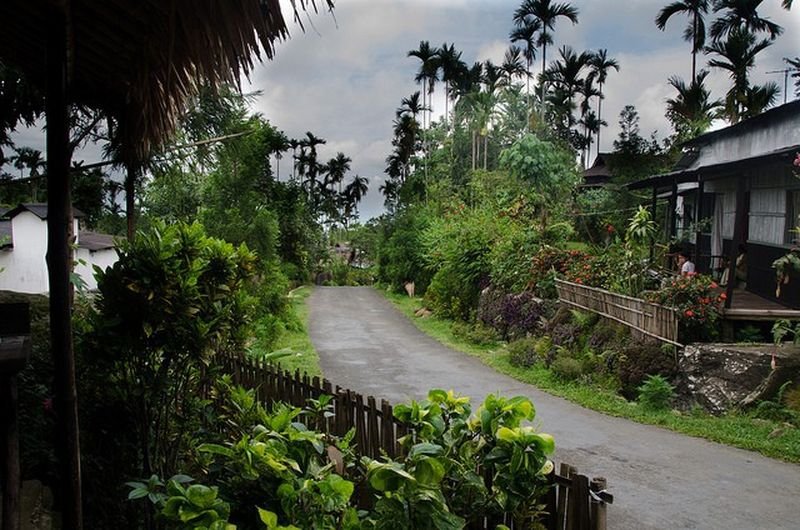 9. Where: Champaner-Pavagadh, Gujarat
Why: For everything from its fortress to its Chalcolithic site 
You will be spoilt for choice here – there is a Chalcolitithic site dating back to the Bronze Age, there is an ancient Hindu hill fortress, there are remains of the 16th century historical capital of the state and not to mention mosques, temples, tombs, stepwells and tanks. If you are a history buff, then Champaner-Pavagadh is the perfect place for you.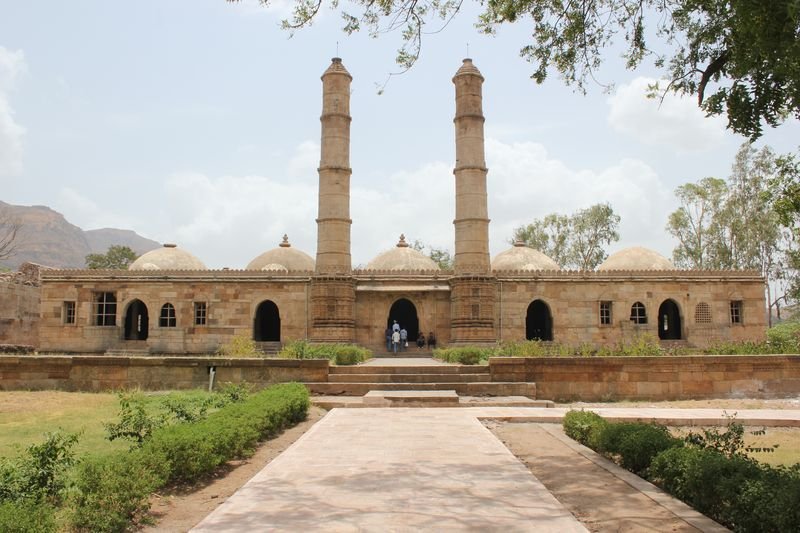 10. Where: Gandikota, Andhra Pradesh
Why: Because it is India's answer to the Grand Canyon
There are forts and ancient temples and a Jamia Masjid but all that fades in front of what Gandikota is known for – the canyon. The Pennar river cuts through the canyon, 300 ft below, flanked by impassable hills of red granite. Another thing that makes Gandikota unmissable is that it is almost unexplored.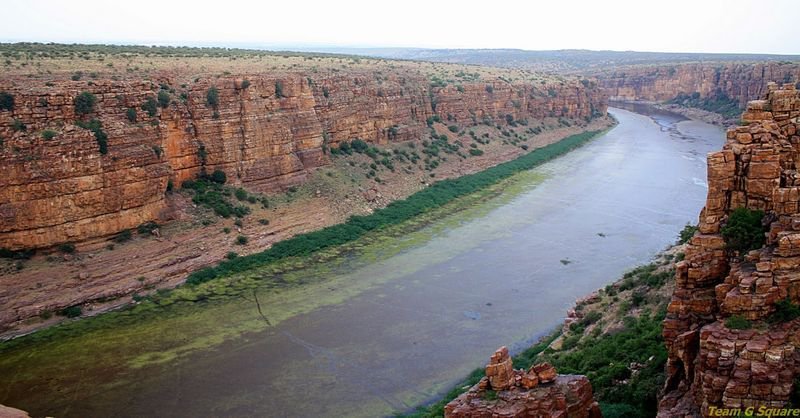 11. Where: Shekhawati, Rajasthan
Why: For its havelis with unusual frescoes
What is so unusual about these frescoes, you ask? They are attention-grabbing and quite often, whimsical. The painters who painted these murals either did not really understand what these meant or misunderstood or just had an exceptionally fertile imagination. From images of family members and mythological characters to brand-new inventions and logos, there is nothing under the sun that has not been painted on those facades.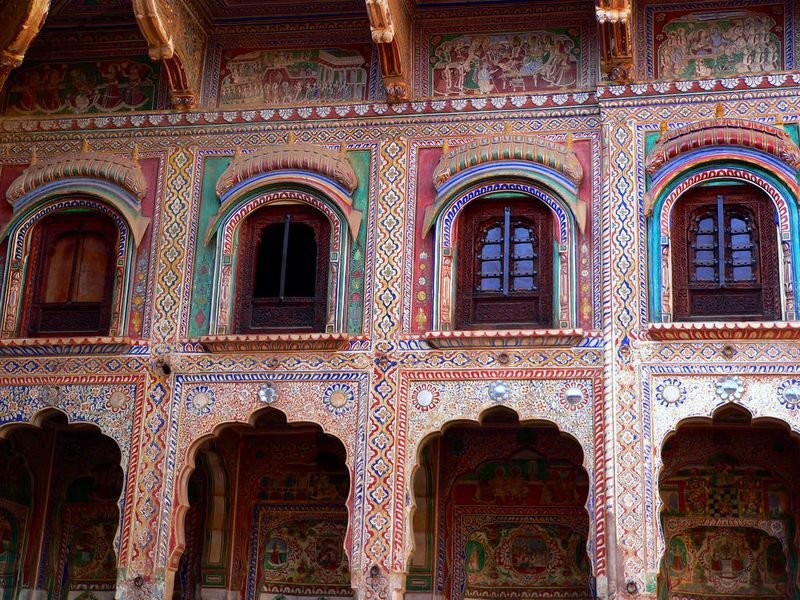 12. Where: Rakhigarhi, Haryana
Why: It is one of the sites of Indus Valley Civilisation
Sitting in the dried-up bed of the Rig Vedic Saraswati river, Rakhigarhi is the biggest city of the Indus Valley Civilisation that has been discovered till now. It is possibly even the first city of Indus Valley. The artefacts that have been discovered here date as back to as 5,000 BC. Most of the city is yet to be unearthed but discoveries till now include precious stones, gold, jewellery, fire altars, toys, seals and drainage systems, paved streets and terracotta bricks have also been unearthed.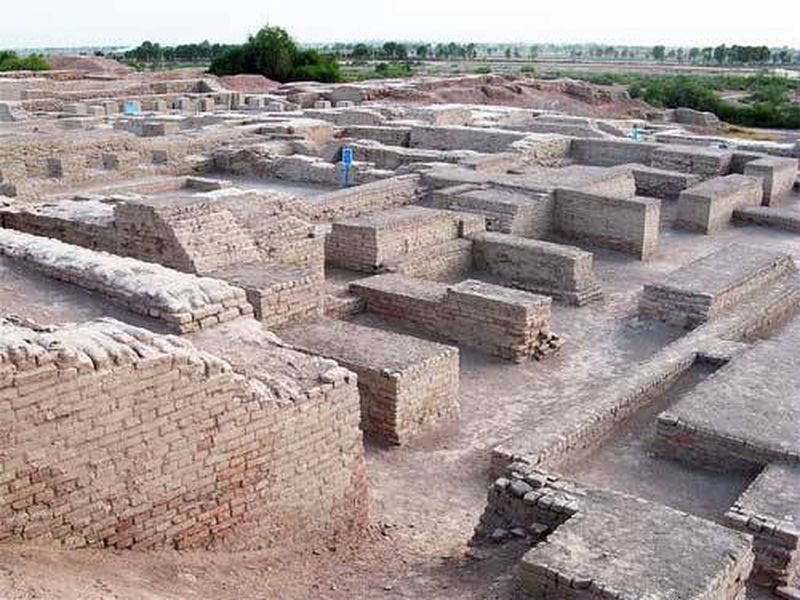 13. Where: Shettihalli, Karnataka
Why: Because of its drowning church
When you are here, you must take  coracle ride around its submerged ruins. Only the main frame of the church and its spires remain, everything else have been long gone. When the French missionaries made this church, they made it with plaster laced with eggs and jaggery and it is still doing a good job of holding the walls. One must also time the visit with when Hemavathi river swells up washing the church underwater.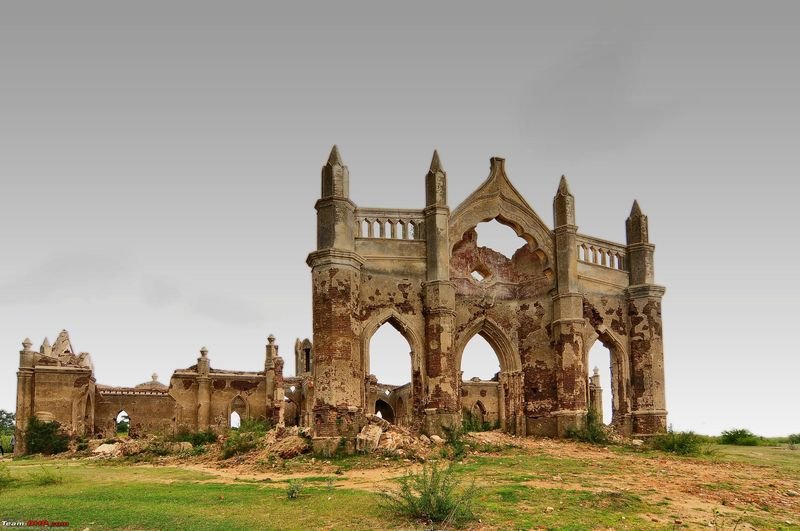 14. Where: Edakkal, Kerala
Why: For its caves with neolithic etchings
These caves are located beside an ancient trade route and have pictorial writings dating back to 6,000 BC. These glyphs inside the caves are of three types, with the oldest dating back to 8,000 BC. There are evidences that show that the caves were inhabited at different points of history.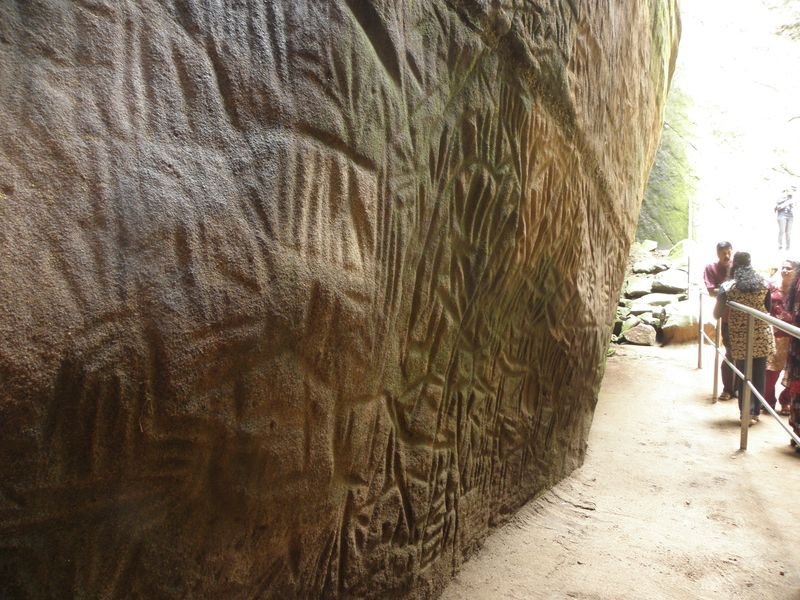 15. Where: Loktak Lake, Manipur
Why: Because it has a floating national park
Keibul Lanjao National Park, home to the endangered sangai or brow-antlered deer, floats on the ancient Loktak Lake. The floating national park is the result of decomposed masses of vegetation and soil, locally known as phumdis. Another reason you must visit here is because you will not believe in the existence of such a surreal place unless you see it for yourself.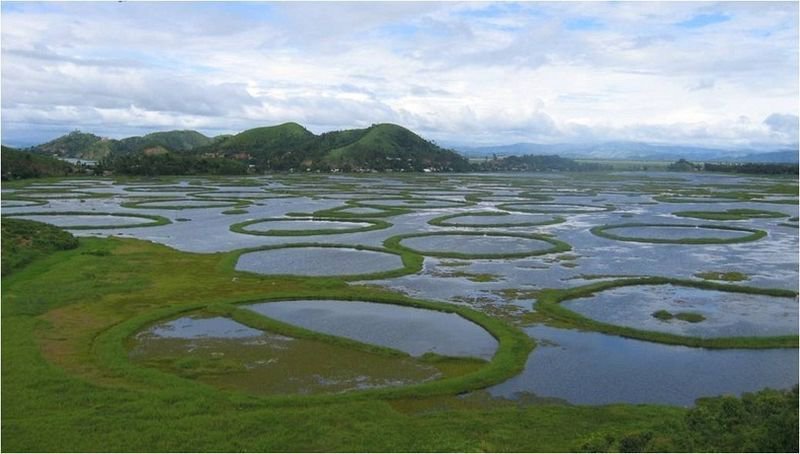 So, if money and time were no object, where would you travel to?