If you are anything like me, then your shoelaces give you a very, very tough time. If you are anything like me, then you also probably cannot do without your favourite sneakers. So, 5-Minute Crafts, who are known for being the saviour of humanity by showing all the short-cuts to a good life have come up with a very simple and clever video that shows us klutzes how to stylishly tie our laces. 
One can go all simple like this…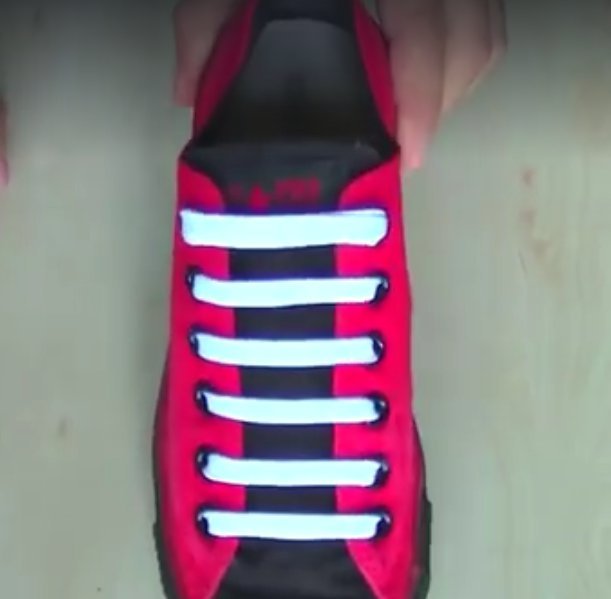 … or take it a notch up and get the laces to look like this.
Unlike me, if you are a pro, then dazzle everyone with your swag…
… or just casually blow everyone's mind with this awesome pattern.
Best part is that these do not take time at all! You can watch the entire video here:
Go ahead then, unleash your coolness. You can thank us later.
H/T: 5-Minute Crafts