Desperate to clear the class 10th & 12th exams, students writing the UP board exams came up with the most bizarre and hilarious excuses to convince the evaluator to give them minimum marks required to pass the test, according to the Hindustan Times.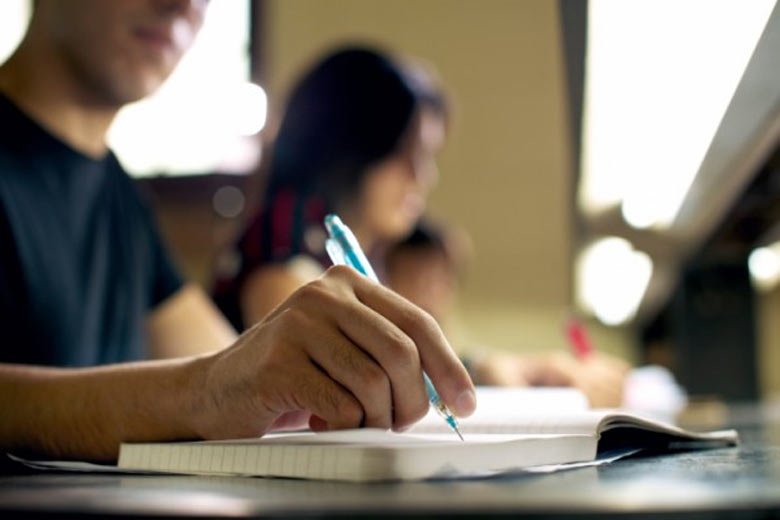 Around 1.40 lakh teachers have been evaluating over 5 crore answer sheets of UP Board high school and intermediate exams. Owing to the strict anti-cheating measures taken by the board this year, students who weren't prepared resorted to making emotional appeals to the evaluators.  
A teacher checking copies at the Government Girls Inter College received an answer sheet which read:
I come from a very poor family and lost my father very early. I am forced to work and look after the needs of my siblings. I beg you to pass me. It would be a great favour to me and my family.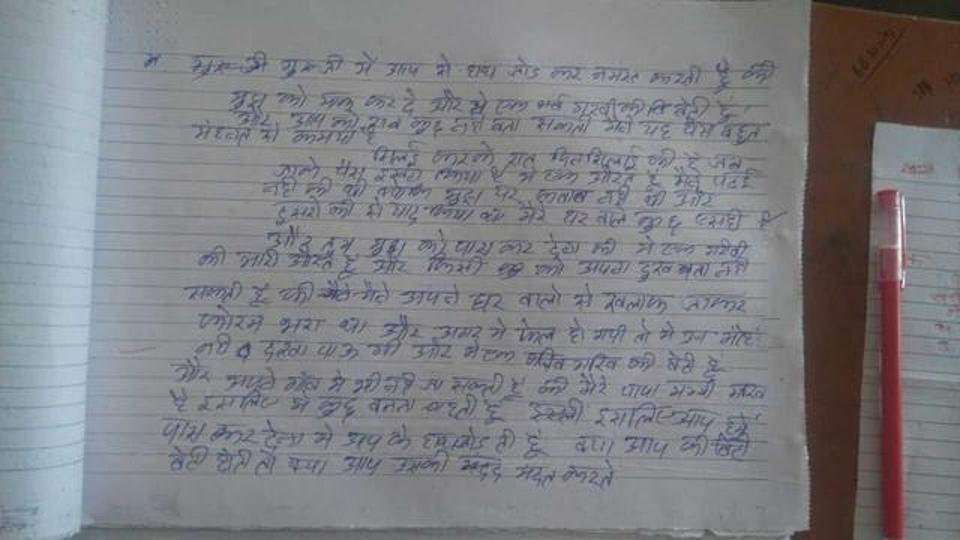 One girl pleaded for marks asking the evaluator if he had failed her if it was her daughter in her place. She wrote:
With folded hands, I request you to forgive me. I am from a poor family and have saved this money by stitching clothes. I did not have books for studies. I had to make do with other people's books. I implore you to pass me. 
Some even went to the extent of bribing the evaluators by pasting currency notes inside.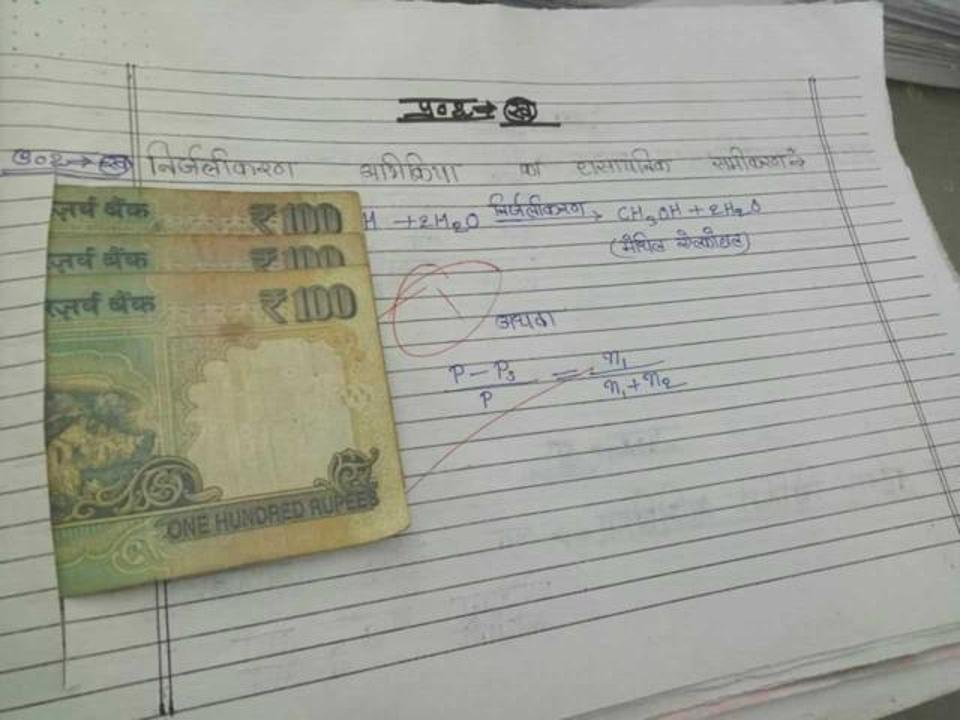 One of the students made an honest (apparently!) confession and blamed how falling in love with a certain Pooja distracted him from studies. He wrote:
Sir, I studied till high school sincerely and got good marks. But after falling in love with Pooja, I could not study well for this exam as the love story distanced me from studies. Sir, very, very sorry for writing this.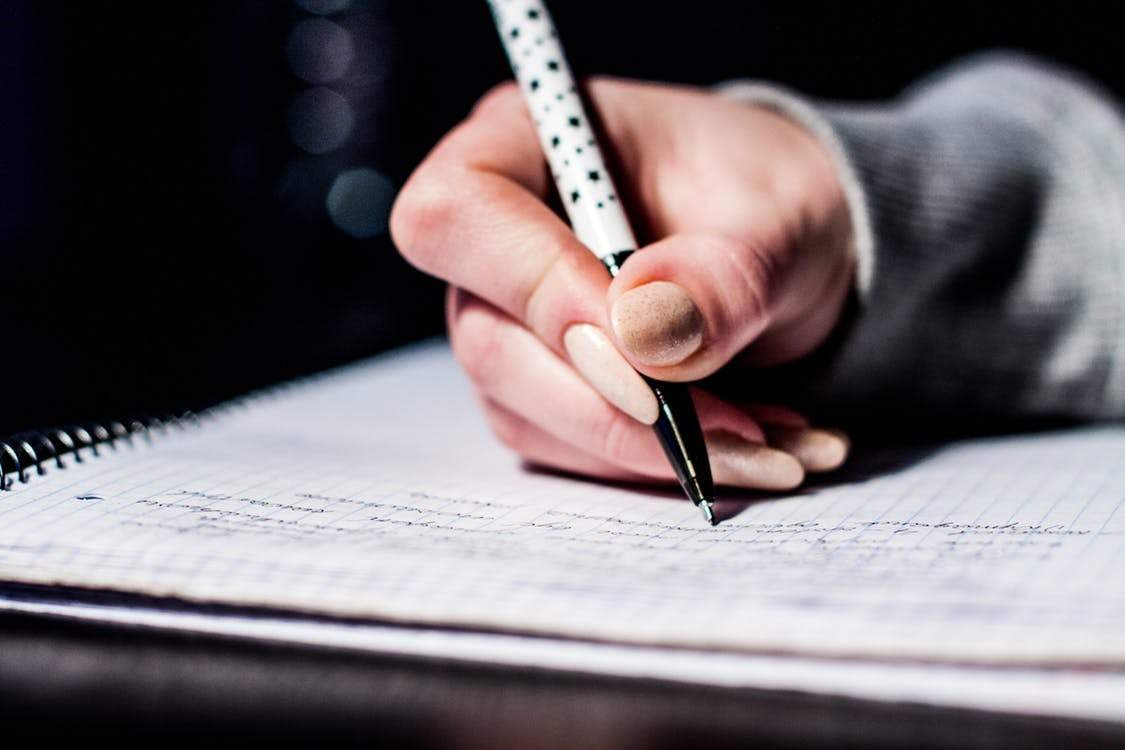 Another student went a bit too far and wrote a rhyming couplet requesting for passing marks. It read:
"Chitti Chitti ja sir ke pass, sir ki marzi, fail karein ya pass." (O letter, go to the teacher. Now it's up to him whether he passes or not) He further wrote: "Guruji pass kar de." (Sir please pass me)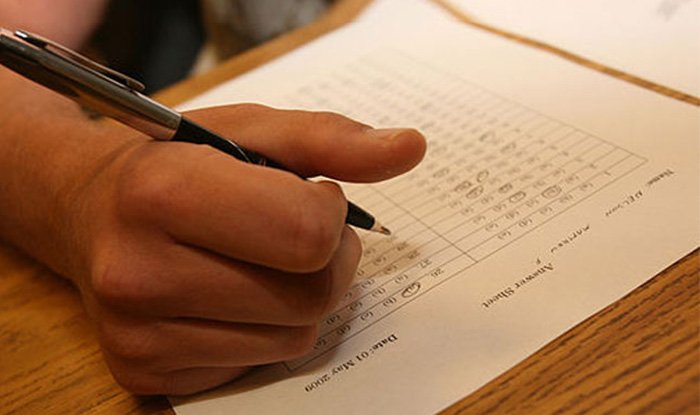 Whether these requests are genuine or just tall tales, the teachers are obviously going to evaluate the students on the basis of their answers.
Speaking on the condition of anonymity, one of the evaluators told HT:
Appeals of all kinds are being found in answer sheets. Some appeal to your heart while others sound fake. But nothing can be done as we award marks based on just the answers they are expected to write for the questions given in the question papers.