Everyone knows how hard working the women living in the hilly areas are. As it is, life in these tough terrains isn't easy. Doing everything from fetching water to looking after the cattle, working on the farm and taking care of the entire family, these women don multiple roles to the best of their abilities. 
So, when these hard-working women in Daang, a village in Uttarakhand, felt that they were left out by political parties while making an important decision about their forests and development of the region, they took matters into their own hands.
Opposing the political parties' decision of constructing a road on a longer route, which will also pose heavy damage to the forests, these women are now constructing their own road.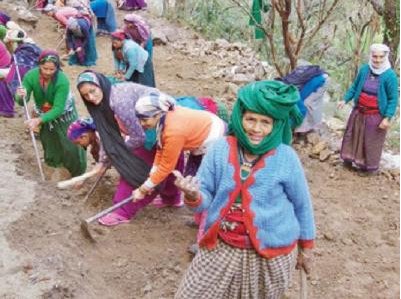 Back in 2012, the Gaumukh Uttarkhashi stretch, which is around 100 kms long, was declared ecologically fragile to prevent further damage due to developmental activities. While this was being notified, it mandated that women will also be consulted during its implementation, which restricts the construction of large hydropower projects, roads and commercial riverbed mining.
Now, on one side, the government maintains that 5 public hearings were held and everyone unanimously opposed the notification. While on the other hand, these women, who have united under the 'Uttarakhand Mahila Manch', state that they were not called to participate. As reported by TOI, Pushpa Chauhan, a member of the manch, said:
"Not just the ESZ policy, had women been consulted before large dams such as the Loharinag Pala on the Bhagirathi were built, we could've stopped this destruction. Not a single woman along the 100-km stretch was heard on the ESZ."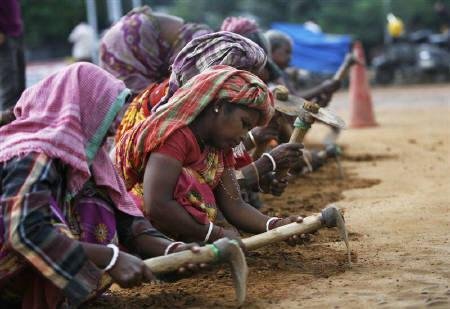 The main issues for women are water and forests as everything from cattle, fodder, farming and firewood, depend on them. And there's always a danger of wild animals attacking them. As much as these women want development, they don't want it at the cost of cutting their forests. And for the same reason, they took up tools and began constructing a road themselves because the one proposed by the government is longer and involves chopping of hundreds of trees that they have planted.    
Women in their late eighties, who had participated in the famous Chipko movement of the 1970s, are also a part of this mission and together, they've decided that they won't vote unless one of the political parties help them build their road. 
They sure are powerpuff ladies.