Life is a whole lot of ups and downs. One moment, you're celebrating an achievement and the next moment, life as you know it, shatters. Well, we gain some and lose some but it all seems like a decent balance as long as we have our loved ones by our side.
But when you lose one of your dear ones, there is no recovering from that. Death doesn't spare anyone. It is easy to make peace with that fact till you lose a parent to it. Vikas Khanna, our favourite Indian chef, went through this heartbreaking experience just two years ago.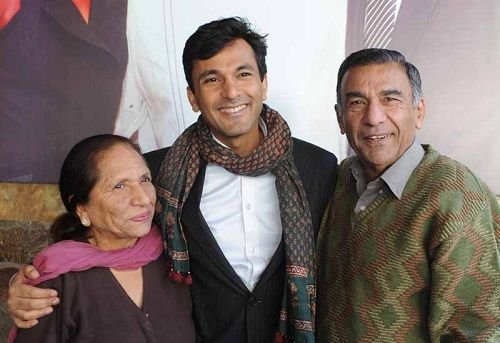 He took to Facebook to write about his loss today. He wrote:
"On Jan 31, 2015, as a morning ritual I called home and to speak to my Mom and Dad. Dad was super excited for 2 reasons, Serena Williams was playing Finals for Australian Open and Mercedes had signed me up for their association. He told me that it was his dream to drive his son's Merc. I laughingly said that why didn't you tell me before, he joked and said "you had never asked." We laughed as usual and disconnected.
You can read the post here.
No one knows what life will throw at us next. Will keep your words in mind, Vikas Khanna.