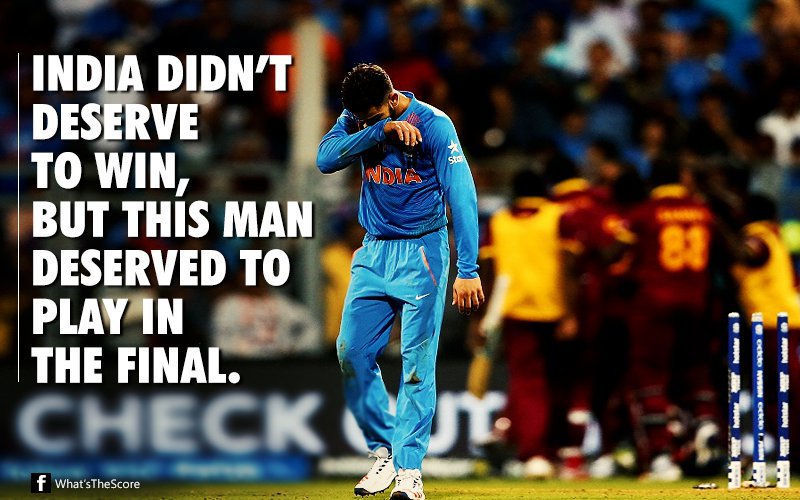 There's more truth in those words than anything else as of now. Virat Kohli carried the team to the semifinal of the World T20. In fact, he almost won us the semifinal as well. An impeccable unbeaten 89 off just 47 balls and also a wicket when India needed it most.
He came through for us whenever we need him… Against Pakistan…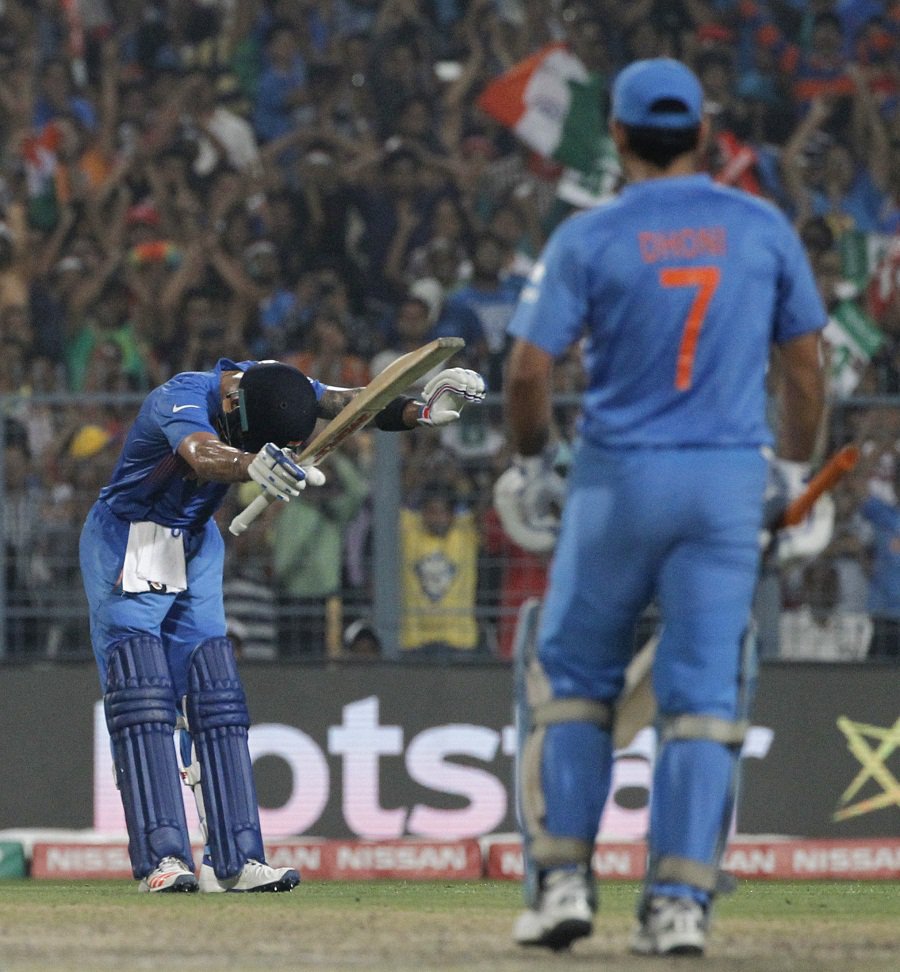 And against Australia…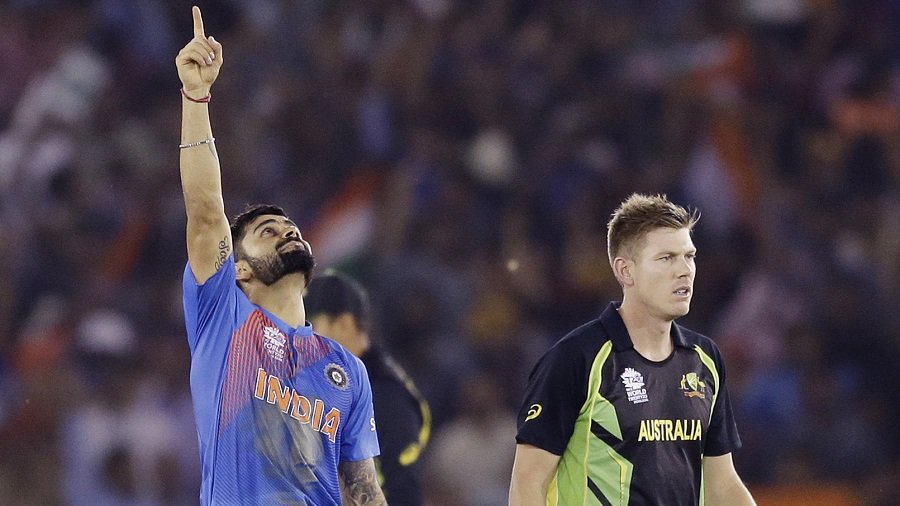 When we lost, a billion hearts cried. If we felt that way, can you imagine how gutted he must have felt? A pure athlete in his prime, giving everything for the country, leaving it all out on the field. He took the burden and carried it with all his heart.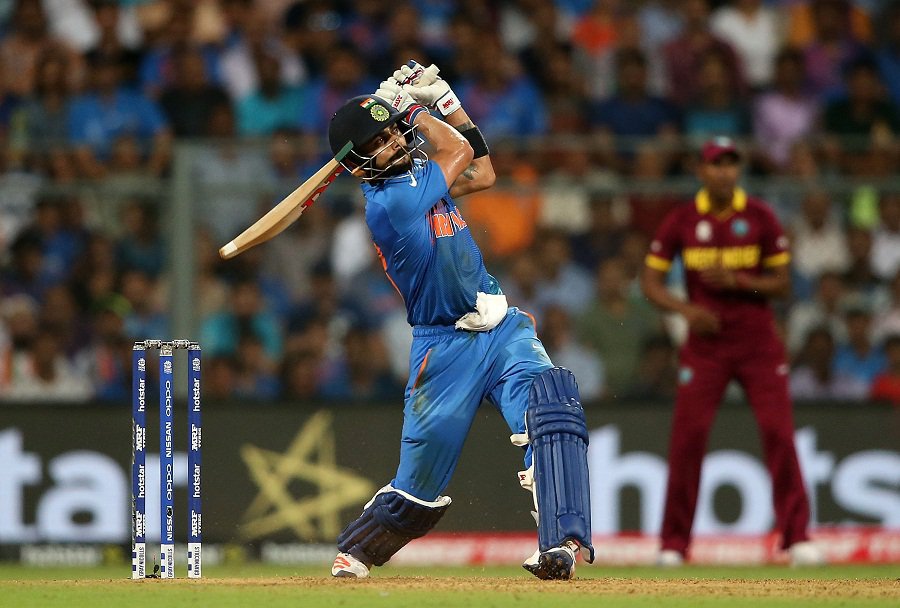 Our loss to West Indies in the semifinal took away the dream of a second World T20 trophy. But Virat's message to the Indian fans proves that there is no reason to worry, there is no reason to be sad.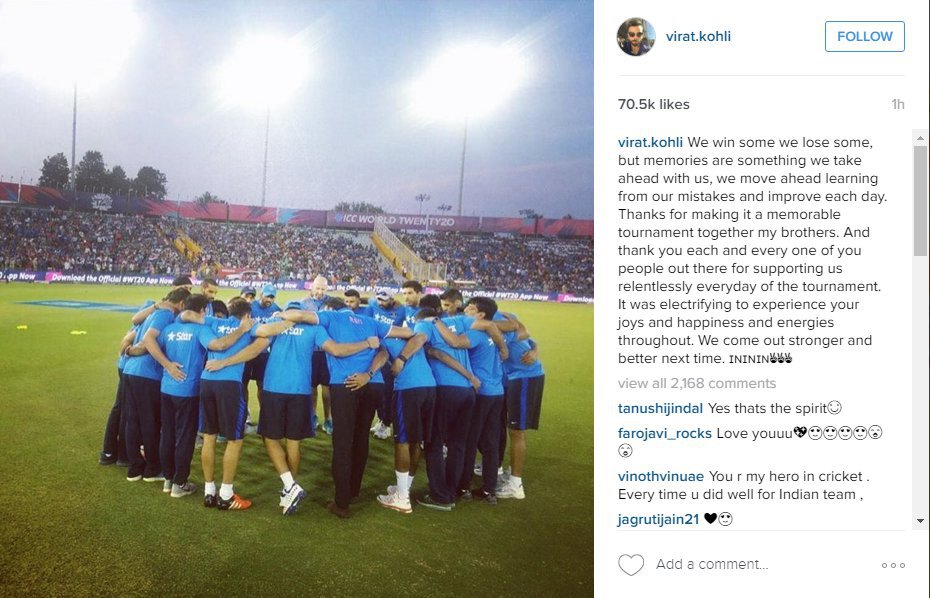 From player to staff, they all know what losing is. But they know better than us, what winning is. A message like this restores faith in the entire locker room and not just the Indian fans.