There is a lot of misery in this world. Poor, hungry people who are struggling to live, struggling to get a morsel to eat. It becomes imperative, for the privileged to not turn a blind eye to their misery but lend a helping hand and support them. A small act of kindness can make a huge difference in someone else's life. 
Like this one in Hyderabad.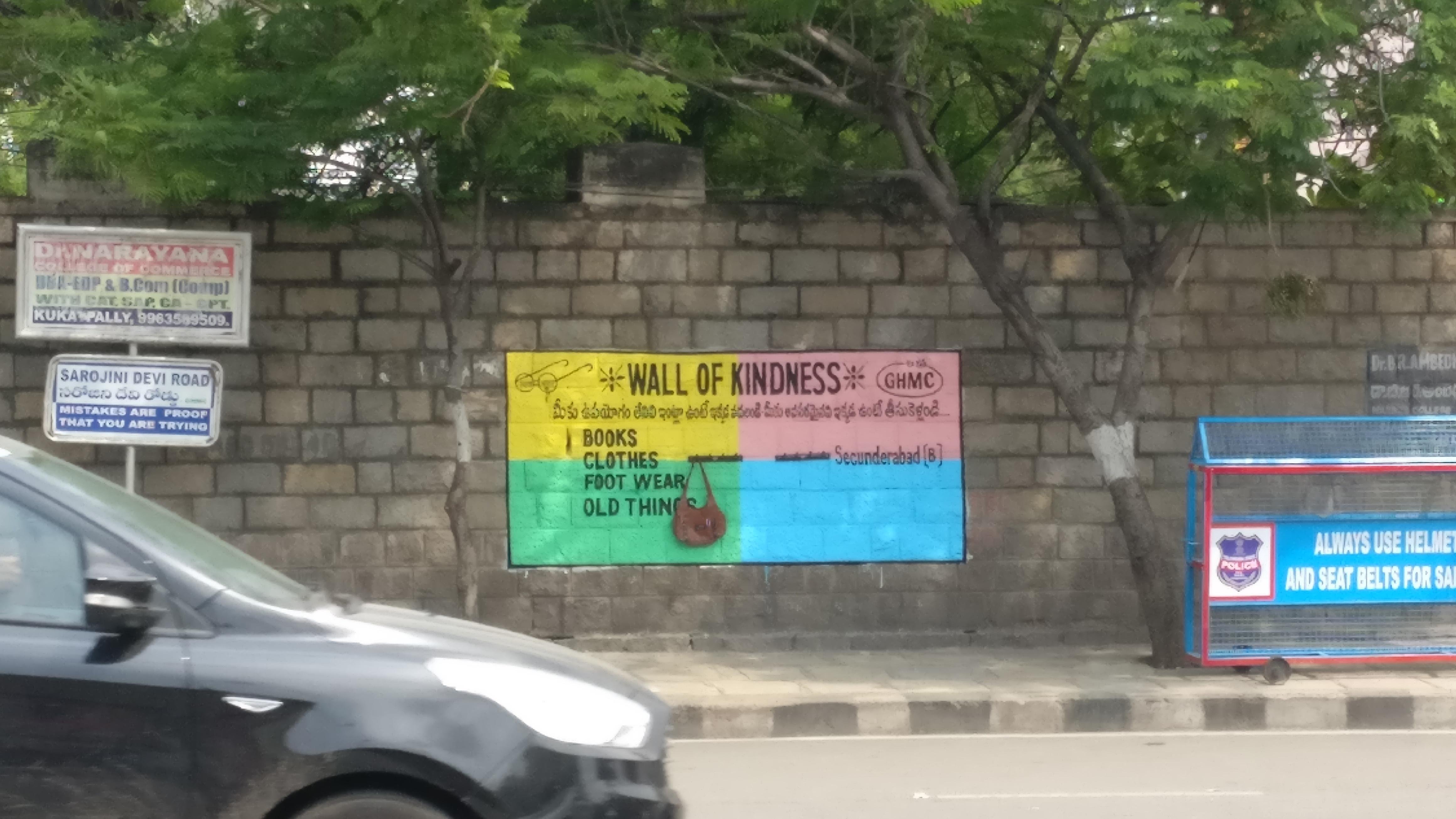 A charity initiative in the city started by the Greater Hyderabad Municipal Corporation (GHMC) which is inviting people to donate clothes or any other item, to the needy. Called the 'wall of kindness', literally a wall where you can donate clothes, food, blankets and help a person in need.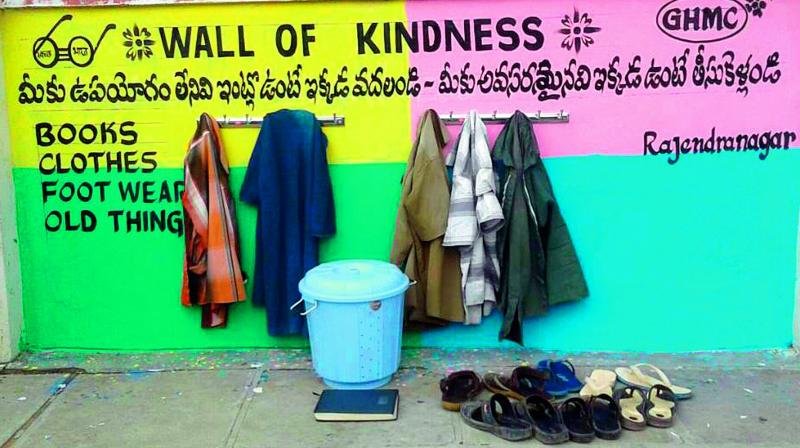 This novel concept is said to have originated in Iran as a citizen-led project and has now found its way in India, and has been pretty popular in other parts of the country like Rajasthan, Bhopal and Delhi-NCR. Called 'Neki ki deewar,'  the wall is covered with graffiti, colourful motifs and hangars, so people can leave items there for the poor to pick up.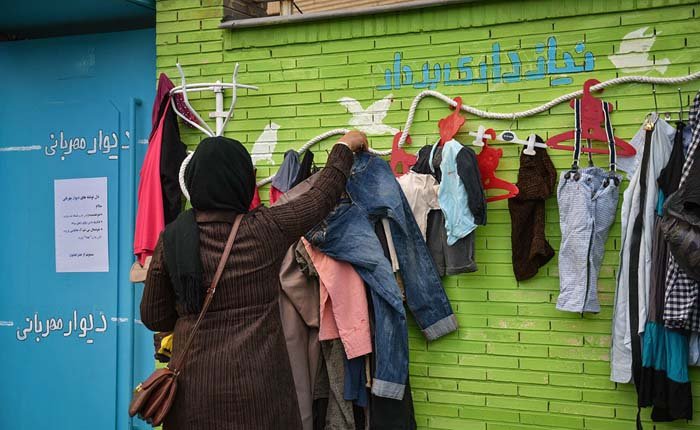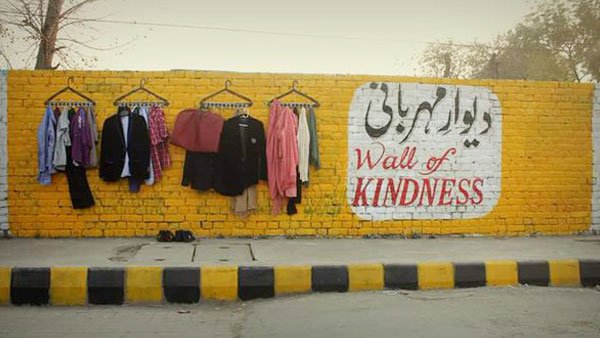 A GHMC official told Telangana Today,
People can leave old clothes, footwear, blankets and other items that can be taken by anyone and no questions will be asked. Anything that you do not need at home, even books for children or even food, can be kept at the wall.
These walls have now sprung in different parts of India and are beautified with murals and graffiti. The unique concept encourages sharing, and helps things reach people who are out on the roads or simply anyone in need, without them having to beg, or buy these clothes.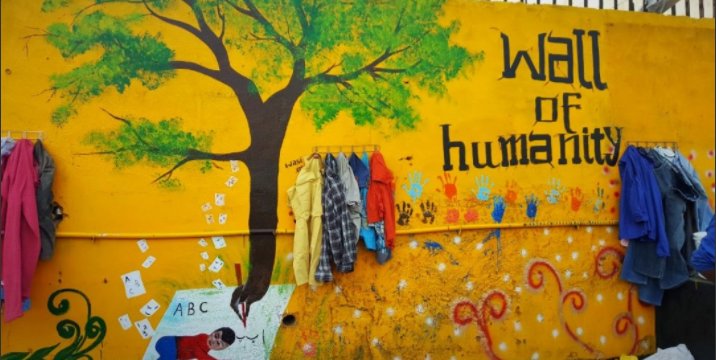 Next time, don't use walls around your city to urinate and litter but make it come to good use and help the poor and needy. 
The kind of wall, we encourage building. Cheers to this novel idea.