Sponsored by
Datsun redi-GO
Not that I have anything against properly planned, well thought out holidays, but if you've ever taken a road trip that was planned at the spur of a moment, you'd agree that there's nothing quite like it. Because when the main idea is to let the road take you wherever it wants to take you, there's no telling what you'd encounter on the next turn, stop or pee break. Besides, would you rather want to tell your friends how great the buffet was at the hotel or that crazy road trip story about how you had to beg a local to provide shelter because you lost the way and were too proud to ask for directions?
And on that note, take a look at some of the brilliant answers we go when we asked a few young guns about their craziest road-trip stories.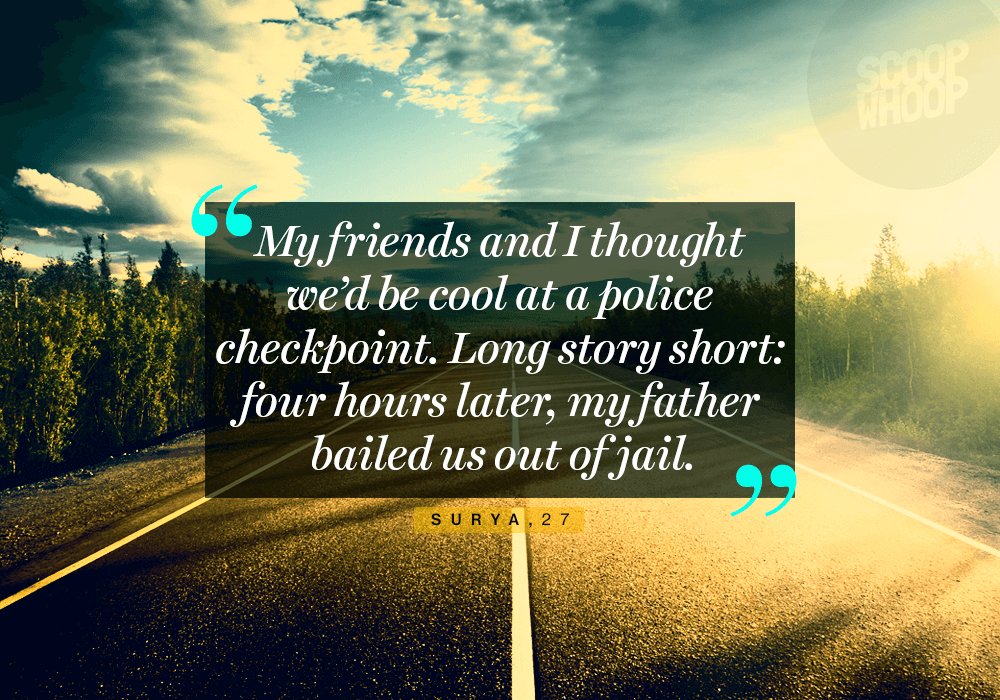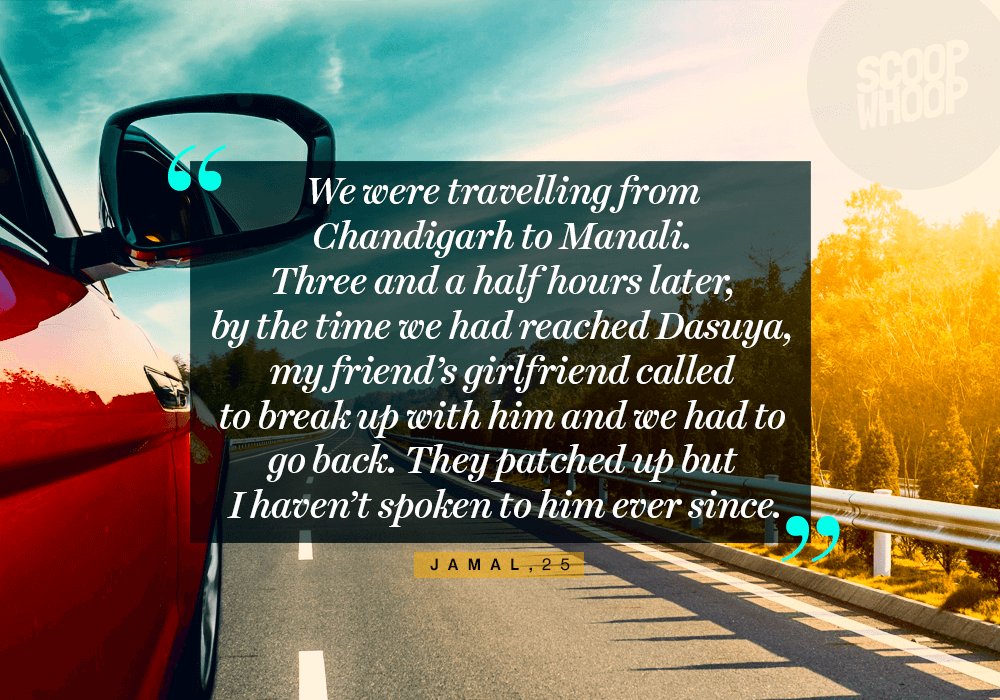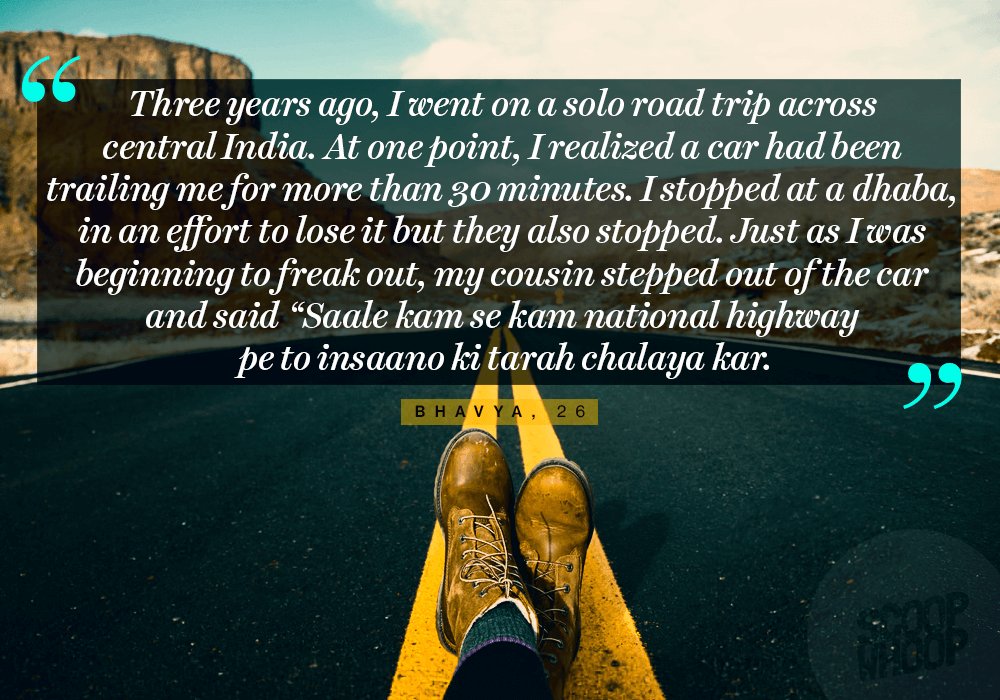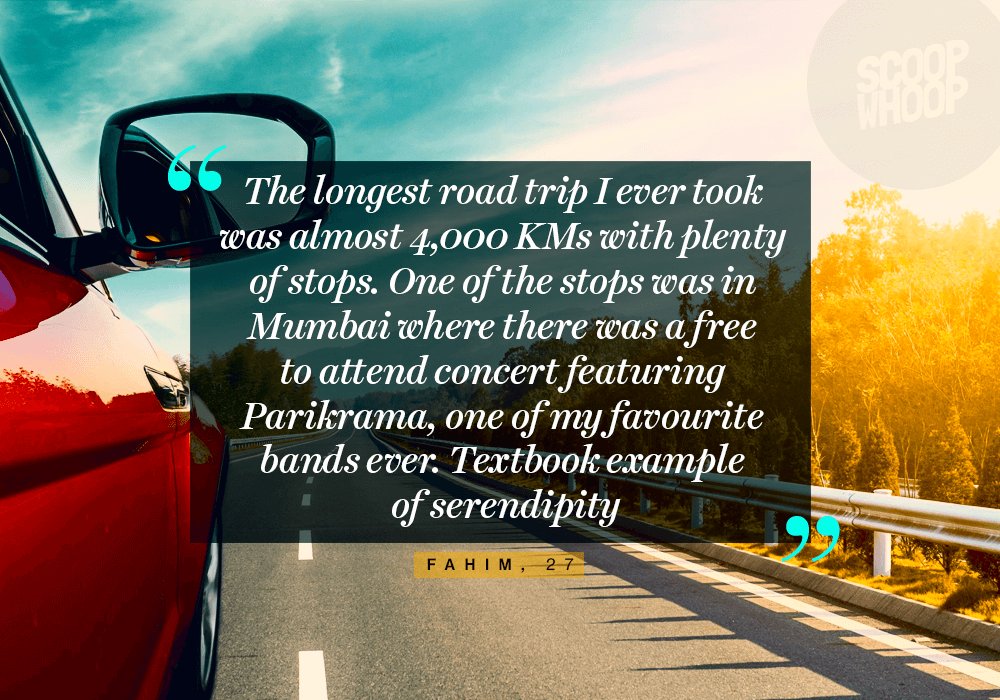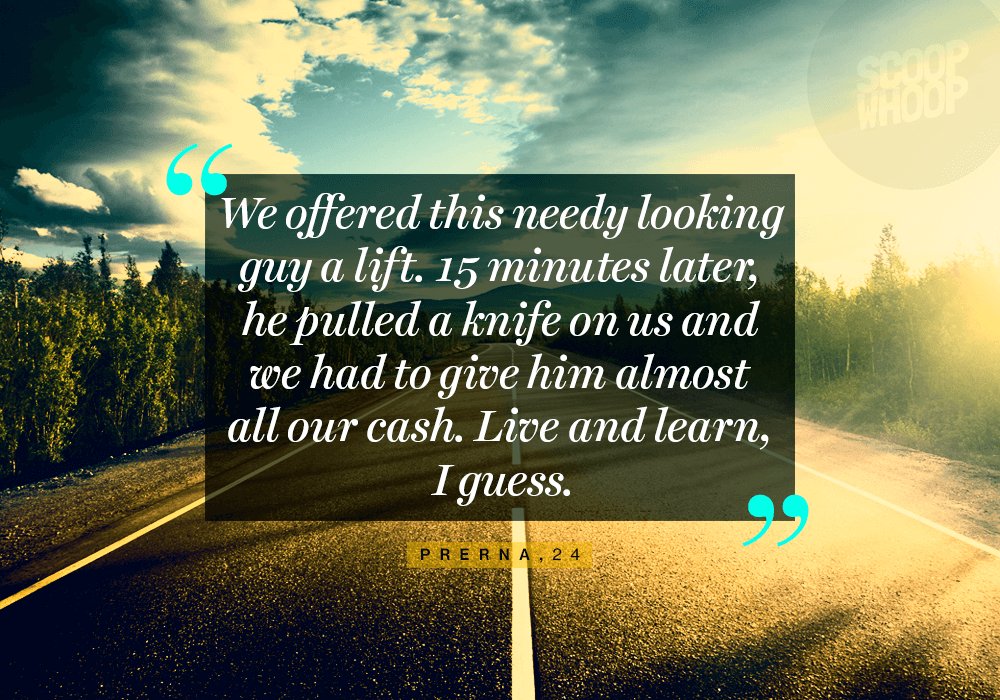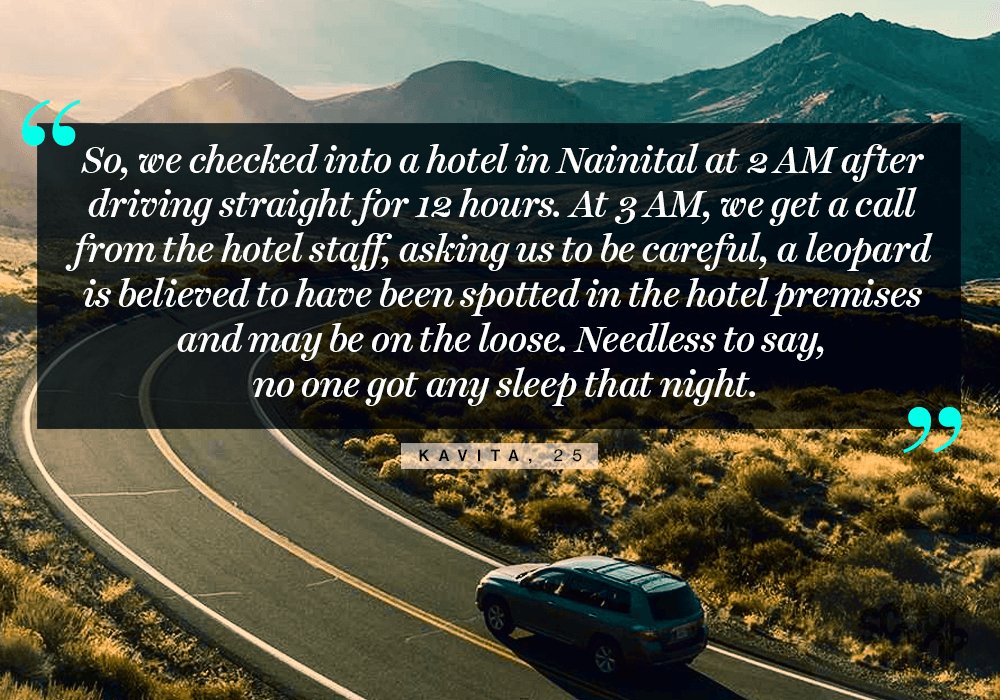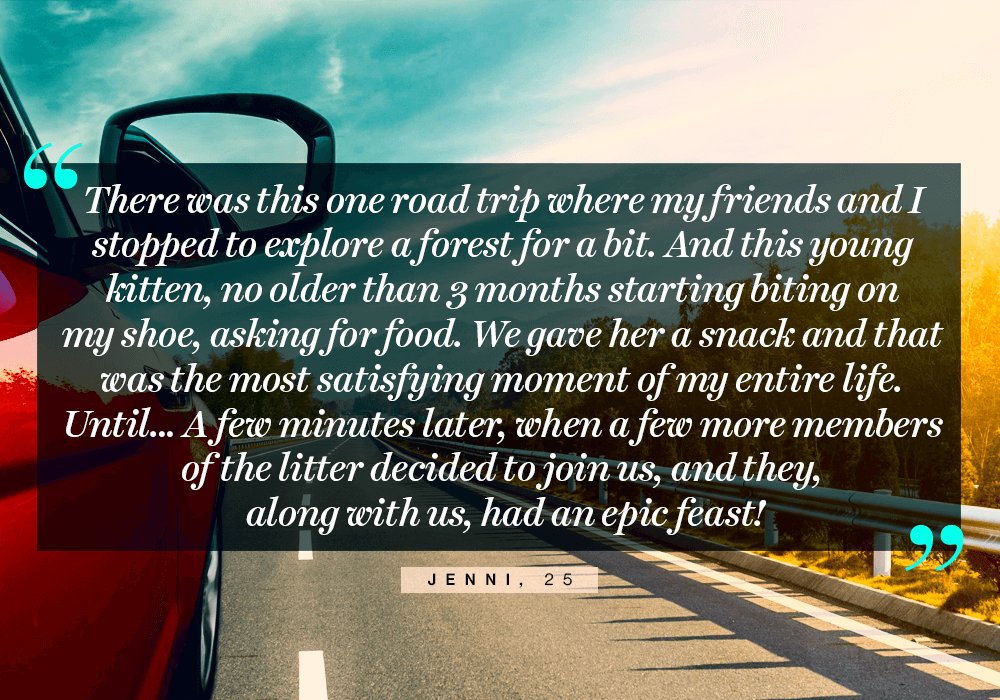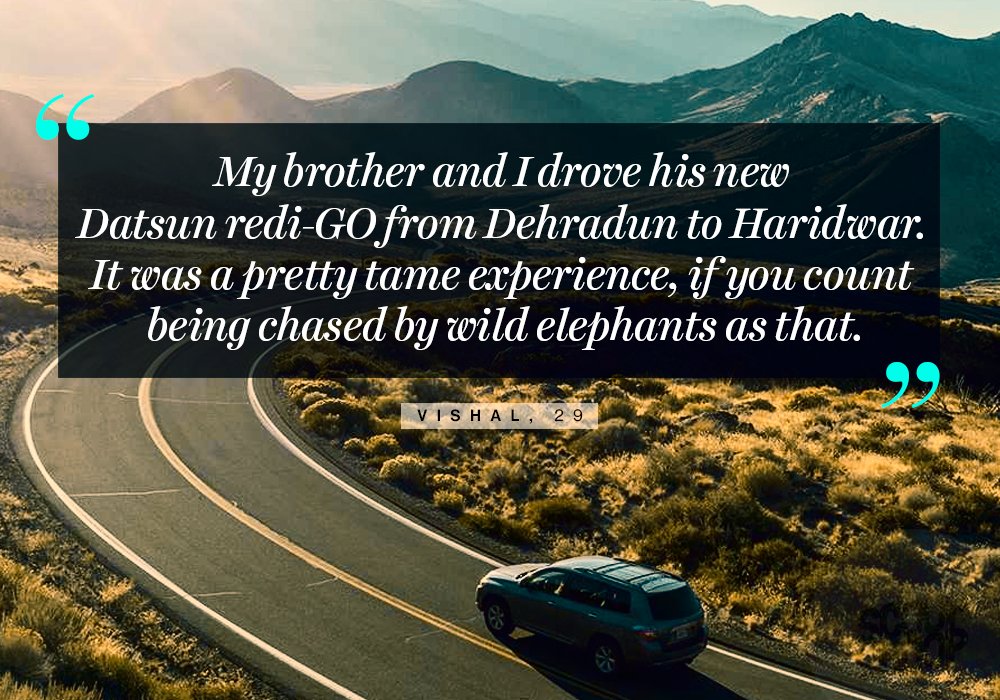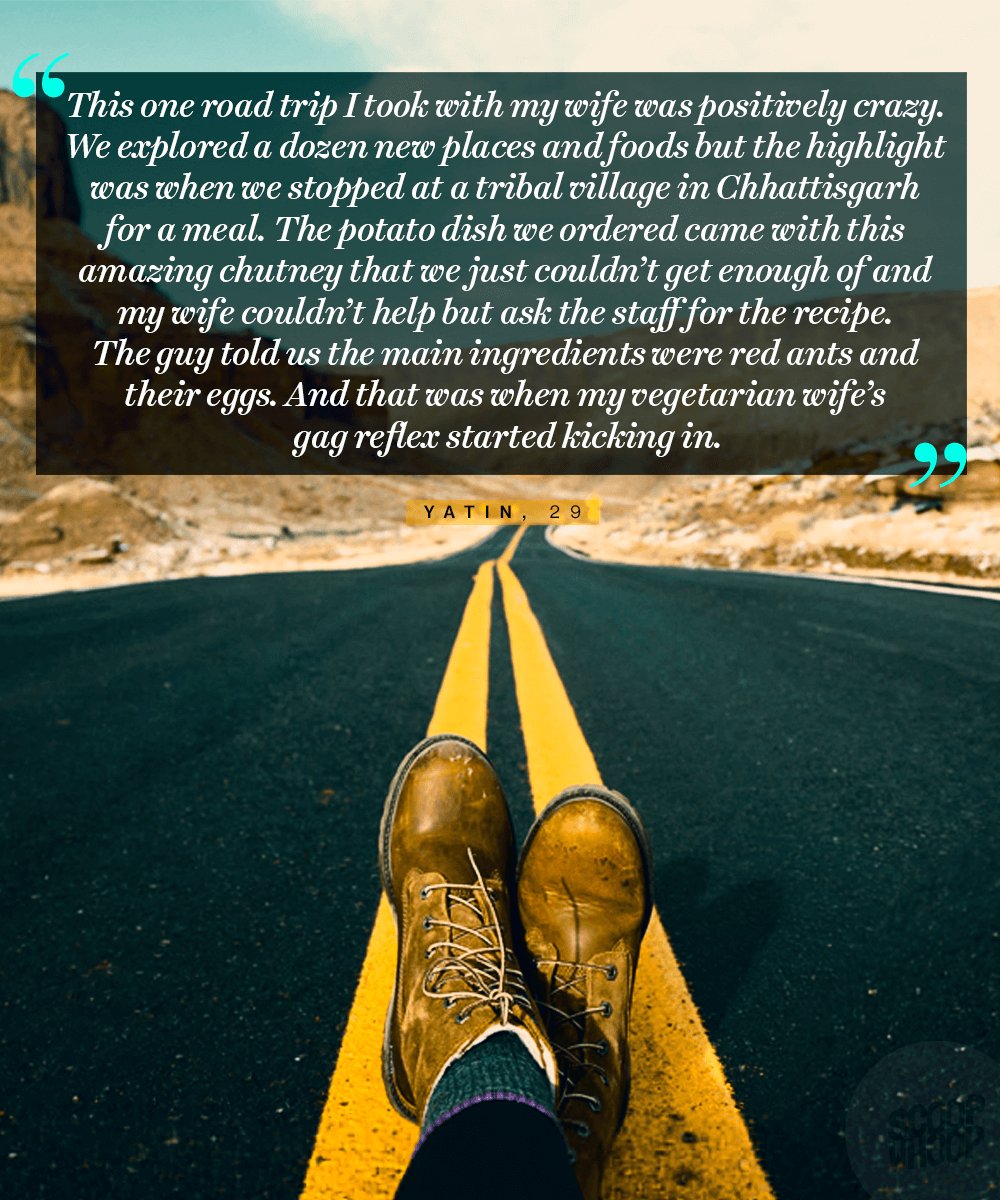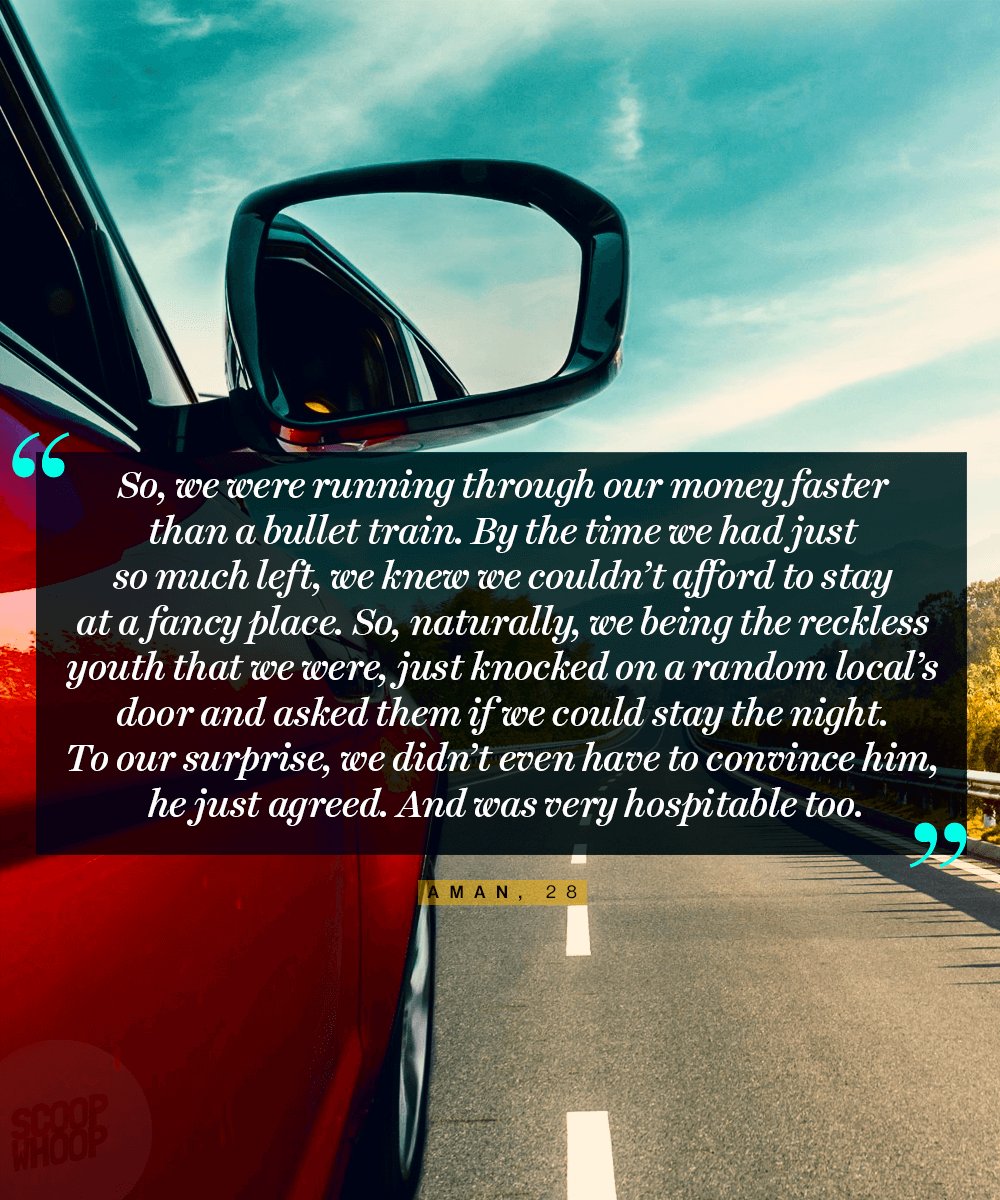 Whether it's a trip you took just for the heck of it or one that turned out to be not quite what you expected, true fun and freedom come only when you are as confident of your ride as you are about yourself. That's the idea behind the new #Datsun #redi-GO, which brings you the best of times no matter where you go or how many friends you take with you. With spacious interiors and features like daytime running lamps and fold down rear seats, everything is designed to maximize storage, convenience and space. Check it out here for ready-to-go adventures.
Designs by: Rohit Jakhu