History books are replete with instances of brutalities on people from the lower castes. And women from these castes suffered doubly-marginalisation. Even though we have come a long way from these terrible times, we still have a long way to go. 
But till then we can celebrate the countless women who have fought for the greater good of the society. On a day, when women are getting celebrated internationally, one name must be invoked unfailingly. That name is of Nangeli, a lower-caste woman from the coastal town of Cherthala in Kerala. 
Nangeli, who fought against the inhuman and degrading imposition of mulakkaram or breast tax is a household name in Cherthala. Even though she paid with her life for her rebellion, her sacrifice didn't go in vain.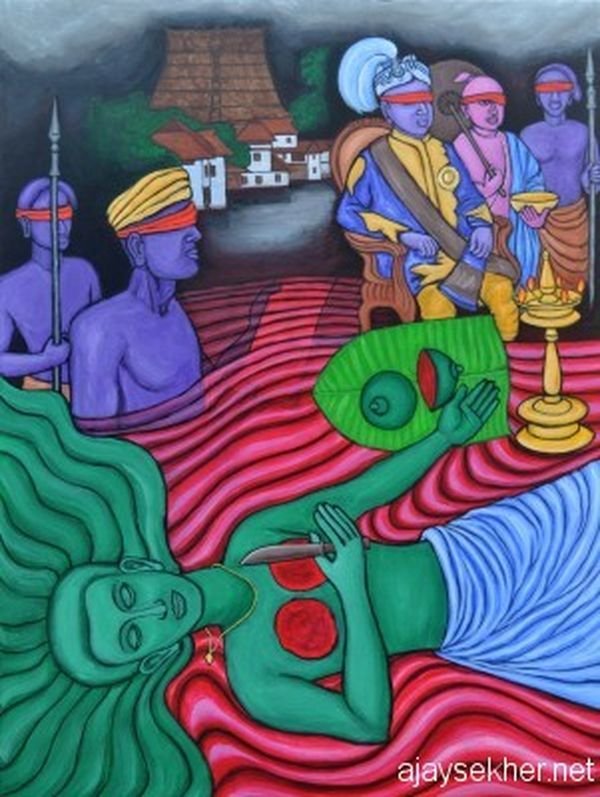 Breast tax was a tax levied on women of the lower castes if they wished to cover their breasts in public. The amount paid depended on the size of the woman's breasts – larger the breasts, more the tax. 
For a country, where every women's issue revolves around how a woman dresses, imagine the humiliation of all those women had to go through this. 
As reported by Times of India, Nangeli, in her thirties, decided to not pay this humiliating tax anymore. Kannur-based artist T Murali says "One day, when the official tax collector (or the parvathiyar) repeatedly came to Nangeli's house to ensure she paid up her pending breast tax, she calmly asked him to wait for a while. Nangeli then placed a green plantain leaf on the floor, prayed, lit the holy lamp and then proceeded to chop off both her breasts".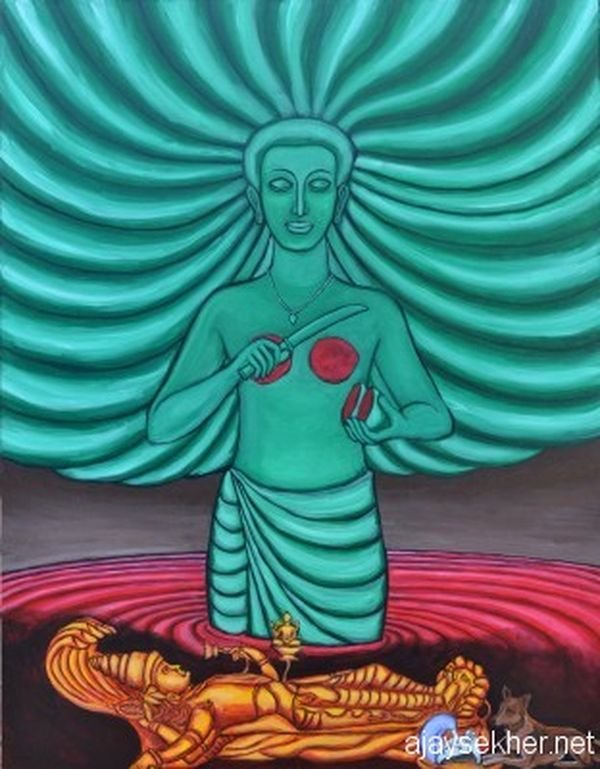 Nangeli's sacrifice eventually led to the abolishment of the tax.
Her great grandniece said to TOI, "Our elders used to tell us how beautiful she (Nangeli) was, and how the tragic incident took place. It will be nice if she is remembered by all."
You can read about Nangeli and the breast tax on this Facebook post by Individuality:
The place where Nangeli cut off her breasts came to be known as Mulachipa rambu, which translates to 'the land of woman's breasts' in Malayalam. Because the locals are not comfortable spelling out the name, it then came to be known as Manorama Kavala. Oh, the irony!
The spot where Nangeli's house existed has been left untouched.  
You can read the entire story here. 
Feature image by Individuality.