It seems there is no dearth of cruel people inflicting harm on defenseless animals. Pick up any newspaper or go to any media website – right from politicians and colonels to homemakers, it feels like everyone has decided to show their might by callously beating and stabbing innocent animals.  
Even when people were not over the traumatic scene of a man stabbing and flinging a pup at the Green Park metro station, there is another infuriating and evil incident that has surfaced in Bengaluru. Residents of Lane no. 3. Krishna Nagar, off Tumkur Road are haunted by a bereaved dog whose pups, all 8 of them, were killed by Ponnamma, wife of an ex-honourary Flight Lieutenant.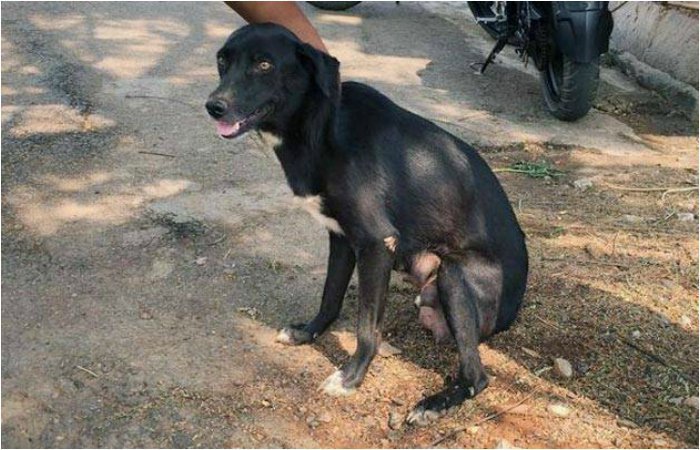 On March 15, Ponnamma killed Ammu's 15-day-old puppies to "teach her a lesson" because Ammu had dared to have her puppies in a drain which was under Ponnamma's gate. 
She flung the tiny dogs onto boulders with such brute force, that "some of the pups' intestines were out". Seven of her eight puppies died on the same day while one survived. He too passed away the next day. 
It doesn't seem like Ponnamma understands compassion. A resident said "When we asked her about it, she just said, achcha nahi laga, phenk diya."
It has been five days since that heinous incident and their mother, Ammu, has been wandering around trying to dig her puppies out from their graves and nurse them back.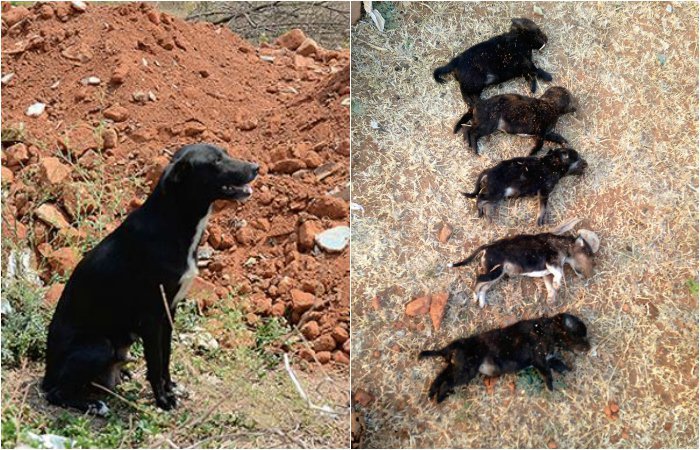 The infuriated residents have filed a complaint against Ponnamma with Cupa (Compassion Unlimited Plus Action) on March 17. A police complaint has also been issued against her with the Peenya police. A case under Section 93 of the Karnataka Police Act (punishment for cruelty to animals) and Section 11 of the Prevention of Cruelty to Animals Act, 1960, and IPC Section 429 has been lodged against her. 
If proven guilty, Ponnamma can be jailed upto five years. 
Meanwhile, the grieving Ammu is still wailing. 
You heartless people, who are you showing your might on?
H/T: Bangalore Mirror