Women are often considered the weaker sex – and are made to believe that they are naturally weaker and more delicate than men. It has been fed to us for generations but once in a while, we find some women who come by, defy the norms and rubbish this theory. 
One such woman being Yashmeen Manak – she loves to pump the engine and her muscles up. An entrepreneur, fitness instructor and biker, Yashmeen Manak wears several hats.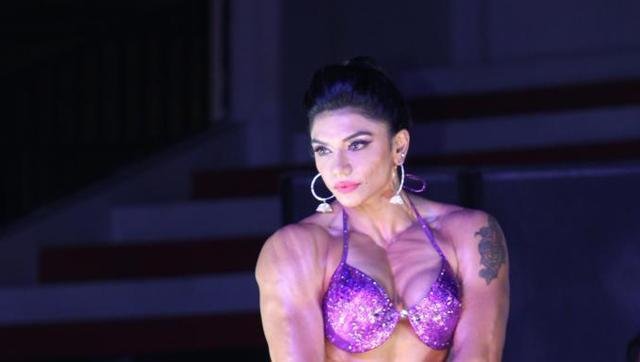 Back in the day when body building was predominantly male-centric, Manak did not shy away. She went ahead to pursue what she believed in and has been lifting weights for the last 17 years. 
Her dedication and passion has won her two gold medals, one in the Women Physique category and another in Women Fitness, in Bulandshahr, UP, at IBBFF, the official federation representing International Federation of Body Building (IFBB), according to the HT.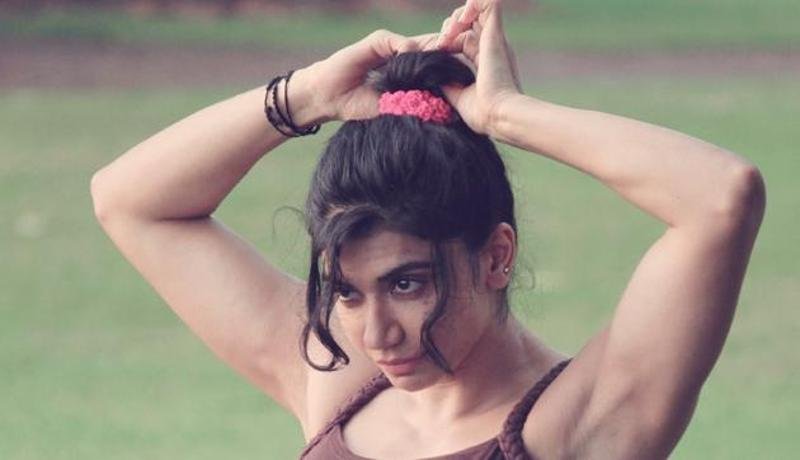 At times, life is so unpredicatble, all it requires is that one moment to decide or shape your destiny. In an interview with Fitnish, she revealed, 
"Since childhood, I started putting on a lot of weight owing to the treatment of a serious and prolonged illness, and this weight gain became almost incessant. Not just the weight gain, a terrible bout of acne was also a side effect."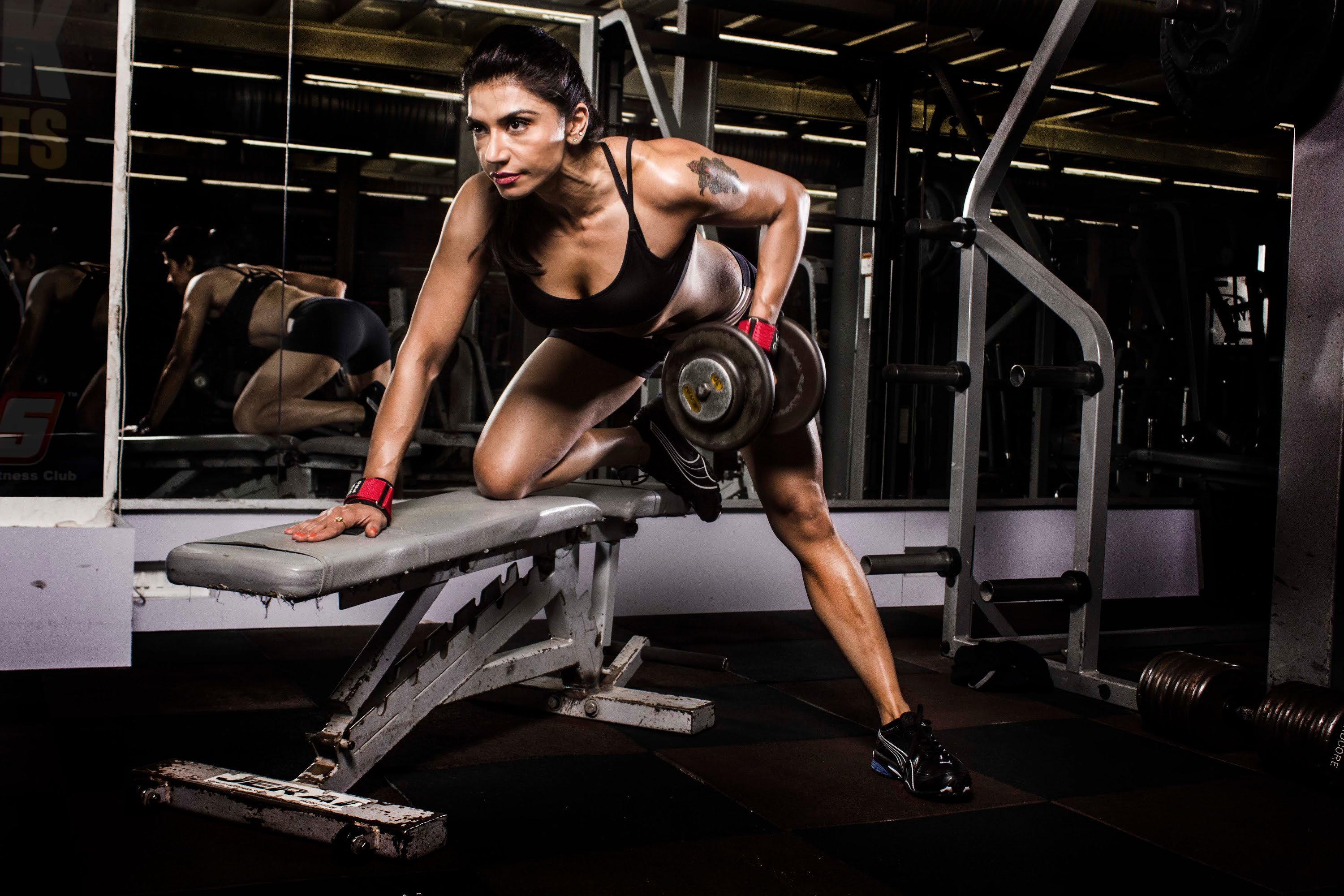 "Although I knew how ugly I looked and wanted to do something about it, everybody, be it in school or friends and family ridiculed me to the extent that I was almost on the verge of a nervous breakdown.Deep inside I knew that one fine day I am going to show them all what I am made of. How? I did not know then but I will, so sure I was. Once I was out of school, I joined a neighbourhood gym and it all started."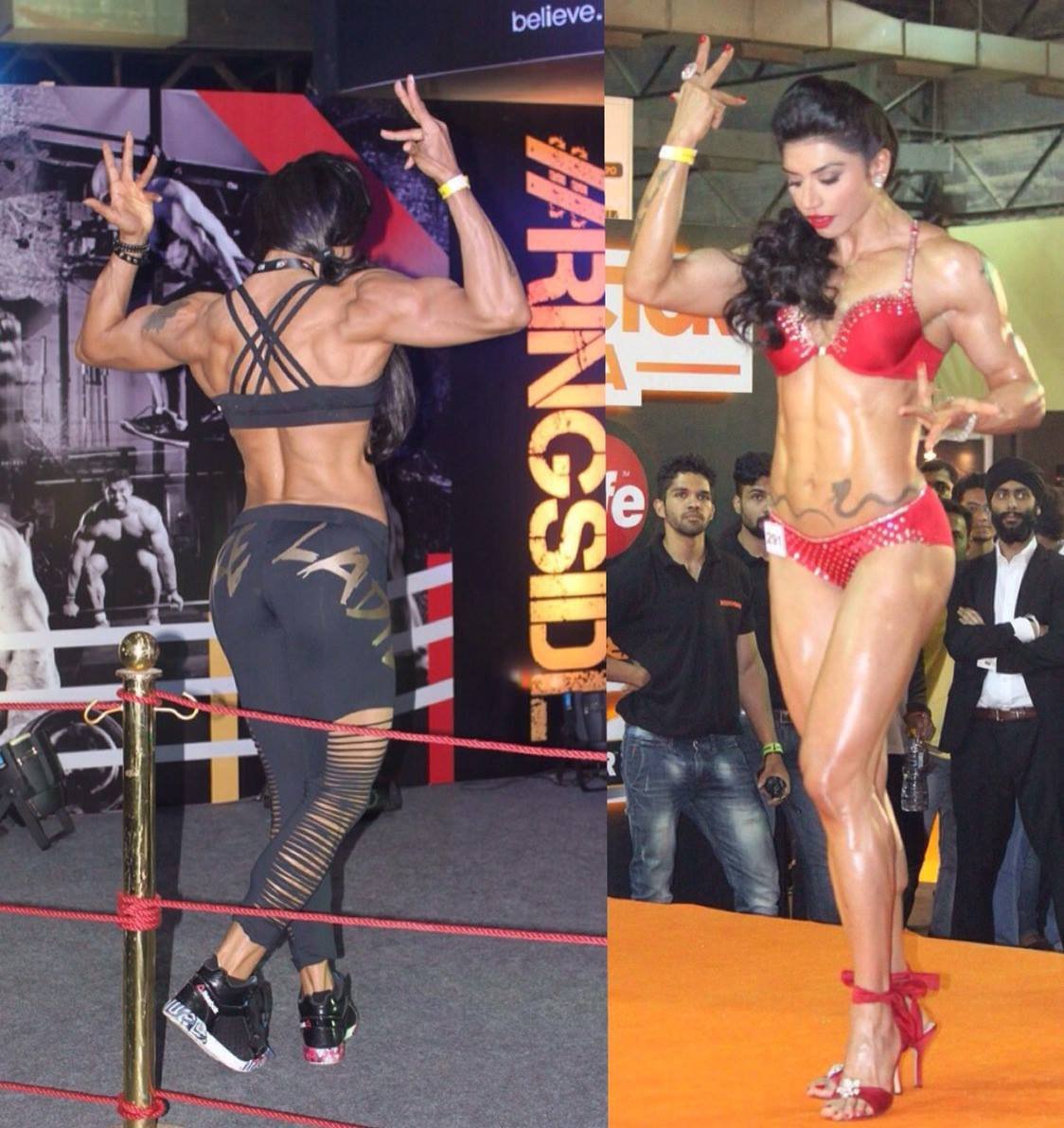 Of course, it wasn't easy for her. A girl and bodybuilding – it obviously becomes difficult for the society to combine the two. She told Fitnish,
Being a girl, it was a big challenge to pursue bodybuilding as a career. There were speculations and doubts as it's a male-dominated field, but my family and friends really supported me. There were many who discouraged me, but I never paid any attention to them.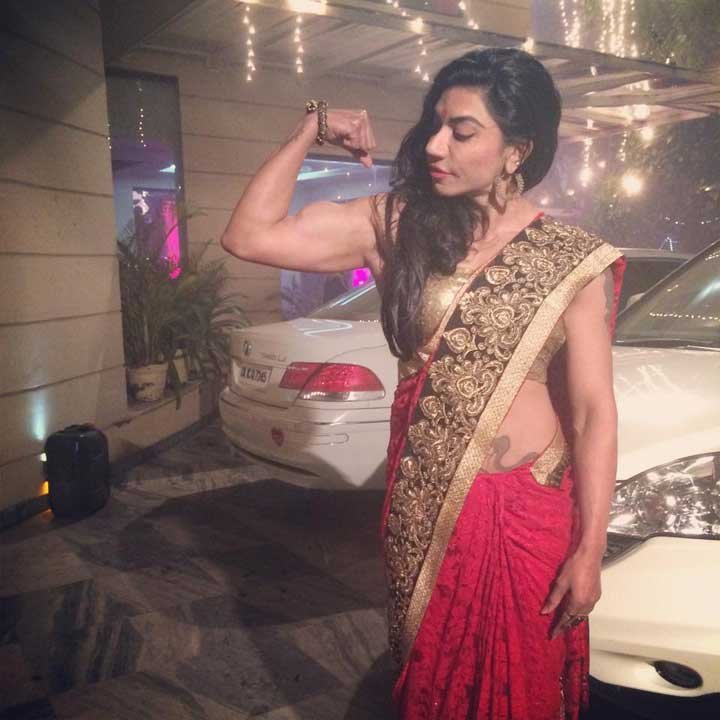 But the Gladrags Mrs India 2015, who has also broken several records, is not the one to bow down in front of the whims of the society. Defying societal standards, and breaking several records, earlier set by men, she believes in setting her own goals and chasing them. When talking to Fitnish, she said, 
Normal is boring. I like to break the stereotypes. I ride a Bullet and do powerlifting. I am already more muscular than many guys and love it.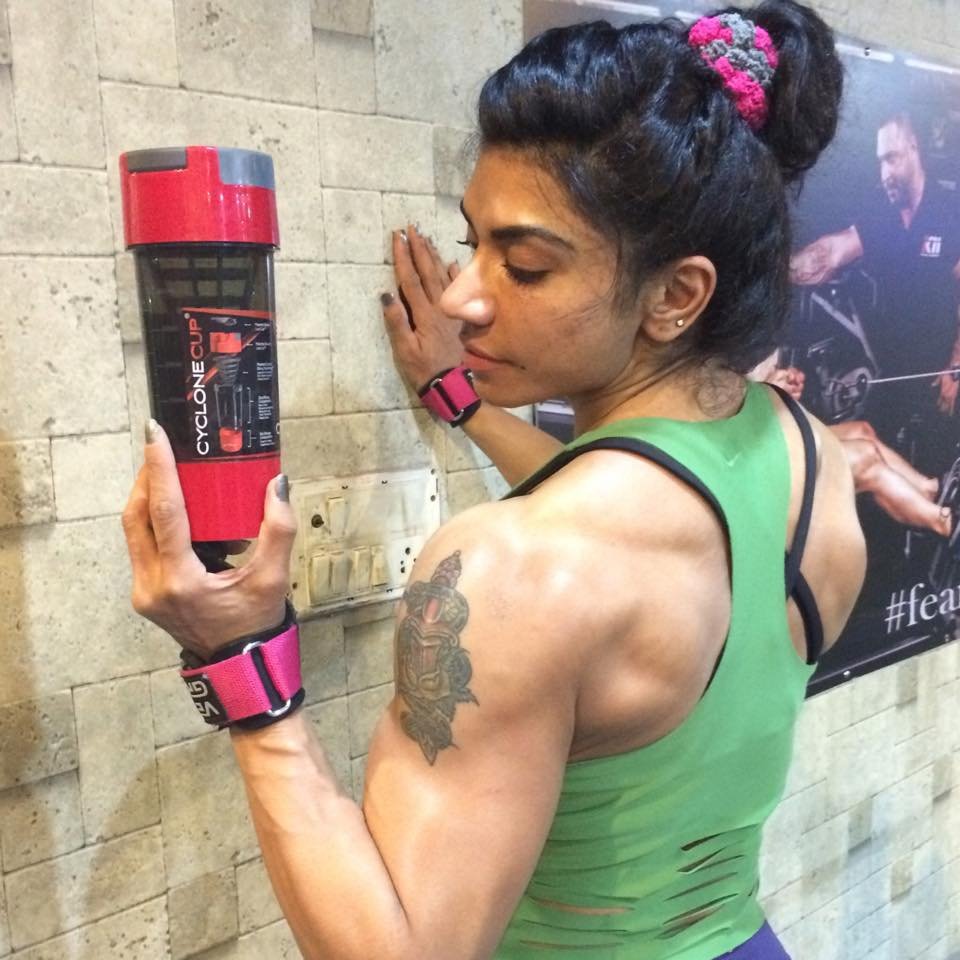 Currently, she owns and runs a gym in Gurgaon and trains more than 300 boys and girls every month.
"Initially when people came to my gym, they'd be shell-shocked and asked 'Ladki hokar gym trainer?' They didn't have faith in me, and it was difficult to convince them. But I didn't get disheartened. If a man can coach girls why can't a woman train a man? And now, I train more than 300 people," she told HT.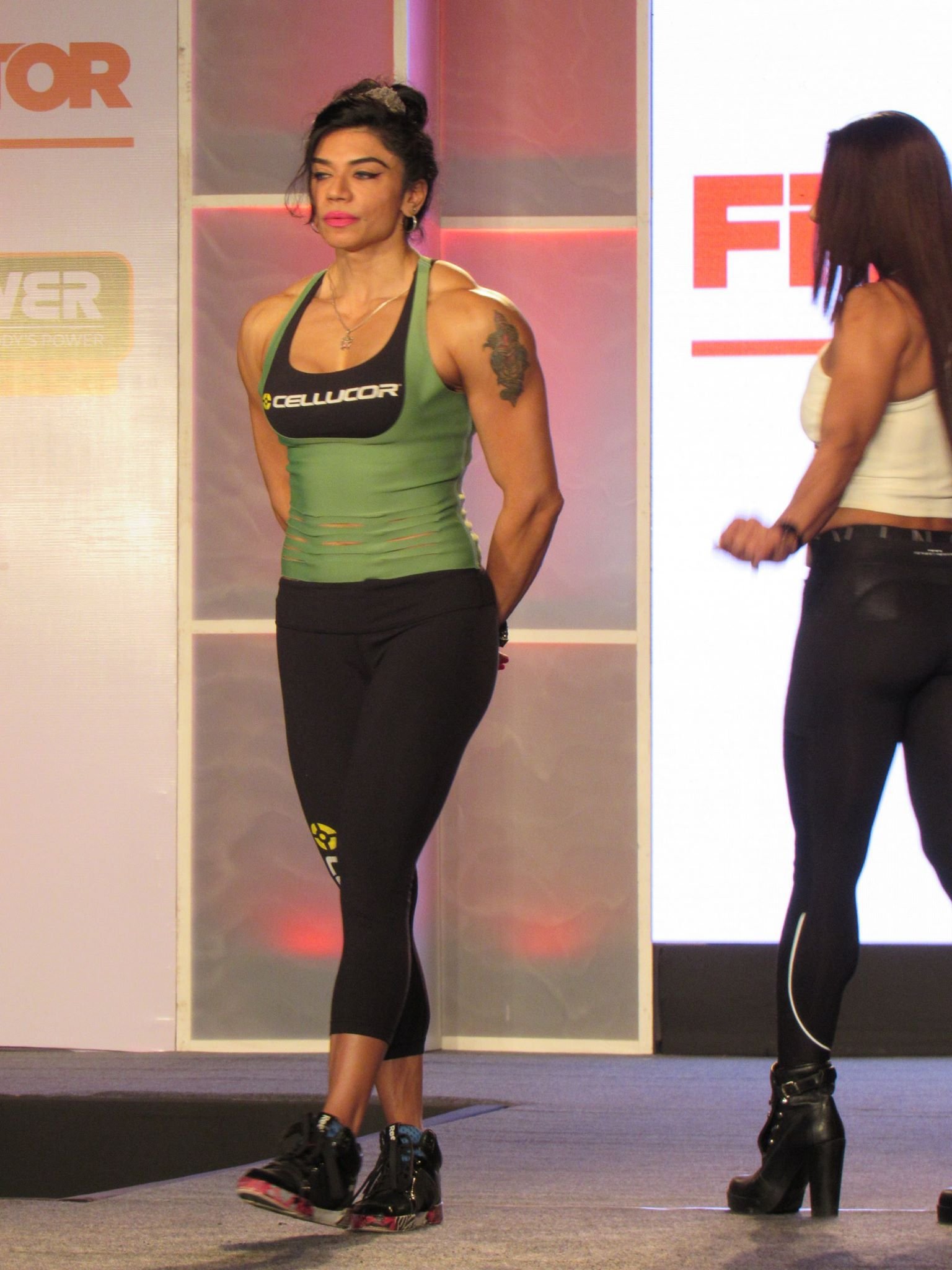 A woman with many talents, she also enjoys biking and has been on several expeditions. She fell in love with biking on a trip to Goa. 
After that, she has been on biking expeditions to Kasauli, Manali and Udaipur and hasn't looked back eversince.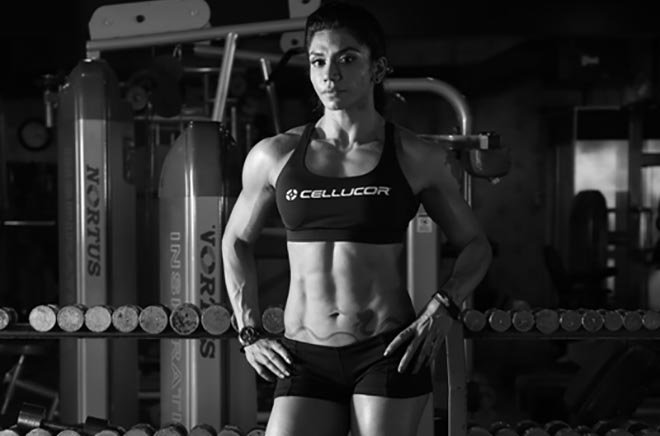 Trusting herself when everyone else doubted her, she revealed her secret to success in an interview with Fitnish.
I am a very hard working, strong headed and focussed woman. If I set a goal then nothing and absolutely NOTHING can distract me. This comes naturally to me. I am blessed with a strong will power and yes, it requires a lot of sacrifices.
Of course, we are going all gaga over her body. It takes badass workout to get a badass body!