After the Allahabad High court order, Lucknow's iconic Tunday Kebabi is back with its main attraction, the galouti kebab (which is made from buffalo meat), reports Hindustan Times. 
The eatery was forced to down its shutters due to shortage of buffalo meat in March after Uttar Pradesh chief minister Yogi Adityanath announced ban on slaughterhouses and meat shops running in the state. 
It later re-opened but stopped serving kebabs made from buffalo meat and has since then been serving only chicken kebabs.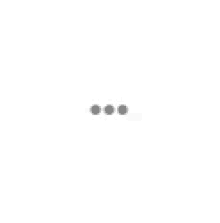 Mohammed Usman, the grandson of the man who set up Tunday Kababi in 1905, told the newspaper that he will now be able to cater to people who could not afford chicken or mutton kebabs that are much expensive than buffalo meat kebabs.  
He said that the eatery will start selling buffalo meat kebabs at both its outlets. The other outlets in the city are also expected to follow suit and will start serving cuisines made from buffalo meat.
The Allahabad high court had last week directed the Uttar Pradesh government to issue licences and no-objection certificates to meat sellers in a massive relief for the ones whose licences weren't renewed after March.
(Feature image source: Facebook)