Krodh, Dor, Billu Barber, Bhool Bhulaiyaa. 
Do you know what these movies have in common? Well, all of them are remakes of Malayalam movies. But the Bollywood remakes managed to do a commendable job of retaining the look and feel of the Malayalam original. 
While a lot of Malayalis look down on Bollywood for 'stealing' these gems, we like to believe that by remaking a movie, good cinema reaches out to a wider audience. 
Since Bollywood has already remade more than a few Malayalam films, why not make a few more? Maybe this is one way of introducing a mass audience to the awesomeness of Malayalam cinema. So here we are, with a few suggestions for Bollywood:
 1. Amen (2013)
Malayalam's first musical and a great one at that, Amen is the story of a young man whose father was a clarinet-playing legend. While the whole village has hopes that his son would be nothing short of a prodigy, this young man is struggling with matters of the heart and the clarinet serves only as a distraction. Until the entry of a rather mysterious pastor. If Bollywood is thinking of another musical after Jagga Jasoos, here's our pick.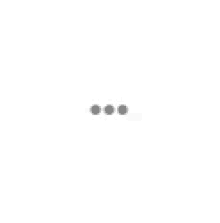 2. Thanmathra (2005)
With a spectacular storyline and a great cast, Thanmathra is the story of a father who's the glue that holds the family together. He's the kind of father who is always present for the family and makes it his life's mission to help out his kids and wife whenever they need him. Unfortunately, he gets diagnosed with Alzheimer's and slowly starts losing his mind. A man who was once the most sought after, now has to resign to a life of doing nothing. If remade in Hindi, we're pretty sure this movie is going to make even the coldest of hearts shed a tear or two.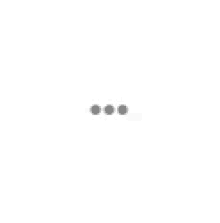 3. Thattathin Marayathu (2012)
While I am not sure if anyone in Bollywood will be able to emulate Nivin Pauly's romancing skills, someone should totally give it a shot. The story centres around Aisha and Vinod, who despite their religious differences, are completely in love. However, Aisha's sinister uncle has something else in store. With dialogues and music that will have you emotionally invested, this movie falls right in the romantic spectrum that Bollywood is good at.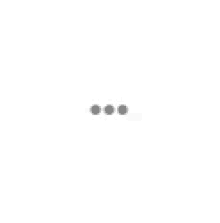 4. Nadodikattu (1987)
One of the cult comedies in Malayalam cinema, mention this to a Malayali and they'll go bonkers. The comic timing, the dialogues, the acting, everything comes together to form this amazing, rib-tickling movie. While Bollywood tried aping Malayalam comedy with Hera Pheri, it couldn't quite nail it. However, life is about second chances, maybe this movie could work for Bollywood.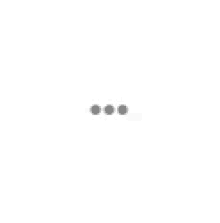 5. Chemmeen (1965)
Adapted from Thakazhi Sivasankara Pillai's novel with the same title, this 1965 classic won many accolades in its time. With a political undertone, it talked about a woman's pre-marital and extra-marital affair. Not only did it win awards at the Cannes and Chicago film festival, it also bagged the President's Gold medal for the Best Film. If made into a Bollywood movie with a few tweaks here and there, we believe this might just get people talking about good cinema.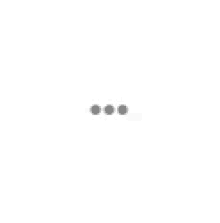 6. Munnariyippu (2014)
A prisoner with a secret, a journalist's success, and the hidden truth. Munnariyippu is a movie with meticulously etched characters each of whom have a story of their own. The movie is said to have been inspired by Fyodor Dostoevsky's Crime and Punishment and to be honest, there are certain vestiges of a Dostoevsky-esque narrative in the movie. With a strong storyline that keeps the viewer hooked till the end, this movie definitely demands a Bollywood remake.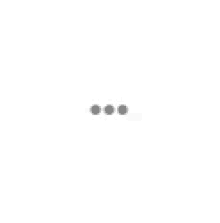 7. Adaminte Makan Abu (2011)
With Salim Kumar and Zarina Wahab in the lead, Adaminte Makan Abu talks about an elderly couple's last wish to undertake the Hajj pilgrimage. Shot over the span of just a month, this movie proved its worth at the National Awards in 2011 when it won the award for Best Film, Best Actor, Best Cinematography and Best Background Score. Not only that, it was also India's official movie to the Oscars in the foreign category. With the right cast, we think this movie would make for a good meaningful remake.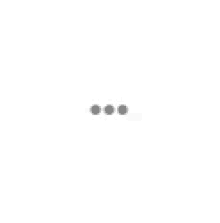 8. Mathilukal (1990)
Directed by Adoor Gopalakrishnan and adapted from Vaikkom Muhammad Basheer's novel with the same title, Mathilukal is the story of a prisoner serving life imprisonment in the Trivandrum Central Jail. With impending plans to break free, he gets held back by a woman's voice from the wall on the side of the woman's jail. Despite the wall between them, they talk and fall in love. But will they ever see each other?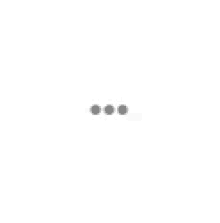 9. Anandabhadram (2005)
Inspired by grandma's tales of black magic, with amazing cinematography, Anandabhadaram creates quite a captivating atmosphere. A young man returns to his village after the death of his mother to procure a precious gem that he has heard about in his mother's bedtime stories. However, the local black magician wants the gem for something more sinister. With Prithviraj, Kavya Madhavan, Riya Sen and Manoj K Jayan in the lead, this movie has some great moments and we believe it'll suit the Bollywood audience just right.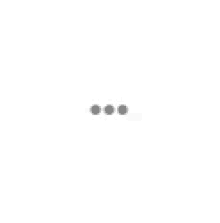 10. Thondimuthalum Driksakshiyum (2017)
Another simple yet unconventional movie from Dileesh Pothan, Thondimuthalum is a story that revolves around a golden chain. During a bus journey, a petty criminal steals a gold chain from a woman's neck. But the husband of the woman happens to see it and catches the criminal. In order to seek justice, they go to the police station and what follows is a beautiful charade of justice, with belief in the legal system being mocked in the subtlest of ways.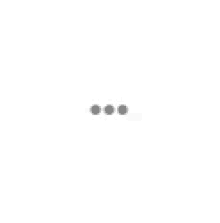 11. Vanaprastham (1999)
An aesthetically beautiful movie, Vanaprastham is the story of a Kathakali dancer who falls in love with a woman from the upper caste. However, this woman is more in love with the character he plays on stage rather than the man himself. She becomes obsessed with him and after a night of passion, she gets pregnant. While he wants to raise his son, she doesn't want anything to do with him anymore.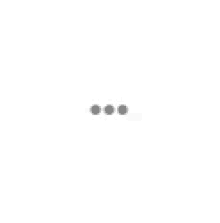 12. 22 Female Kottayam (2012)
One of the best movies from the last decade, it's high time Bollywood started making their actresses the hero of their films. While there have been movies like Simran and Queen in Bollywood, this Malayalam movie celebrates women and womanhood in a completely different way. With a strong storyline and carefully crafted actors, this movie definitely demands a remake.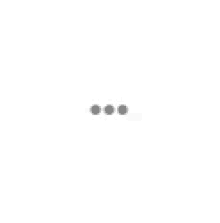 13. Paleri Manikyam: Oru Pathira Kolapathakathinte Katha (2009)
If Bollywood wants to try something from the crime-thriller genre, then this is their go-to movie. Based on a novel of the same name, this movie is about the brutal rape and murder of a young girl named Manikyam in the village of Paleri. 52 years after the crime, the case is reopened by a private detective. But no one knows why.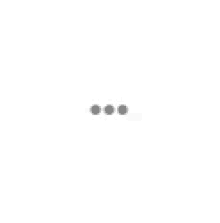 14. Kammattipaadam (2016)
A gangster movie with a pro-Dalit approach, Kammattipaadam talks about the complexities of caste and complexion, and chronicles the transformation of Kochi over the years. However, the issue raised in the movie is not limited to Kochi. It's prevalent everywhere and it is something Bollywood should start talking about sooner than later. With this movie, Bollywood should try and get over its fair-skin obsession.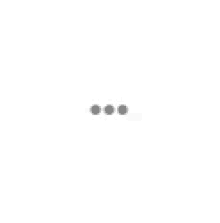 15. Bangalore Days (2014)
Bollywood should take a few notes about how to connect with its audience like this film did. With simple yet complicated characters, Bangalore Days is a film about a certain crop of youngsters who are constantly dwindling between romance, careers and whatnot. With a simple story, this will help Bollywood make a more relatable 'youth' film about love, relationships and everything in between.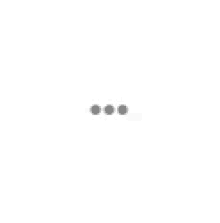 16. Manjadikuru (2008)
The art of storytelling is one that can be mastered by very few people. One such person is Anjali Menon who weaves a story in the most effortless of ways and still manages to leave a mark of its brilliance. The story of Manjadikuru revolves around a young boy who is visiting his grandmother for 16 days. In the span of these 16 days, he meets a lot of people and discovers things about him and his culture that he never thought he would have the opportunity of.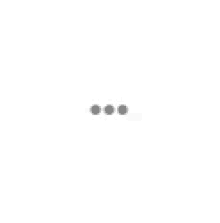 17. North 24 Kaatham (2013)
The story is told from the point of view of a germophobe. He does everything meticulously thanks to his obsession with cleanliness. However, things start going a little haywire after he misses a train. Now he's stuck helping out 3 complete strangers, one of whom has to make it home before time runs out. With well-rounded characters and a simple storyline, this movie should definitely get a remake.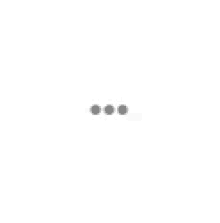 18. Thoovanathumbikal (1987)
Malayalam movie's finest, everyone knows how awesome this movie was. The story of the movie revolves around a man who is living two separate lives. One where he is in love with a woman his family knows and a second where he sleeps with a sex worker. Caught between his two lives, he has to make some difficult decisions. We think Bollywood would do a fantastic job of remaking this fine movie for sure.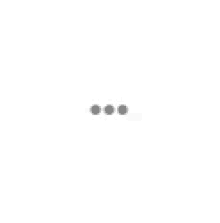 So Bollywood, which one is it going to be?