In a public event held in Assam a few years ago, Arnab Goswami shared his experience of the Gujarat riots in 2002. He claims that he was 50 metres away from the Chief Minister's house and the car in which he was there with other journalists was attacked by a mob with trishuls. The attackers demanded to know their religion.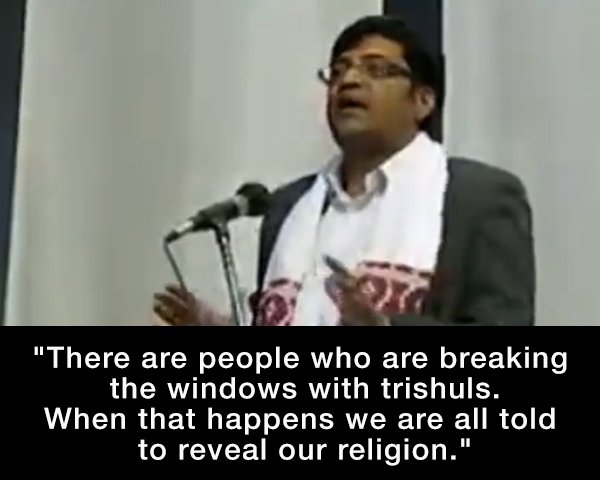 He goes on to describe in detail how they escaped that attack by showing their ID cards and proving they were Hindus. 
However, sadly for Arnab, one of his colleagues of the time, Rajdeep Sardesai claims that Arnab is making false claims and the incident never really occured.
The incident narrated by Arnab seems to be a direct excerpt from Sardesai's book 2014 The Election That Changed India.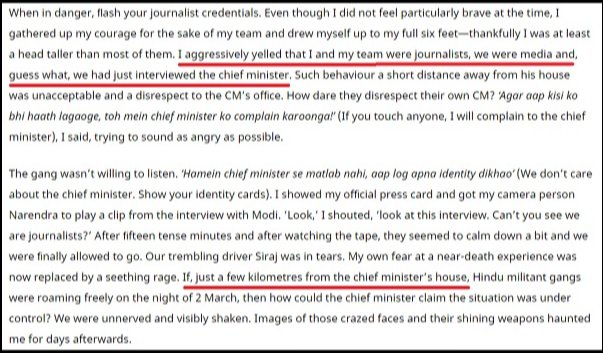 Other journalists backed Sardesai's claim saying that Arnab wasn't even in Gujarat when the attacks happened.
People are supporting the fact that it was an incident that happened with Sardesai and Arnab is trying to pass it off as his own.
While the original video has been taken down from YouTube, Twitter has taken up the issue seriously. People are taking jibes at Goswami by imagining the hardships he went through in scenarios he wasn't present to witness.
I still get goosebumps thinking about how Arnab stared down a tank in Tiananmen Square.

— Gaurav Sabnis (@gauravsabnis) September 20, 2017
Arnab was in Gujarat in 2002 just like Modi walked on the moon with Neil Armstrong in 1969

— IndiaExplained (@IndiaExplained) September 19, 2017
This guy's efforts have gone viral over Twitter. 
Twitter can be really savage.
Mr. Sardesai has posed an important question to Arnab.
I now ask a simple direct question: nation wants to know if Arnab will resign and quit journalism if his story turns out to be false?

— Rajdeep Sardesai (@sardesairajdeep) September 20, 2017
You can watch the whole video here:
Arnab has not given a statement yet.