Gordon Ramsay's savage streak is as legendary as his culinary skills, if not more so. I mean, he can leave people in tears faster than he can whip up a perfectly tendered steak. 
And yet, for all his ruthlessness, there have been instances where his softer side was on display, and we were left pleasantly surprised (instead of perpetually shocked, which is the more common reaction). 
So here are some instances that prove that Gordon Ramsay may appear hard on the outside, but is actually a softie on the inside: 
1. When he becomes the voice of confidence and the image of sweetness for Masterchef Junior contestants. 
He constantly helps the struggling little cooks and is the first one to stop their tears and give them little tips. 
And he makes sure that elimination does not put a dent on the kids' confidence. 
It's like watching a rugged fairy godmother, wiping your tears and boosting your skills. 
2. When he indulged in fancy dress tactics, got maple thrown on him and even turned into a giant ice cream sundae, all to allow the kids a bit of fun. (*Can't stop cheesy smiles*)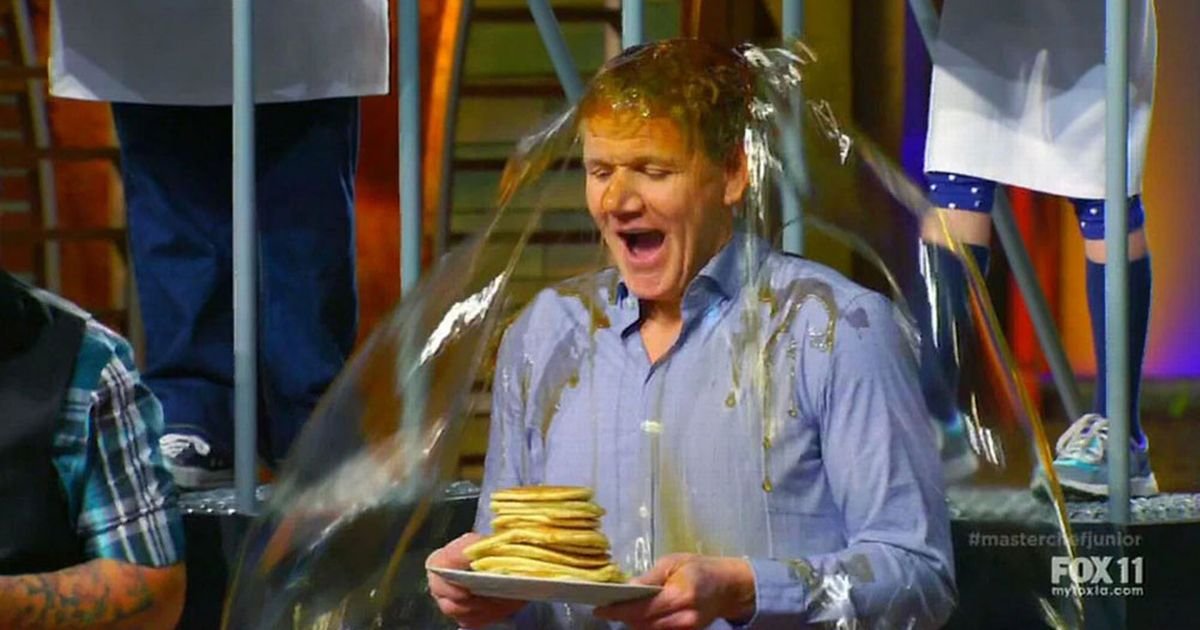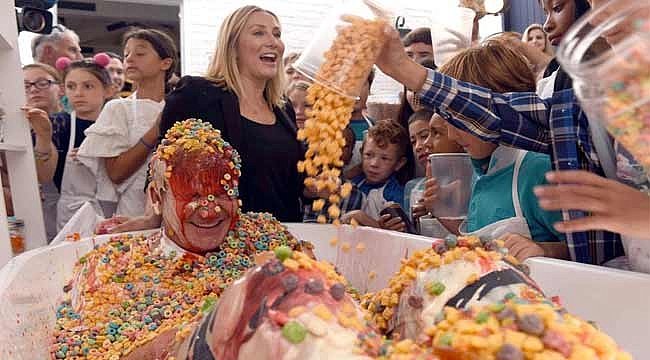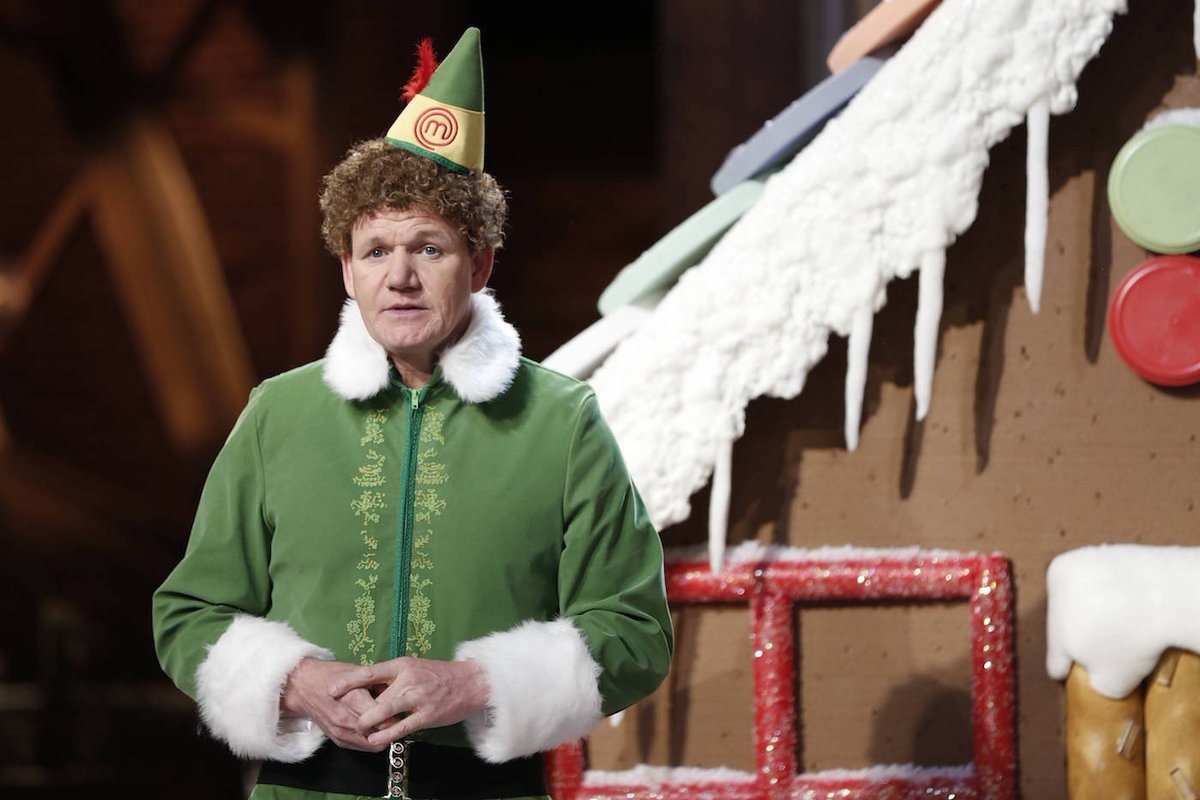 Yes, the other judges do it too, but before Masterchef Junior, could anyone ever imagine Gordon Ramsay like this? I think not.
3. When he was the most ADORABLE dad ever, and also a little embarrassing, because well – typical dad!
His home, including the treasured kitchen, is filled with warmth, fun and apparently, cycling.
He even embarrasses his children with 'dad jokes', because funny father > sophisticated chef.
In fact, he even tried to set his daughter, Matilda, who is a budding cook herself, on a date with a Masterchef Junior contestant. 
Silly moments aside, he is a lovable father, who never shies away from proclaiming how proud he is of his kids. 
Even if that means getting pranked!
4. When he was outspoken about his endless love for his wife.
From dealing with a hectic work schedule at the start of their marriage to leaning on each other through thick and thin – Gordon and Tana's love story is more potent than the best romantic novels.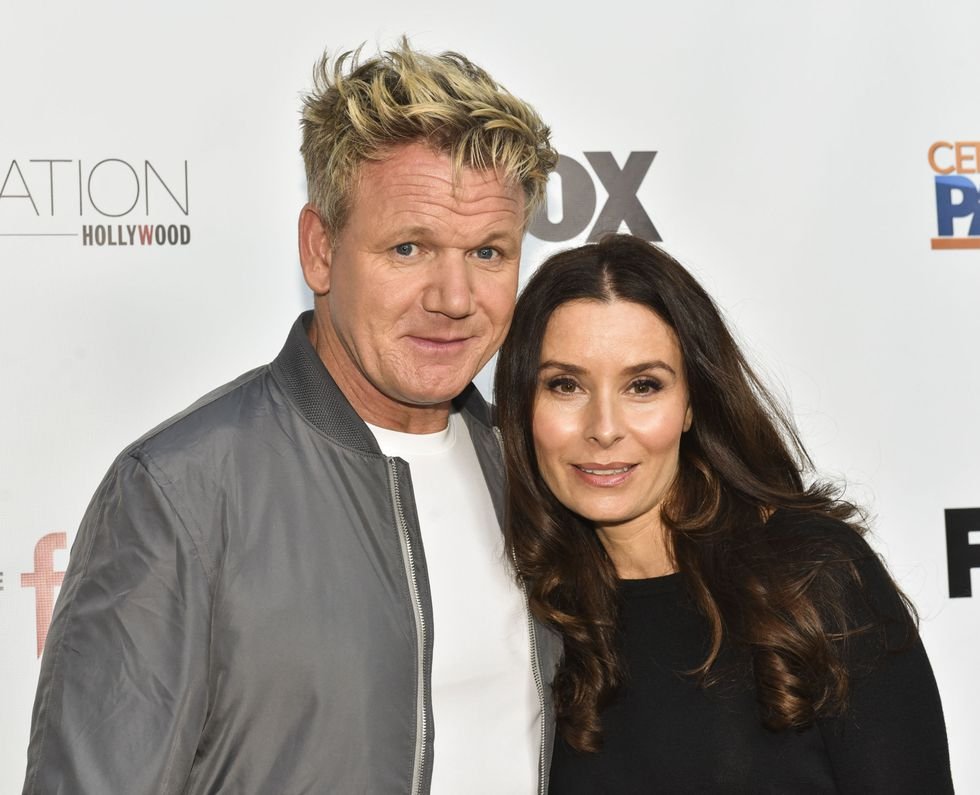 And he never lets his lady love feel any different. They even compete in marathons together.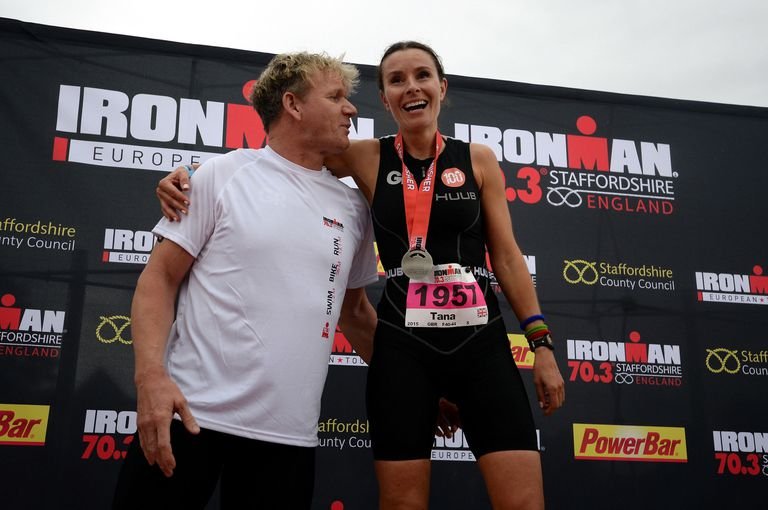 He never misses an opportunity for a loving gesture. Like a sweet Mother's day wish. 
Or inviting her on his show (Masterchef), as his special guest. 
5. When he made all the contestants on Masterchef Season 3 cry… with his motivational speech to contestant Christine (who is visually impaired), who went on to become the season winner.
6. When he managed to laugh at himself. Case in point – Hell's Cafeteria sketch and the famous 'idiot sandwich'. 
In his appearance for the Late night show James Corden, Ramsay made fun of his harsh demeanor on his show Hell's Kitchen, with hosts James Corden and Julie Chen, and absolutely killed it! 
7. When he actually complimented a dish on Twitter (and had people convinced his account had been hacked!).
While it's nothing new for people to tag Gordon Ramsay on Twitter and have their amateur meals reviewed, his responses are almost always savage AF!
But this one time, when a girl tagged Gordon Ramsay on a dish her fiance had cooked for her, his reply, 'Marry Him' left us, and the Twitterati, in love. 
Omg! Best response! Thank you!! And marry him, I will!

— Bridgett (@B_Rabbit_Jax) May 3, 2017
First time in a long time since I've seen some positive cristicism on his twitter. Girl you better do as he says. 😂

— Ronnie Banks (@iamronniebanks) May 3, 2017
Is there a sweeter compliment? Was Ramsay the one to give it? 
8. When he cried after tasting a participant's food because he got homesick. 
Oh yes, the big bad wolf of the culinary world could not help the smile on his face when he realized that a fellow contestant is Scottish, and has cooked a traditional Scottish meal. 
PS: She got in the competition. 
9. When he offered to sponsor an eliminated contestant's education and killed us with kindness.
Ramsay was so impressed by a 19-year-old Gabriel Lewis' talent, that he offered to sponsor his culinary education, and this is what he had to say to him on elimination: 
Young man, it's very rare we see such raw talent that's got amazing potential come through this competition. You've got the potential to be huge in this industry. You just need the right training. So I am personally going to send you to culinary school.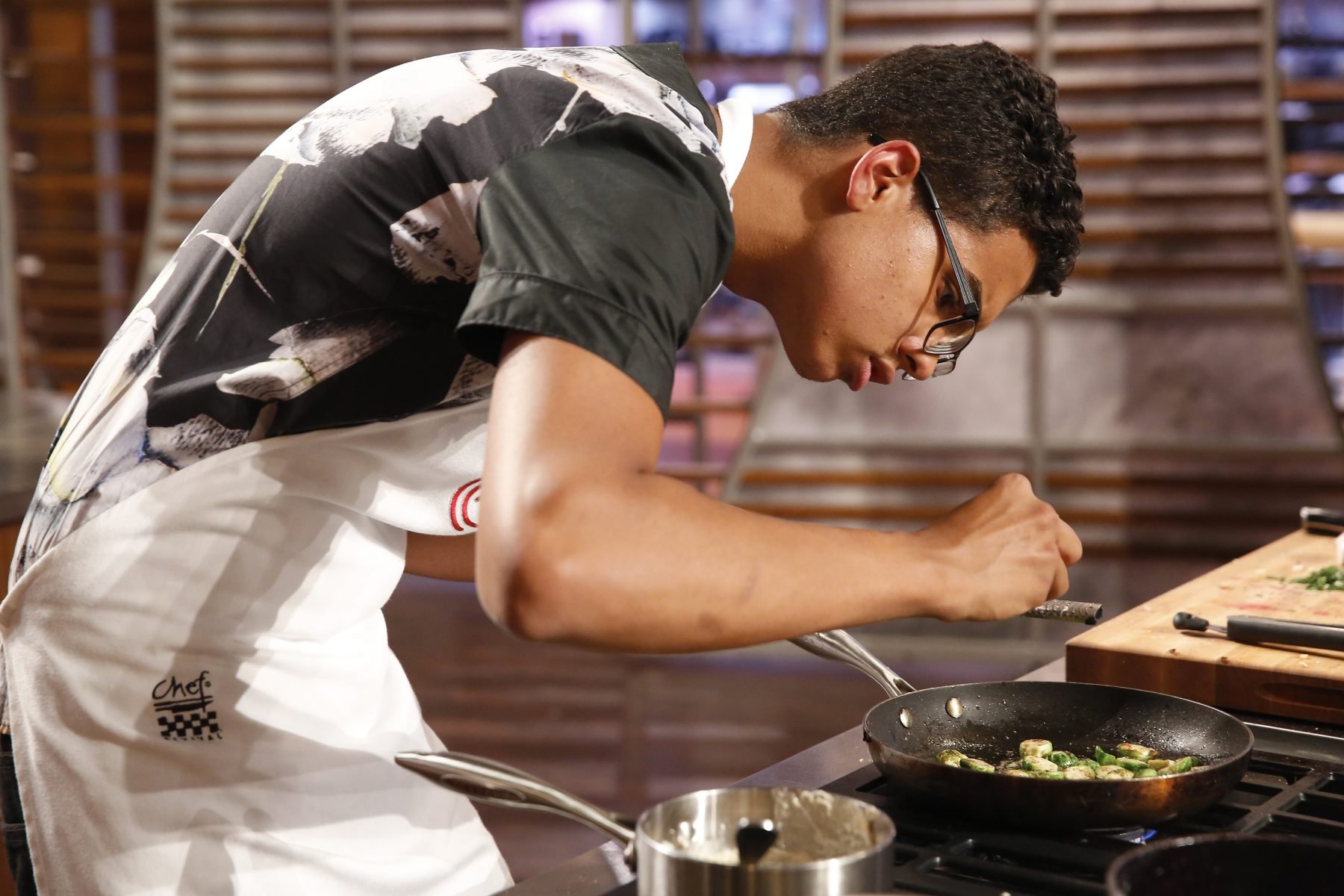 10. When he offered a struggling cook a job, a boost of confidence, and an amazing response. 
In an AMA Reddit session, a cook wrote a heartfelt letter about the struggles he was facing, to which Ramsay's response full of relevant advice, motivation, and even a job offer, won hearts. 
The question: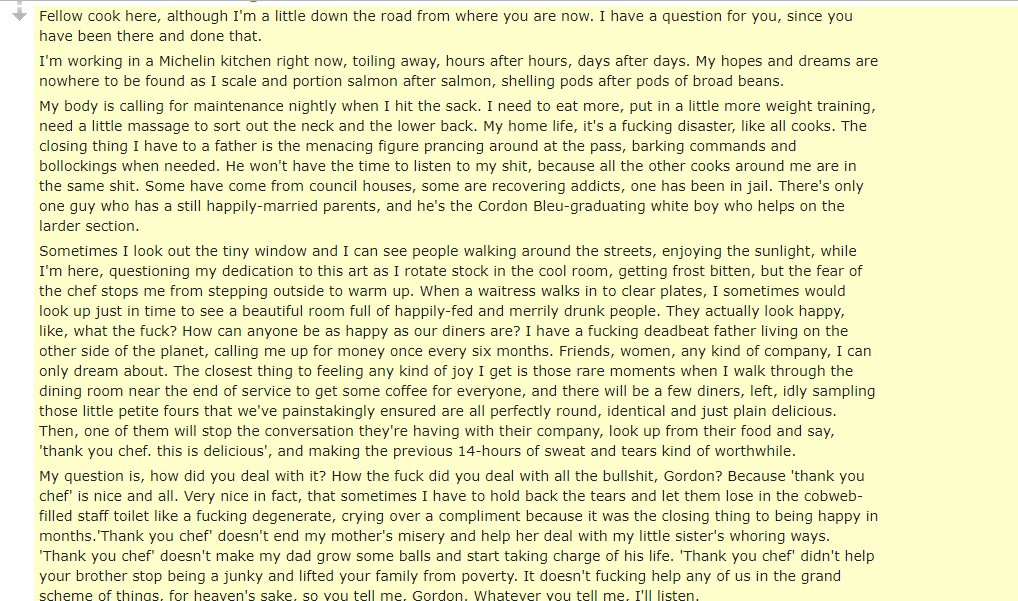 The response: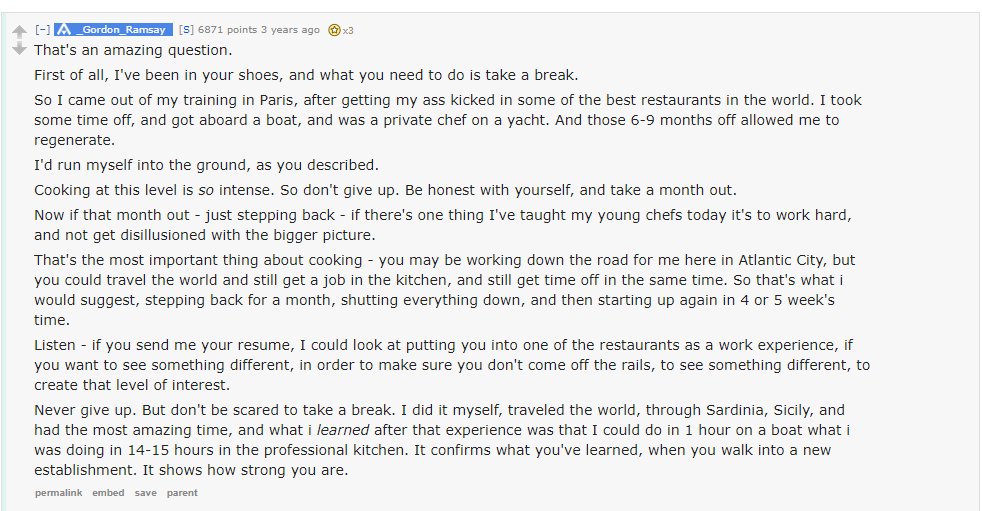 11. When he wished his serving staff with a sweet and fun message. 
Clearly, Gordon Ramsay is more than a tough judge or a critical boss – he is also a helpful mentor, a loving husband, a warm father and of course, a great cook!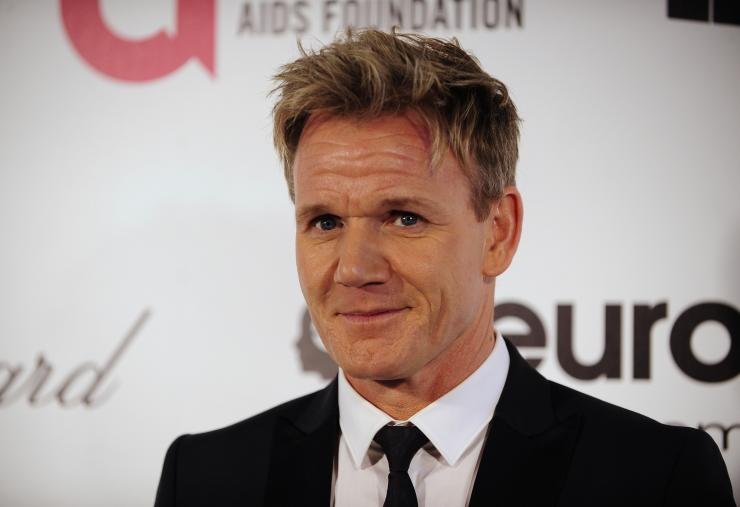 (I'm still not inviting him to sample anything I ever cook).