After Portugal and Argentina were kicked out of the World Cup in one evening, I thought I knew what disappointment means. 
I didn't. 
Japan's loss to Belgium last night was possibly the most heartbreaking one of the tournament.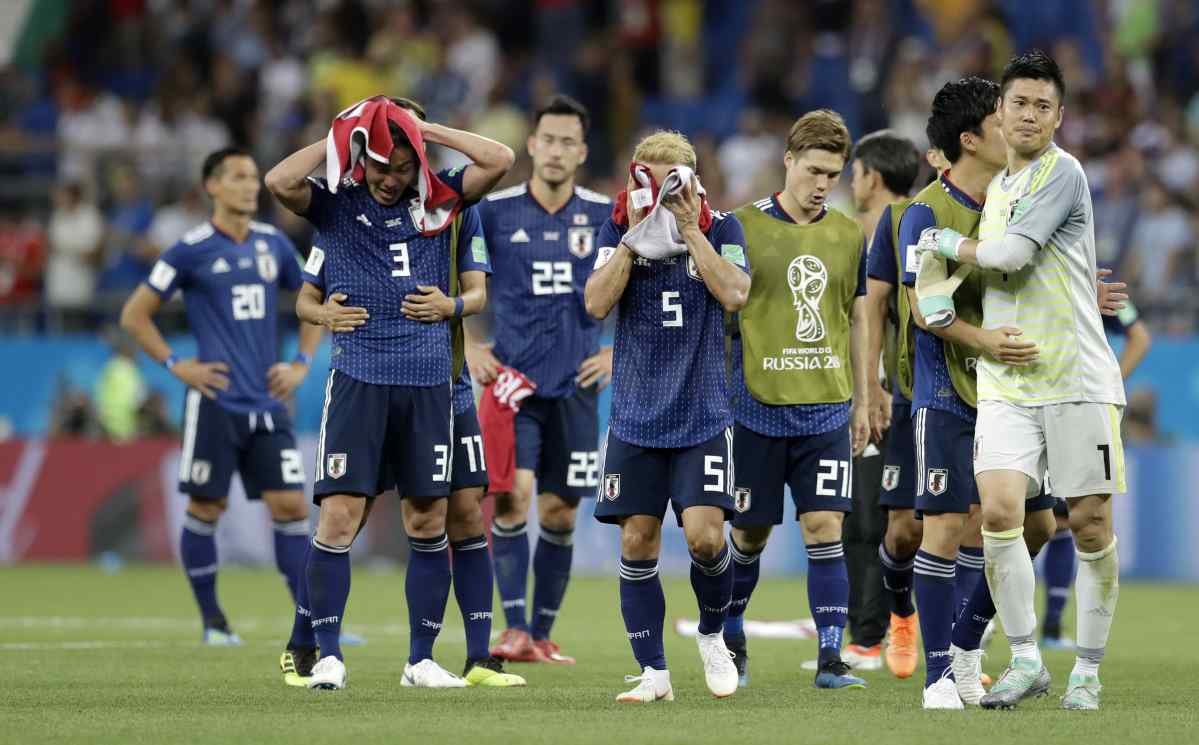 From having a 2-0 lead to going down 3-2, Japan saw unbelievable highs and saddening lows in the same match. 
Genki Haraguchi and Takashi Inui scored fantastic goals that were later equalized by Jan Vertonghen and Fellaini.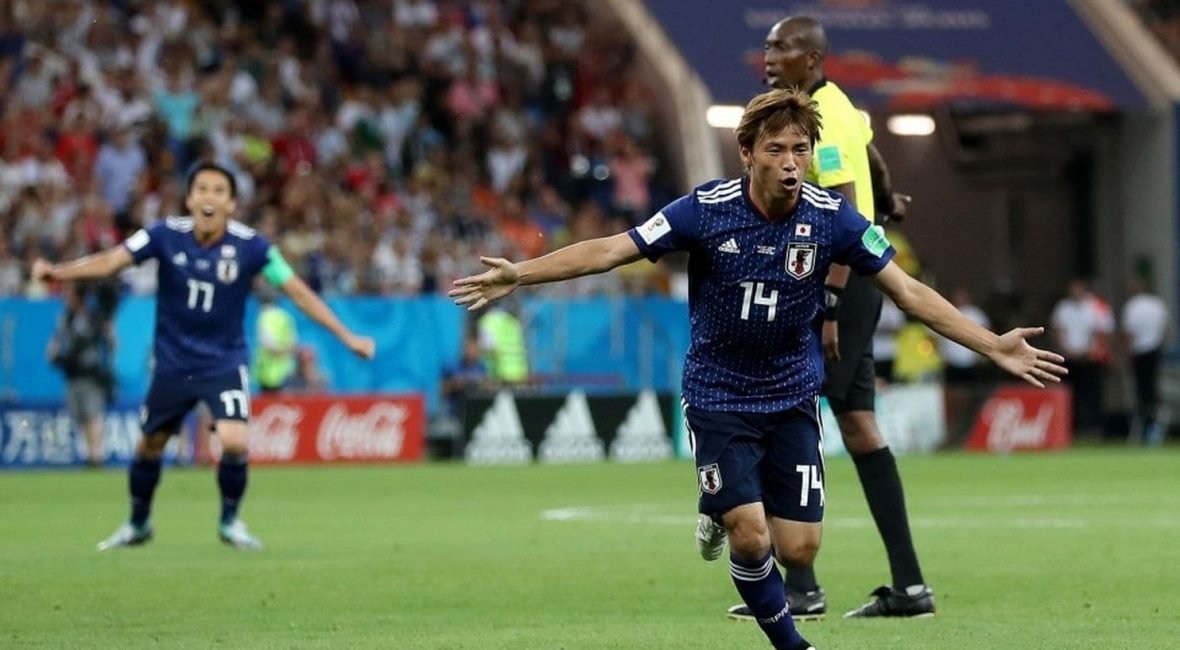 Unfortunately, they had to bid goodbye, thanks to the last minute goal (literally) by Nacer Chadli.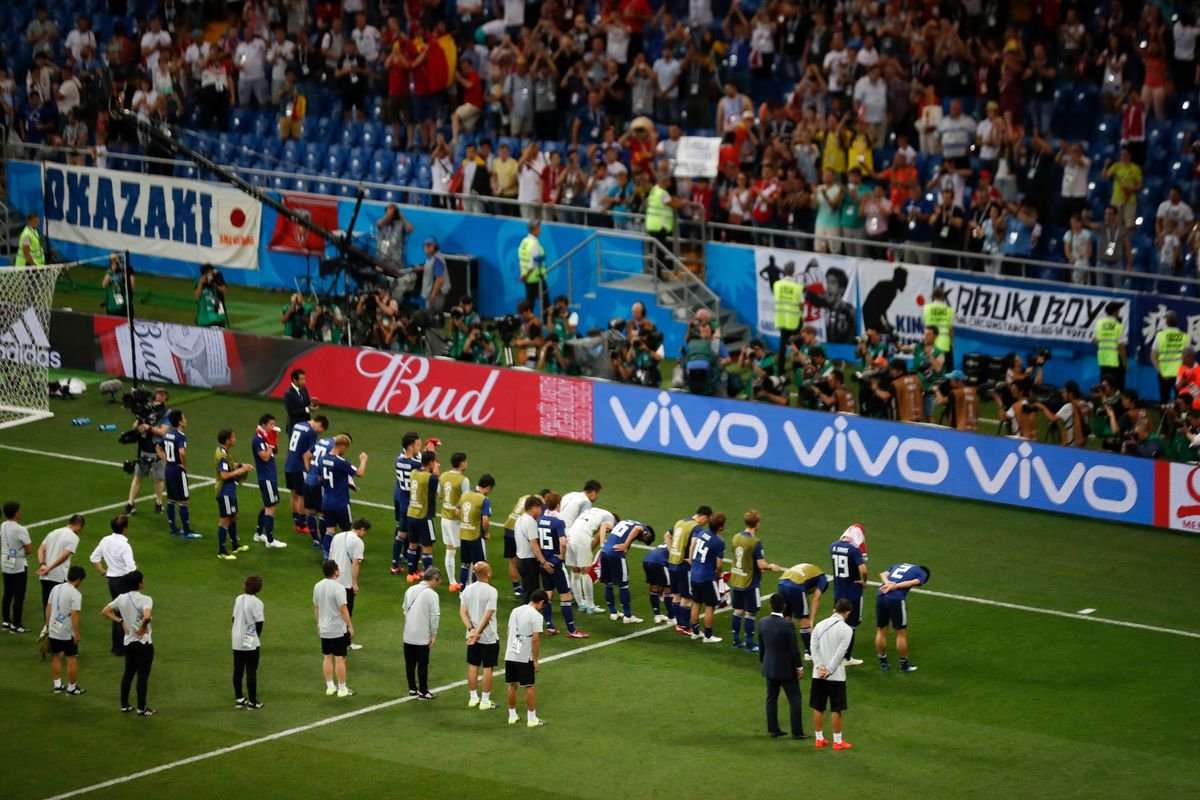 But they went just like they played. With grace, dignity and grit. 
The Japanese team stayed back in the stadium after the match to thank their fans for the support. 
They were dejected, sure, but it wasn't the time to show it because their fans in the stadiums were crying and the team had to give back the love and warmth, it had been receiving throughout the tournament.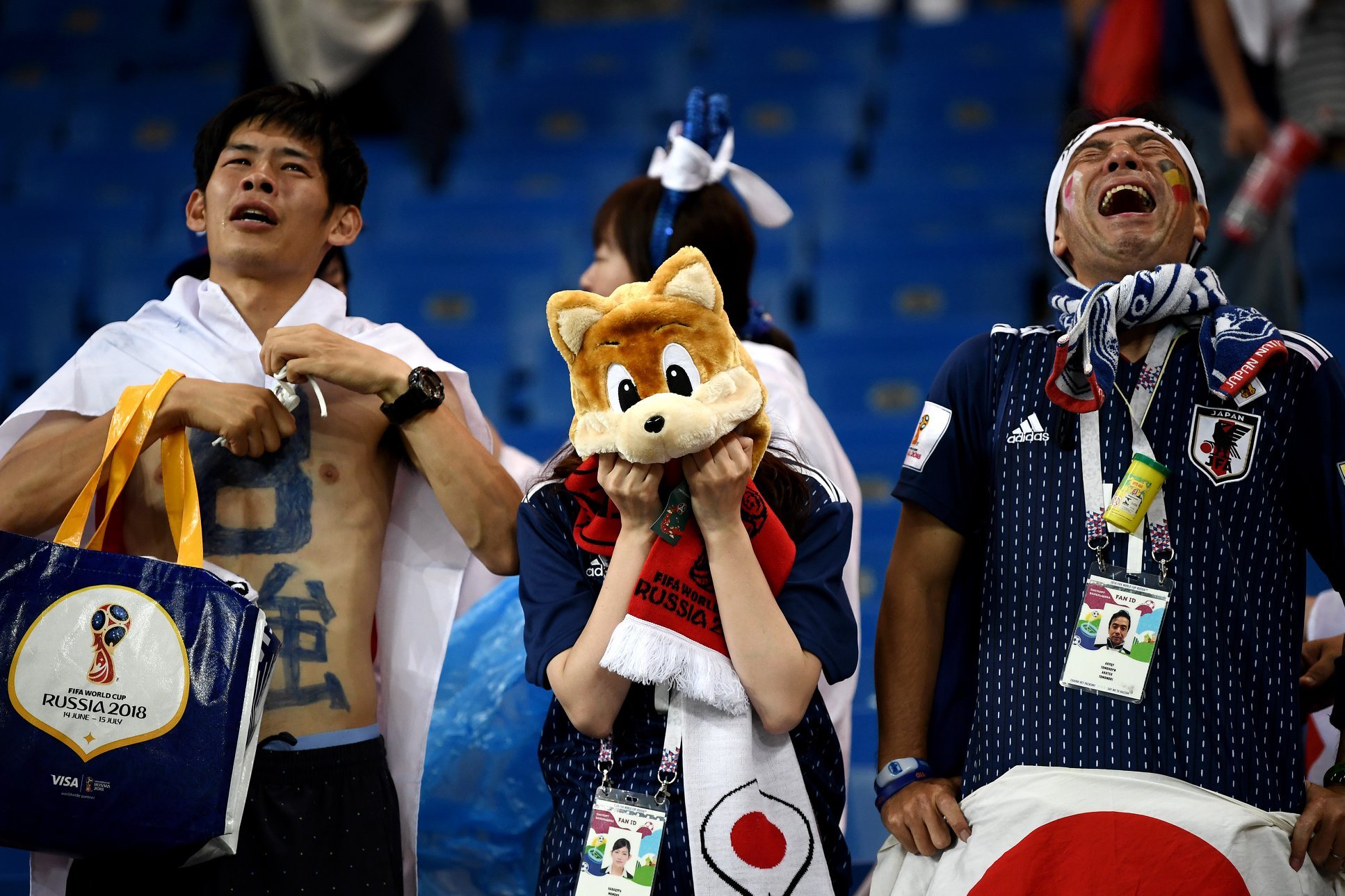 In a touching gesture, they even cleaned the dressing room and left a 'Thank You' note for Russia.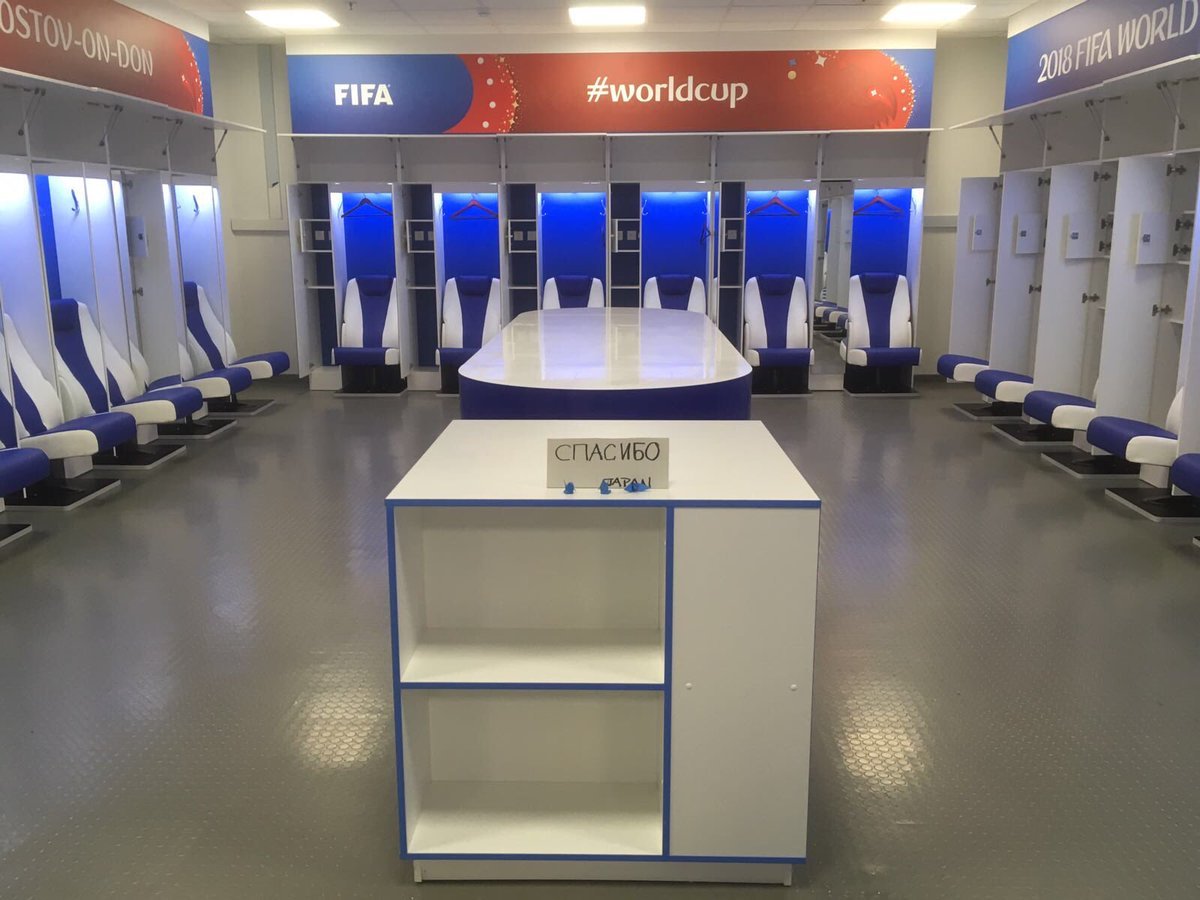 This was a reminder of how their fans cleaned up the stadium after the matches on multiple occasions, including last night.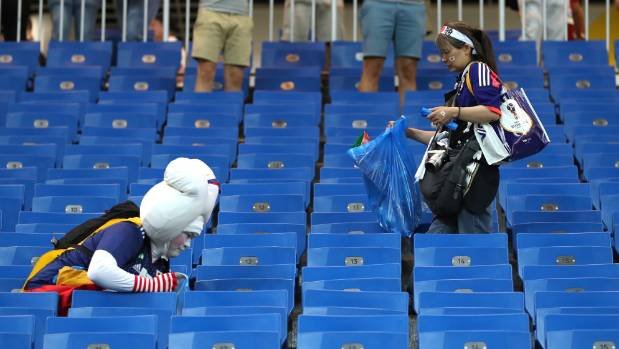 Winners or not, the Japanese have made a special place in our hearts.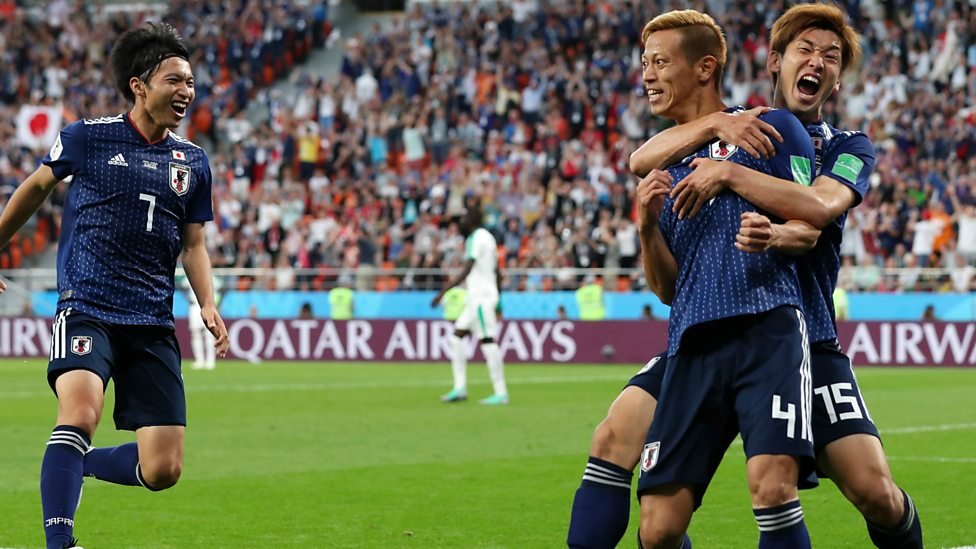 What they did last night was not easy. 
Dominating the favourites Belgium for a decent duration of the match was not easy. 
Stopping those back-to-back goals was not easy. 
Scoring those excellent shots was not easy. 
And losing after doing all that, well, it was not easy.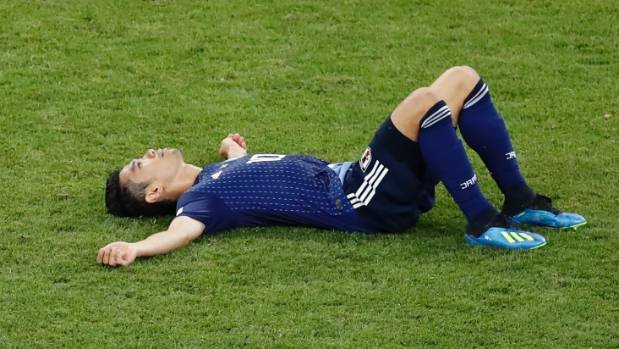 The Samurai Blues might not have made it to the quarterfinals, but they showed the world the true spirit of the World Cup.
Till the time we seem them again, let's remember this:
It was their time to go, but at least they stole the show.