If you are an Indian kid who wants to do something hatke, you know it's not easy. Passions are almost always a 'hobby' in India that you work on while pursuing a steady career. But there are those who break this chain and follow their dreams to emerge victorious in the end.
One such story is that of comedian Kenny Sebastian who lived the 'typical' life but did not settle for it.
In his Humans of Bombay post, he talks about his upbringing, finding a niche in an environment that was strictly against it working on it continuously until he nailed it.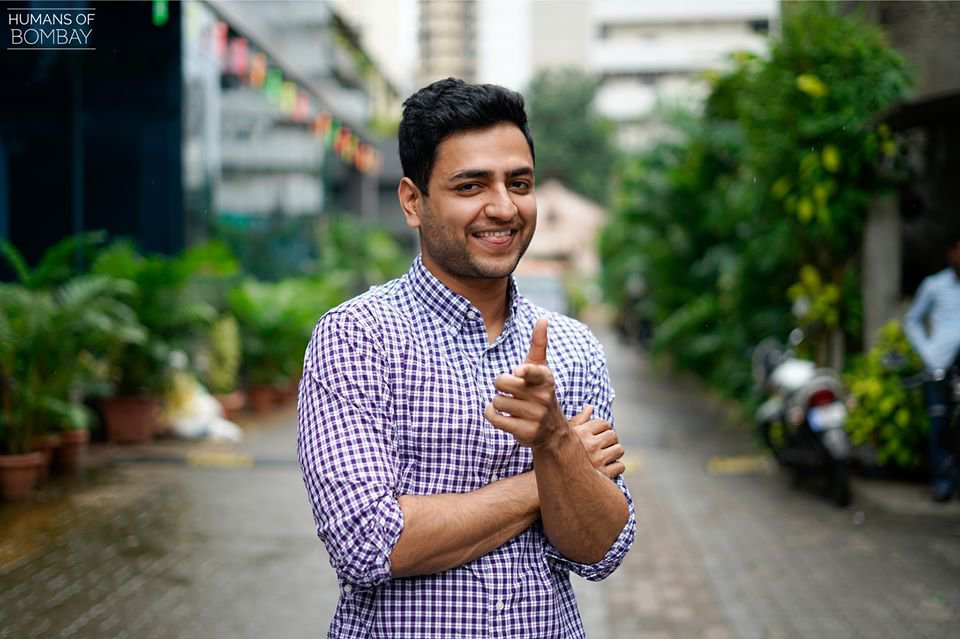 As a kid, Kenny was part of a strict school system with no encouragement to 'foreign' or new ideas. But thanks to Youtube, he discovered his passion for filmmaking.
My dad put me in a school where all navy kids go. We weren't allowed to sing 'Western Music', or read 'Western Literature'. By 10th grade YouTube blew up and I stumbled upon some great videos…made by amateurs. So I borrowed my friend's camera and began making videos myself! I felt like I'd found my purpose — I wanted to become a filmmaker. I had even joined engineering classes but I knew that life couldn't be 'just this'. When I told my parents, they were happy as long as I got the degree!
Kenny realized very early in his life that his purpose was not to just be tied around conventional things. He made videos, sketched and even played music. He also tested waters in stand-up comedy and totally loved it. 
I felt lucky that I was able to do what I wanted. So I started freelancing as a filmmaker, playing in a band and even worked as a graphic designer to sustain myself. Around that time, I attended a college fest in Bombay where there was a stand-up comedy competition. All my friends had gone out, so no one knew me there and I wanted to go on stage to perform. After my performance, there was a massive applause and it felt like the universe had clicked! Just like that, I found my passion! 
He might've been the jack of all trades, but to sustain himself he had to make a choice and he went with stand-up comedy. But obviously, every job has its own hardships and he too went through a hell lot of work and patience to reach where he wanted to. 
I remembered how I felt standing on stage. I wanted to chase that feeling. So I decided to pursue stand-up comedy full time. I left home and came to Bombay. Somehow I managed to get a spot for a show at the best comedy club and after that they offered me the weekend slot! The performances were great, but I had no 'viral' video for a long time. I wasn't able to crack the code like others had, but I believed that there's a right time for everything. 
But after his 'middle-class restaurant' video went viral, there was no looking back for Kenny. Life is full of surprises, but for the people who are patient, things always fall into place. 
Read the entire post here.