Shawn Mendes, Canadian singer & songwriter, rose to fame in 2015 with his album Handwritten, whose single 'Stitches', made us instantly fall in love with this curly-haired gorgeousness.
In a recent interview with Sunday Times, Shawn declared that he's just a 'regular dude' who would totes date a fan.
"Why wouldn't you date someone who admires you? Isn't that what couples always say? 'She's my biggest fan.'"
WE ARE YOUR BIGGEST FAN! PICK US! PICK US!
This 20-year-old talent is a huge do-gooder, like not even surprised. He has started campaigns with DoSomething.org for people suffering from depression, and also created the Mexico Earthquake Relief Fund.
You, Shawn are our favourite human.
Shawn has also been vocal about anxiety disorders, disclosed publicly through his song, "In My Blood".
Did you know that Shawn climbed the pedestal of success when his Vines became popular in the year 2013?
His appearance is so artsy that 'now we need someone to breathe us back to life.'
What's it about guys playing guitar? Their irresistible notes strike all the chords of our hearts just right.
This look. Our calm. Gone.
Never have we ever been so jealous of a bubble gum, folks.
Face cut so sharp that it exists to cut hearts in a single flick.
So, it's agreed, his music is like angels playing the harp in heaven.
The calm on his face has the potential to cause riots, and he knows it.
You Shawn are pure gold, and we heart you.
This is legit us RN.
Treat us better, would you, and stop being so adorable?
Aaaaaaaa.
But, whyyy?
Crying face emojis.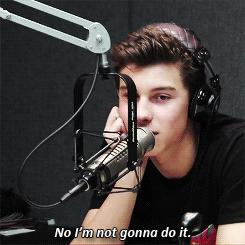 This smile, one last time, before we wind this article up & go hug our pillows.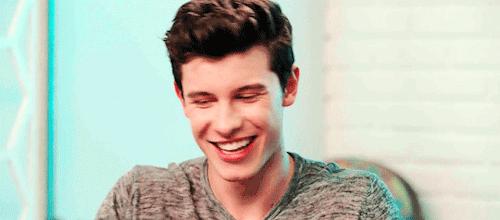 You know what to do now, right? Let's go re-watch every vine Shawn ever made, and every song he has released.