Lets admit it. We Indians are a bunch of hypocrites. We all love to have sex (look at our population), but squirm at the very mention of the word in public. Why are we so uncomfortable talking about our reproductive organs? Why can't we even say Penis or Vagina out aloud, let alone have a decent conversation around it?

It is 2016 and it is time we normalised conversations around sex and our reproductive organs. Atleast that is what this project aims to do. ICYMI, there is a Great Indian Penis Survey that is out, where men are finally talking about their body and their relationship with it. The survey has been done by Agents of Ishq, a bilingual online project that aims to expand the conversation around sex and desire among Indians.
In a candid chat with ScoopWhoop, this is what they had to say,
"The idea was to take the conversation away from the usual space of swear words, nudge-nudge-wink-wink jokes and bring it to a more human place where it is hardly taken: to not talk about the body as others see. It is important that a different, reflective yet light conversation about male sexuality begins. No one seems to be doing it so we thought -well, we will do it."
This was an online survey with over 1,000 respondents, mostly men. But we are told,
"Women wanted to fill it in too – to speak on behalf of their partners who they felt would not fill in the survey!"
And believe us, the results are fascinating. So let's talk about Penis, shall we?
1. While majority of men actually have a comfortable relationship with their penises. Sadly only 6.5% of them are actually proud of them.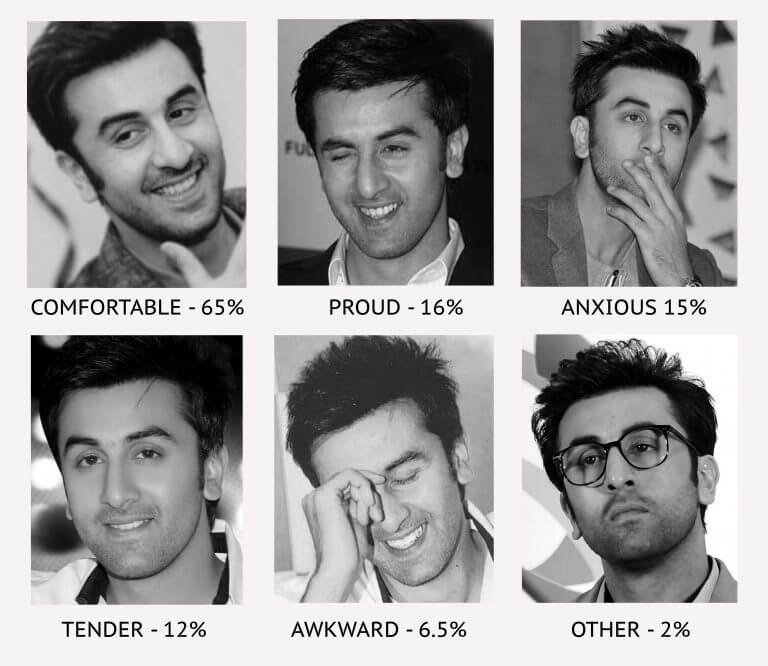 2. 46% men are absolutely fine with their members but a good 36% feel inadequate and want to change their length.
3. They have nicknames for it. While majority said they did not, the ones that did, have pretty unusual names for it, including Shakti Kapoor, Chota Bheem and Bade Miyan.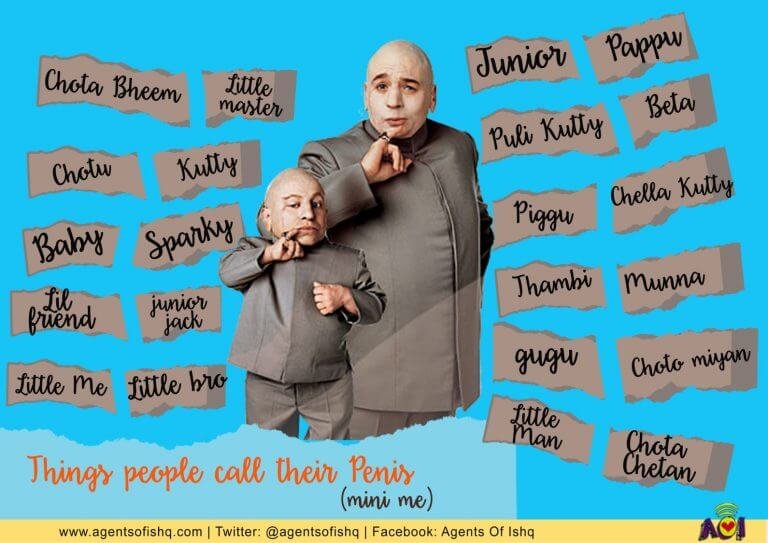 4. 43% of men send pictures of their dicks.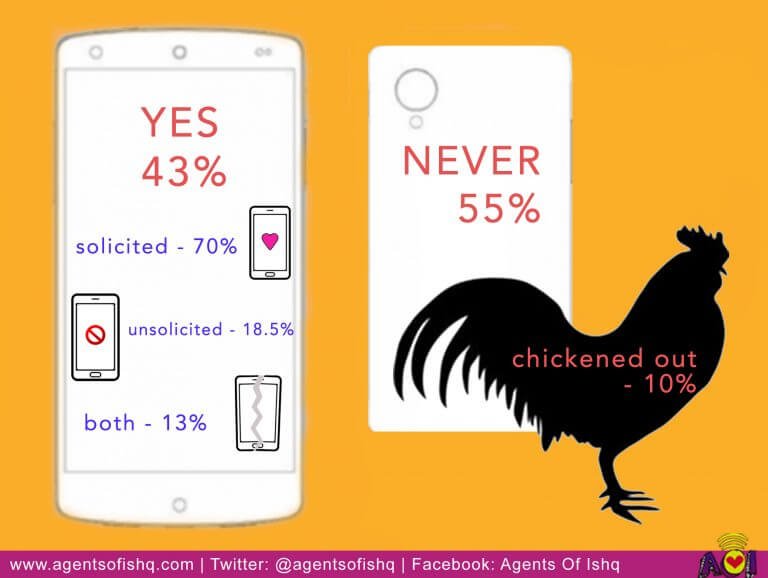 5. A good 53% compare their Penises with other men, out of which 21% feel theirs is worse than others.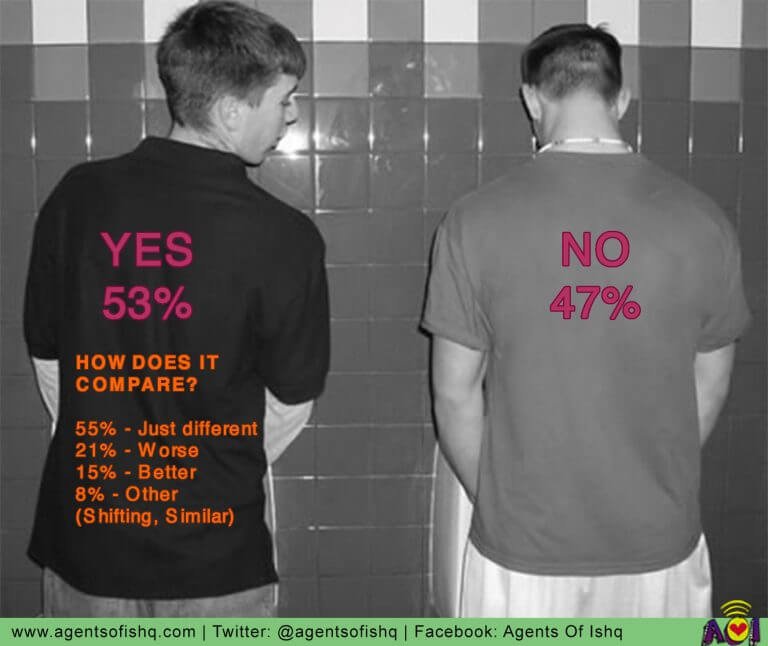 6. 12% men admit to have been bullied or shamed. Out of which 40% said they were now already comfortable or getting more comfortable with time, even though a bad incident had made them lose confidence. 
7. 49% of men believe their partners like their penises.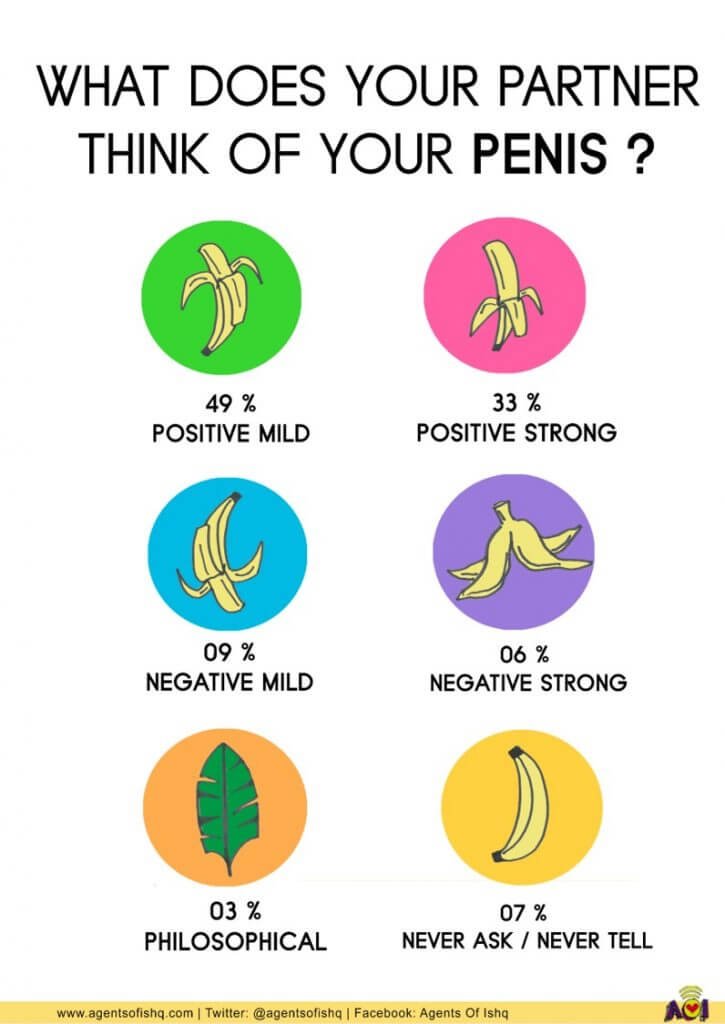 8. Most of the men felt 'excited' when someone looked at their dicks in a sexual situation. However there were a few who were 'mortified'. 
9. 59% said their idea of an ideal dick was mostly shaped by porn.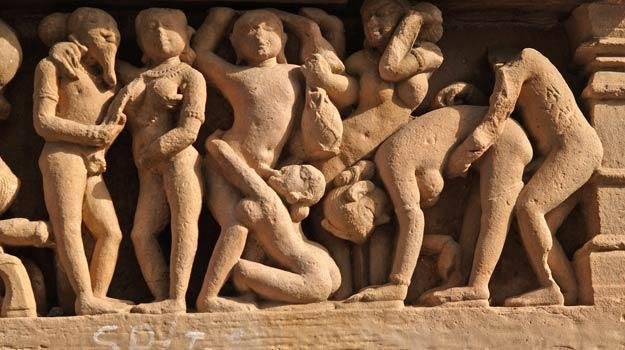 *Some notable influences were also, Lord Voldemort and Tantra*
10. 16.5% said they look at it once in a while and 3.5% said they never look at it.