When the date is set, the invites are sent, the decorators have set up tent, and the only thing that's left is for you to take that big plunge. Then, the moment arrives when you're standing, waiting for your beloved to make the grand entry, you're in jitters, you're anxious, but just then arrives the most beautiful woman you have ever set eyes on.
Everything seems to fade away, and this overwhelming happiness sweeps over you, and tears of joy swell up in your eyes. And this moment is priceless.
The tradition of the bride and the groom not seeing each other before their nuptial might be antiquated, but the feeling when you finally see them is hard to explain in words. These photographs clicked at the right moment captures the rapture that a groom feels when he sees his beloved in her wedding attire for the very first time.
That moment when you just can't stop those tears.
When all your dreams come true, seeing this one person you cherish the most.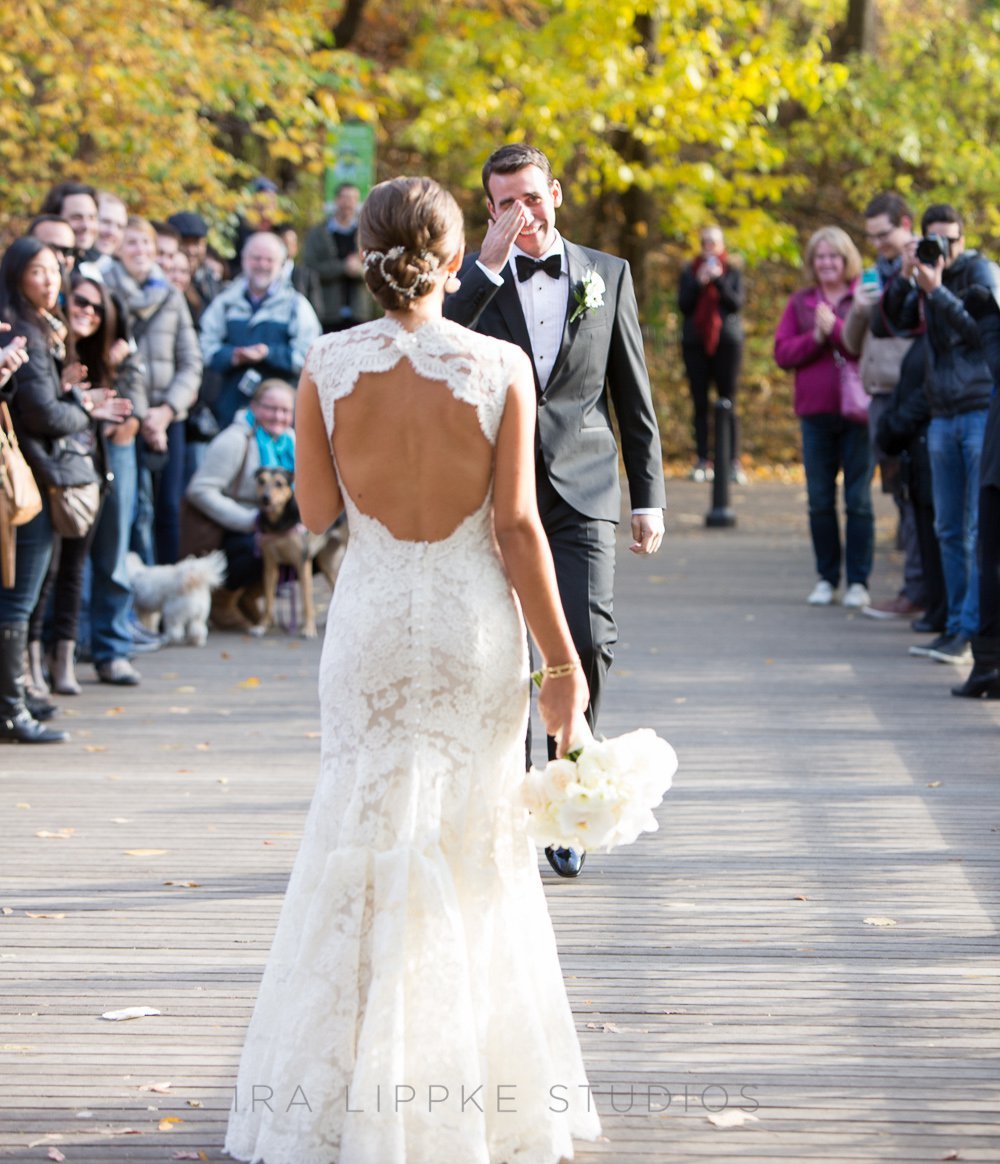 When you know you're holding your whole world in your arms.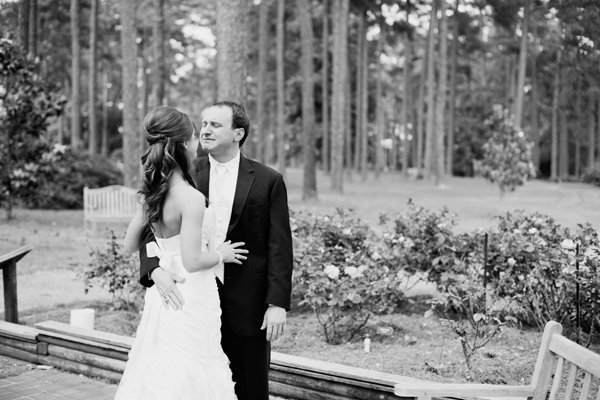 When you just can't contain your excitement.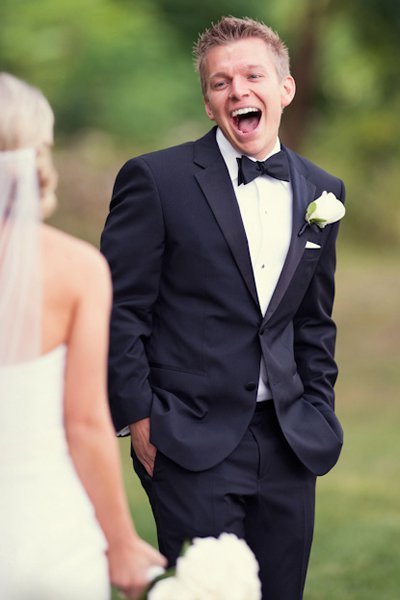 When she takes your breath away.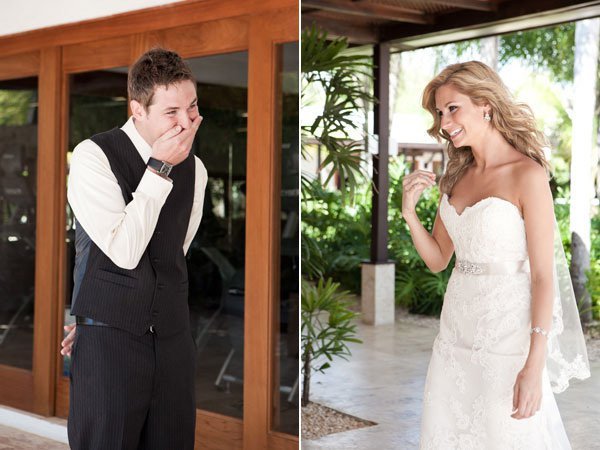 When you're spell-bounded, and nothing can undo the magic spell. 
When you go weak in your knees, looking at the one who's your strength.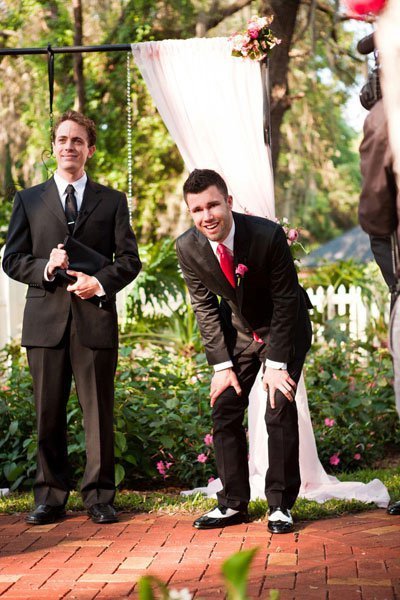 When the tears just flow, and refuse to stop, looking at the sight you'll remember for a lifetime.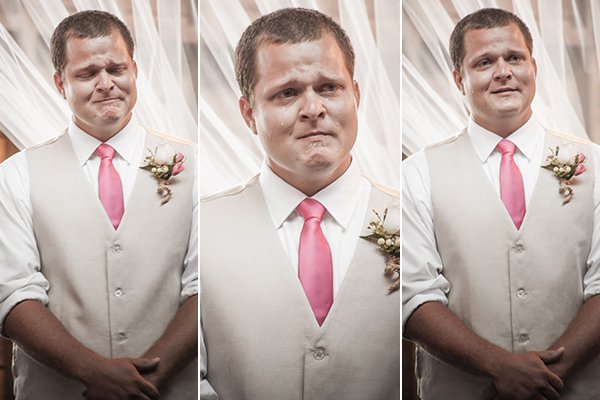 When you just cannot look at your beloved without tears brimming in your eyes.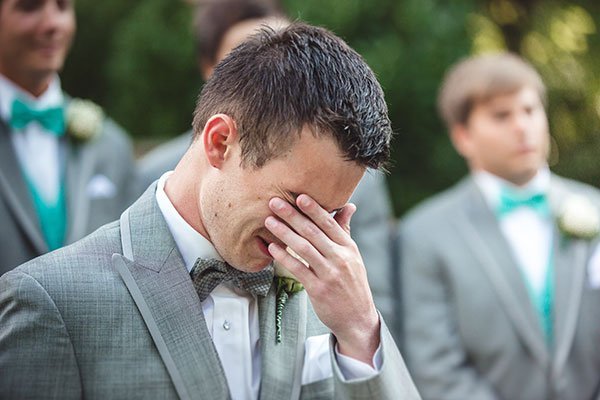 When all your prayers get answered in one instant.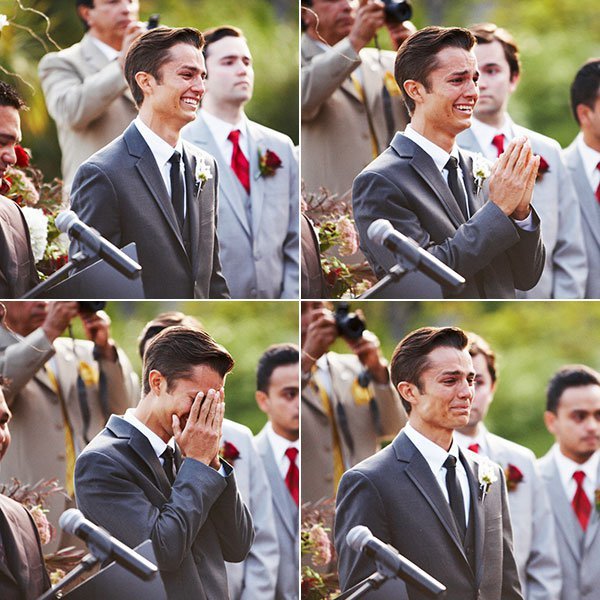 When your foot looses its grip, and you have to take a moment to gain back your balance.
When the excitement, the joy, and all the feelings just make you gasp for breath.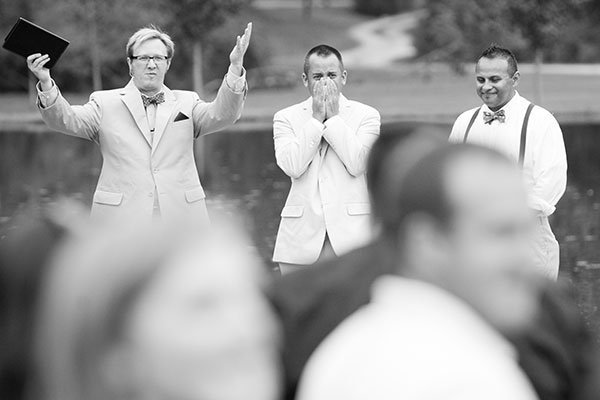 When you realise that you're finally going to live your forever with the person you loved.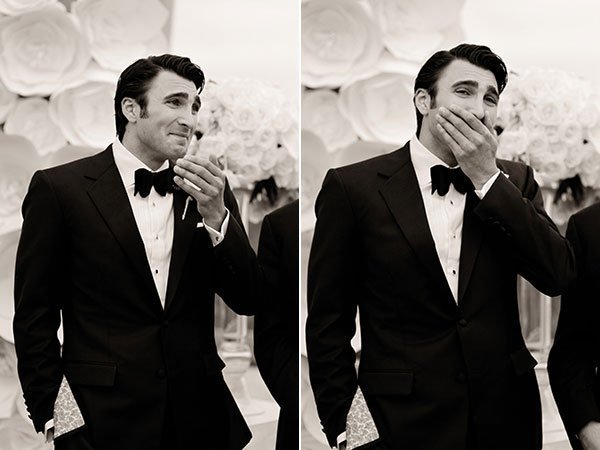 When you realise that she's the most beautiful person for you.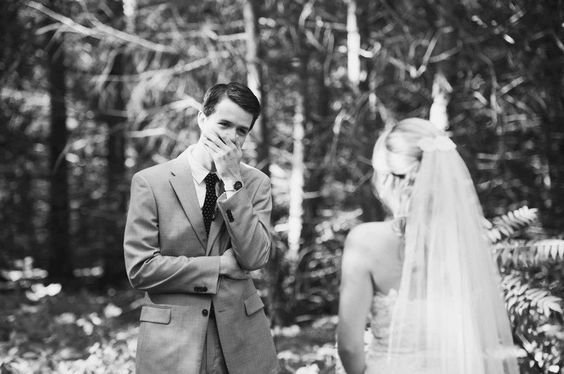 When words fall short to describe what you're feeling inside.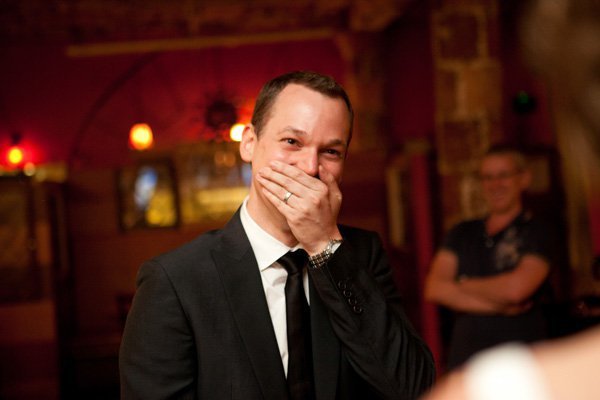 When you're ecstatic and you know you've found the one for yourself.
When the only reaction you can manage is to stare at her continually.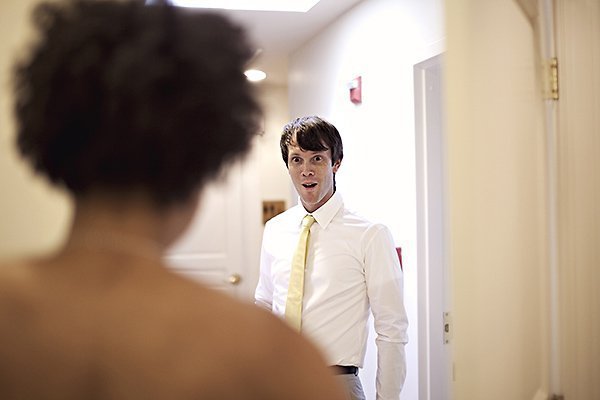 When all the things you hold dear encompass in this one person.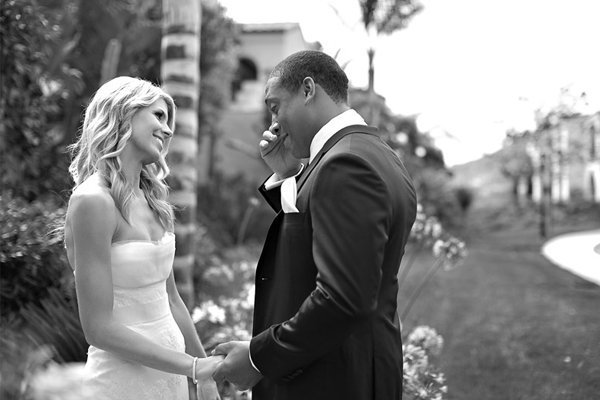 When you know everything's going to be perfect from now on.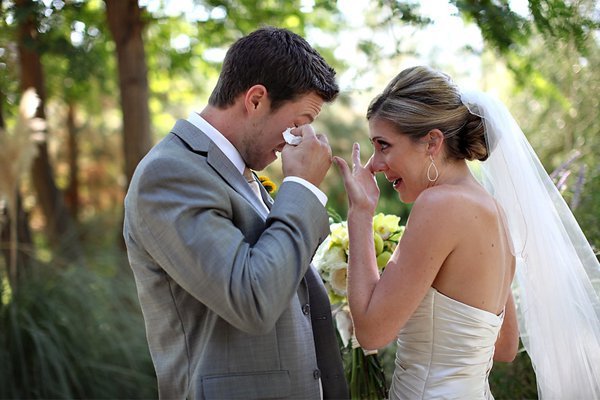 When you look at the other person, and realize that you want to grow old with them.
Love, marriage and the magic of that first glance that captivates you for a lifetime. Beautiful, isn't it?