Zakir Khan, with his innate charm, relatable jokes and simple style of speaking, has quickly climbed the charts to become one of the most loved Indian comedians.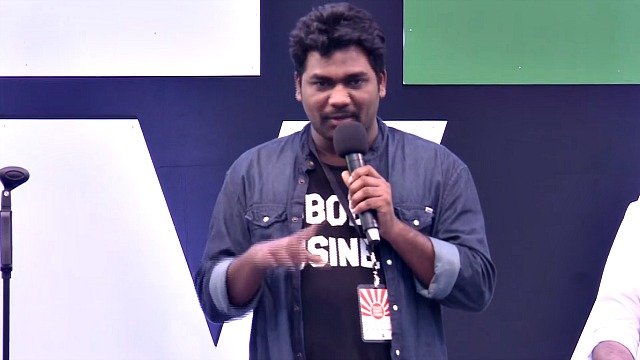 But while we've all laughed out loud at his jokes and been pleasantly surprised with his shayaris and poems, his story of struggle is perhaps what many us will relate to the most.
In an event called Spoken 2017, organised by Kommune (a performance art collective), Zakir Khan shared his story of his struggle to stardom, the periods of belief intermingled with helplessness, and the never ending love of parents.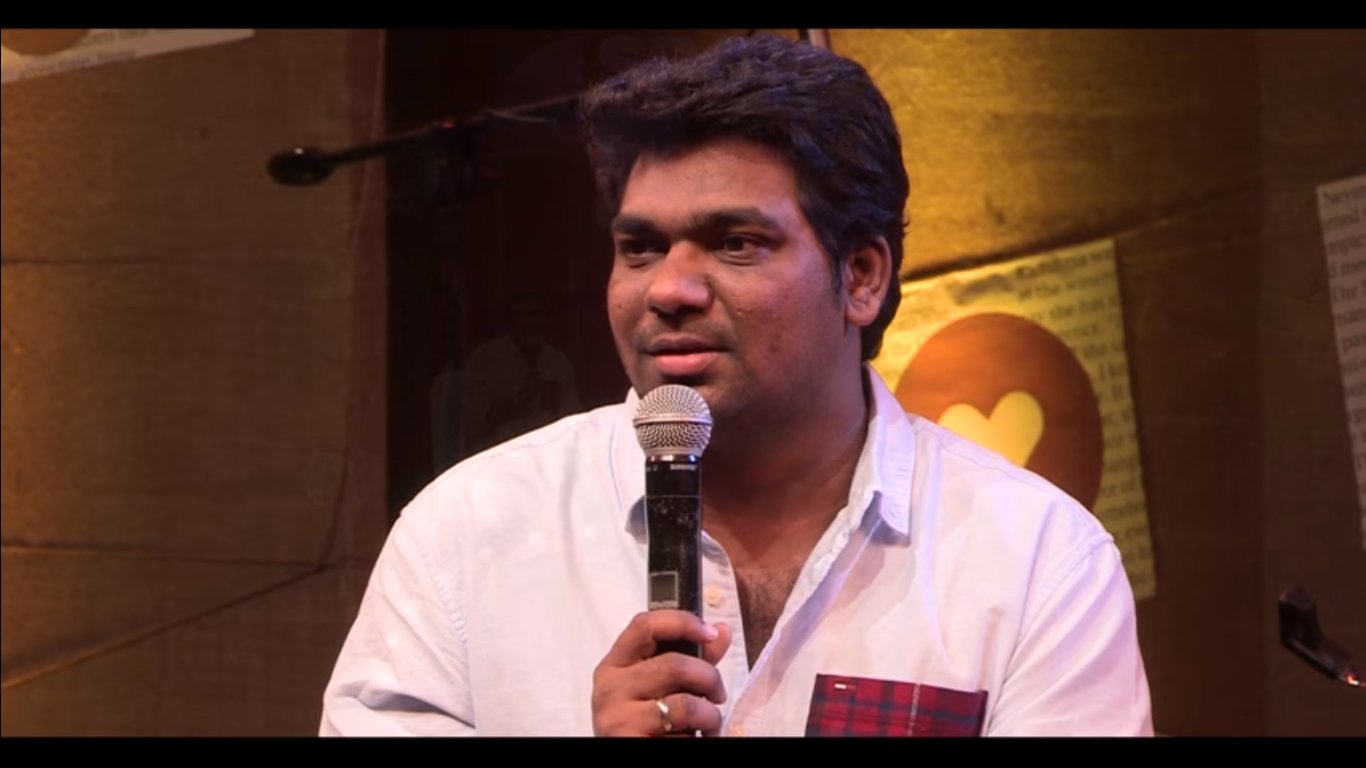 His trademark humor is visible even as he talks about his father's teaching job, the Mumbai winters (or the lack of them), 'berozgaari', his struggles of traveling in a third-class train, or the pain of being an intern.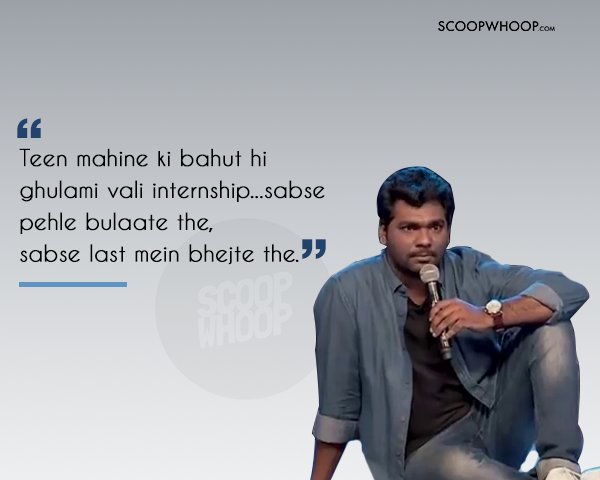 His story slowly progresses, similar to how we feel life is moving, whenever our dreams seem too difficult to achieve. 
Perhaps most poignant is his description of the love of a mother, that does not change with circumstances,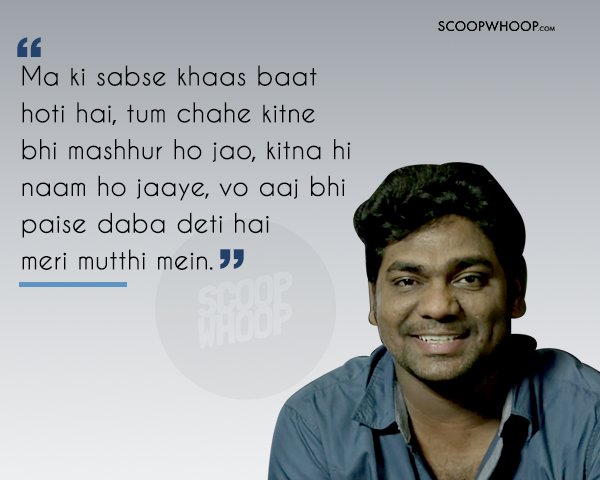 and the birth of a poem, that has to be natural, never forced.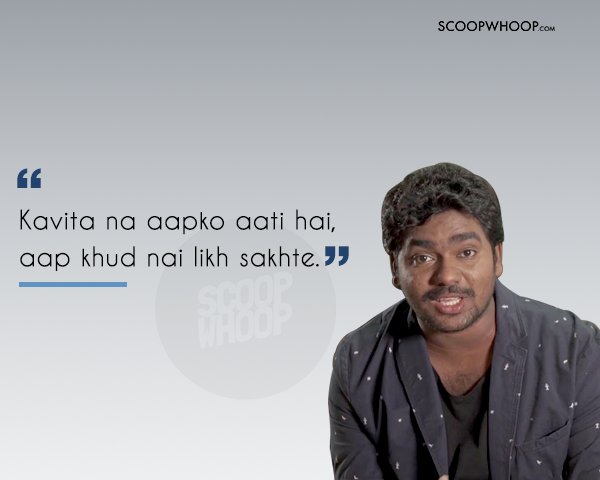 He even talks about how he came to write one of his most famous poems, 'main shunya pe savar hun'. 
Hailing from Indore, Zakir spent a large period of his adult life struggling in Delhi, and the support that he got from Delhiwalas, be it his landlord, who was an ex-cop, a Jat and a Muslim, or his friend Vishwas, among others, is something that he is still grateful for.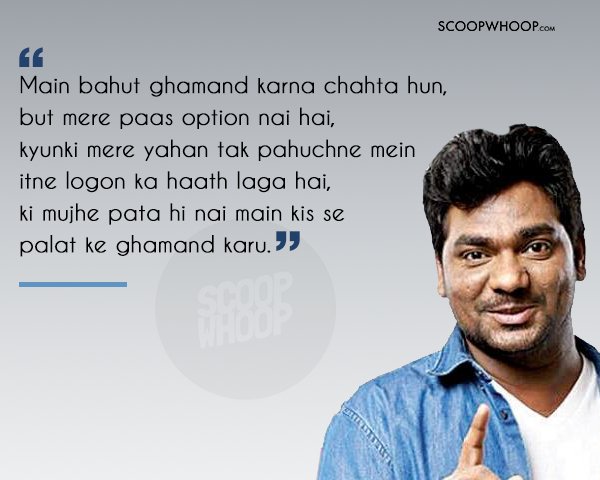 Another one of his famous poems, "Apne aap ke bhi peeche khada hu main", is also inspired by his 3 year long period of being jobless in Delhi. 
From being alone for Diwali, to refusing to bow down to parental pressure, Zakir's story reflects moments that all of us living away from home have experienced.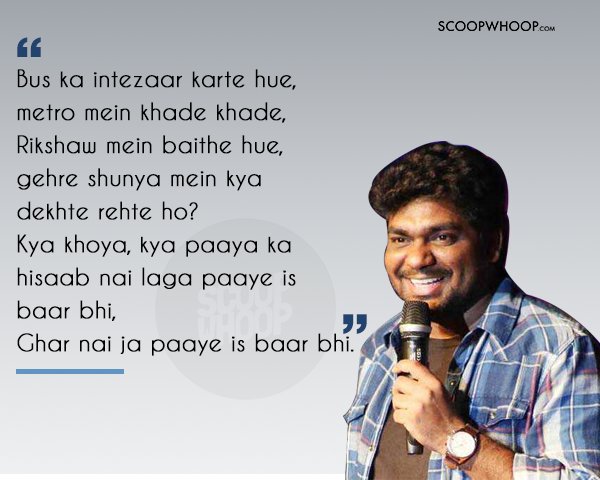 But even sakht launda had a love story but with a not-so-happy ending. He hints at it, when he talks about his shift from Delhi to Mumbai, because Delhi had the same old restaurants where the waiter still asked if he needed a table for two. 
Mumbai got him a job, but like most us have realized, it is easy to challenge the system when you're outside it. Once you become a part of it, the need for mediocrity becomes clear.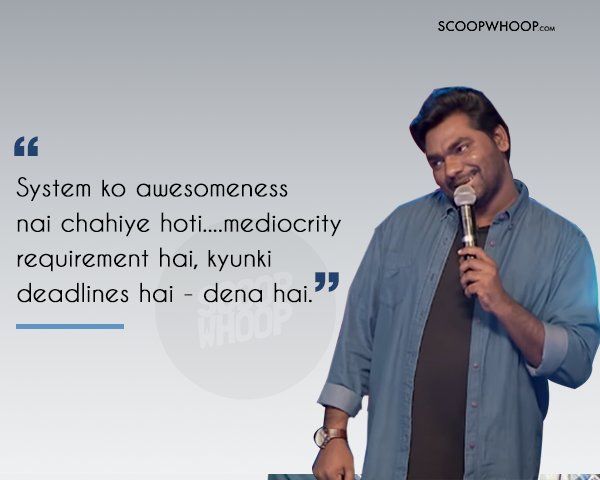 From the life of writers and poets, to working with AIB, and his fascination with death, Zakir's words make you feel as if you've lived his journey with him. 
He ends the performance on a beautiful note, on how he wishes to be remembered, long after he is gone.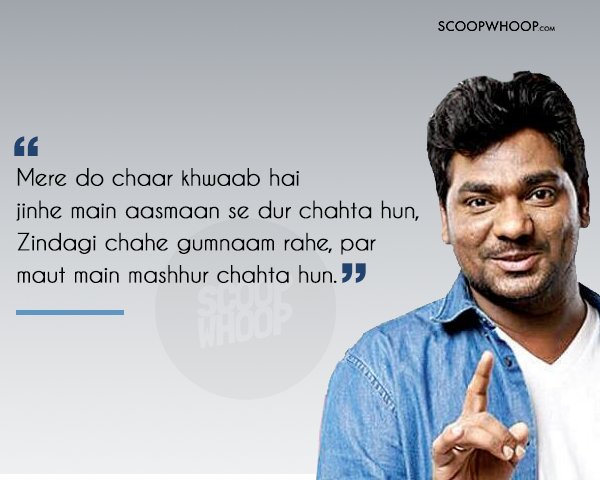 Zakir may have shot to fame as a comedian, but his poetry and simplicity are what stay with you, long after the performance ends. 
You can watch the video here. 
Designs by Ashish Kumar.