Mental health is a crucial issue that we have finally begun to acknowledge and tackle. Multiple organisations and individual groups are working towards helping people deal with mental issues. A list in similar interest, made by Mahima Kukreja - List of Mental Health Practitioners for Young Adults at Nominal Fee/Sliding Rates or for Free (LGBTQ+ friendly) - is published on social media. 
ScoopWhoop tried to reach out to some of the mentioned practitioners to get a little bit more information about their availability, medium, and charges for an appointment.
1. The Alternative Story
Contact them at: [email protected] | +91-9920899020
Address: JP Nagar, Dollars Colony, Bengaluru, Karnataka 560076
Charges: ₹ 850 to ₹ 1250 depending on the counselor. Pay What You Can available only for online modes of counseling.
Availability : Flexible days and hours. (Naina and Ahla work exclusively with AltStory and at any given time are available at least 3 full days a week, whereas Paras is available at least 2 full days a week for therapy. Non-counseling tasks are adjusted around client requirements on a given day.)
Paras, Founder of The Alternative Story tweeted regarding suicide prevention-
Often I see people tweet that one should 'reach out' to a counselor. Here's my suggestion to you today. If you know someone who may be feeling suicidal, reach in. Get in touch with them, go meet them, ask them how they're doing, offer to listen, offer to help in your capacity

— Paras 🐕🐶 (@WiseDonkay) September 10, 2018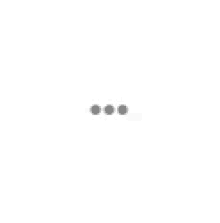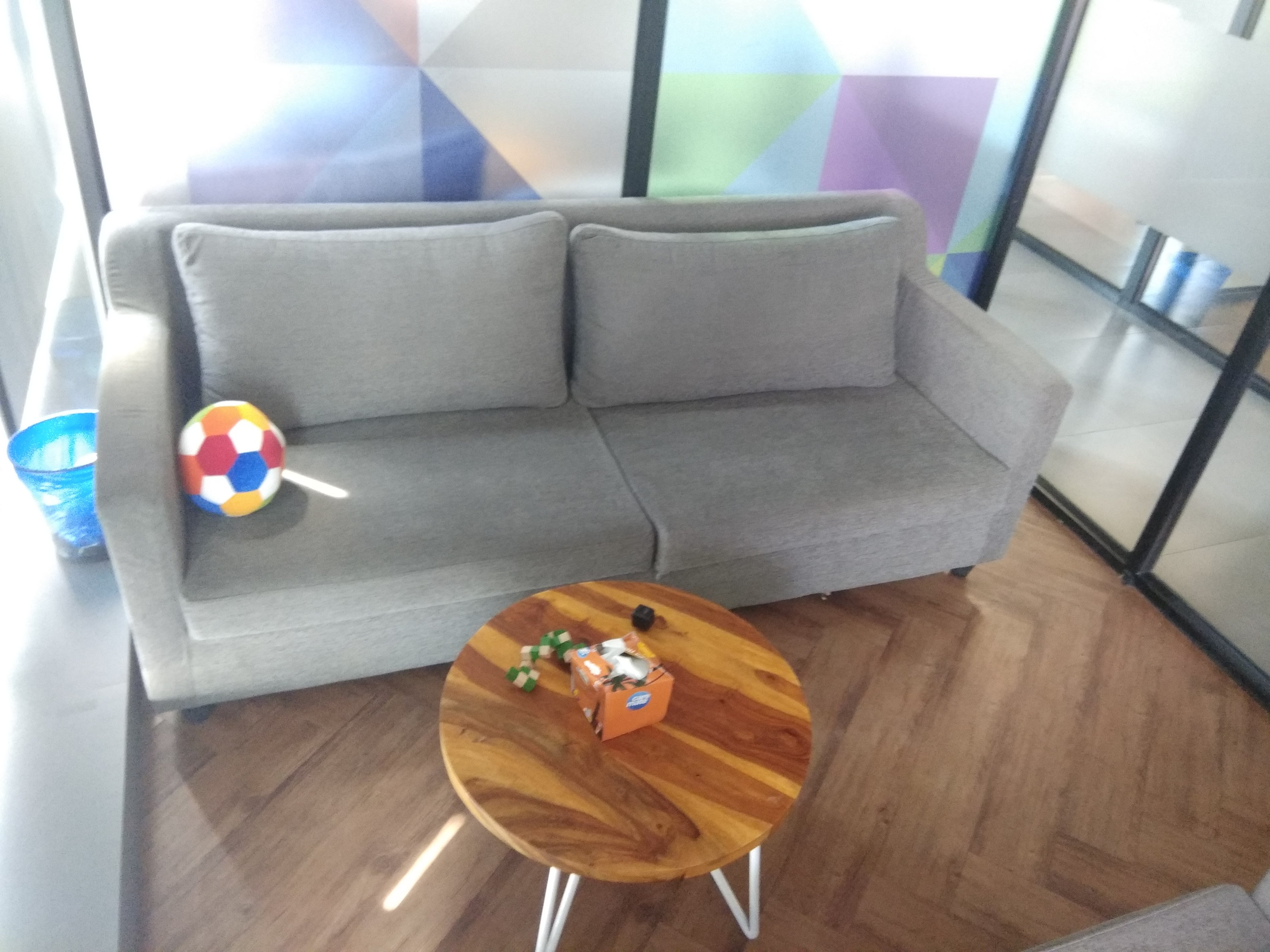 2. Breakthrough Counselling
Contact them at: [email protected] | +919619681664
Address: 16/B, Ground floor at Citi Mall, Oshiwara, Andheri West, Mumbai
Charges : ₹ 750 per session. Each session is 50 mins long. Clients may pay in 'installments' or later, if in a financial constraint. For those who are unable to pay right then, they can discuss and a decision is taken at their discretion.
Availability : Available on all days for Skype sessions, and Friday through Monday for sessions in person from 11am to 9pm (flexible timings).
Area of interest: anxiety, depression, personality disorders, self harm, suicidality, anger management, addiction
Ishita Gupta, from Breakthrough Counselling, said about suicide prevention,
"Suicide is PREVENTABLE. Talk to a friend, neighbour, relative or even your boss, and ask them if they're ok. Mental illness is easy to hide, but not easy to escape. If you know someone that self harms, reach out to them. And if you're contemplating suicide, ask for help. You aren't weak, you aren't alone, and you're never a burden. The pain and anguish goes away eventually, but you have to take the first step, and just ask for help."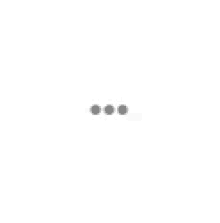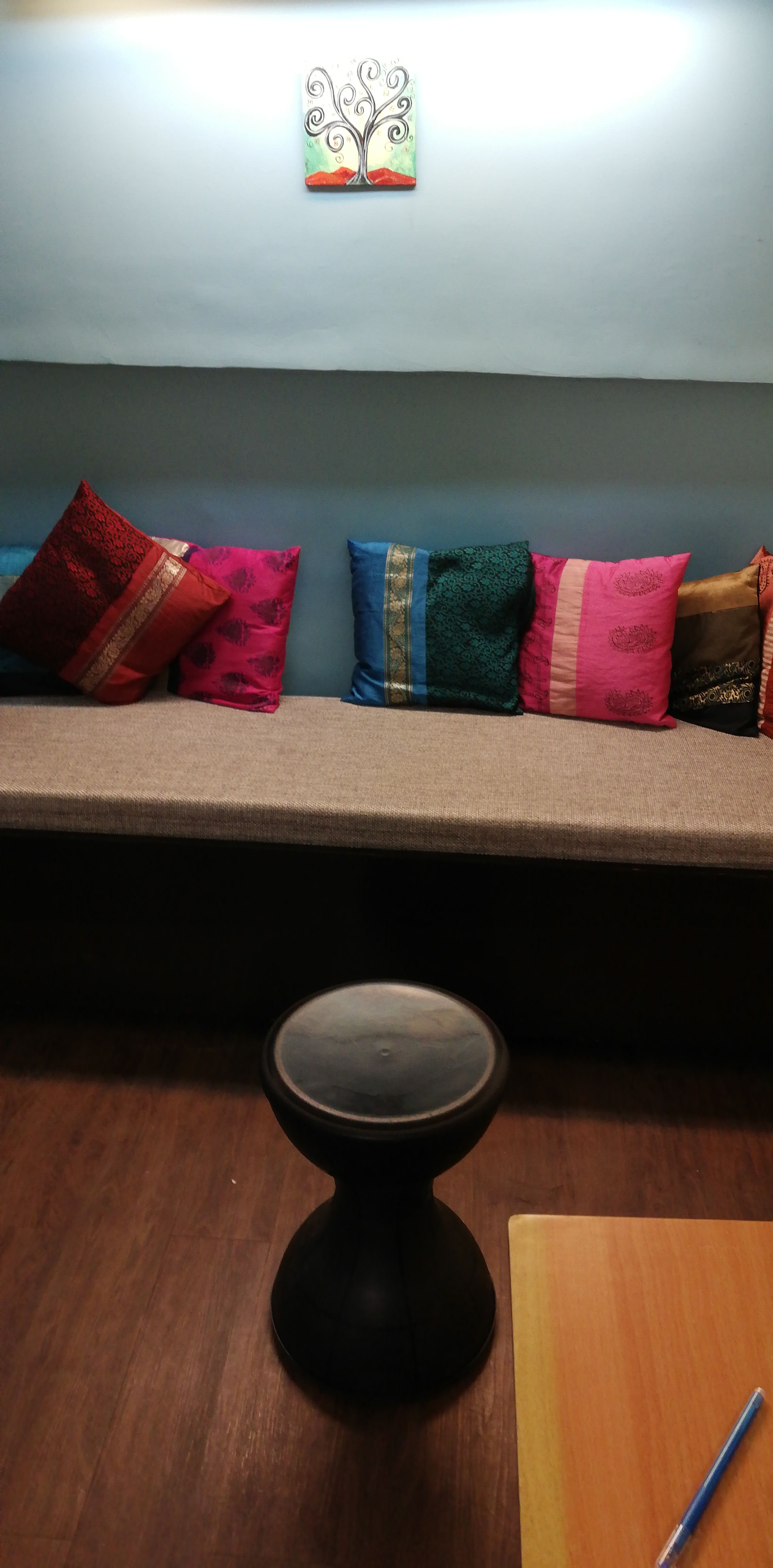 Contact them at: 9833890973 | [email protected]
Address: Shop no.26, Viral Shopping Centre, S.V. Road, Next to R K restaurant, Opp. Shoppers stop, West, Mumbai- 400058.
Charges: ₹1000 for a session. Sliding scale for clients who are financially unable to pay full fee.
Availability : Monday to Saturday, 10 am-8 pm.
Area of interest: Gender, sexuality and trauma. Also works with survivors of Sexual abuse - both children and adults.  
Sneha Janaki from Reflective Arena, says,
"We, as a society must share the responsibility of "reaching out"... We need to invest time to understand stressors that they're experiencing and how they are coping. Marginalized groups be it queer folk or other caste, class and religious minorities are systemically disadvantaged , discriminated and cut off from these very social ties and social concern. We need to look at suicide with a psycho-social lens. Being present for people without being preachy or overbearing, to the best of our capacity and referring them to a trained professional can be our role in preventing suicide." 
Contact them at: 022-25521111 | Facebook Page - iCall Helpline.
Charges: Free
Availability : Monday to Saturday, 8am - 10pm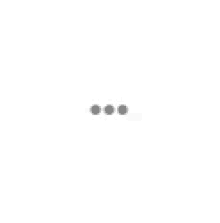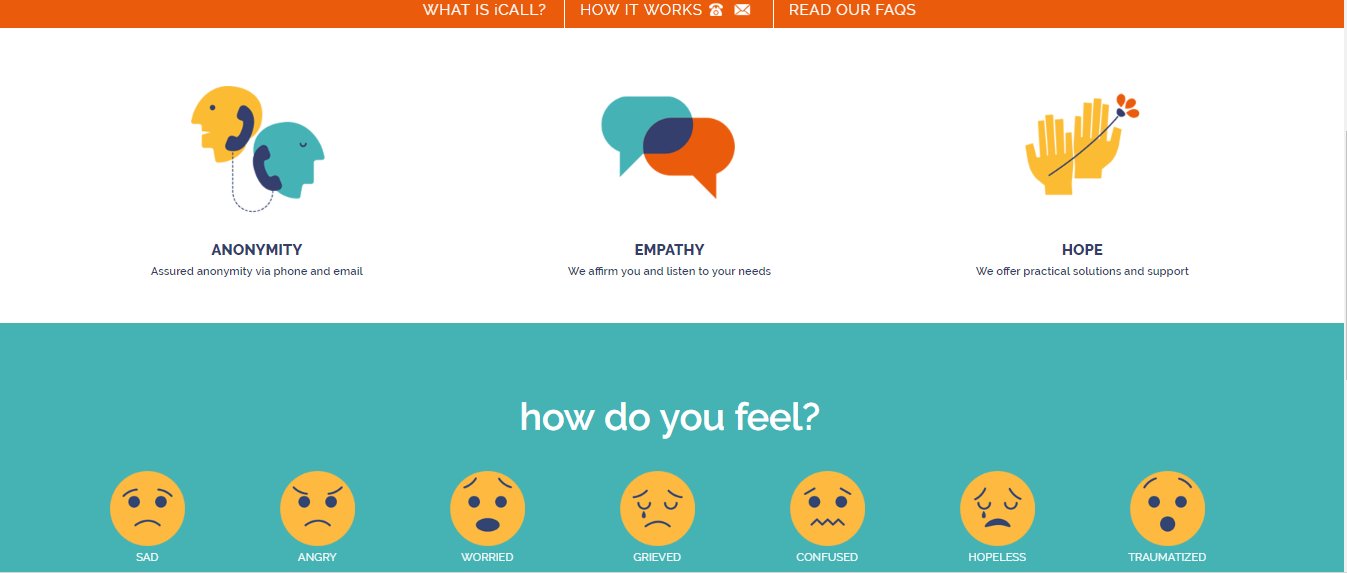 (Response awaited)
Contact them at: [email protected] | Facebook page - Sanjivini Society | 01124311918, 011 24318883, 01143001456
Address: H Block North, Under Defence Colony Flyover, Jungpura Side, New Delhi – 110024
Charges: Works on donations.
Availability : Monday to Friday 10.00-5.30 
Area of interest: Offers multiple types of therapies and activities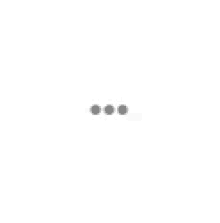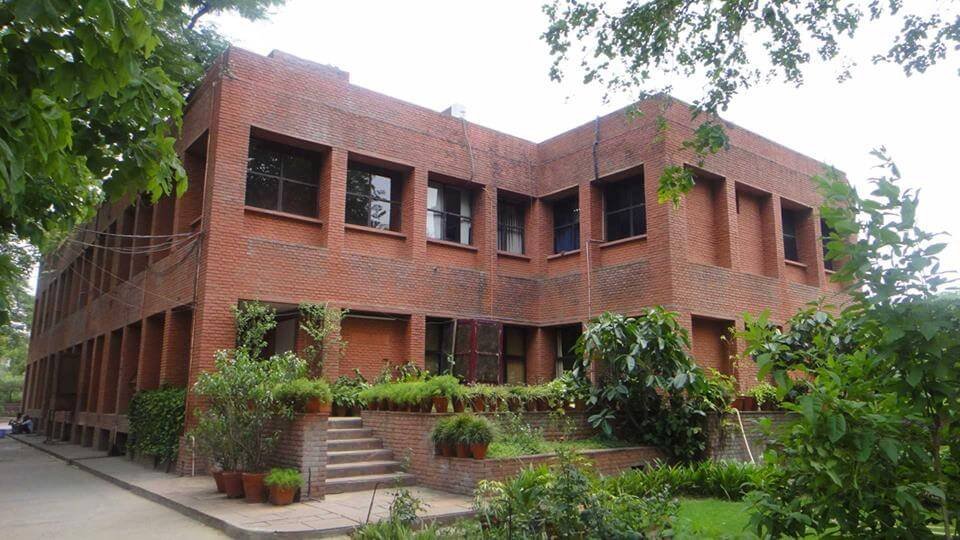 Contact them at: 9419428795 | [email protected] 
Address: Kashmir, India.
Charges: Consultation, and medicines are free.
Availability : Accessible usually from 10 am to 8 pm, on various locations, but in case of emergency they are always available over a phone call.
Area of interest: Depression, anxiety, PTSD, drug-abuse, domestic violence, psychotic disorders. Specially for poor women having Psychiatric ailments.
Contact them at: [email protected] | +917338137182
Address: Available in multiple cities - Delhi, Jaipur, and Bangalore.
Charges: Works on donations. 
Availability : HNI Bangalore - Monday - Sunday; 8:30am-8: 30 pm | HNI Delhi - Monday - Saturday; 8:30am-8:30pm | HNI Jaipur - Monday - Friday; 8:30am-8:30pm | Sessions conducted in person ; Skype sessions available to patients in different cities.
Area of interest: Individual and group psychotherapy for adults.
Ishani Badyal, Psychologist, at HNI says,
"Suicide prevention is a compelling subject. What is that are we trying to prevent? Are we trying to avoid 'that one episode' or are we looking at the act of suicide as a way of communication of the distress? Suicide is not a disorder in itself; it is a symptom of more substantial pain... We can share articles on social media about suicide but can we look beyond that act of killing? Is it something we can discuss openly and attempt to understand? Or is it too threatening to sit with? That conversation, for me, is where real progress lies."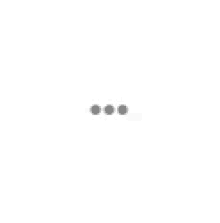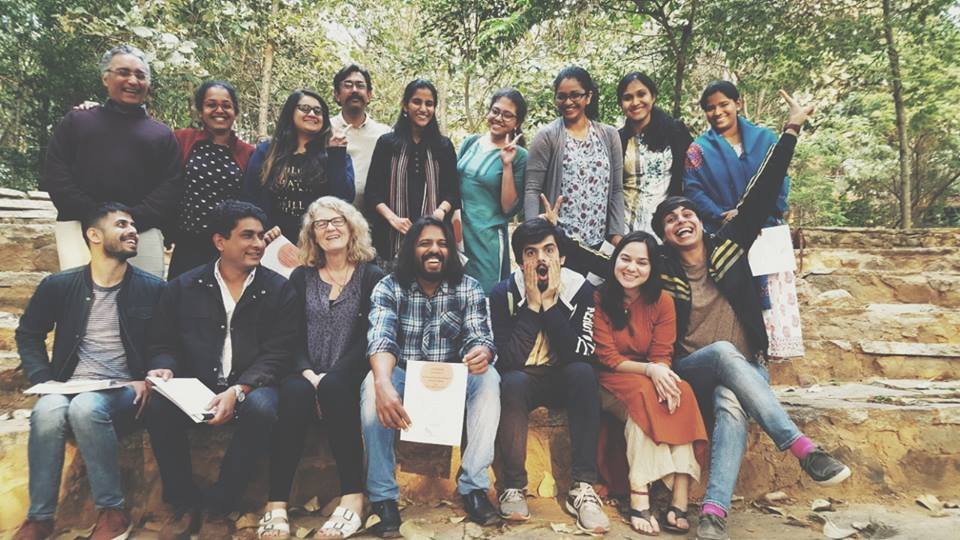 8. Sadaf Vidha
Contact them at: Google form link - goo.gl/zwZ8Zy
Address: Mumbai, India.
Charges: ₹ 350 for chats, ₹ 500 for phone calls, and ₹ 600 for video calls. ₹ 800-1000 for appointments. (Can be reduced keeping financial constraints in mind).
Availability - 3-4 times a week.
Area of interest: Couples, Family, Group, Single counselling.
Sadaf Vidha, says,
"Our identities are highly social and if someone is suicidal, one big component is the treatment they have got from people around them. So I feel that as a part of suicide prevention, one person can sign up to be part of the safety net for two to three people in their life. Make it official by writing it down that I shall here on be your safety net etc, something like that gives it a serious but fun outlook."
9. Invisible Illness
Contact them at: 022 26607217 | Facebook page - Invisible Illness
Address: Mumbai, India
Charges: ₹ 500 for counseling.
(Response Awaited)
With this, we hope, the ones in need of help, manage to find help, and let us all pledge to be a bit more kind towards each other, and to always be there in the best of our capacity, for people we know could need our help. Care. 
List source.