Coldplay's third single, 'Up & Up', from their album 'A Head Full Of Dreams' is a series of trippy, impossible, dream-like images which hold political and social import. The brainchild of Vania Heymann and Gal Muggia, the video is the talk of the town currently for all the right reasons. 
Full of disjointed incongruous images, it has Chris Martin striding over the world, the artists seated among the clouds and mountains playing their music, a turtle swimming through a subway station and swimmers in a teacup.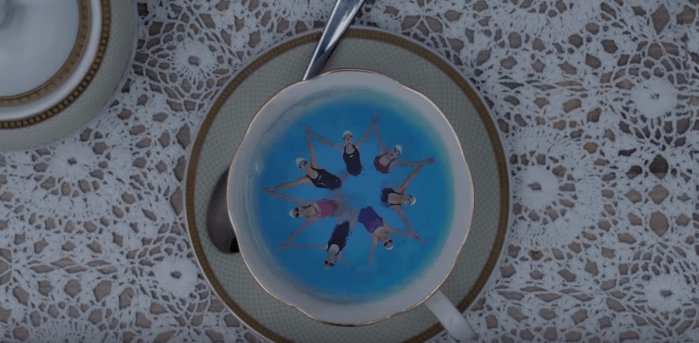 Coldplay has finally come out with the answer to the question everyone's been asking – how did they do it?
Coldplay's released a glimpse of the way the video was created behind the scenes. Creating the video involved minute planning and mapping out each tiny second of the video and shooting it across a couple of days at Ukrainian studios and in New York city streets, laundromats and subway stations.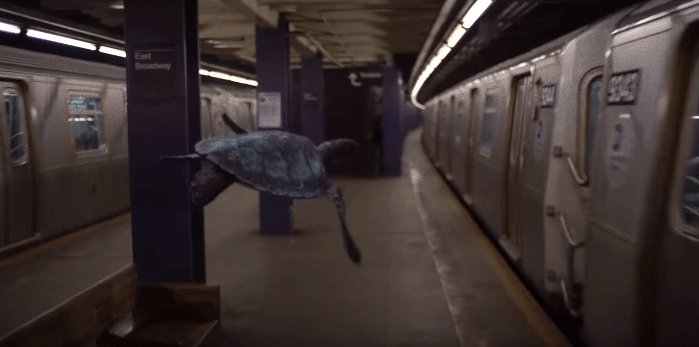 They fused images of the glorious 1950s America, synonymous with wealth and abundance with urgent pressing social issues like the refugee situation and dastardly consequences of wrong decisions from those in power.
They used a technique known as compositing in which several images are stitched together to form to create the out-of-place images used in the video.
Simple everyday objects were used to create larger than life images, like the football stadium on a verdant dish scrubber.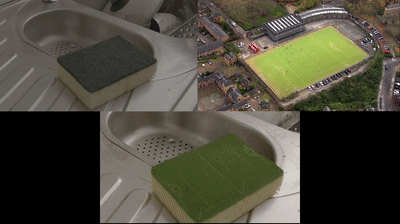 The impressive image of popcorn bubbling at the core of a volcano, was actually just a bowl of sputtering popcorn shot by a motion control camera and then added to the image of a volcano.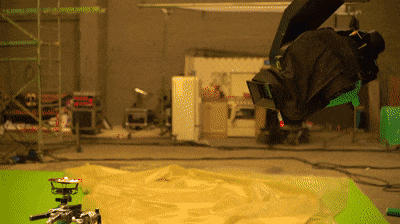 The image of a ship over-brimming with people in a bathtub was captured similarly, by a shooting an image of a bathtub full of water and then interpolating the ship full of people onto it.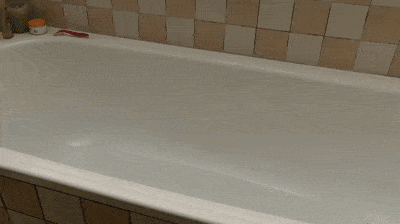 Chris Martin lying on the surface of the earth and singing? He's just lying on top of a board.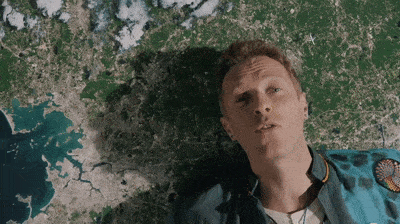 Another image has a beautiful butterfly sitting on an offshore drilling platform. They fed it some nectar and it opened its wings just at the right time.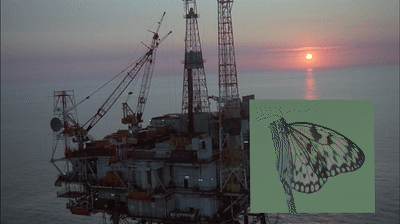 These images aren't just the result of a whim, the image of a wall separating people from the sea has been interpreted by different people in different ways; some consider it as Trump's wall or a separation barrier but it's just a wall created in 3D.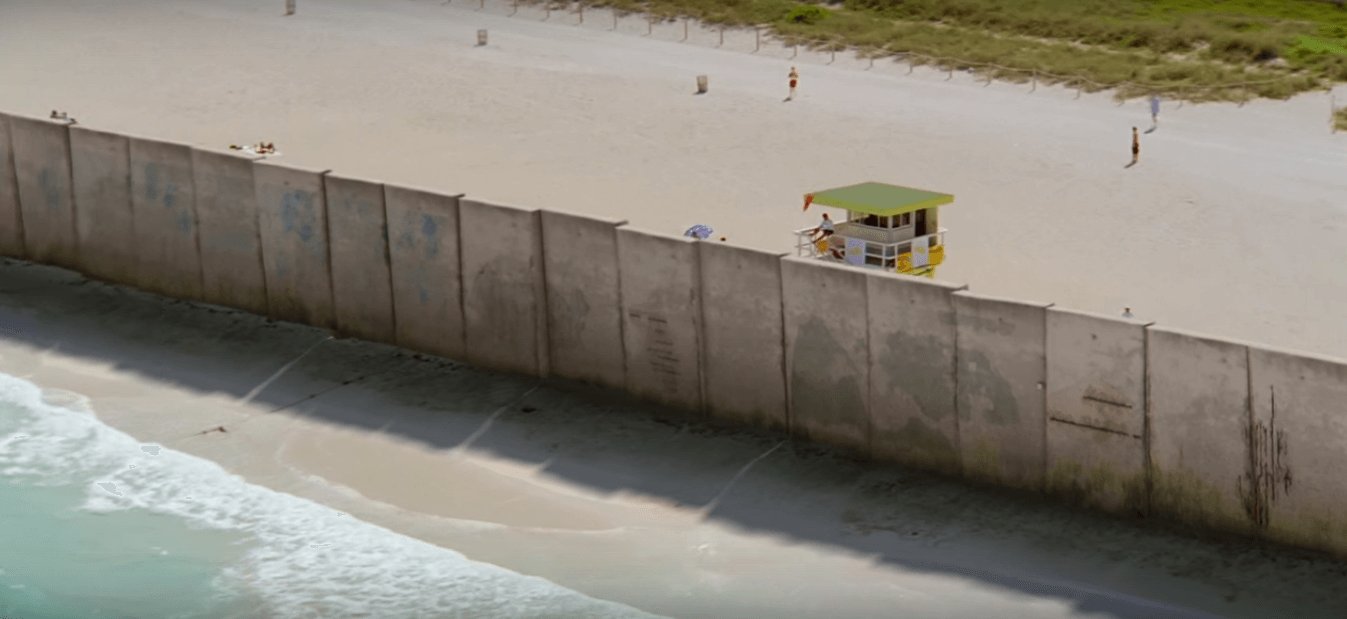 That's the beauty of it, the video is open to so many kinds of different interpretations. Check out the whole behind-the-scenes video here:
Source: Youtube
The surreal video has already been nominated for the MTV Video Music Award for Best Visual Effects. And Chris Martin is certainly over the moon with it when he says, 
"This is kind of the song we've been waiting to write for 15 years."