The era of sex, drugs and rock 'n' roll might have passed, but the stories live one. There's an aura of bacchanalia that surrounds the party starters of yesteryear, and here's a few snippets of the craziest ones.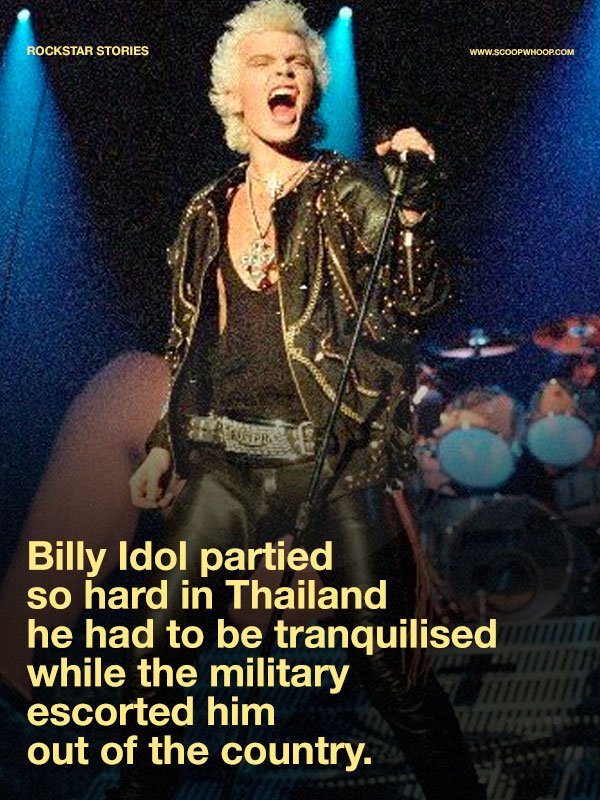 In 1989, Billy Idol held a 3-week long party in a Pattaya hotel, living the sex, drugs and rock n' roll dream. He apparently caused $149,000 worth of damage and refused to vacate the suite. The military was called in, he was shot by a tranquiliser, and was carried out on a stretcher.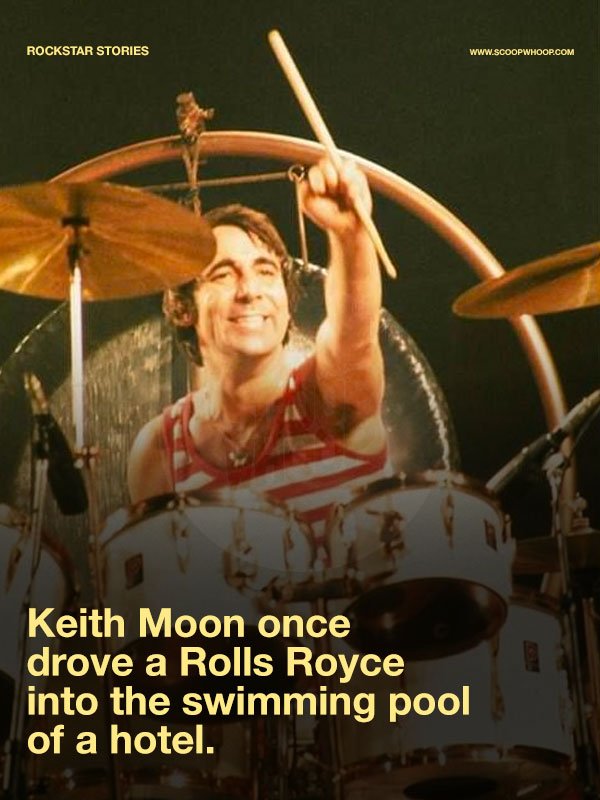 Keith Moon, drummer for the The Who and legendary debauch, was celebrating his 21st birthday in 1967. During the course of the night, he apparently drove a Rolls into the swimming pool of a Michigan Holiday Inn. He was subsequently banned from every Holiday Inn in the world.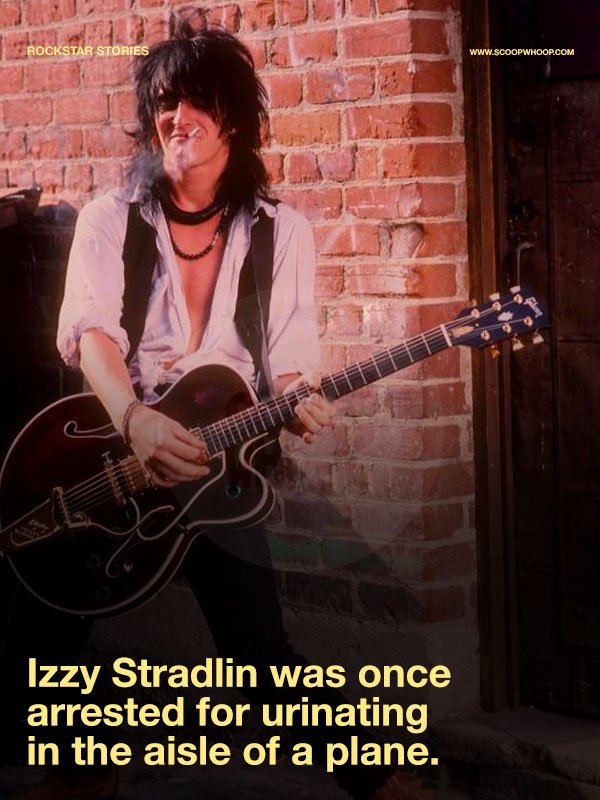 While under the influence of a confluence of substances, GnR guitarist Izzy got so tired of waiting to pee, he just went where he was. This was in 1989, but he still got arrested.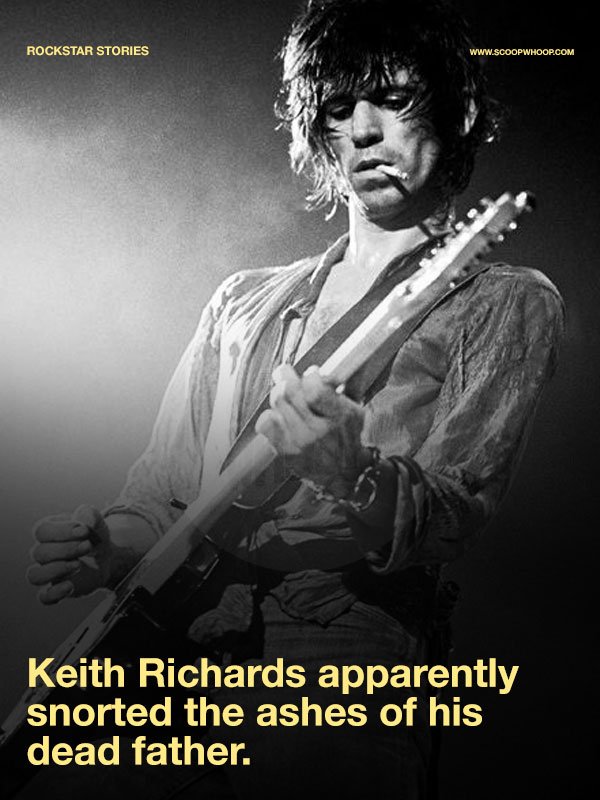 While his manager has brushed it off as a joke, Keith himself has claimed that the story is true. If it makes it any better, he also mixed some cocaine in there.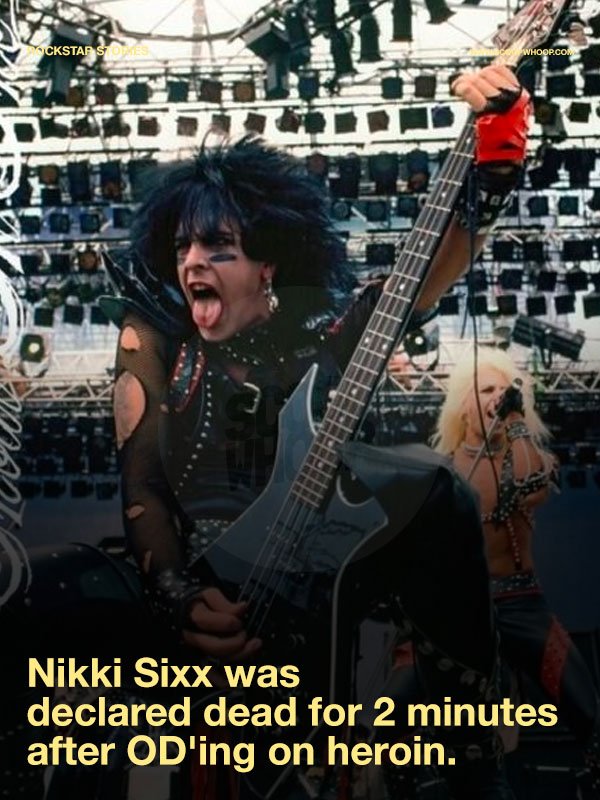 He was subsequently revived thanks to timely medical intervention.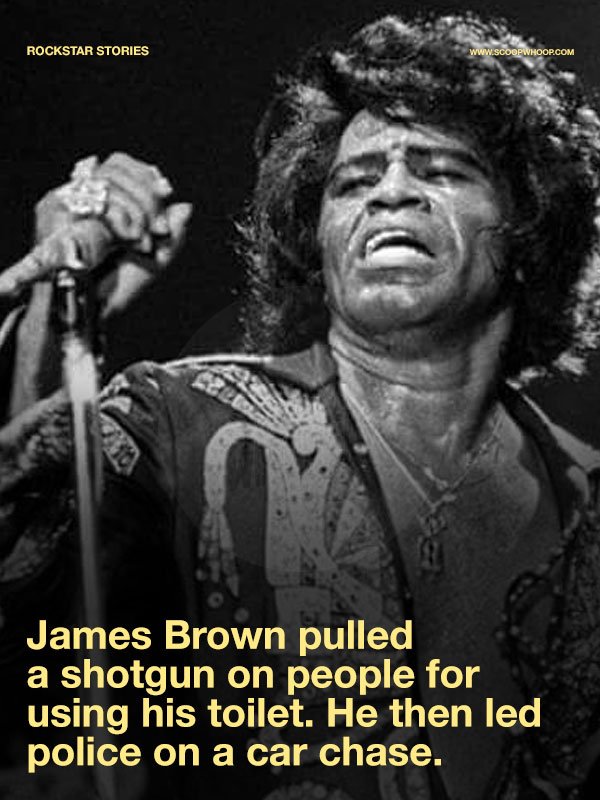 The Godfather of Soul was high on PCP at the time, an extremely dangerous and potent drug. He subsequently served 3 years in prison.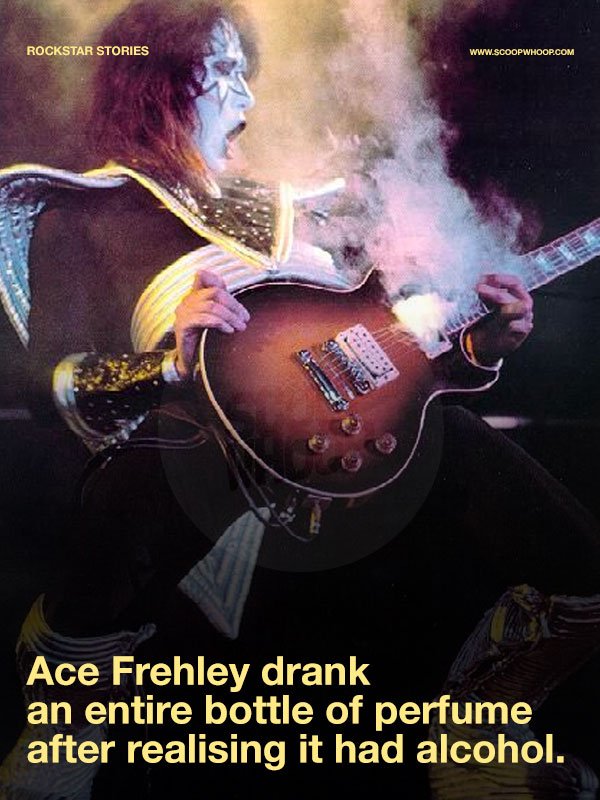 The kiss guitarist was already in a highly intoxicated state when he decided this was the next move.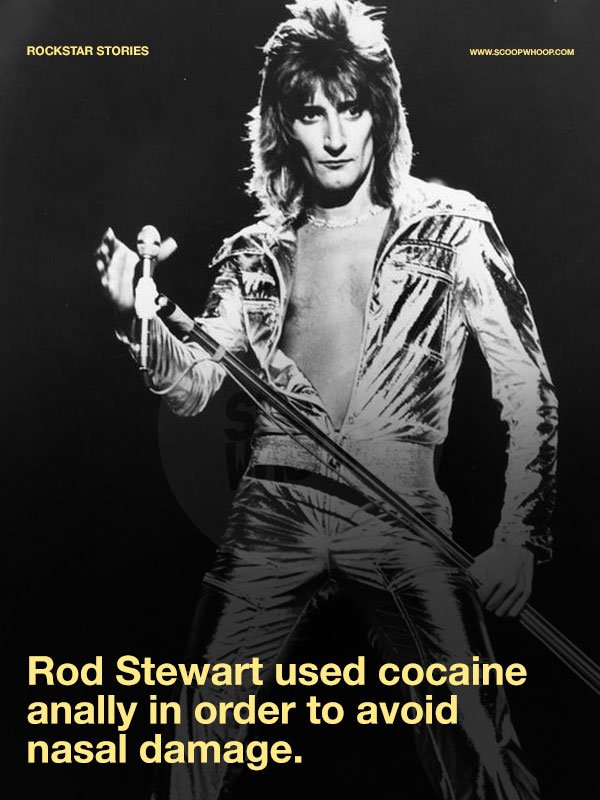 Apart from the medical reasons, he also realised this was apparently a more effective way of doing the drug.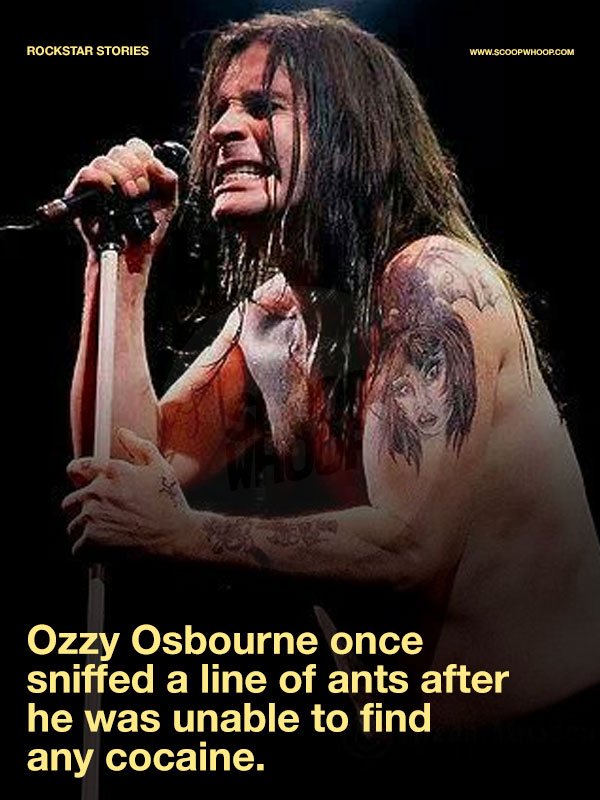 While on tour with Motley Crue in 1984, Ozzy asked Nikki Sixx for a line of coke. Niiki didn't have any, so Ozzy promptly went ahead and snorted a line of ants.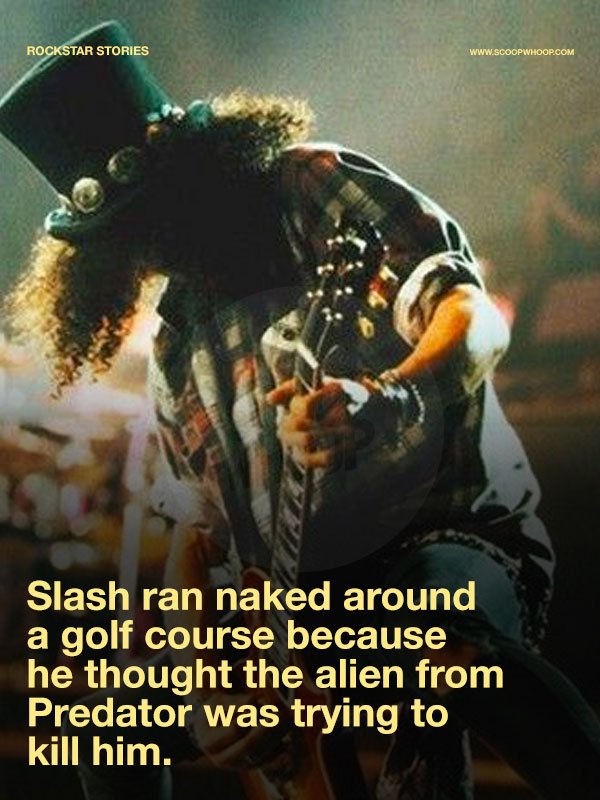 Slash was pretty high in 1989. So high, in fact, that he ran around an Arizona golf course butt naked, broke a glass door, and used a maid as a human shield to protect him from 'the aliens'.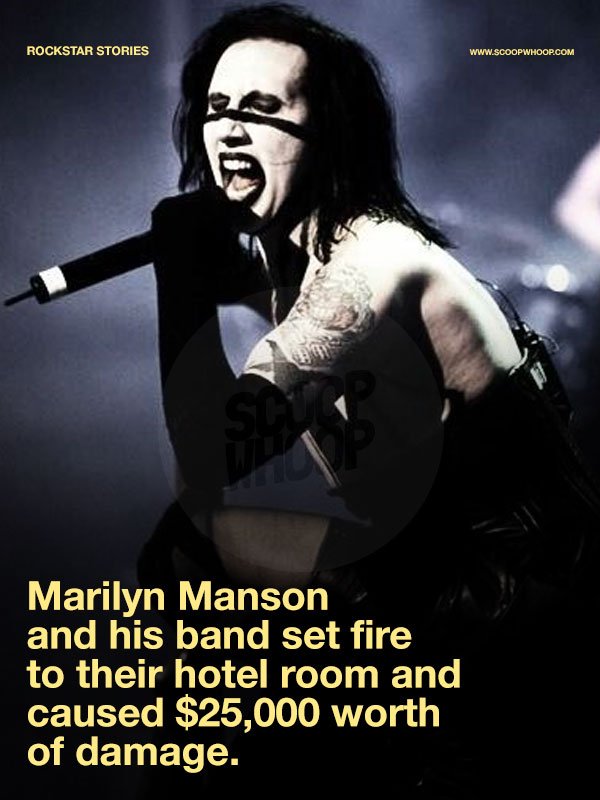 In 1998, while in their room at the Sheraton Hotel in New York, Marilyn and co. started a food fight. This soon spiralled out of control, with a flaming shirt setting the carpets on fire.