Not everyone is born with a silver spoon in their mouth. And definitely, not everyone gets the opportunity and recognition they deserve. Imagine your favourite singer or composer still struggling in the music industry, with no luck. Many musicians who made it big in Bollywood started out as ad jingle artists before someone recognized their talent and gave them their big movie break. 
Not suggesting there is something wrong with ad jingles, there are some jingles that we totally love. But we can't deny the fact that Bollywood gave them more recognition and set a platform for them to reach out to a wider audience. 
Here's a list of some of the famous Indian musicians who started out with ad jingles. 
1. A.R. Rahman
He composed ad jingles for MRF Tyres, Leo Coffee, Titan Watches, Garden Sarees
A.R. Rahman has redefined the country's widely popular film music. A genius in his own way, his music heals the soul. Before working with many of the country's brightest people in the music industry and a growing list of international luminaries, Rahman composed over 300 ad jingles. Makes us wonder what took so long for people to give him a bigger platform.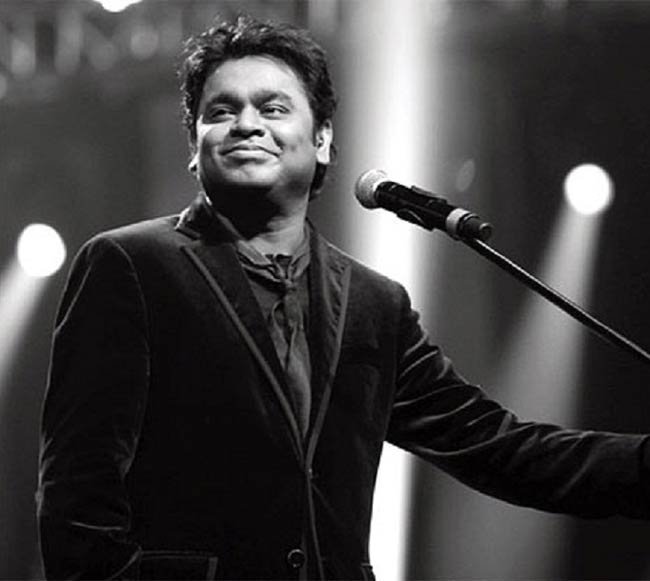 Check this ad jingle out. 
2. Shilpa Rao
She is the one who sang the Ford Figo ad jingle
She needs no introduction. Giving us some of the best songs in Bollywood, and otherwise, such as 'Manmarziyaan', 'Khuda Jaane', 'Gubbare', 'Yaariyaan', 'Malang', Shilpa Rao is a stunner. It is somehow difficult to imagine that she had to sing ad jingles before her talent as a playback singer could be recognised. No wonder we have some really nice ad jingles!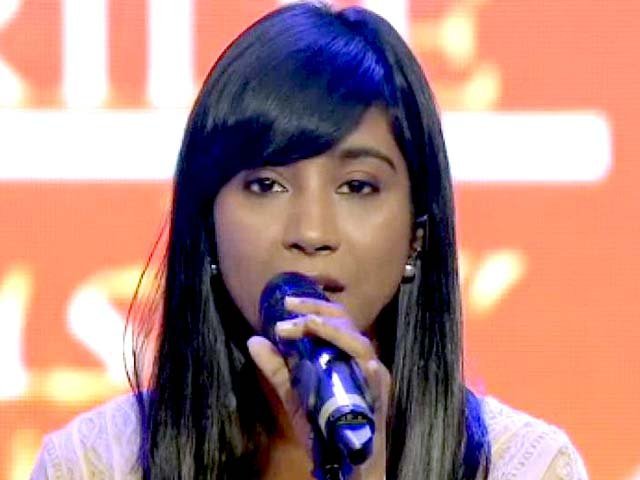 3. Kunal Ganjawala
He sang the popular 'Doodh Hai Wonderful' ad jingle by Amul
A popular name in the music industry, he rendered his voice to many Bollywood numbers such as 'Bheegey Hont', 'O Humdum Suniyo Re', 'Kandhon Se Milte Hai Kandhon', 'Maula Maula', 'Masha Allah' among many others. Not growing up knowing he sings well, he discovered his talent in college and started off with jingles. A talent like his couldn't stay hidden from Bollywood for long and he soon moved to playback singing.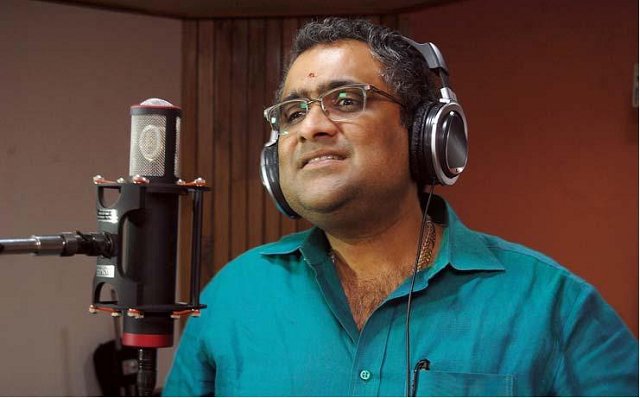 This was Kunal's first ad single. Who would have guessed!
4. Kailash Kher
He was the voice behind the Nakshatra ad jingle
Undeniably one of the unique voices in Indian music industry today, Kailash Kher has had his share of struggle. He started off by rendering his voice for a Nakshatra diamond ad jingle, which did not earn him instant recognition but helped him with the money he needed to survive then. How does anyone fail to not recognize a voice as unique as his instantly! He has given us popular numbers like 'Toota Toota Ek Parinda', 'Allah Ke Bande', 'Saiyaan', 'Arziyaan', 'Mere Maula', 'Chand Sifarish', to name a few.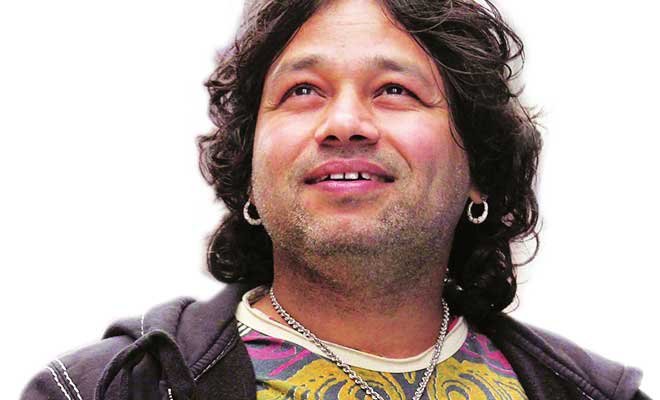 5. Clinton Cerejo
It was Cerejo who was behind Coca Cola's 'Haan Main Crazy Hoon' jingle
It is strange how some people go through all the wrong places to finally end up in the right one. Clinton, who was convinced by his friends to pursue a career in singing, went on to try out his luck in the ad industry. Besides giving us some really good songs like 'Darmiyaan', 'Azmaa', 'I Wanna Spend My Life With You', 'Saathiya', 'Sooraj Ki Bahon Mein', he has given us some really cool and peppy ad jingles too.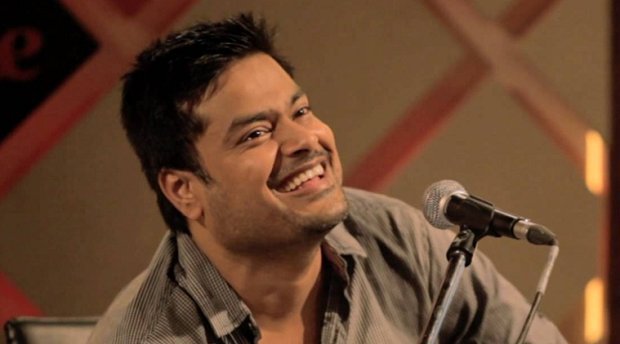 Check out one of his jingles for The Raymond Shop below:
6. Shaan 
He sang ad jingles before launching his album 'Tanha Dil'
Pop, sad songs, patriotic songs, jazz, ghazals, hip-hop, rock, Shaan has sung it all. Extremely popular with every generation, he has given us some really humm-able numbers like 'Tanha Dil', 'Chaandsifarish', 'Jase Tere Naina', 'Koi Kahe Kehta Rahe', and a lot more. The list just wouldn't end. He too had to go through a phase of insecurity before being launched and acknowledged in the music industry. Thankfully, jingles helped pay the bills.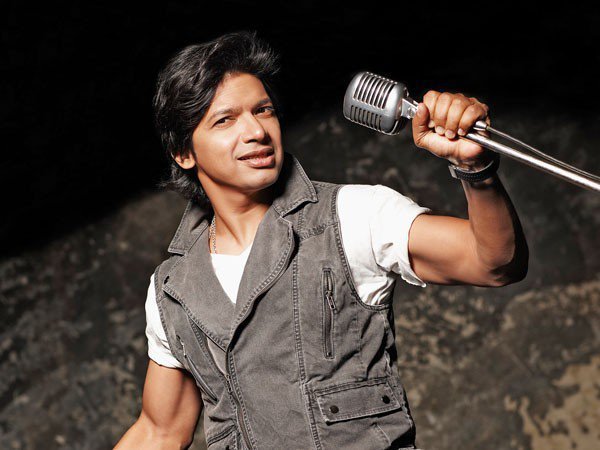 7. Amit Trivedi
He was the one behind the famous 'IDEA Honey Bunny' ad jingle
A man of few words but memorable tunes, Amit Trivedi is nothing short of a trendsetter. In just a few years, he has given the music industry some of the most soulful tunes like 'Iktara', 'Badra Bahar', 'Zinda', 'Shaam', 'Manmarziyaan'. A lot of people have even tagged him as the 'Next Rahman' of the industry. Amit had to sing ad-jingles, background scores for TV serials and theater, before getting his first break in playback singing and music composing.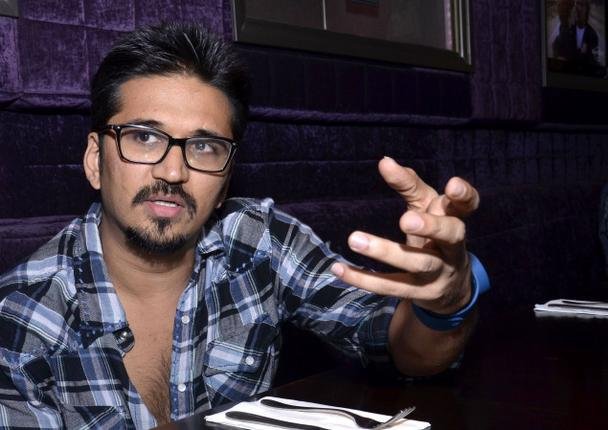 Remember this 'IDEA Honey Bunny' ad jingle? 
8. Jagjit Singh
The famous 'Hothon Se Choo Lo Tum' starting off by singing ad jingles 
The famous Ghazal singer, who is a smooth obsession for many, Jagjit Singh sang to win hearts. 'Hothon Se Choo Lo tum', 'Tum Itna Jo Muskura Rahe Ho', 'Tumko Dekha Toh Yeh Khayal Aaya', 'Yeh Jhuki Jhuki Si Nazar', 'Chithi Na Koi Sandesh' are few of his numbers that charm your soul. Jagjit Singh started out his career by singing ad jingles.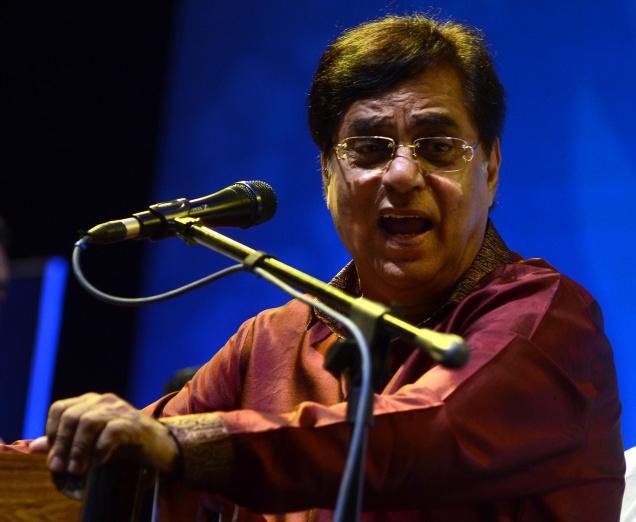 9. Chitra Singh
The famous singer who sang 'Din Guzar Gaye' began her career by singing ad jingles 
A prominent ghazal singer, it is interesting to note that Chitra Singh's talent as a singer was first recognized by Jagjit Singh, who too was a struggling artist then. Both of them sang jingles for the ad agency Chitra Singh's then-husband owned. Jagjit Singh and Chitra Singh later got married and often performed on stage together. Chitra Singh sang many ghazals in her career, such as 'Din Guzar Gaye', 'Woh Kagaz Ki Kashti', 'Duniya Jise Kehte Hai'.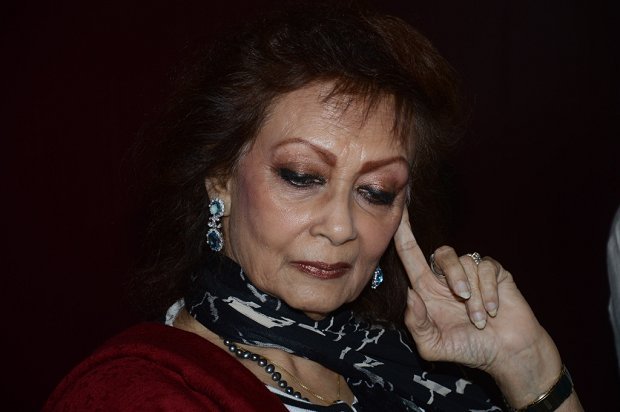 10. Shantanu Moitra
He was behind the catchy Uncle Chipp ad jingle – 'Bole Mere Lips I Love Uncle Chipps'
Known for some of the most beautiful numbers, such as 'Bawra Mann', 'Laaga Chunari Mein Daag', 'Piyu Bole', Shantanu Moitra is someone who gives the cacophonous industry a smooth touch of classical and folk. Shantanu is trained in music and started his career in music by singing ad jingles.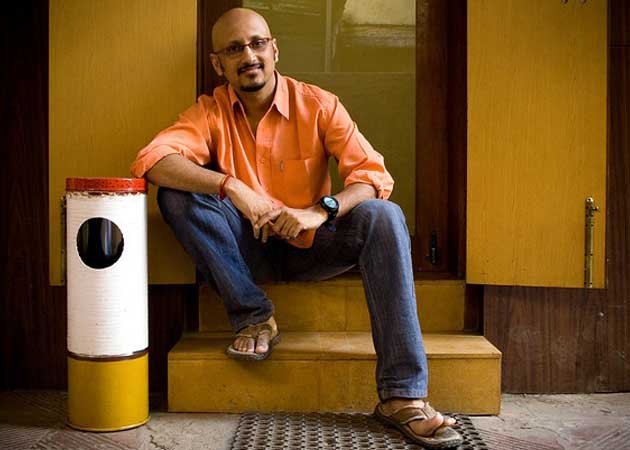 11. Ram Sampath
Ram Sampath was the man behind the peppy Sony Ericsson ad
Trained in Carnatic classical music, Ram Sampath's work spans across many genres. Known for his songs in 'Satya Meva Jayate', 'Delhi Belly', 'Coke Studio', he too started off with ad jingles before making it big in the industry.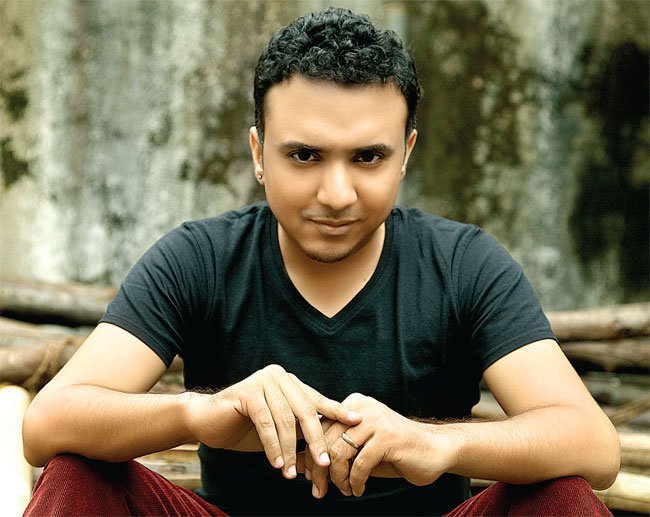 Remember this perky Sony Ericsson Ad?
12. Sonu Nigam
The famous singer who gave us numbers like 'Deewana' sang radio jingles before his talent was recognised
Trained classically under Ustad Ghulam Mustafa Khan, Sonu Nigam got his first opportunity for playback singing for the song Janam, which never released officially. He then turned his attention to singing radio jingles and hosting reality talent shows. Yes, the highest paid singer in the industry didn't get an easy ride at the start of his career.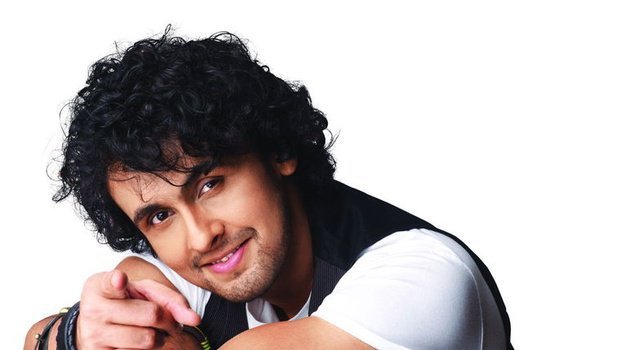 13. Sona Mohapatra
It was Sona Mohapatra who sang the 'Close Up – Paas Aao Na' ad jingle
For someone who defied the Bollywood route to popularity with her full-blooded voice, unique style and electrifying performances, Sona Mohapatra is clearly someone who does not need to prove herself to anybody. With numbers like 'Ambarsariya', 'Rangabaati', 'Abhi Nahin Aana Sajna', 'Bahara', 'Naina', 'Chande Pe Dance', 'Bolo Na', to her credit, her first ventures in the music industry started with advertising.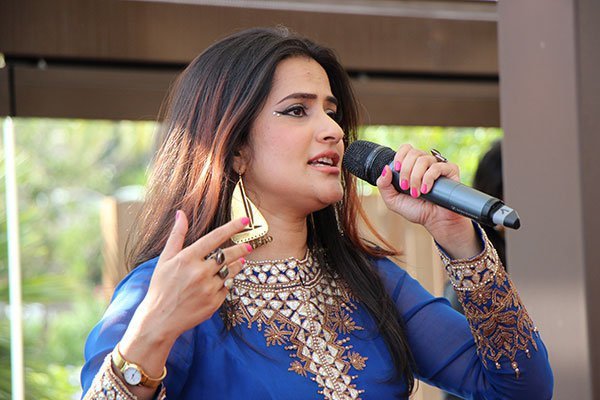 14. KK
He was the voice behind the Hero Honda 'Desh Ki Dhadkan' ad jingle
Can you beat this – KK sang more than 3,500 jingles in 11 Indian languages in a span of four years before getting the opportunity to sing as a playback? He is the voice behind songs such as 'Yeh Pal', 'Zara Sa'. 'O Meri Jaan', 'Soniye', 'Gori Gori' and many more.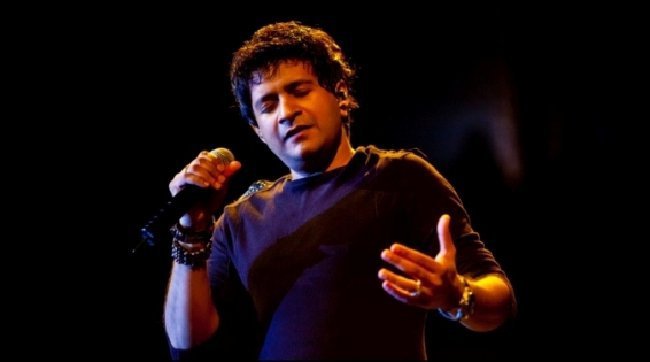 Check it out:
15. Caralisa Monteiro
Monteiro, famous for singing 'Phir Dekhiye' from the movie 'Rock On!' rendered her voice to many ad jingles
Caralisa has lent her voice to more than 4000 advertising jingles and voice-over projects before making her debut as a playback singer. She started off her career in Bollywood with the famous song 'Jaane Kyon' from the movie 'Dil Chahta Hai' and has not looked back ever since. She went on to render her voice to 'Phir Dekhiye', 'My Dil Goes Mmmm', 'Dhoop Ke Makaan Sa', to name a few.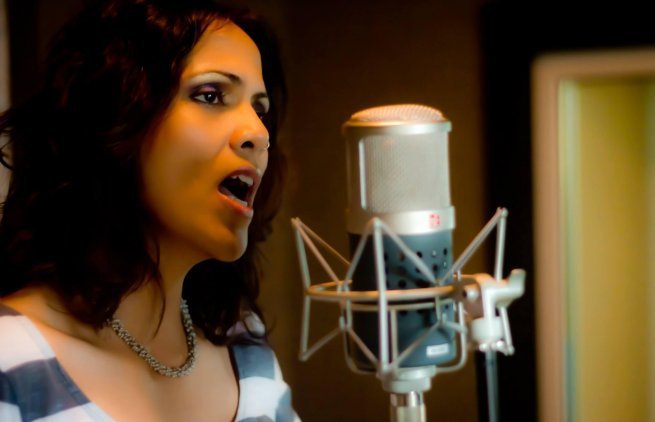 Singer Nikhil D'Souza, who is the voice behind popular songs 'Mere Bina', 'Gubbare', 'Main Jiyunga', 'Shaam', has not shied away from experimenting in music. He has also rendered his voice to some of the most beautiful jingles.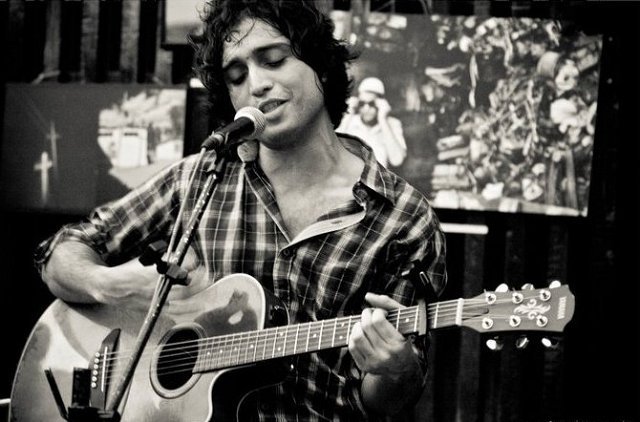 Remember the beautiful tune of the 'Dil Titli' Ad jingle by Airtel? Nikhil rendered his voice to it.
17. Suraj Jagan
Remember the Hutch Ad – 'You and I in this beautiful world'? Suraj Jagan was behind it.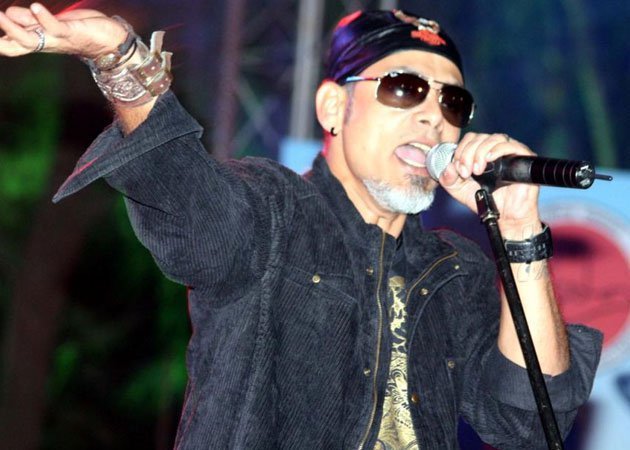 18. Shankar Mahadevan
He was the man behind the good old Dairy Milk ad 'Kuch Khaas Hai Hum Sabhi Mein'
From 'Zinda' to 'Urvashi Take It Easy' to 'Kay Sera Sera', to 'Breathless', imagine what would have happened had he not got an opportunity and a platform for playback? We would have deprived ourselves of such beautiful music. It took a Dairy Milk jingle for him to get recognition as a singer. Well, better late than never.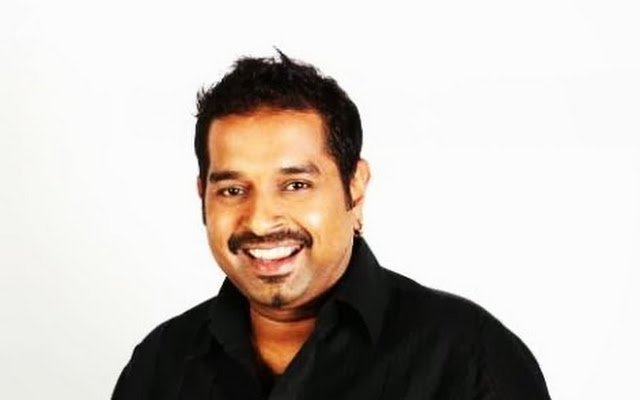 This is the Ad jingle that changed his life:
So if you think you have bigger things coming to you in life, but right now you're stuck doing something just for money, don't lose heart.