Sometimes solutions aren't so simple,
Sometimes goodbye's the only way, oh.
The world is still recovering from the tragic loss of Chester Bennington's death. Linkin Park's frontman apparently took his own life, he was 41. Tributes have been pouring in from all over the world.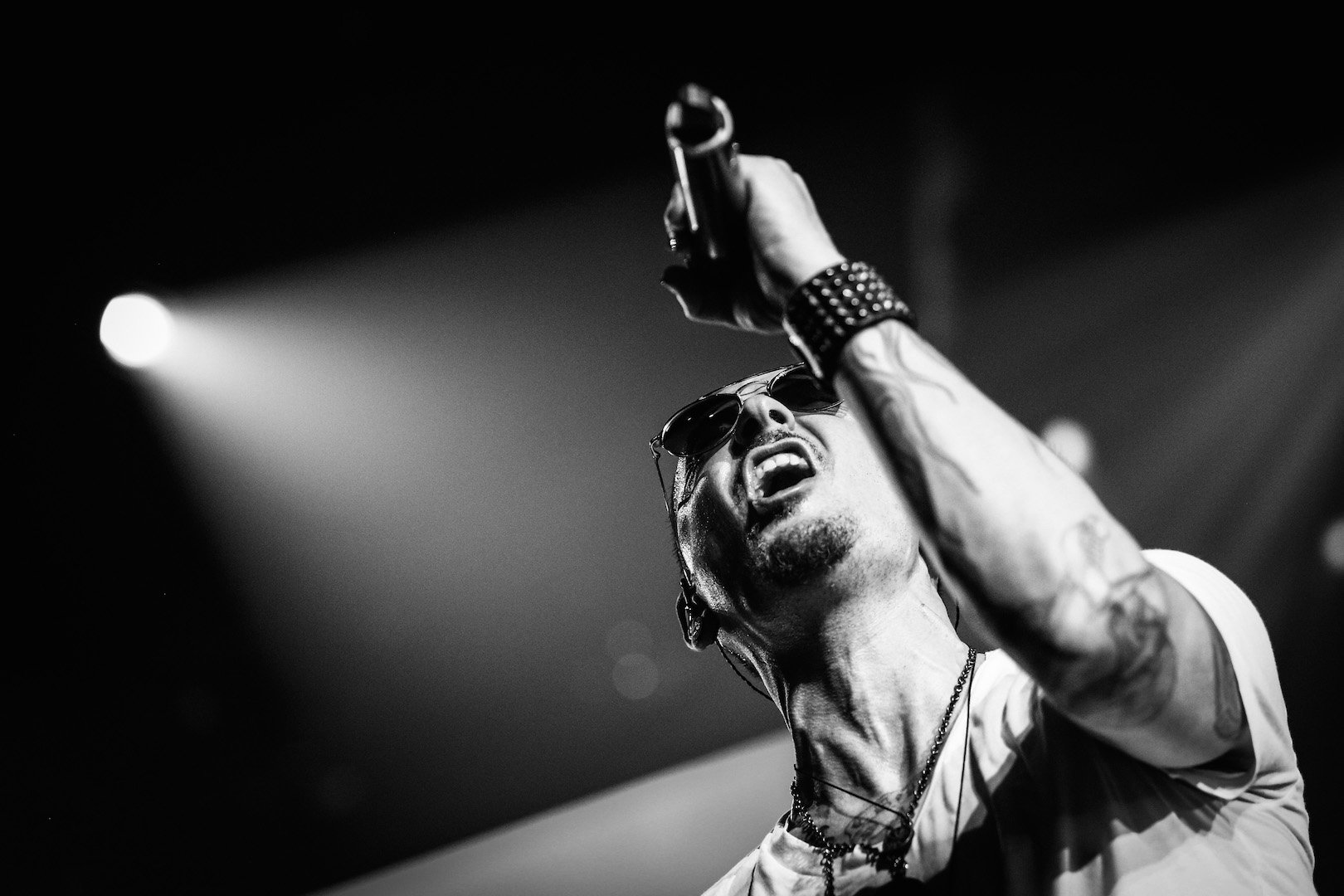 Oh dear God. Massive R.I.P to Chester Bennington of @linkinpark this BREAKS OUR HEART. Suicide is the devil on earth walking amongst us 😞

— OneRepublic (@OneRepublic) July 20, 2017
Shocked and heartbroken, but it's true. An official statement will come out as soon as we have one.

— Mike Shinoda (@mikeshinoda) July 20, 2017
The band had just released their new music video, a few hours before the news of his suicide came in.
The video was released at 9:01 AM, reportedly just minutes after Bennington's body was discovered at a private residence in Palos Verdes Estates. Comprised of video clips from the band's live shows, it features the band and Bennington in his element, performing and interacting with his fans. 
The lyrics of the song eerily talk of substance abuse, and it goes something like this:
Tell me what I've gotta do/ There's no getting through to you/ The lights are on but nobody's home (nobody's home)." In the chorus he belts, "The truth is, you turn into someone else/ You keep running like the sky is falling/ I can whisper, I can yell/ But I know, yeah I know, yeah I know/ I'm just talking to myself.
The video ends with a poignant shot of Bennington walking away from the microphone.
"Talking to Myself" is the third track from the band's seventh studio album "One More Light."