Mark Knopfler – celebrated frontman of Dire Straits, successful solo artist and all around nice guy (or at least he looks like one). This dude's music has seen all of us through different stages in life, and his music, as well as his lyrics, tend to stick, regardless of a rather unusual vocal mannerism. His voice, combined with his bangin' proficiency on the guitar, has ensured that he's had fans all around the world. 
On his 67th birthday, let's look at some of this singer and guitarist's most famous lyrics!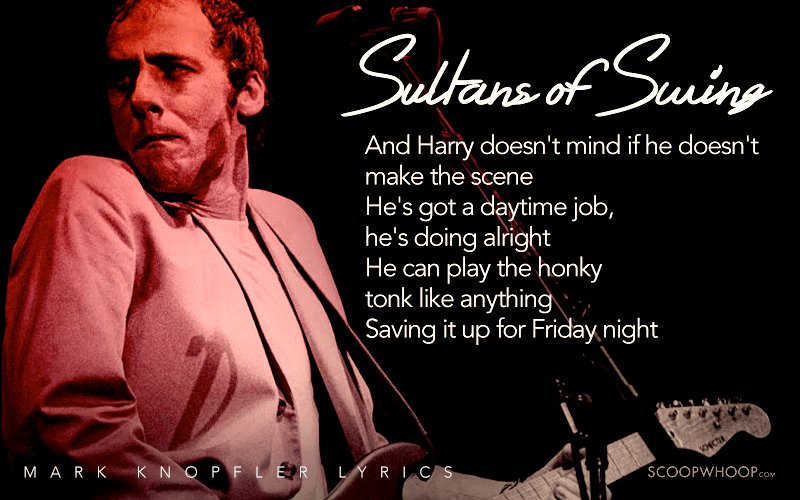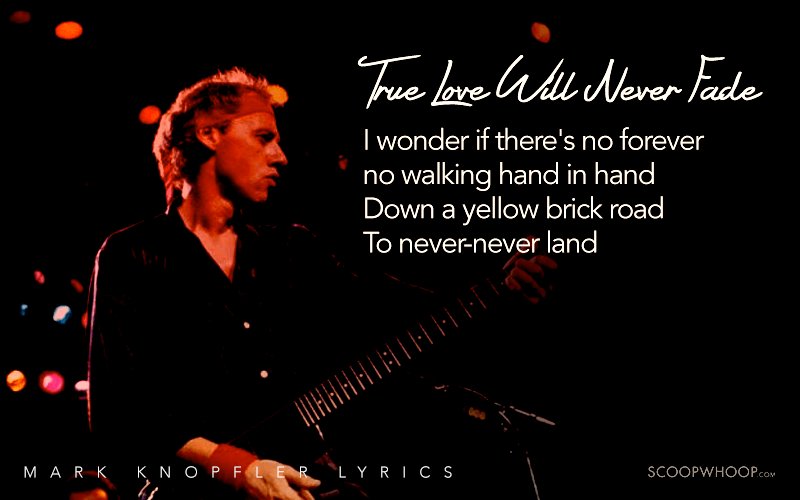 Keep on rockin' Mark!
Designs by Aroop Mishra.