Music lovers can't do without their playlist especially, when they are on-the-go. But, with so many new songs coming out every day, it is hard to come track of all of them. But, we didn't say it was impossible. Here are 10 best music apps that you can download for the best music experience ever. 
1. Apple Music 
Premium Subscription: ₹60 Per Month (For students)
Single Pack Subscription: ₹120 Per Month 
Family Pack Subscription: ₹190 Per Month
If you are an Apple user, you might be aware of this in-house music app that you can avail with a membership subscription. This app allows its users to stream songs from around the world. Since this is a paid app, it is totally ad-free and you can also download your favourite songs. It offers 3 months' free trials to its users which you can cancel anytime you want. A lot of DJs and music composers release their songs on this app. It also gives personalized recommendations based on what kind of music you listen to. It may not be the cheapest music app available right now, but it offers some impressive features. A maximum of five people can use the service at the same time.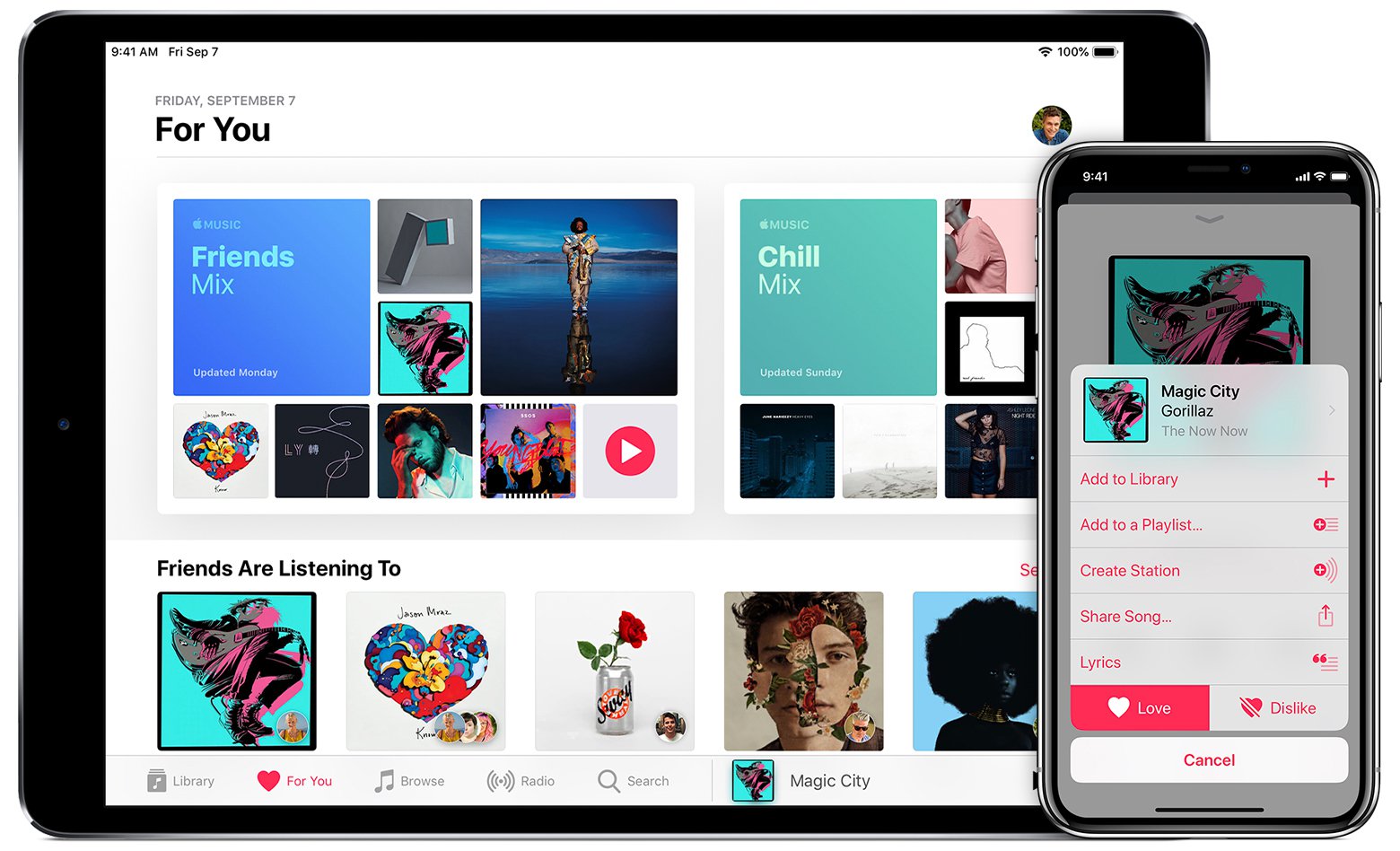 2. Gaana
Gaana Plus Subscription: ₹199 for 3 Months
Gaana Plus Subsrciption: ₹249 for 6 Months
Gaana was one of the first music streaming apps available in India. They have one of the highest users and they offer a collection of over 30 million songs in several languages including regional and international songs. It has an in-built voice assistant that you can command to play your favourite songs and it also has a song finder which can identify songs that are playing near you. This app also lets you access the lyrics of your favourite sound tracks. You can even link your account to your Facebook account if you want to follow your friends and listen to the songs that they are listening to. You'll have to buy a subscription for this app if you want to get rid of the ads.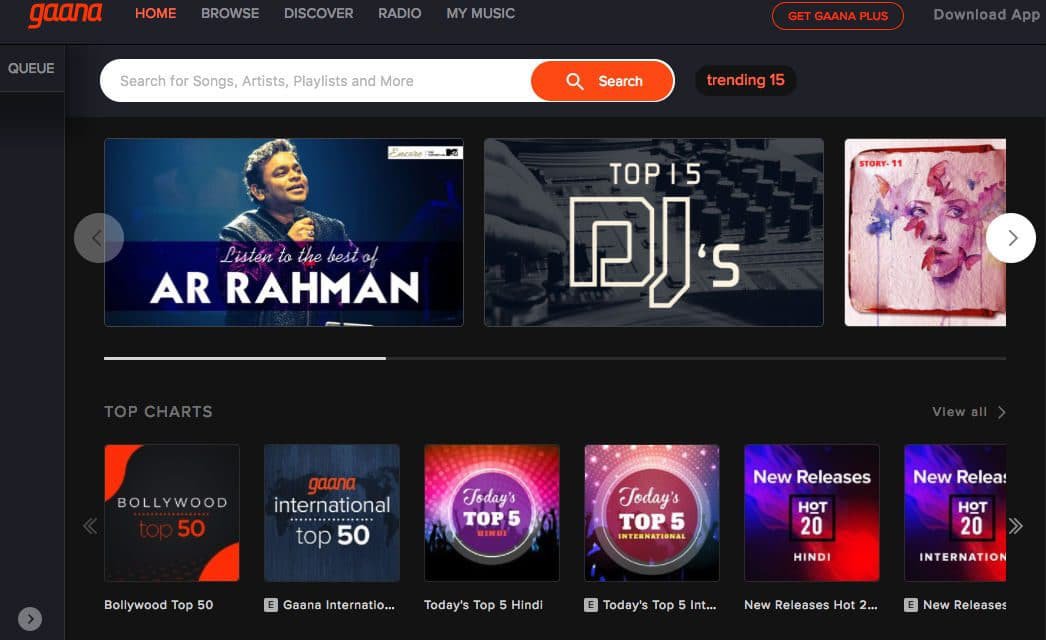 3. Jio Saavn
Free: Unlimited Streaming of Songs with Ads (No offline mode) 
Saavn Pro Subscription: ₹99 Per Month (Offline mode on 5 devices)

Saavn is one of the top grossing apps in the music category that gives its users unlimited access to Bollywood, English and regional songs. It allows its users to create their own playlist or play online radios according to your mood, genre or artist. It also has a category named 'Saavn Originals' where you can find several interesting podcasts to listen to. Of course, to avail more services you'll have to buy the subscription but, you can also use this app with the basic features without having to pay for it.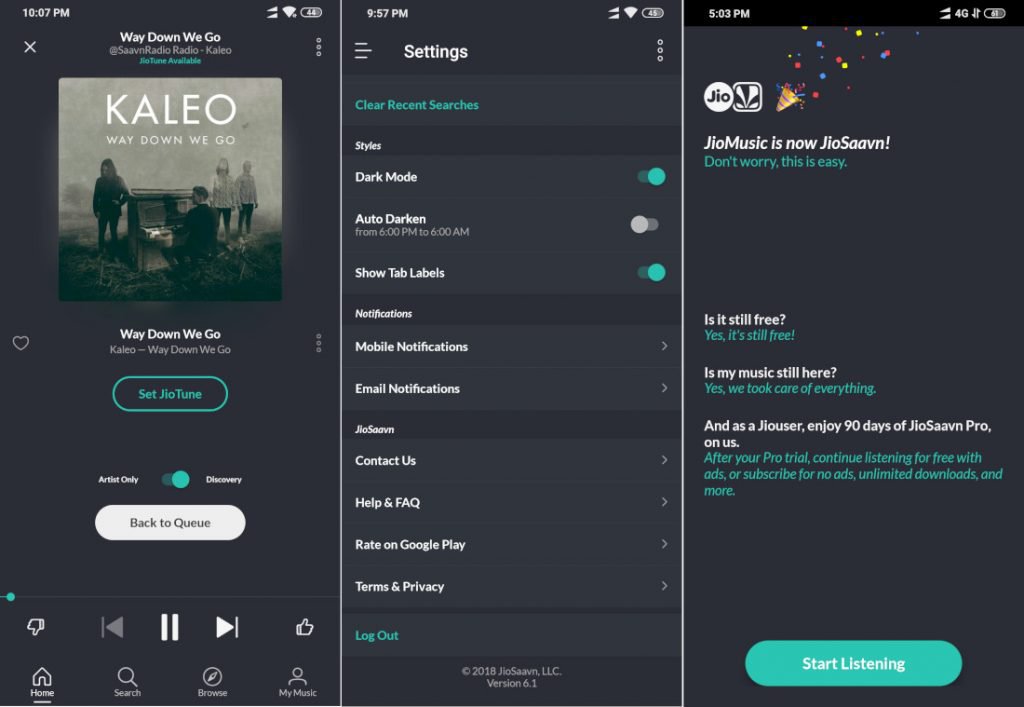 4. Spotify
 Premium Subscription : ₹129 Per Month 

Spotify is one of the world's most popular music streaming apps that recently made its debut in India. This app is a great platform to explore new music even if you are not sure of what you want to listen to. Depending on the genre of music you choose, the app sends you recommendations for similar songs. It allows you to stream music for free but in order to have access to its other features you'll have to buy its membership. Its premium subscription allows its users to download music and have an ad-free experience. It also allows its users to share to music with their relatives and close friends.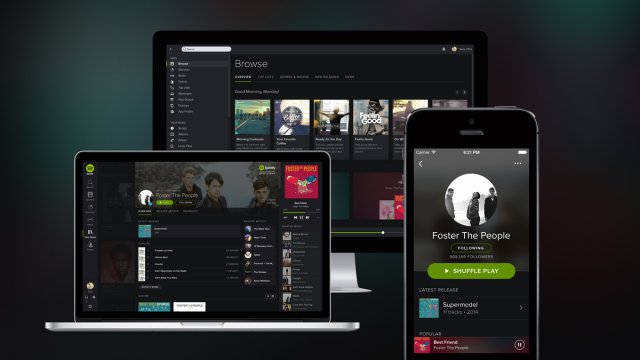 5. SoundCloud 
Free: No Offline Streaming
This Gemany-based music streaming app has the largest collection of international music. It is popularly known for its massive library of songs that is created by independent artists. You can upload your own music on this app free of cost and also discover new artists, playlists, podcasts, music and much more. You can follow your favourite artists and comment on their tracks too. You can also like, share, repost and even reach out to fellow amateur musicians and established musicians. The SoundCloud GO subscription plan allows users to access add free downloadable content whereas, the SoundCloud GO+ subscription allows you access to a fully expanded catalog from major labels, but this feature is not available in India yet.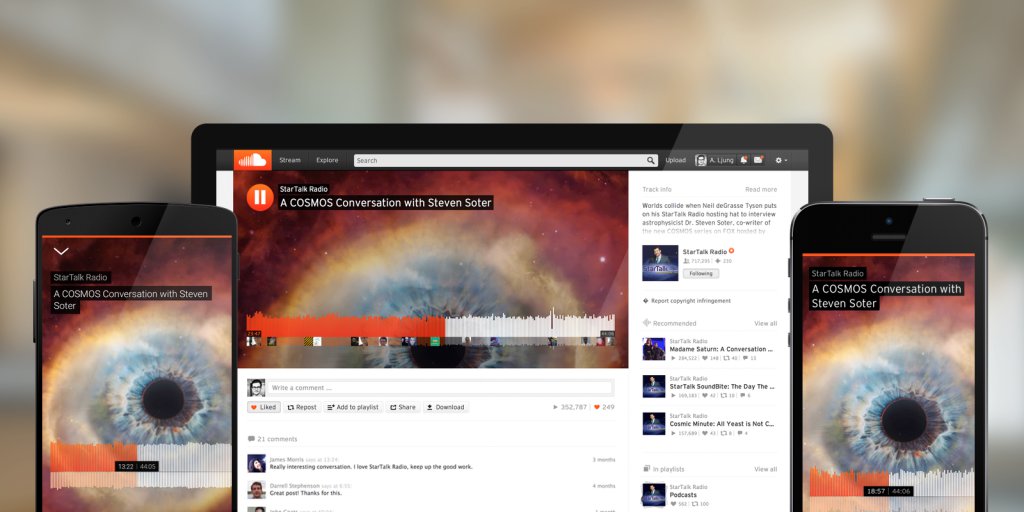 6. Google Play Music 
Free: Streaming Limited to Stations 
Subscription: ₹99 Per Month
You can find this app on almost every Android phone. The free version lets users listen to Indian songs and radio stations. It offers an online Google Cloud library that you can use to upload up to 50,000 songs for free, and this is something that no other app has offered yet. It allows you to listen to your playlist on any device with your Gmail ID. The paid version of the app allows users to download content and have an ad-free experience. A 14-day free trail of the paid version is also available.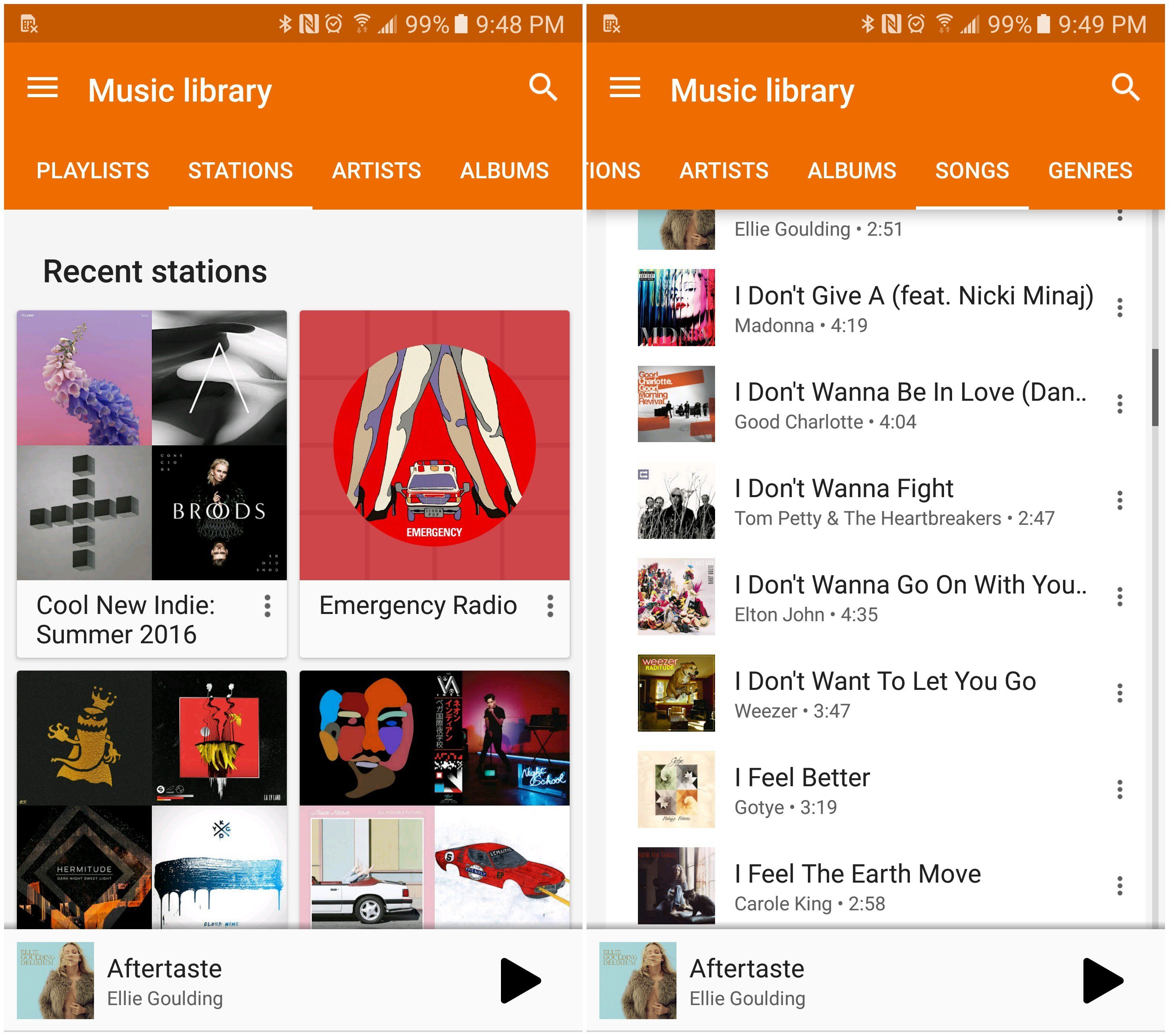 7. YouTube
Free: Downloading, Streaming
YouTube Music Premiuem: ₹99 Per Month
YouTube, as an app needs no introduction. It is your one-stop-destination for finding every kind of music, album and artist from around the globe. You can watch and download videos of your favourite artists and upload your own videos and songs. You can also like, share and comment on videos and subscribe to fellow artists. YouTube is a haven for music lovers. From really old songs to the top 10 songs on the charts, YouTube has it all. Recently, YouTube also launched YouTube Music that can be availed with a subscription.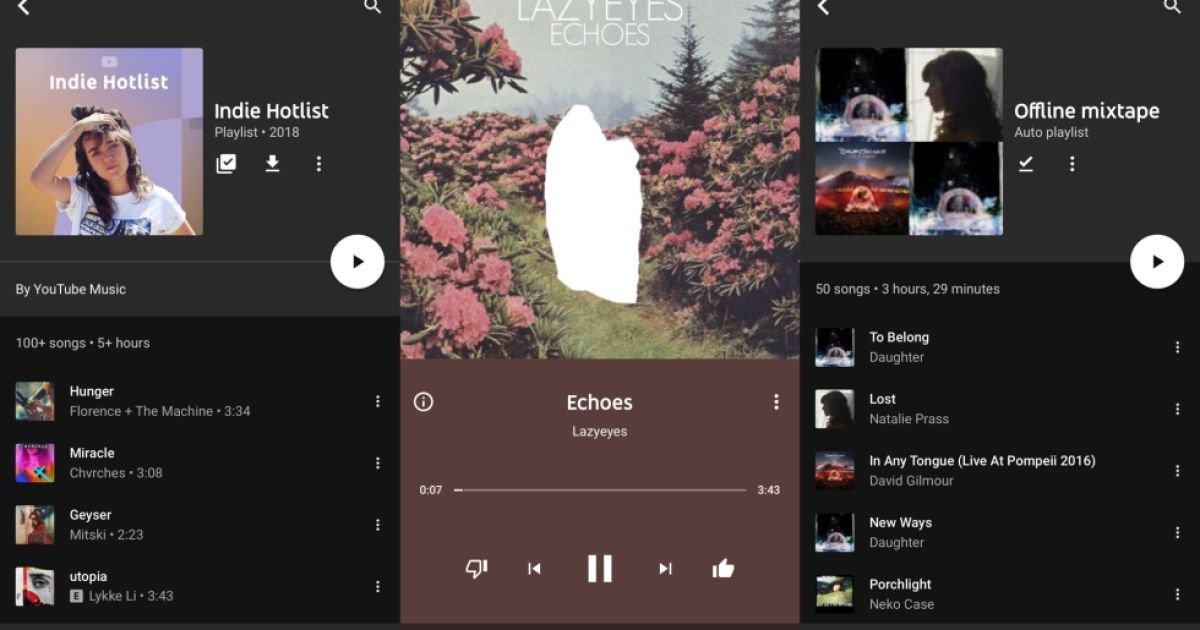 8. Mixcloud 
Free: No Offline Streaming (With ads)
MixCloud gives its users an idea of what your contacts are listening to and it also recommends you music on the basis of what you like listening to. IIt introduces you to new artists, songs, albums and it also lets you choose from Ambient, Deep House, Beats and so much more. It is also one of the best platforms to build a DJ's profile. This app is apt for DJs and clubbers who want to stay up-to-date with hot mixes on-the-go. Here you can explore more than 15 million radio shows, DJ mixes and podcasts made by professional creators. You can also stream audio shows for free anytime, anywhere.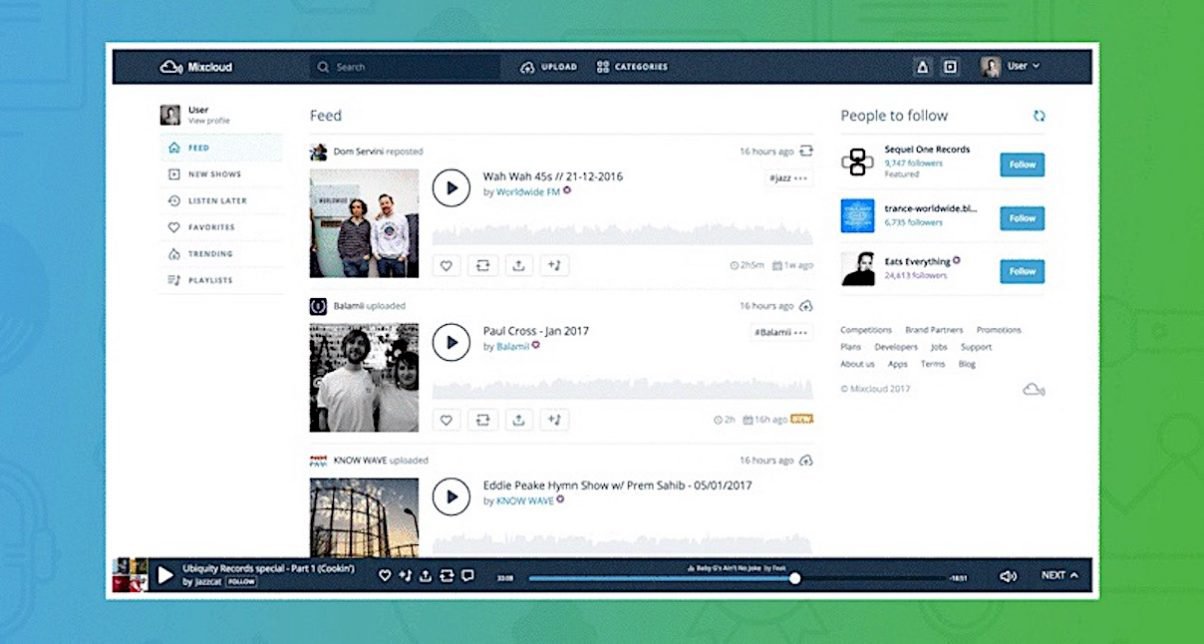 9. Amazon Prime Music 
Only for Amazon Prime Members
Amazon Prime Music streaming app is exclusively for Amazon Prime members. It is free of cost and ad-free and it lets you download unlimited content. But, remember to use this streaming app you need to have a Prime account. You can listen to English songs, Hindi songs and regional songs in over 12 languages with this app anytime you want. And, it comes with Amazon's voice assistant, Alexa who you can directly ask for songs, albums or artists.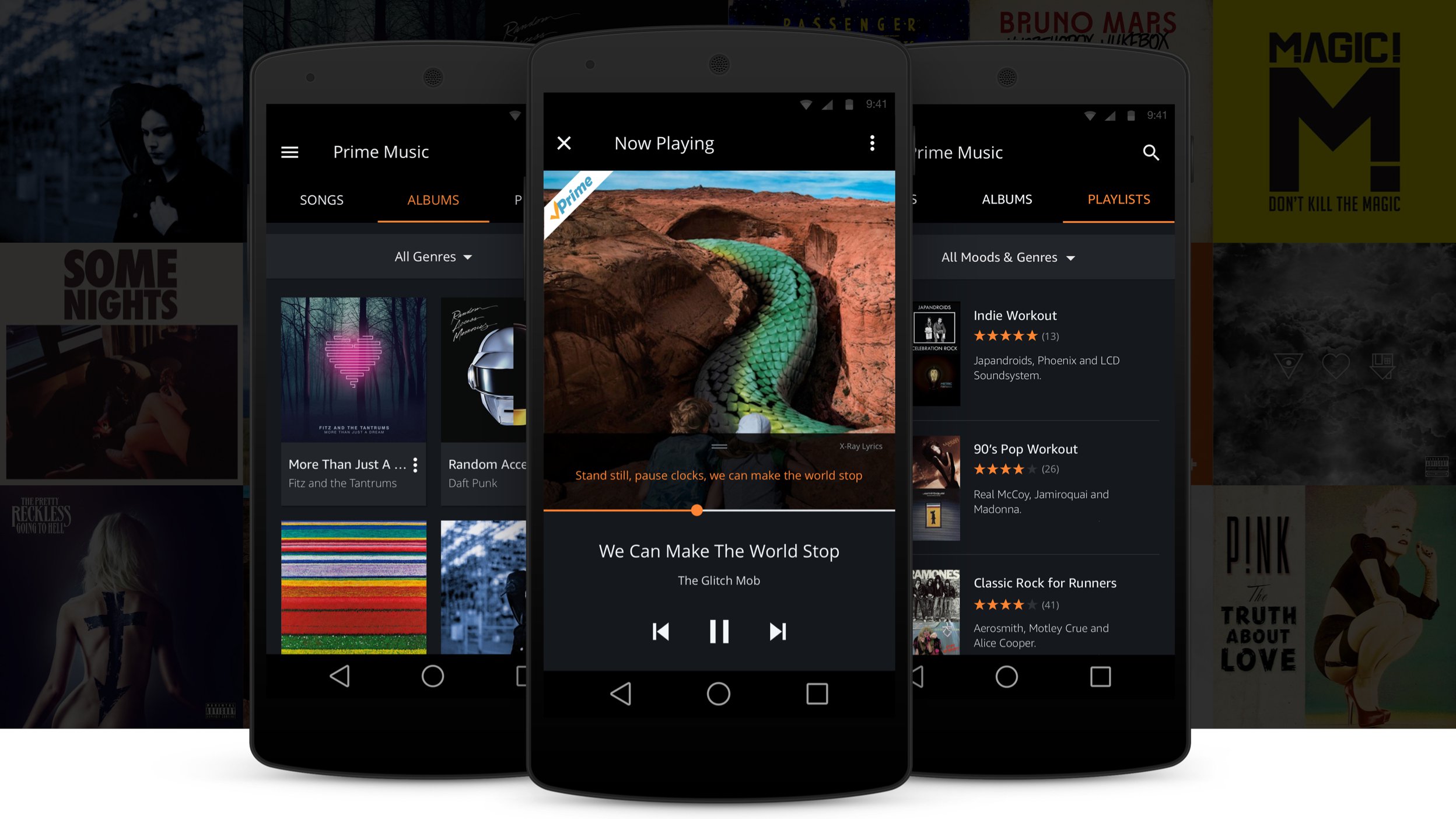 10. Shazam 
Free: No Offline Streaming 
This is another popular app that is used by hundreds and millions of people from around the globe. It lets you identify the music, with just one tap, that is currently playing near you, which is one of the best features of the app. You can watch music videos, sing along with the music lyrics, preview songs, checkout recommended tracks and do much more. So, next time you hear a tune that you like playing somewhere in the background, just Shazam it and download it. Simple.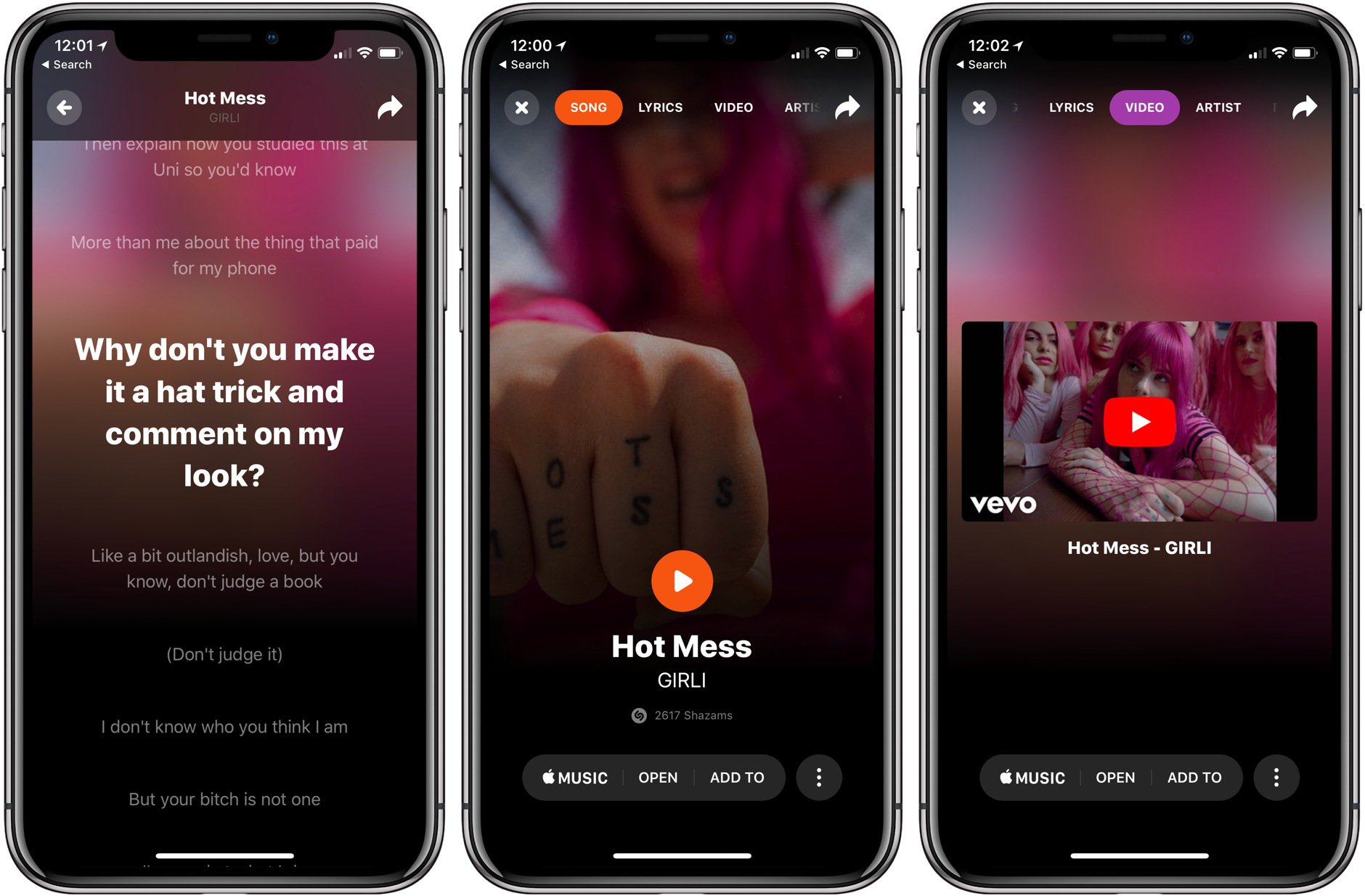 Download your favourite app now.