Tadbeer se bigadi hui, takdeer banaa le,
Apne pe bharosa hai toh ek daanw lagaa le.
These words written by Sahir Ludhianvi pretty much sum up his life. Born as Abdul Hayee in Karimpura, Punjab, to a family of zamindars, you'd think he would have had a breezy life with the monetary privilege and social status but that's far from true.
Soon after his birth, his mother decided to leave her abusive husband. However, she made sure Sahir's education wasn't compromised. That's probably why his love affair with poetry started pretty early on.
Even as a college student, he was known for his nazms and ghazals. In his first year, however, he was expelled for sitting with a female student on the principal's lawn.
After these experiences, it wasn't surprising that he named his first compilation of poems Talkhiyan or Bitterness. Soon after that, the Partition happened and Sahir left Lahore for Bombay. It was in Bombay that he received appreciation for his work and earned his success from scratch. 
He wrote songs that we still sing today. From Aye Meri Johrazabeen to Keh Doon Tumhe Ya Chup Rahu, his words continue to live by. The young Sahir who lived in financial deprivation made a house for himself in Bombay, the City of Dreams. The college that once expelled him now has an auditorium named after him.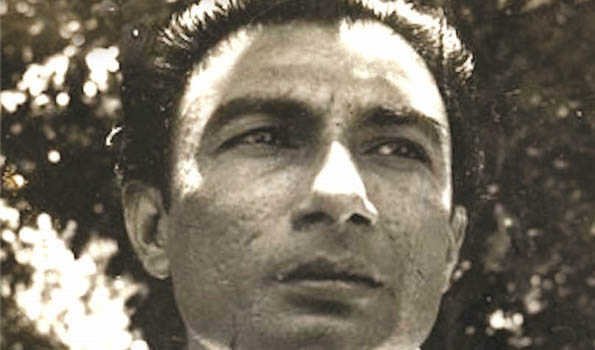 After all the wonderful love songs he gave us, many started calling him the king of romance. How ironical it is then, that he never quite got hold of that one emotion that tinged all his songs.
Kabhi kabhi mere dil mein khayaal aataa hai,
Ki zindagi teri zulfon ke narm chaaon mein
Guzarne paati to shaadaab ho bhi sakti thi.
Oh, the pain of unfulfilled love! The world of 'Kaash aise hota' has seen so many people turn their pain into poetry and Sahir Ludhianvi was no different.
Sahir, the man who gave emotions to various Bollywood songs, suffered from a love that was left incomplete. He was in love with Amrita Pritam, the poetess who has evoked emotions out of all of us with her powerful words. Their affection towards each other was so strong that it often coloured their poems.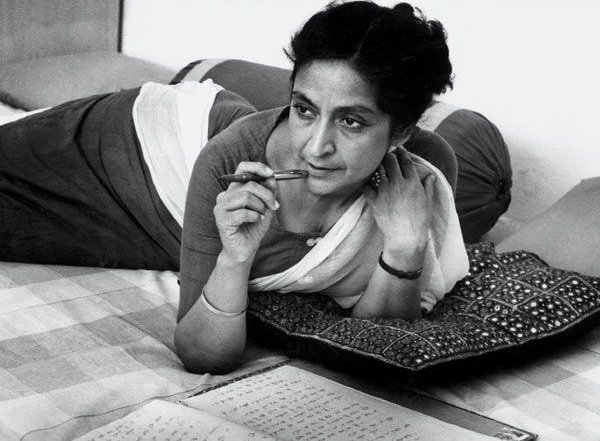 Sounds all romantic and poetic, doesn't it? Till date, people still wonder what stopped these two wordsmiths from coming together. Well, like all unfulfilled love stories, the answer to that question would be that it was them. Like all unfulfilled love, they came so close to it but had to say goodbye.
They met in a rather conventional way in 1944. Amrita and Sahir were both attending a mushaira (poetry reading). Amrita was married to Pritam Singh at that point but love often fails to see socially constructed relationships. It just happens, like it happened to Sahir and Amrita. Eyes met in a dimly-lit room and what started conventionally turned into a love story that left us with poems that we all find solace in when we're heartbroken.
He was in Lahore, she was in Delhi and yet, they bridged all that distance through letters they wrote to each other. Soon, Amrita left her husband. Sahir, in the meanwhile, had shifted to Bombay. In the middle of it all, they both were deeply affected by the Partition. But the letters did not stop. When souls become connected, it doesn't matter what political or personal turmoil goes on in the external world. There is a connection that traverses all other problems.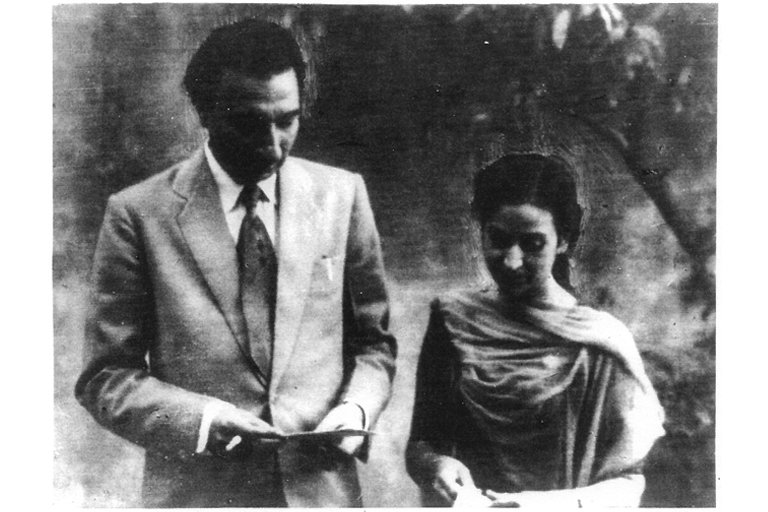 The rare occasions when they did meet, they sat in silence. Amrita Pritam recounts these meetings in her autobiography Rasidi Ticket. It seemed like the silence was an extension of her, sitting next to her. Sahir would keep smoking till the ashtray was full of half-smoked cigarettes.
And once he had left, the half-smoked cigarettes were all that Amrita had left of him. She would keep the ashtray carefully in her cupboard. When the yearning got too much, she would smoke the leftover cigarettes, pressing her lips exactly where his had been. When you know that your love will remain unfulfilled, you hold on to whatever you can. Amrita writes of the habit of smoking in her autobiography:
"When I would hold one of these cigarettes between my fingers, I would feel as if I was touching his hands. This is how I took to smoking. Smoking gave me the feeling that he was close to me. He appeared, each time, like a genie in the smoke emanating from the cigarette."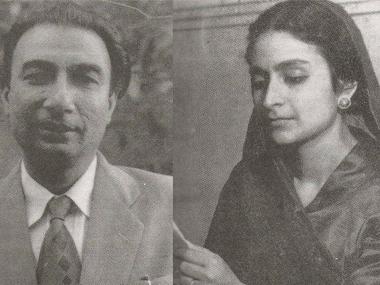 Sahir was a great poet and could imbue his words with emotions perfectly. But when it came to real life, nobody quite knew what went on with him. He wasn't as eager as Amrita about bridging the gap between them. But it wasn't that he didn't love her. She gives us a peek into Sahir's side too:
'Sahir also told me, much later in life, "When both of us were in Lahore, I would often come close to your house and stand at the corner where I would sometimes buy a paan, or light a cigarette or hold a glass of soda in my hand. I would stand there for hours together watching that window of your house which opened towards the street."'
Clearly, something kept stopping him. No one knows what it was but one can only imagine the pain on both the ends here. According to Akshay Manwani, the author of Sahir: A People's Poet, Ludhianvi did bump into Amrita again. It had been a couple of years since things between the two had come to an end. As fate would have it, Amrita was with her partner Imroz on that particular day. He didn't say anything but penned something down:
"Mehfil se uth jaane walo,
Tum aabad gharo ke vasi
Main awaara aur badnaam."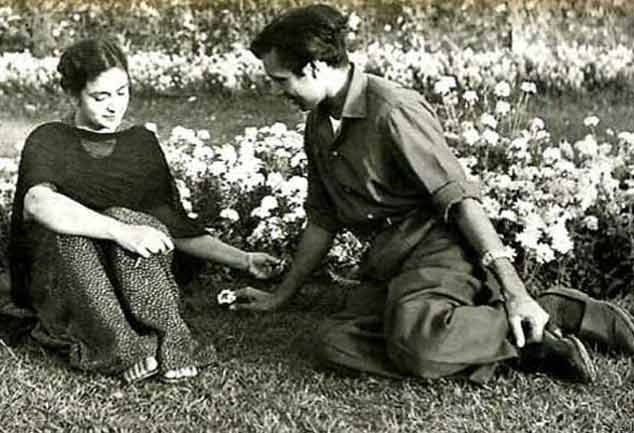 Sahir did have other partners. He was reportedly with singer Sudha Malhotra for quite some time. But he didn't marry anyone. Manwani says that only Amrita could have been the woman to encourage him to get out of the bachelor life. In fact, once Sahir had told his mother:
"Woh Amrita Pritam thi. Woh aapki bahu ban sakti thi."
Yet, he never took that step. Theirs was a romance kept alive by letters, cigarettes and memories.
Sahir went on to pen down various lyrics for various songs. He became a heavy smoker and took to alcohol. At the age of 59, he had a cardiac arrest. 
Main zindagi ka saath nibhata chala gaya
Har fikr ko dhuein mein udata chala gaya
Barbadiyon ka soz manana fizool tha
Barbadiyon ka jashn manata chala gaya.
These were his words and I guess, he lived by them.