Since Shawn Mendes and Camilla Cabello's sensational song Señorita has come out, it has spread like wildfire. From every club to every playlist, this song is a hit amongst everyone.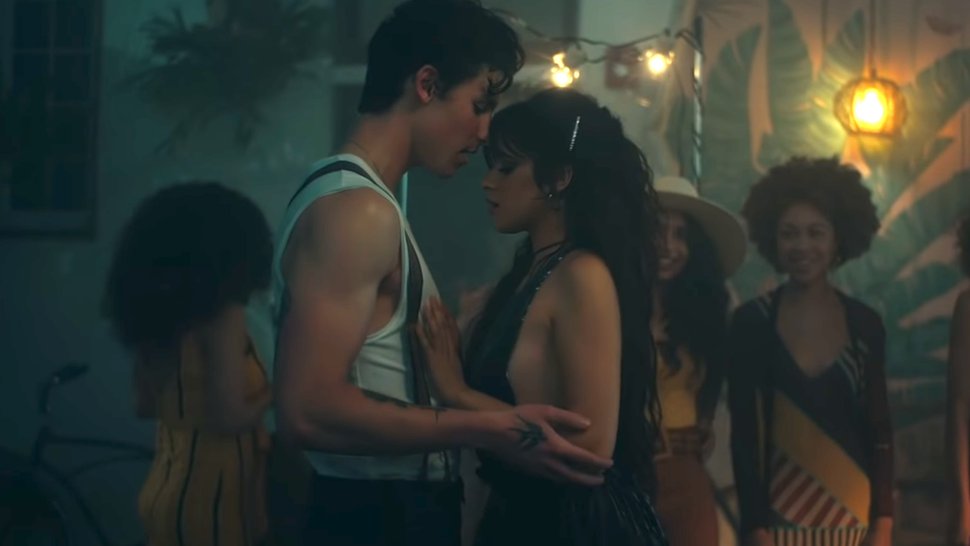 So if you have gotten tired of listening to this song enough on loop, here is a list of songs which will make you fall in love as much as Señorita does. 
1. Sucker – Jonas Brothers
Jonas Brothers made a grand comeback with this song. This song was not only super catchy but also starred all the brother's real life spouses. BRB sticking their posters back on our walls. 
2. Without Me – Halsey
Can you believe that this song was released last year? We can't either. This song is still a part of most our playlists and why not? We can't 'live without it.' 
3. Please Me – Cardi B & Bruno Mars
This is one powerful duo. In this song, the two are seen flirting with each other and we are totally diggin' it.  
4. I Can't Get Enough – Benny Blanco, Tainy, Selena Gomez & J Balvin
While this song talks about a girl being completely infatuated with her lover we really 'can not get enough' of how cute Selena is looking in the video. 
5. Needy – Ariana Grande
The lyrics of the song are super relatable. It talks about the feeling of falling in love and of of course something we all are – a needy human.  
6. Dancing With a Stranger – Sam Smith and Normani 
This song was a total hit the day it got released. The video shows how Sam and Normani are struggling to stay alone without their subsequent other and we totally feel that. 
7. Havana – Camilla Cabello
After listening to this song all we wanted to do was grab our boyfriends and hit the dance floor with. 
8. If I Can't Have You – Shawn Mendes
This song about wanting your lover back is something we all relate to. And who better than the king of sweet romance, Shawn Mendes to tell us that. 
9. Cuz I Love You – Lizzo
This is Lizzo's debut song and man, is it good. This song talks about getting into a new relationship and we feel you, Liz. 
10. Heaven – Khalid
Khalid makes every song beyond romantic. Heaven talks about the potential breaking up of a relationship with a lingering feeling to reconcile physically. 
11. Young And In Love – Ingrid Michaelson
Ingrid had a pure Stranger Things themed song and we love it. This song's title speaks for itself and oh! that feeling of being young and in love is something we will never forget.  
12. Burning – Maggie Rogers
Maggie is the queen of all things cuddly and cute. This song talks about the heat of being in love and what is better than that.  
13. Just You And I – Tom Walker
This song talks about how it is nice to have someone even in your hardest times and it totally has a great beat to it. 
14. Lover – Taylor Swift
Taylor's newest song is gonna give butterflies in your tummy. It talks about being so connected to someone that 20 seconds feel like 20 years. Aww!
15. Nothing On You – Ed Sheeran
Ed Sheeren is known for his lovey-dovey songs but this is totally not his usual thang. This song talks about that connection you feel with a completely new person and we are all in for that. 
So, which song are you listening to?