Cool breeze, clear sounds of the streams and the mesmerizing skies shifting into diferent hues of colours. If you can visualize all of these and crave to go to the mountains, well.. that was pretty much the intention. 
When one is travelling to the hills away from all the hustle-bustle then all one wants is to drink a hot cup of chai with some enchanting music playing in the background. And if you are one of those who like the comfort of listening to some soulful music while gazing out of your balcony, we got you covered.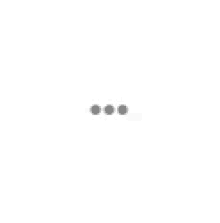 Here is a list of some incaptivating music by our homegrown indie artists that will make you yearn for another trip to the hills. 
1. Color White - Parvaaz
This Bengaluru- based band's music is a fusion of Urdu and old poetry and might we say the lyrics alone will make you want to pack your bags and leave right away. The video of this song was shot in Kashmir and totally justifies the song name.  
2. Mai Ni Meriya - Mohit Chauhan 
What happens when you combine Mohit Chauhan's soothing voice with a trip to pahad? Absolute magic. Chauhan sings a chambal folk song which honestly is giving us that Himachali village feels right now. 
3. Kho Gaye Hum Kahan - Prateek Kuhad & Jasleen Royal 
Everyone who is aware of Prateek Kuhad knows that his voice takes you to another level of calm. This song absolutely makes us want to lose ourselves in it.  
4. Kalga - As We Keep Searching
The name of the song itself is a village from Himachal. The rawness and the essence of the hills in this song alone make us feel surrounded by the magic of pahaad.   
5. Tanha Dil - Shaan
A young Shaan walking in the middle of an empty road is something we can still relate to and mostly isn't that what we all want? To be left with ourselves and our tanhai.
6. Aaftaab - The Local Train 
This song with its deep lyrics and a bucket full of emotions reveal you to yourself and makes you want to discover yourself a little more. 
7. Floated By - Peter Cat Recording Co.
With its upbeat guitars, basslines and a very apparent touch of the trumpet, this song will give you a proper old-school feel mixed with that misty mountain breeze. 
8. Tere Mere Saath - Lucky Ali
The happy vibes in this song just talks about the initial stages of that spark between you and that 'special someone'. So if you're going to the hills with that someone, what better song to play other than this. 
9. Ghost - Parekh & Singh 
This Kolkata-based duo brings their whimsical, laid back songs to full use when you just want to chill out. And this specific song talks about the childlike quality that will totally remind you of those trip to the hills when you were a kid. 
10. Wagairah Wagairah - Ankur & The Ghalat Family 
If you are taking a solo-trip to pahaad, then you'd relate to this song way too much. Observing strangers when they're being themselves and enjoying the visuals is another level of ecstasy in itself. 
11. Aao Chale - Taba Chake
This song literally speak to our wanderlust hearts. When you reach a point when you absolutely need to take a break from that city life and run away to the hills, this song will inspire you to definitely do so. 
12. Lifafa - Nikamma
The smooth and rich beats of this song will make you want to sway by yourself and enjoy those cozy mountain winds even more. 
13. Disappear - 
The ambient vibes of this song is perfect when you are taking that local bus ride in the hills and enjoying the views with your headphones on. 
14. Khoj (Passing By) - When Chai Met Toast
You know that feeling of finding your self and being true to it, well... this song will make full with those emotions whilst the calm mountains surrounding you. 
15. What Colour Is Your Raindrop - Tajdar Junaid
You know when you go to the hills and at night you're staring at the clear skies and the glistening stars? This is just the right song for that exact moment. 
Can not wait to take a chutti right away.