Such things tend to happen more frequently at a Coldplay concert? Probably. Maybe it is just front-man Chris Martin's chilled vibe which allows the fans to be equally nice to each other. So after a young fan was invited on stage to accompany Martin on the piano for Everglow, the Dublin crowd helped a wheel-chair bound Coldplay fan have a better view of the concert by crowd-surfing him. But that is not all.
Chris Martin spotted him and invited him on stage to perform with them.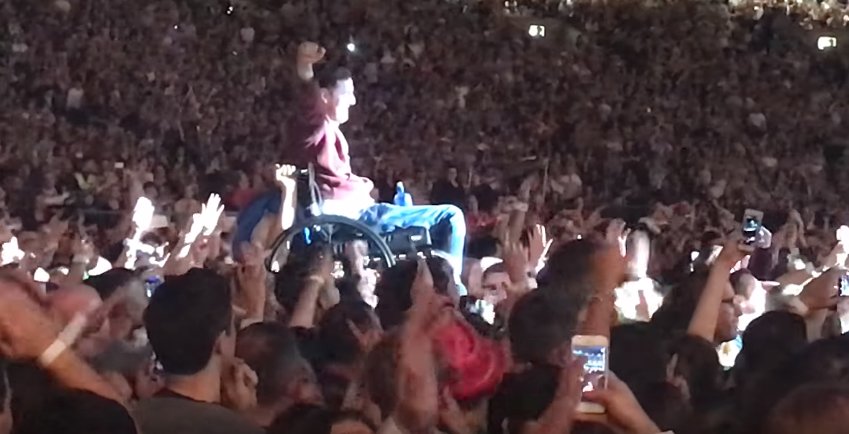 Rob, a personal trainer based in Dublin, will never ever forget the evening as his wheelchair swam through an ocean of Coldplay fans and then landed on stage right alongside Chris Martin. The singer introduced Rob to the crowd and started singing a song which he called was 'a cross between B*witched and U2'. Rob followed the singer with his harmonica.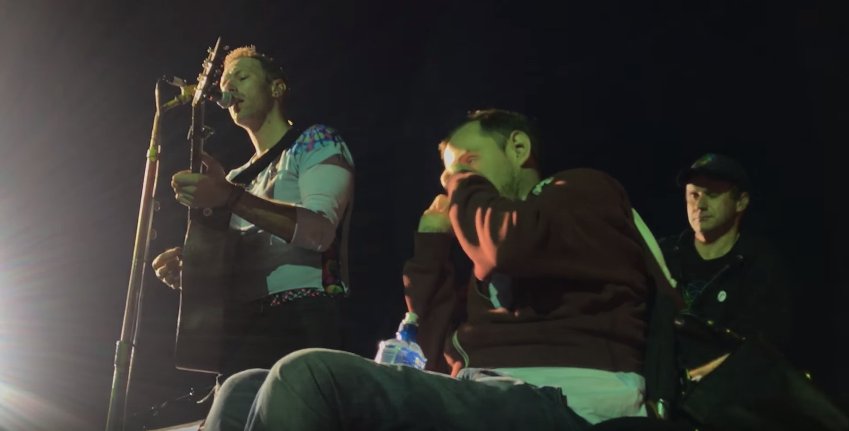 The British pop-rock band has been criticised widely for making mediocre music after they broke out on the scene during the mid 2000s. But these little gestures of interaction with their fans, their participation in a Game of Thrones skit – these little things make them so much more likeable as musicians. It is also one of the reasons, why they have such a loyal fan-base which has pure adoration for them.
Even when they throw beer at them, you can trust Coldplay to disarm their audience with their humility. All the band needs to do is play their music and 'fix you'.